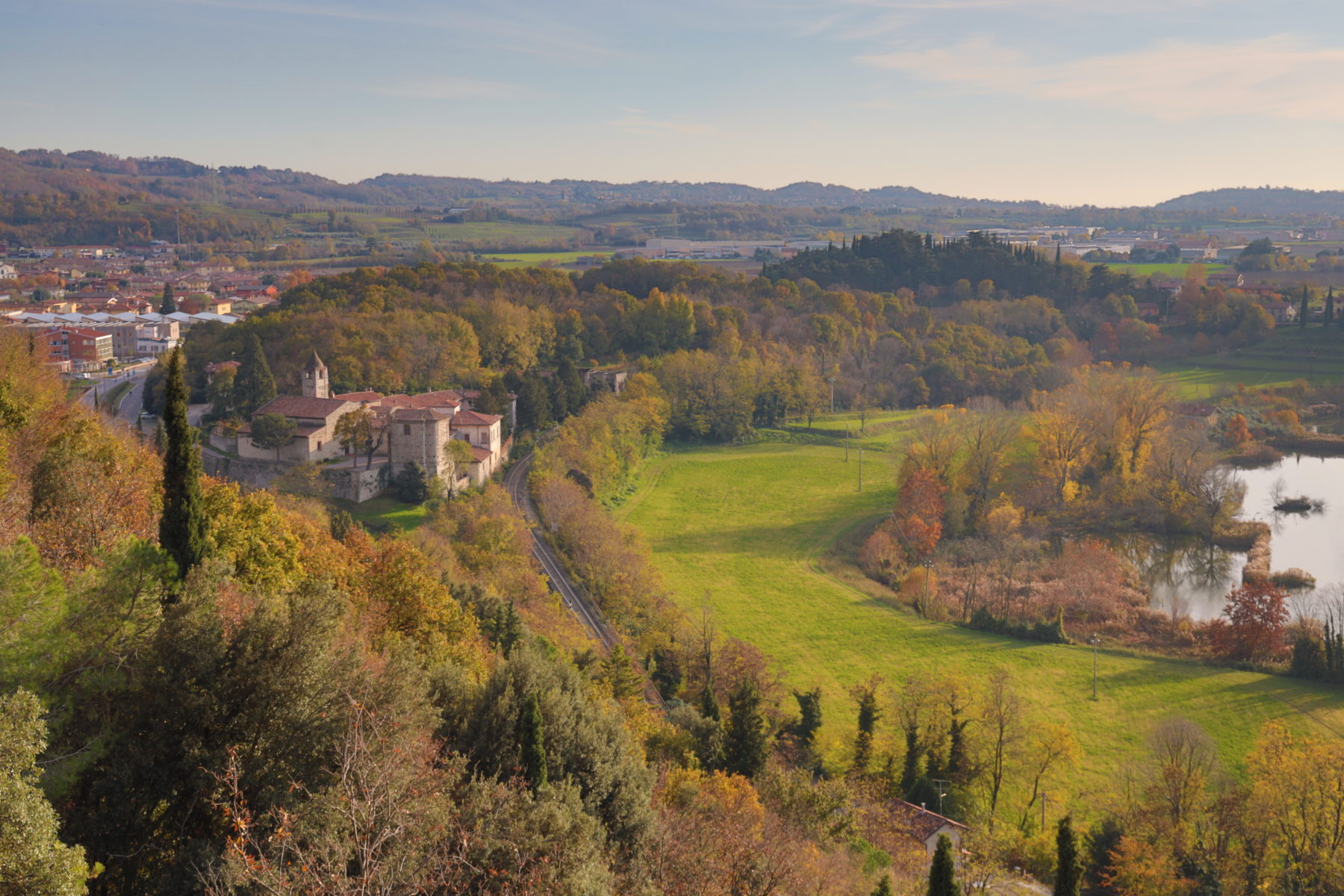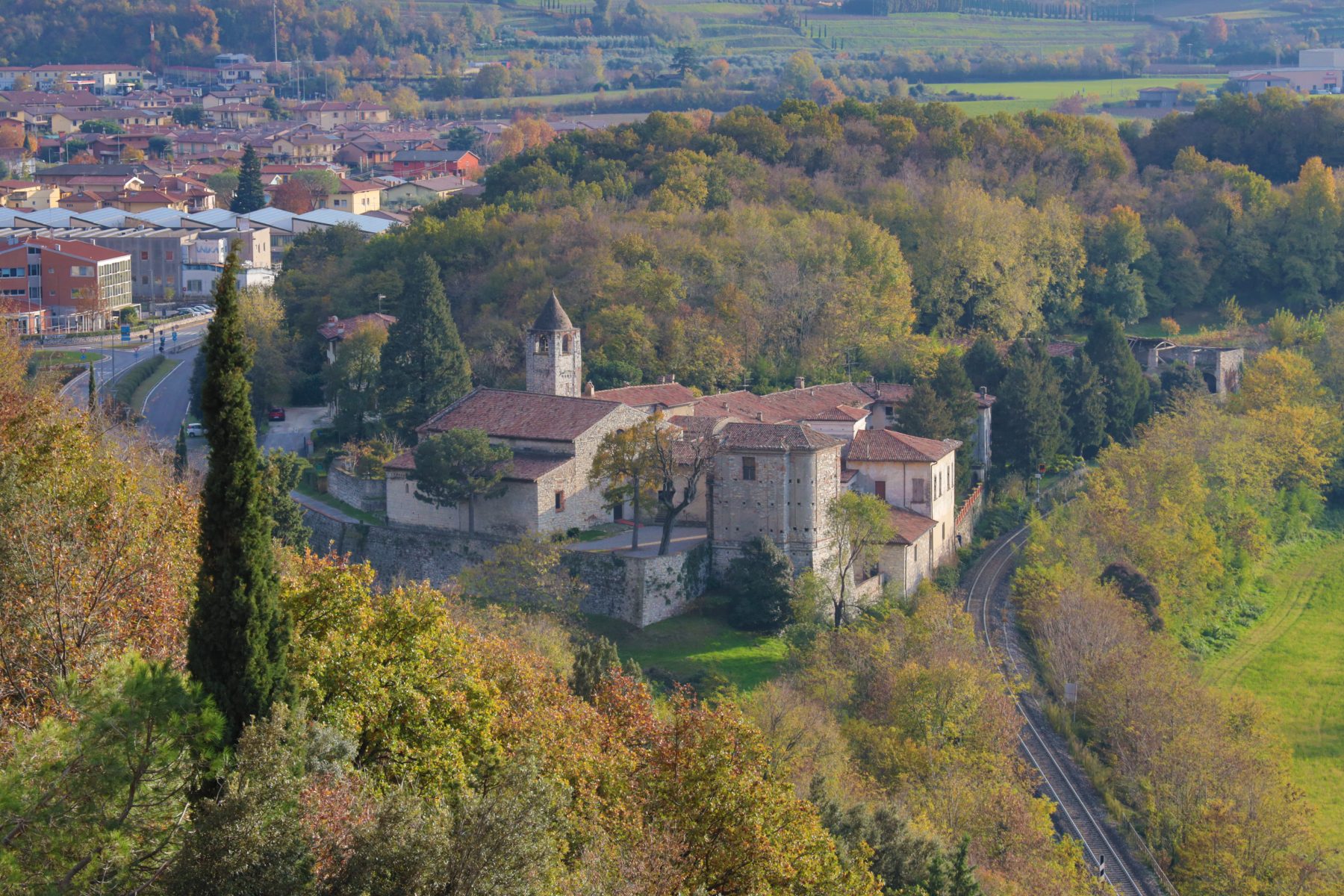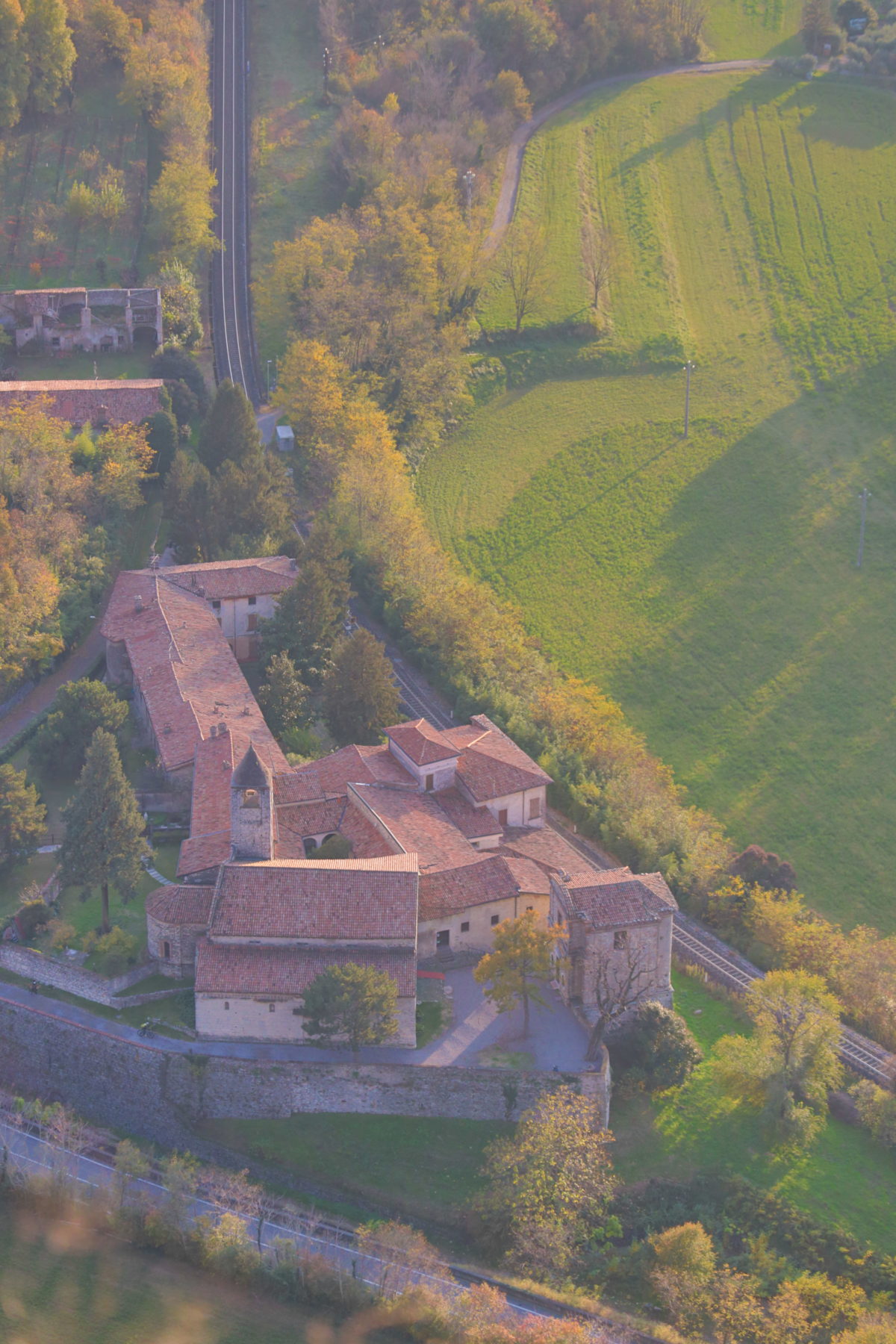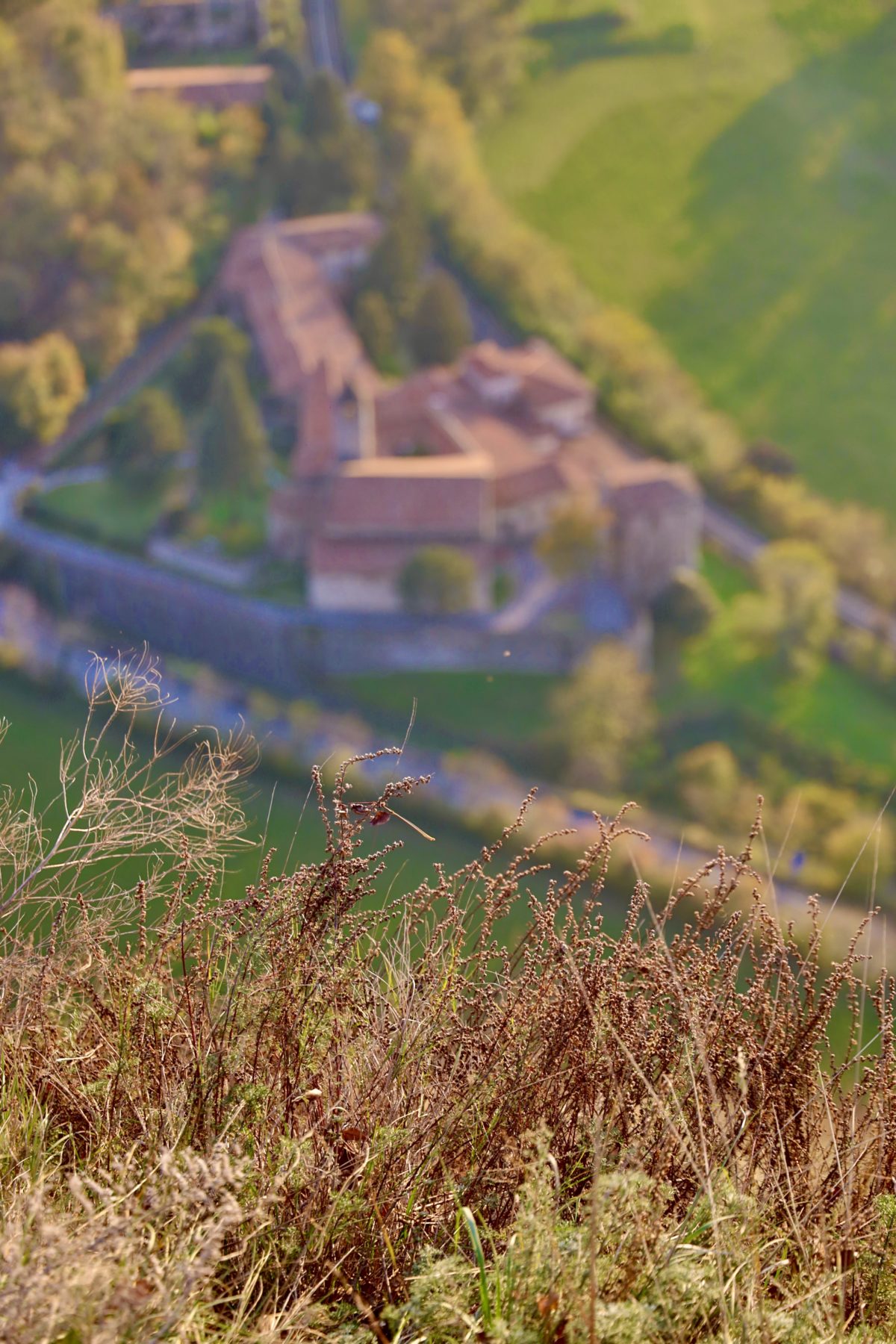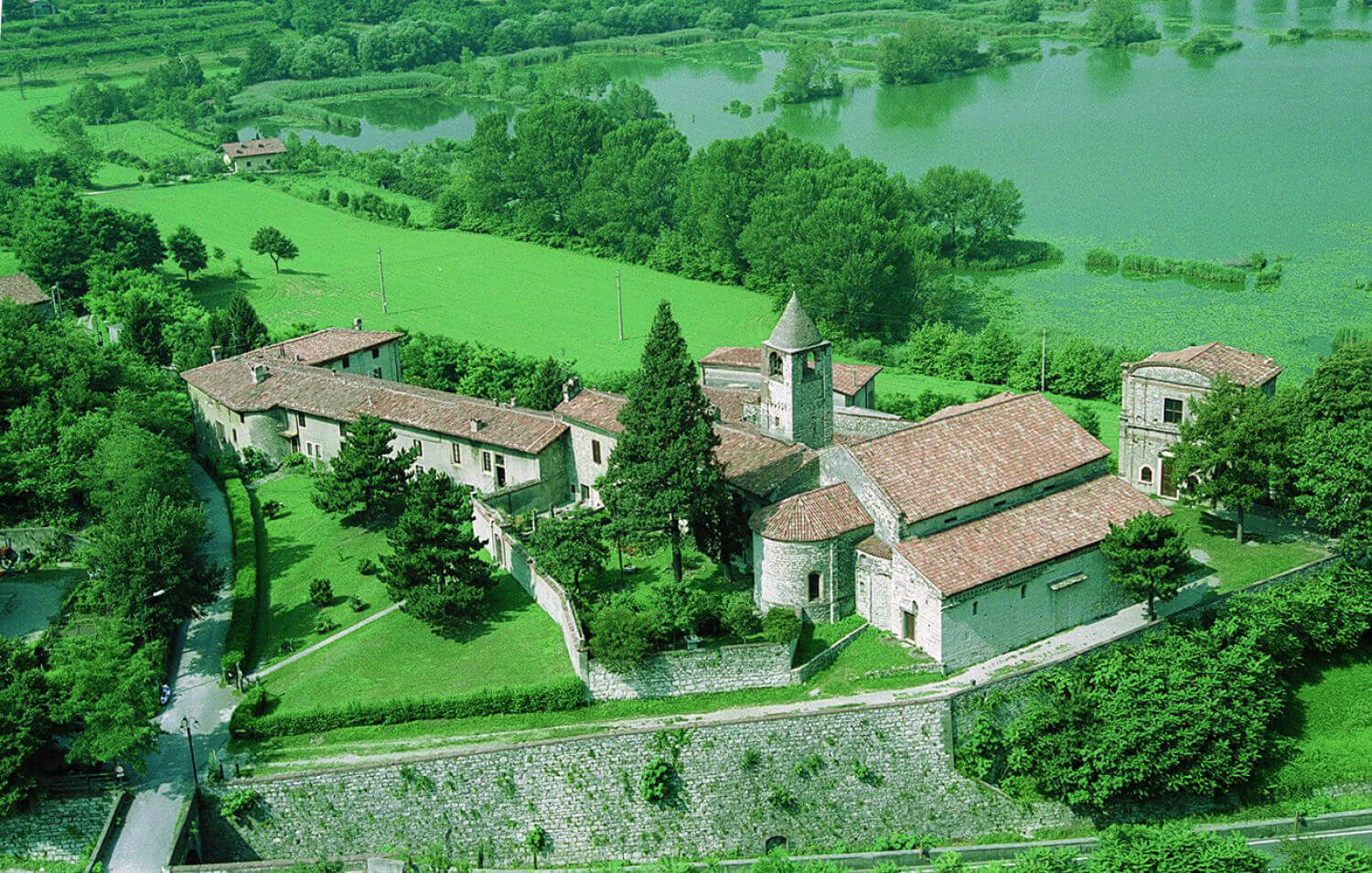 Monastery of San Pietro in Lamosa
Probably built on an ancient pagan temple, the complex that dominates the Torbiere del Sebino Nature Reserve was donated to the monastic order of Cluny in 1083.
The evocative complex is composed of the Church, the Discipline and the Cloister.
In the room that was the seat of the Confraternita dei Disciplini you can admire beautiful sixteenth-century frescoes.