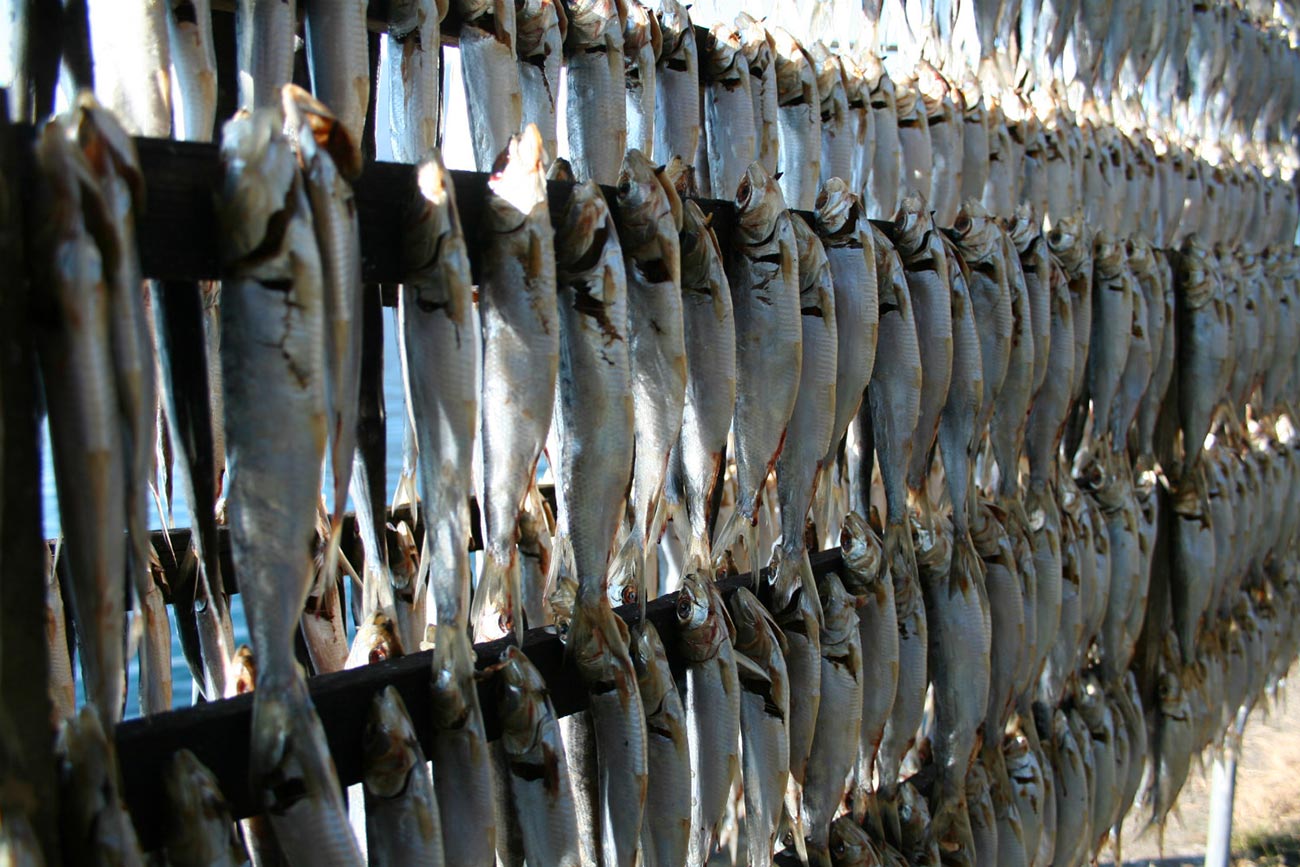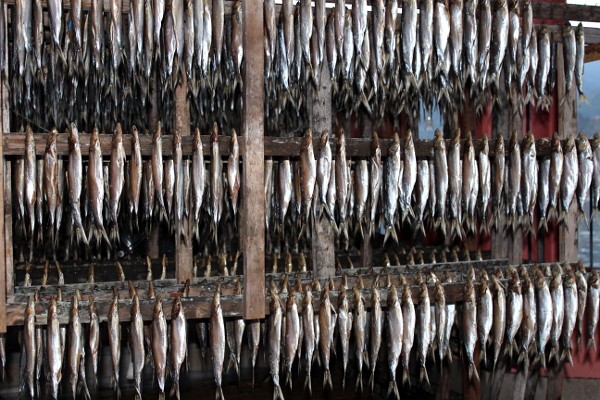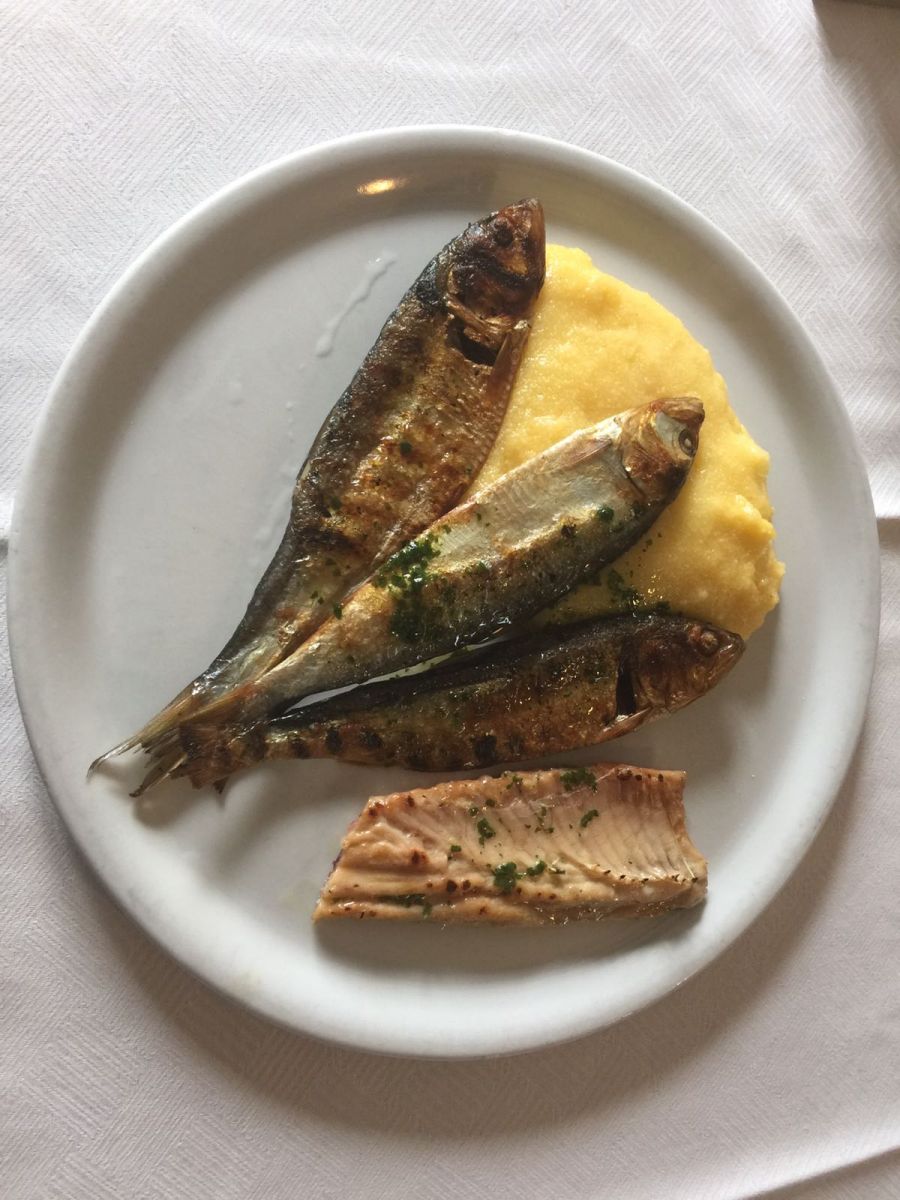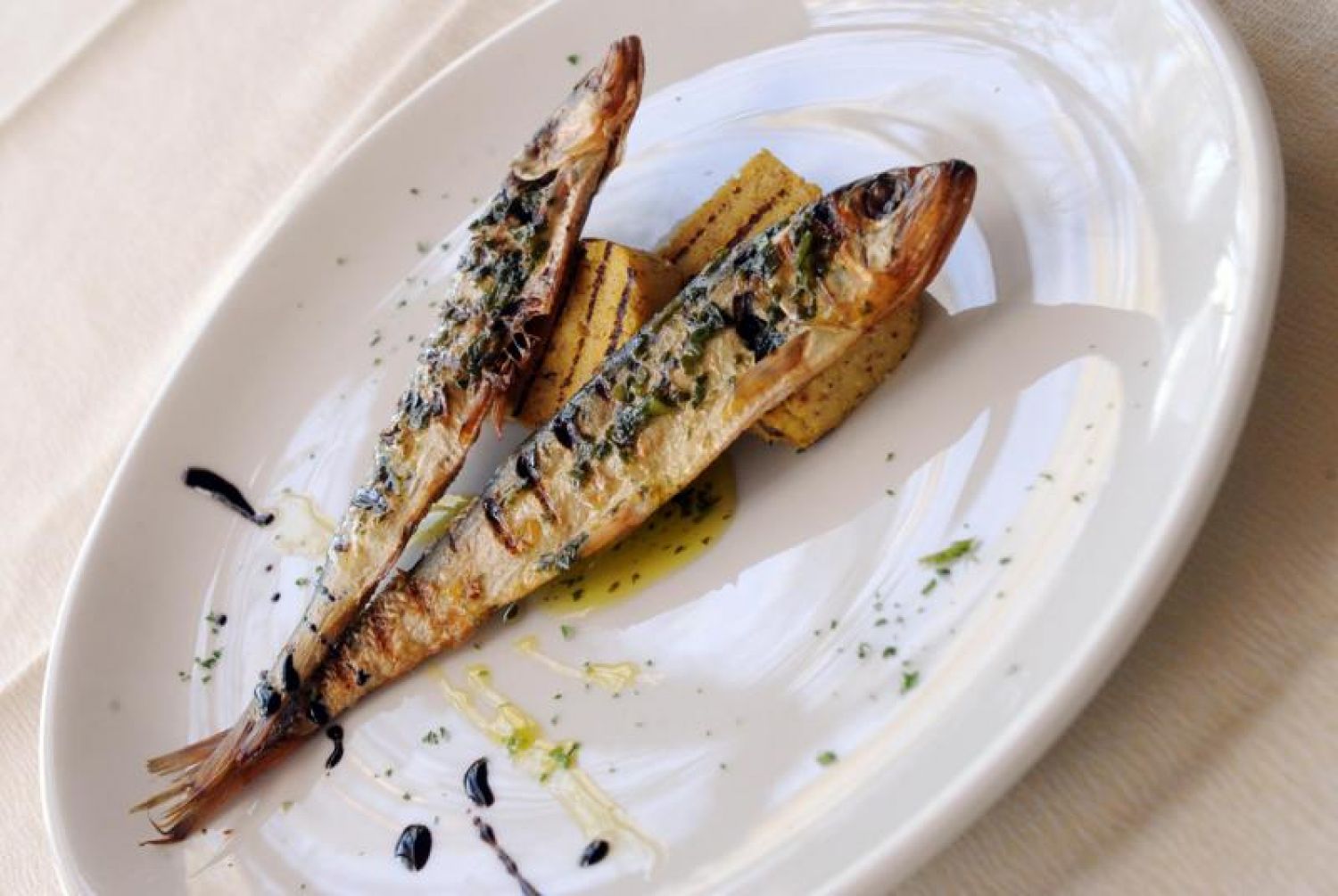 Known locally as "sardine", it is actually a shad, but it is called this way due to its particular shape, similar to that of the well-known marine fish.
The caught fish is immediately gutted by making an incision in the belly or by letting the entrails flow through a hole just below the head. The sardines are then washed in running water and left in salt for at least 48 hours. After this short period of salting, they are left to dry in the sun and in the air of the lake for about thirty or forty days.
In the past, ash or hornbeam branches were used to dry the shads, bent in an arch and held in position by taut threads tied at the ends: the sardines were inserted, one by one, into these threads, which were called "archèc" in the local dialect . This operation was done only in winter, to avoid the heat that would have deteriorated the fish, and also to prevent the attack of insects, especially flies. Sometimes the "archèc" were placed on the fishermen's boats. The drying facilities today have evolved, they are larger and are placed on special shaded terraces. The fish is nailed by the head to the hooks on the wooden slats that make up the frames, in parallel rows.
After drying, they are arranged concentrically in steel or wooden containers, as was used in the past, and are pressed with a weight to release the fat, which is immediately eliminated. After this operation, the sardines are covered with olive oil. They can be kept for a few months, but also up to two years, taking care to change the oil after 9 or 10 months. After a few months of maturation, the sardines turn golden and can be eaten after cooking them for a few minutes on the hot embers. They are then seasoned with oil, parsley and garlic and served with polenta: the most traditional dish of the lake, with an intense and particular flavor.
Text taken from Fondazione Slow Food