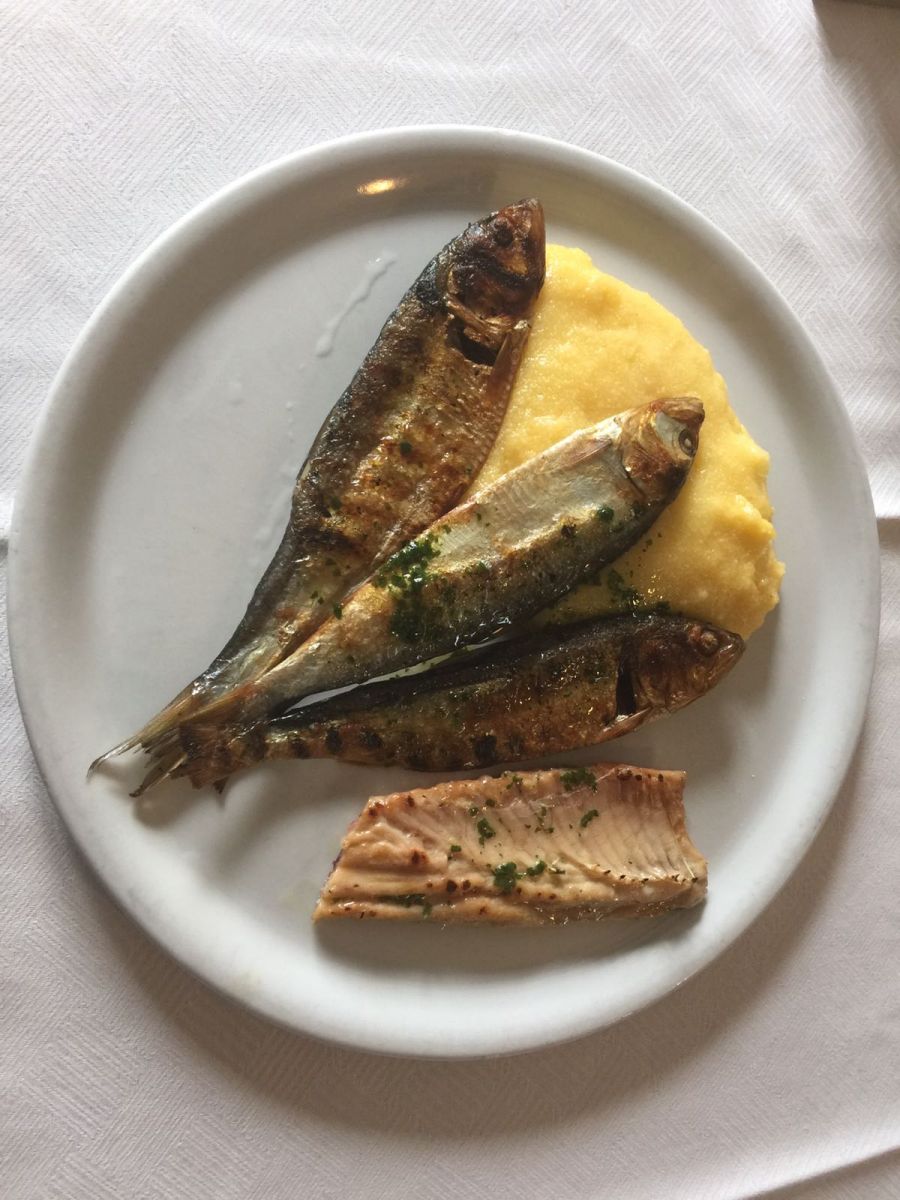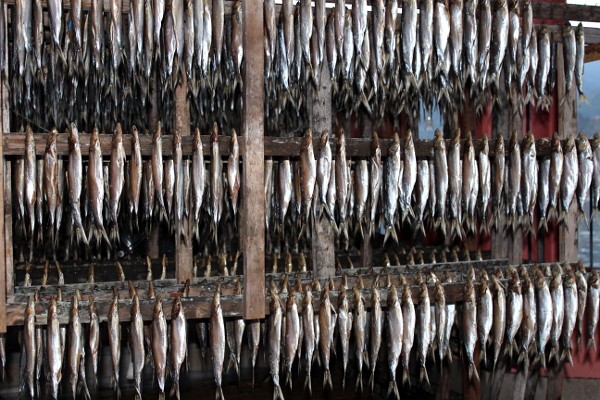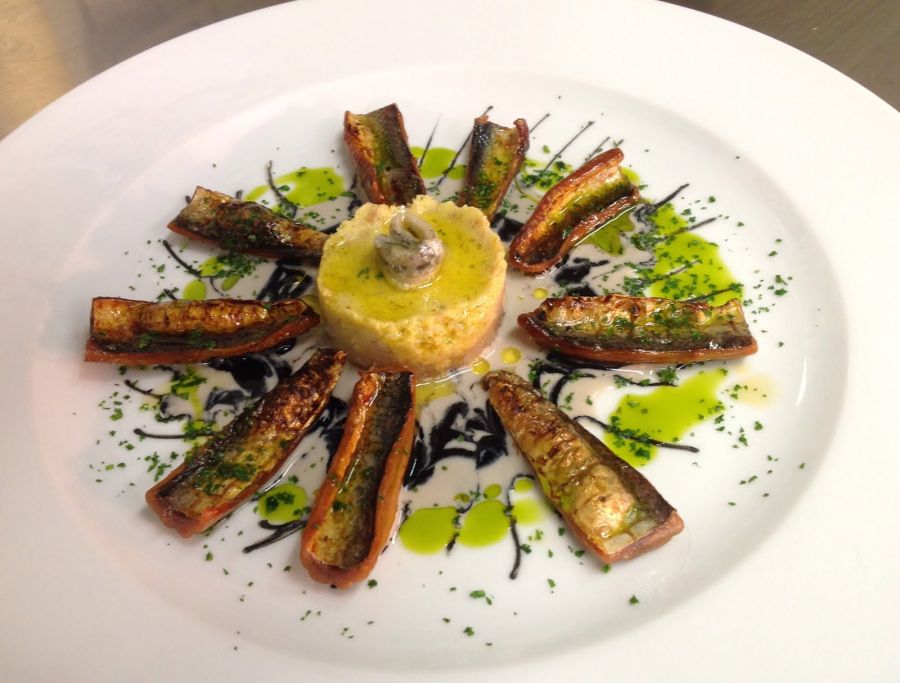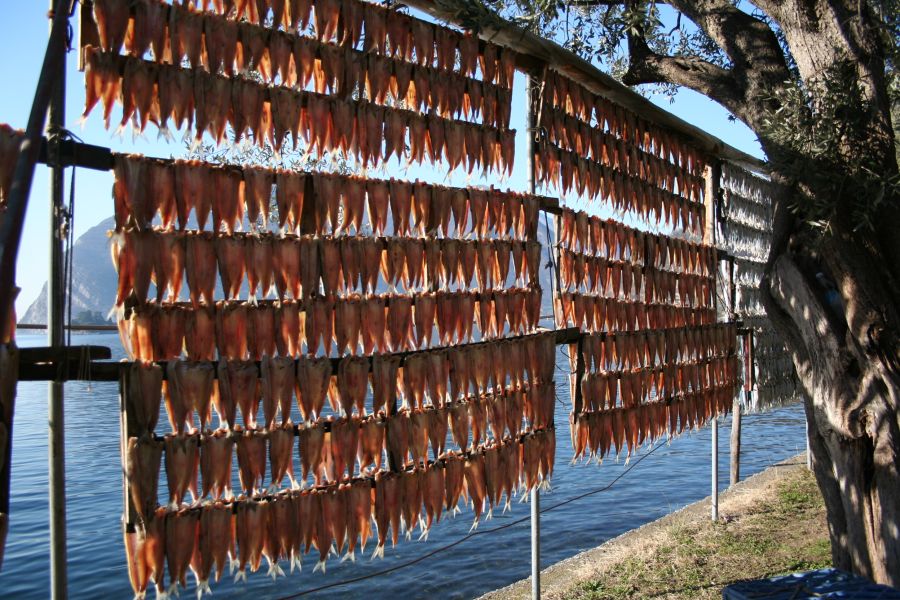 Fried or soaked aole and tasty rudds in oil, with grilled polenta, are the starter of an ideal fish menu that can be continued with risotto and perch fillets or a delicate lake fish soup.
And what about spaghetti or tagliolini with lake crayfish? Trout, tench, whitefish, perch or delicious char which can be baked, grilled or fried for tasty main courses.
The taste of shads in oil, found on the menus of trattorias and restaurants with the name of sardines or lake sardines, is more intense.
Text by Magda Stefini
Lake Iseo's fish: