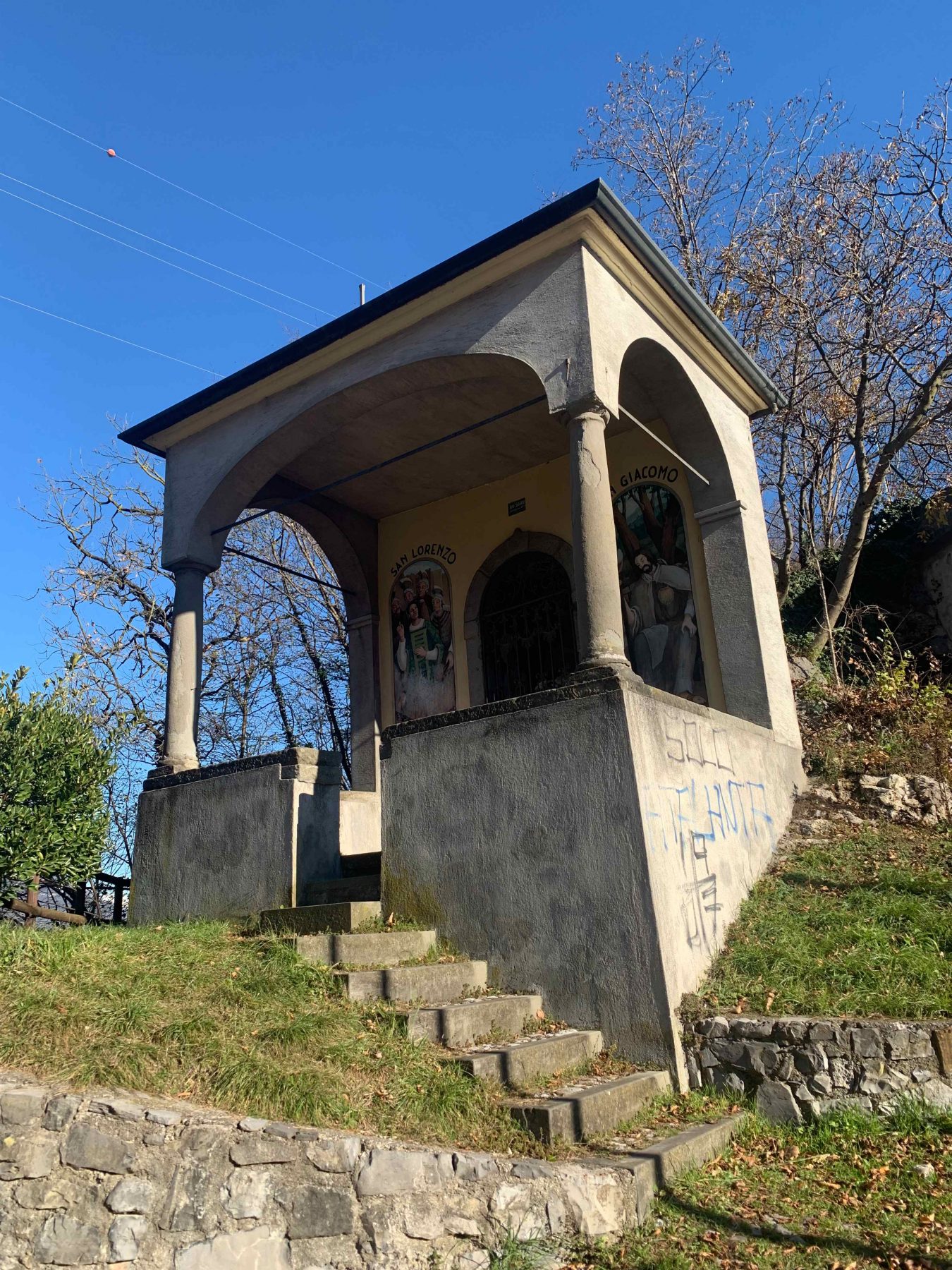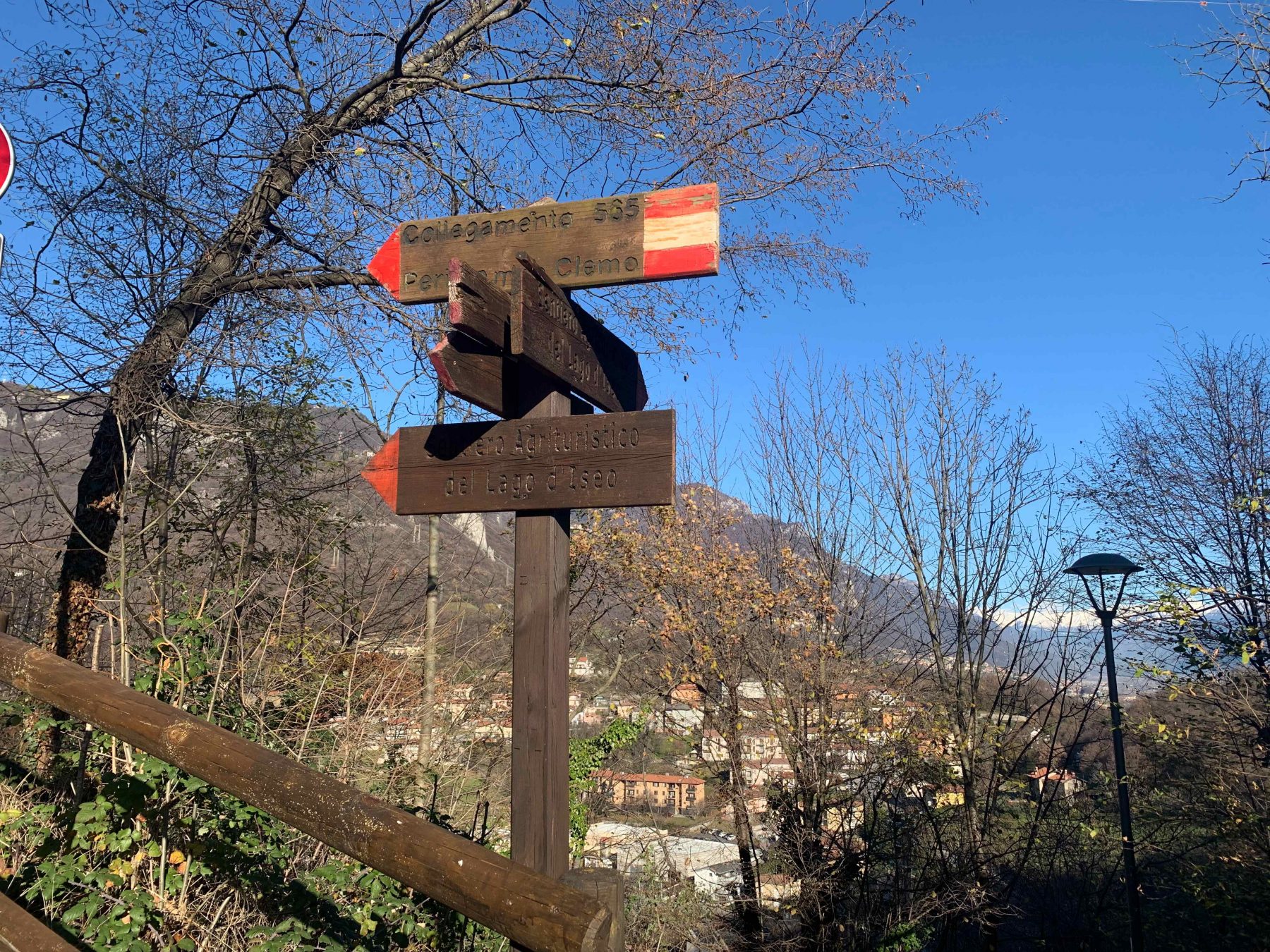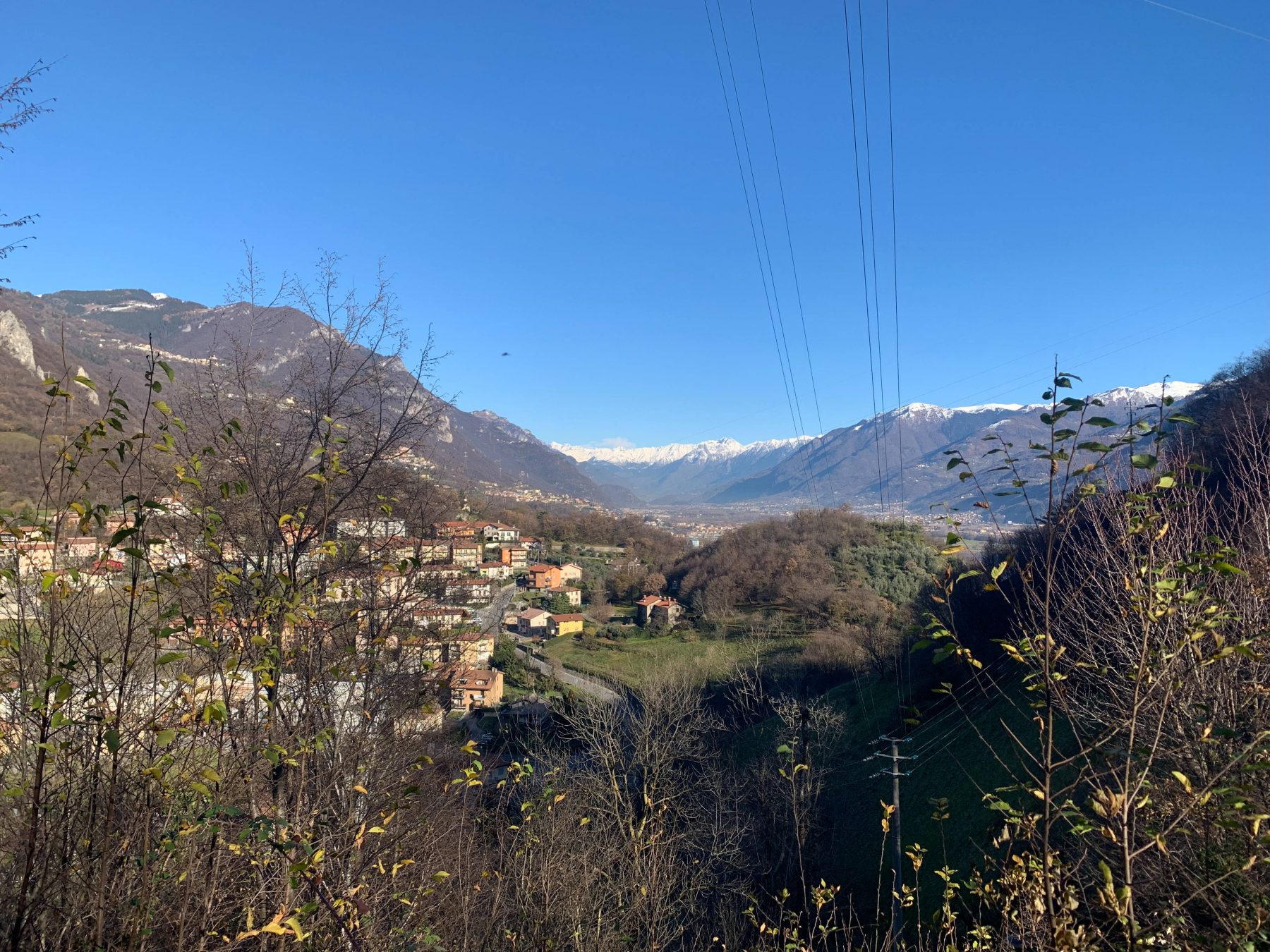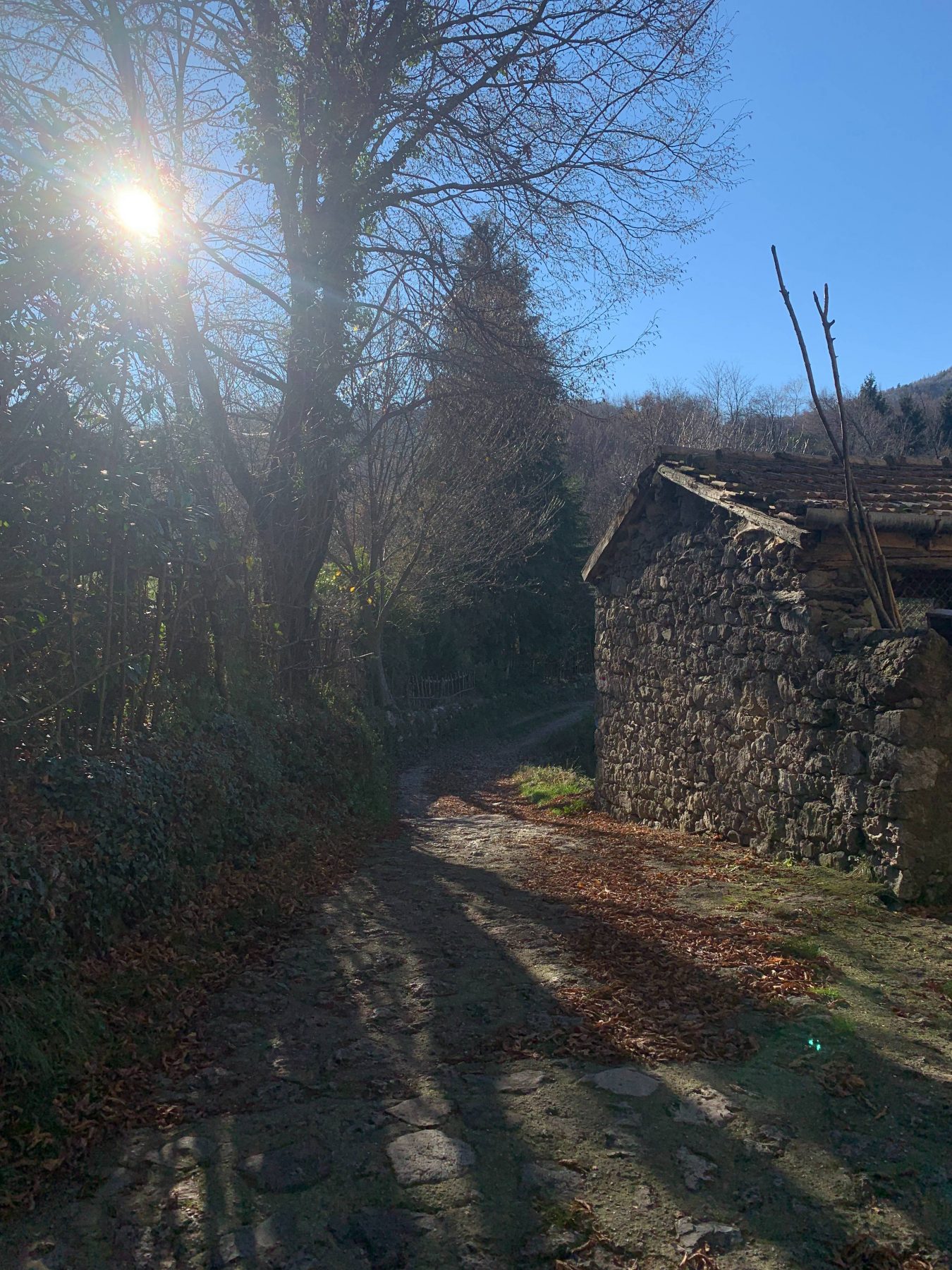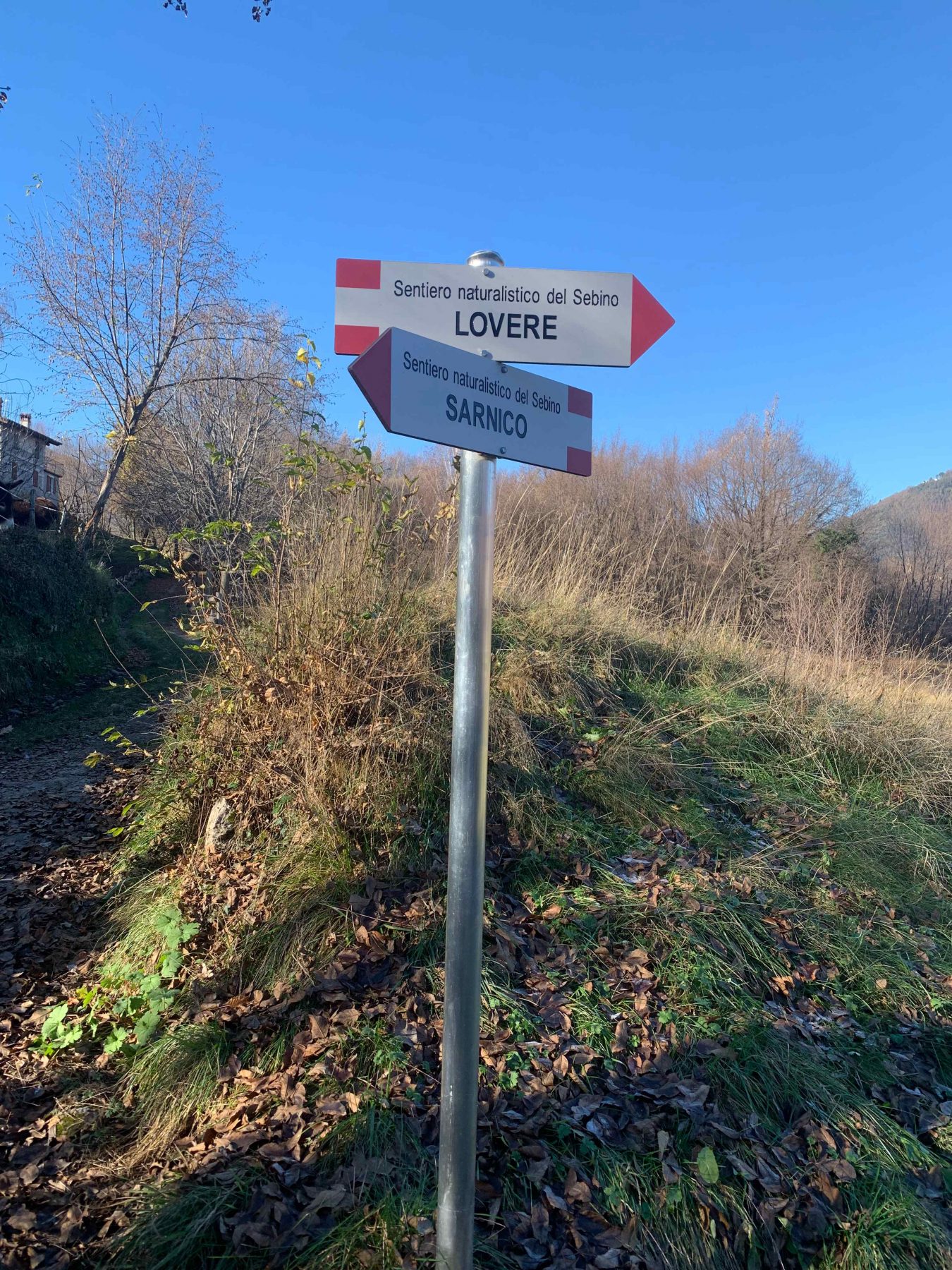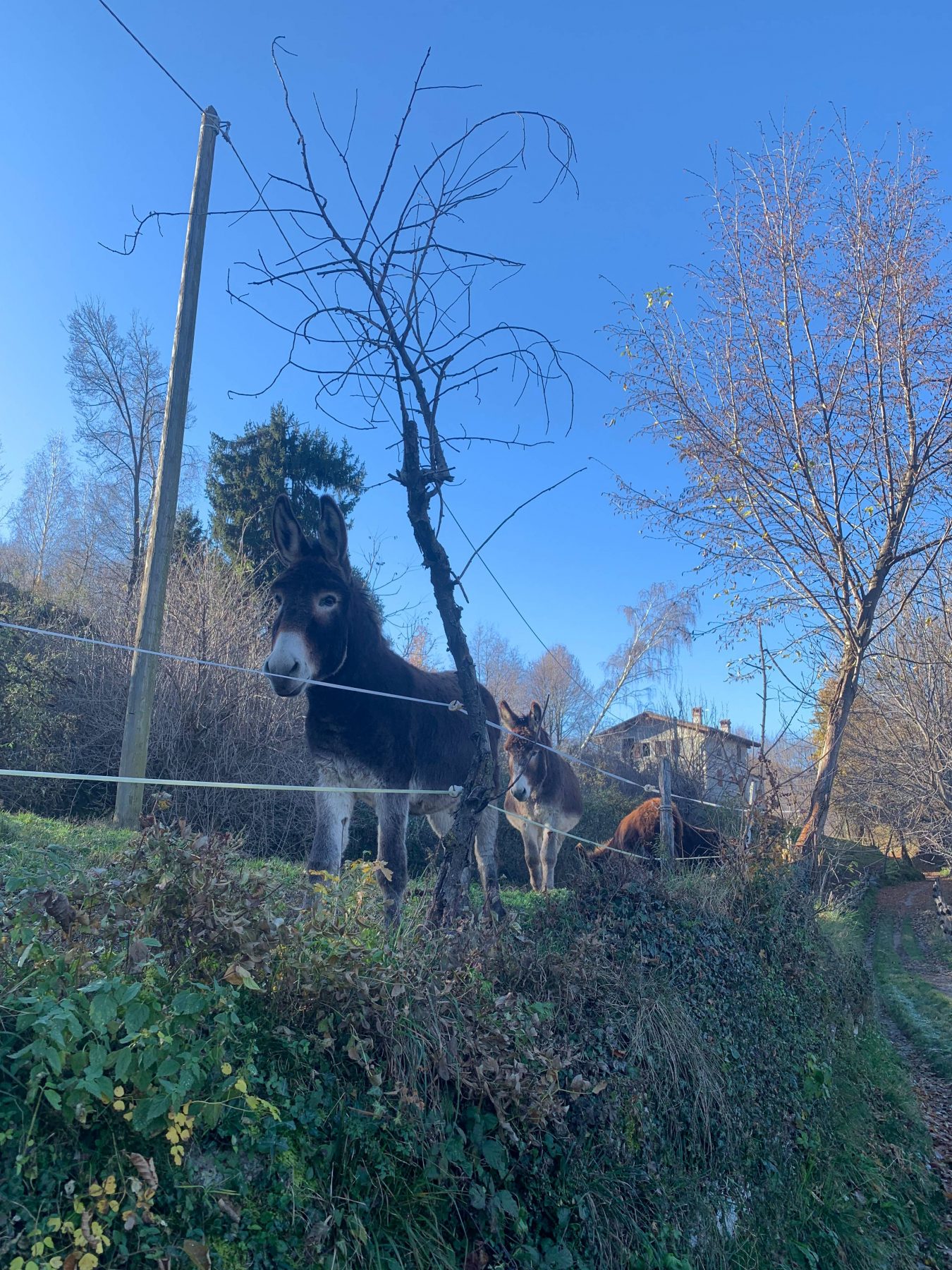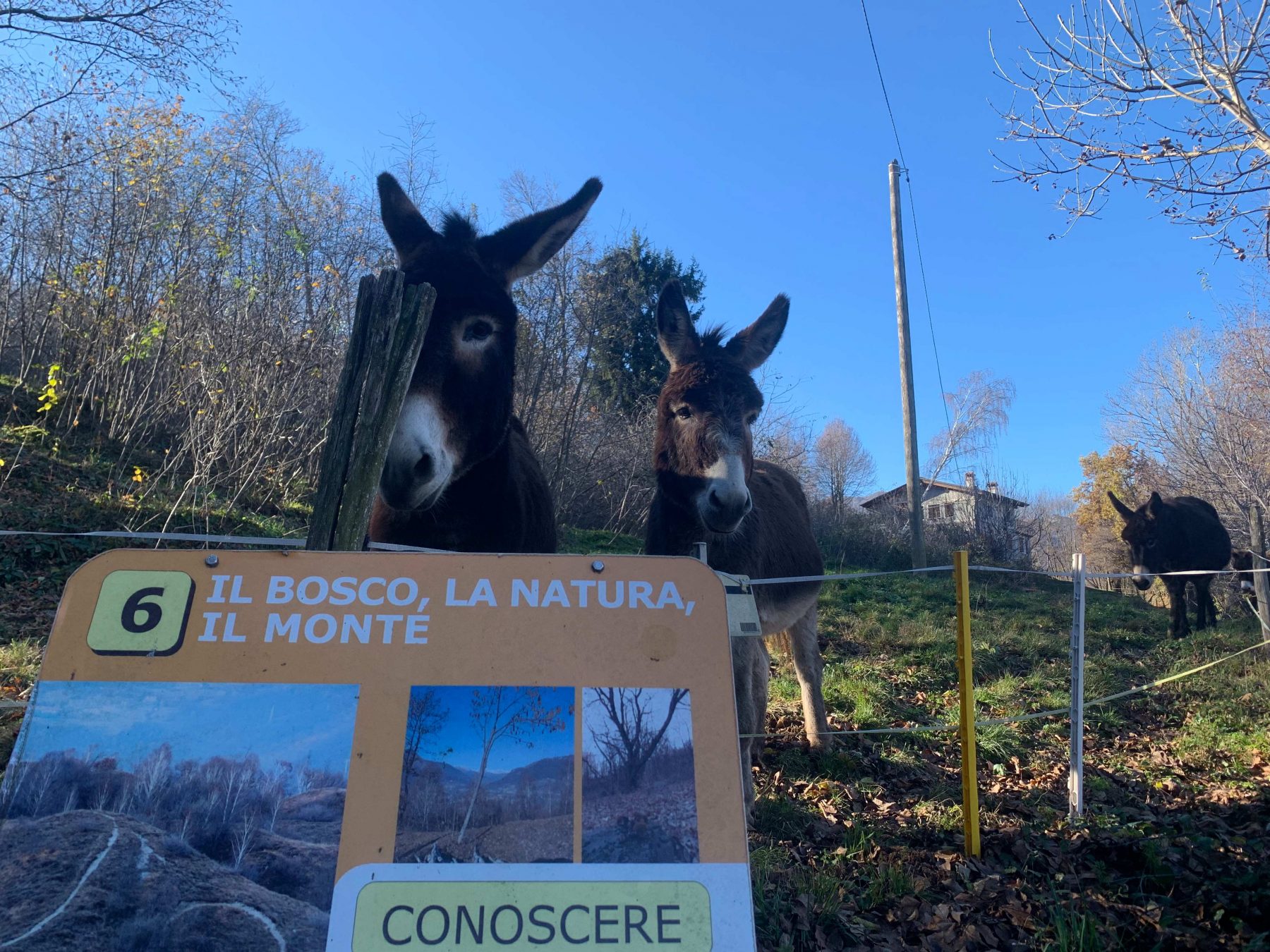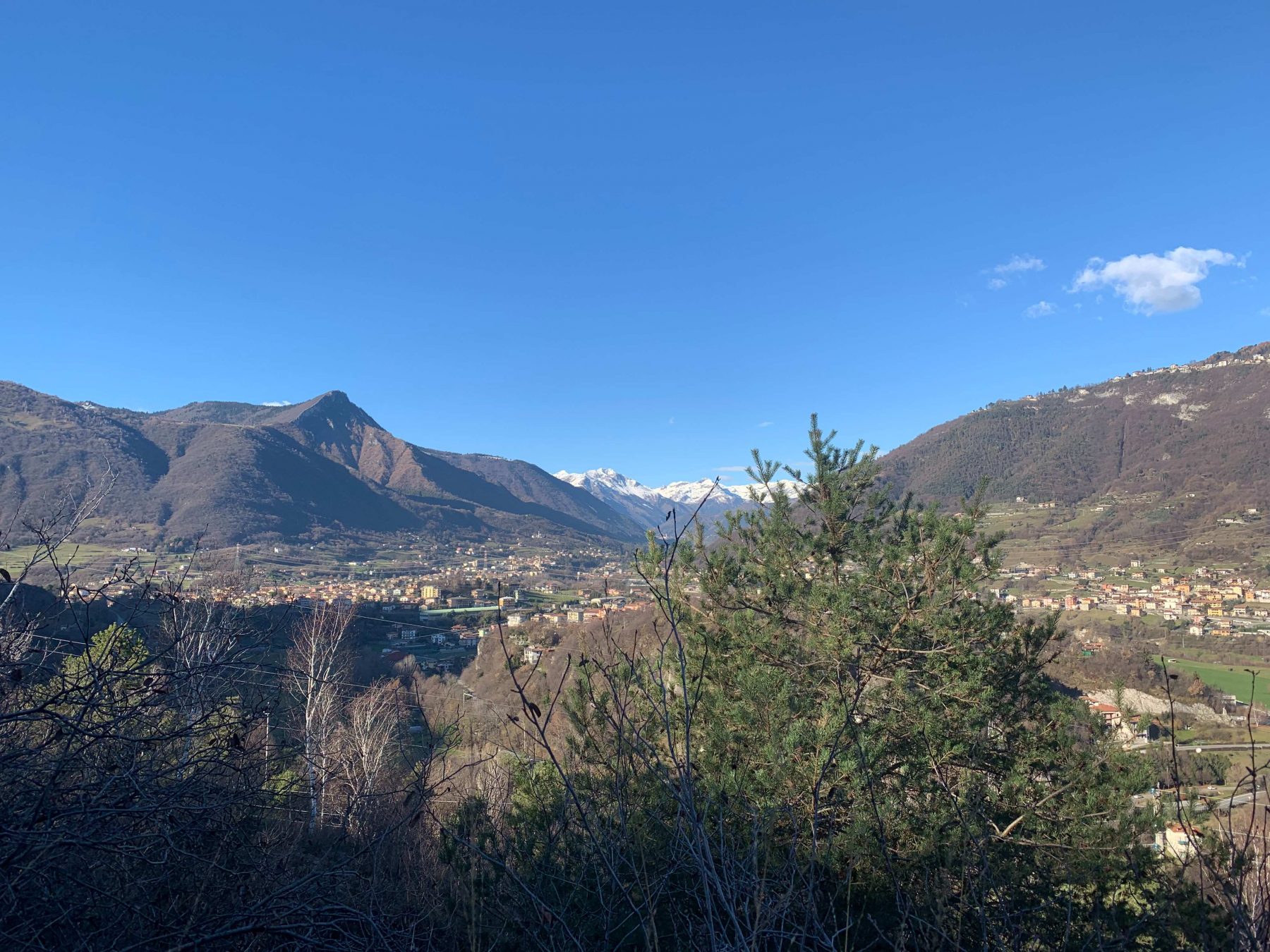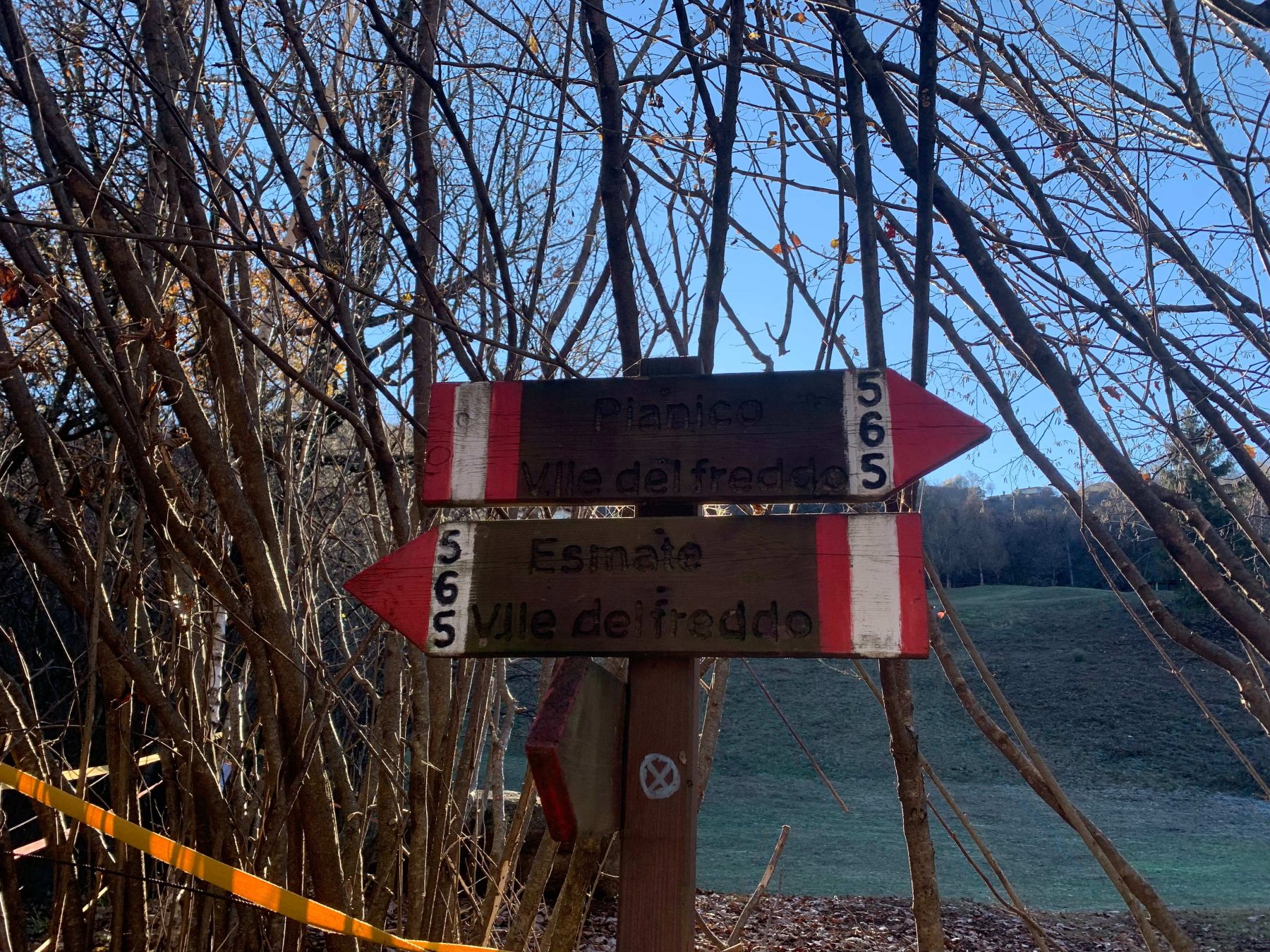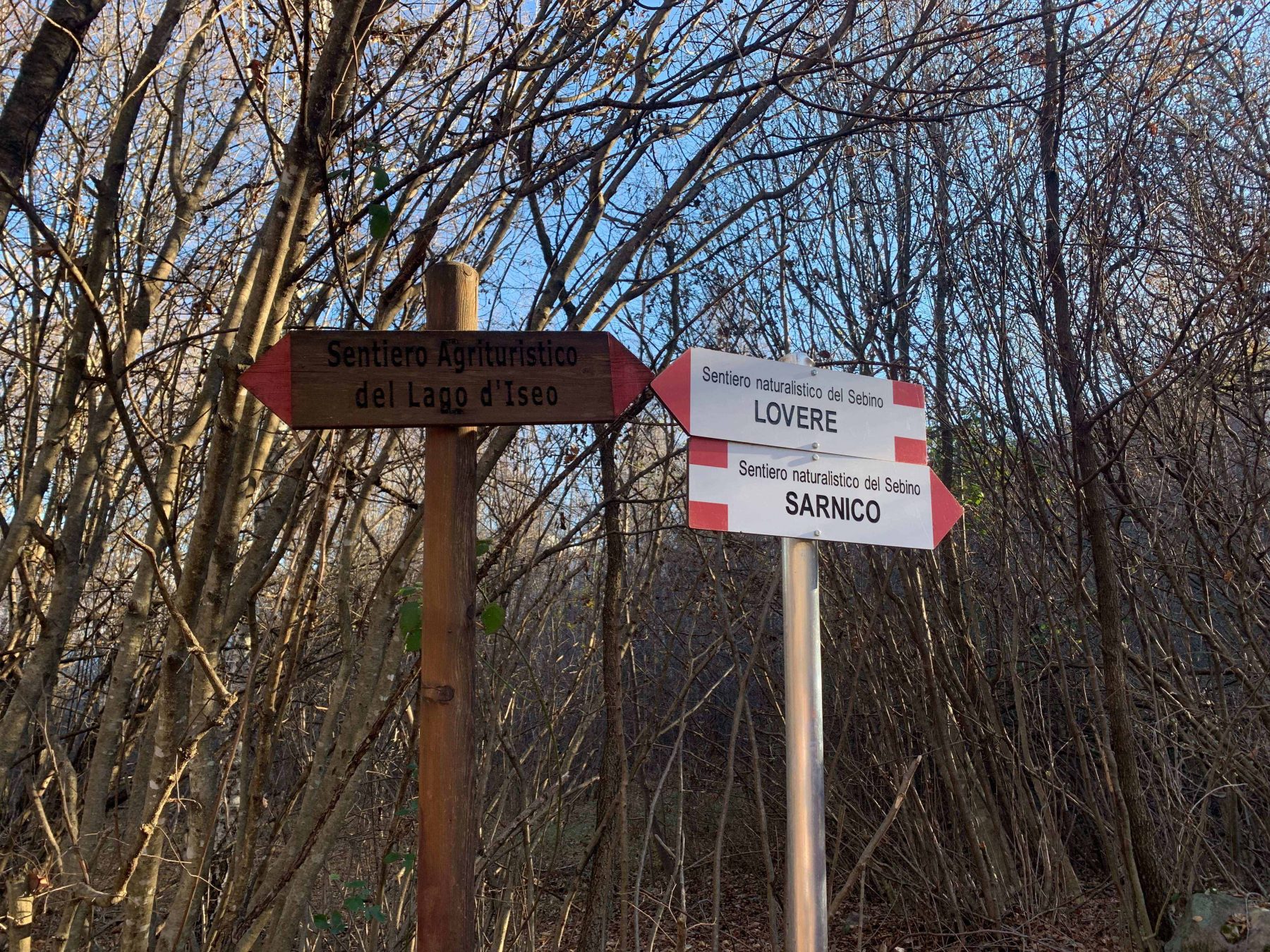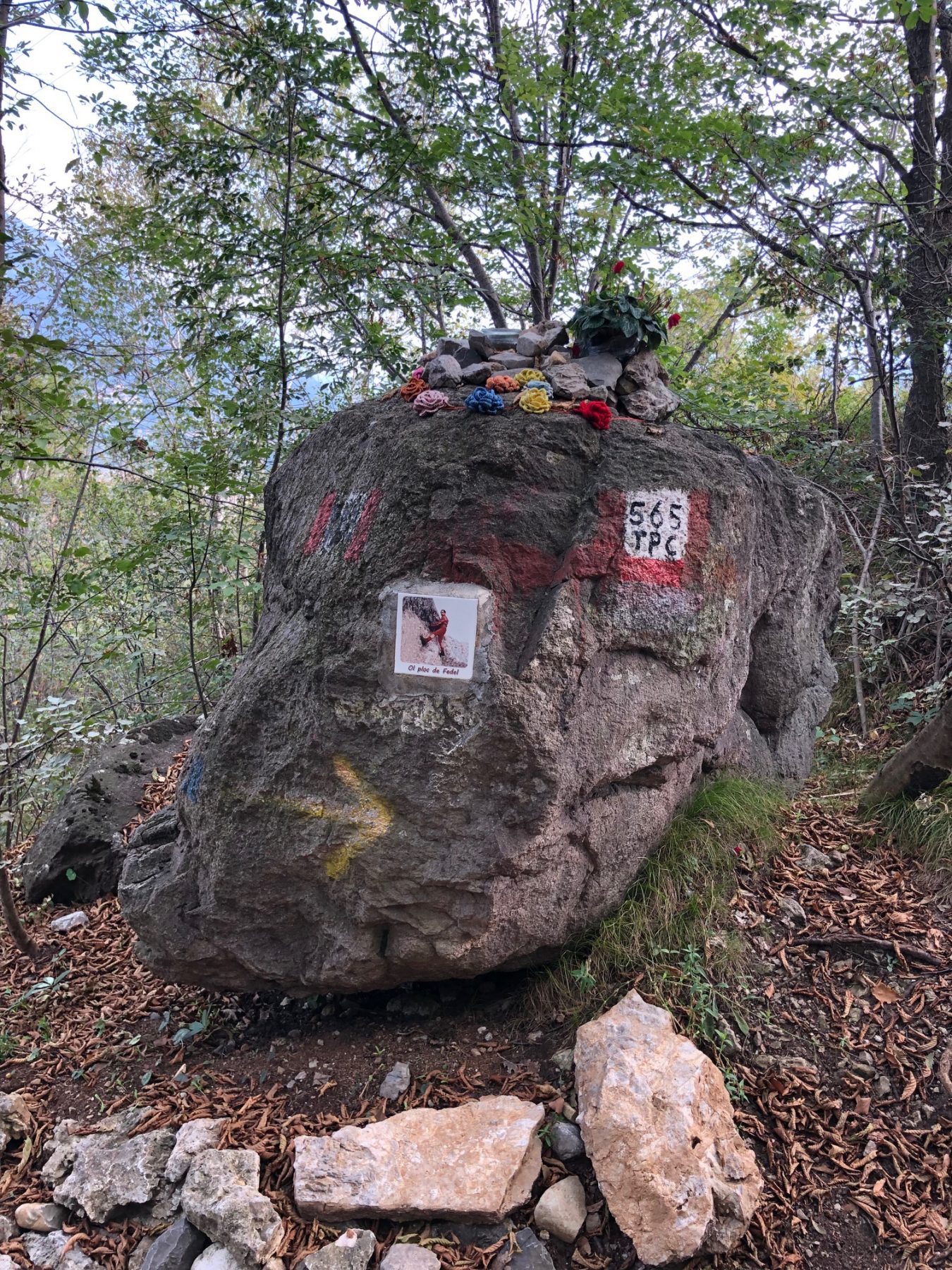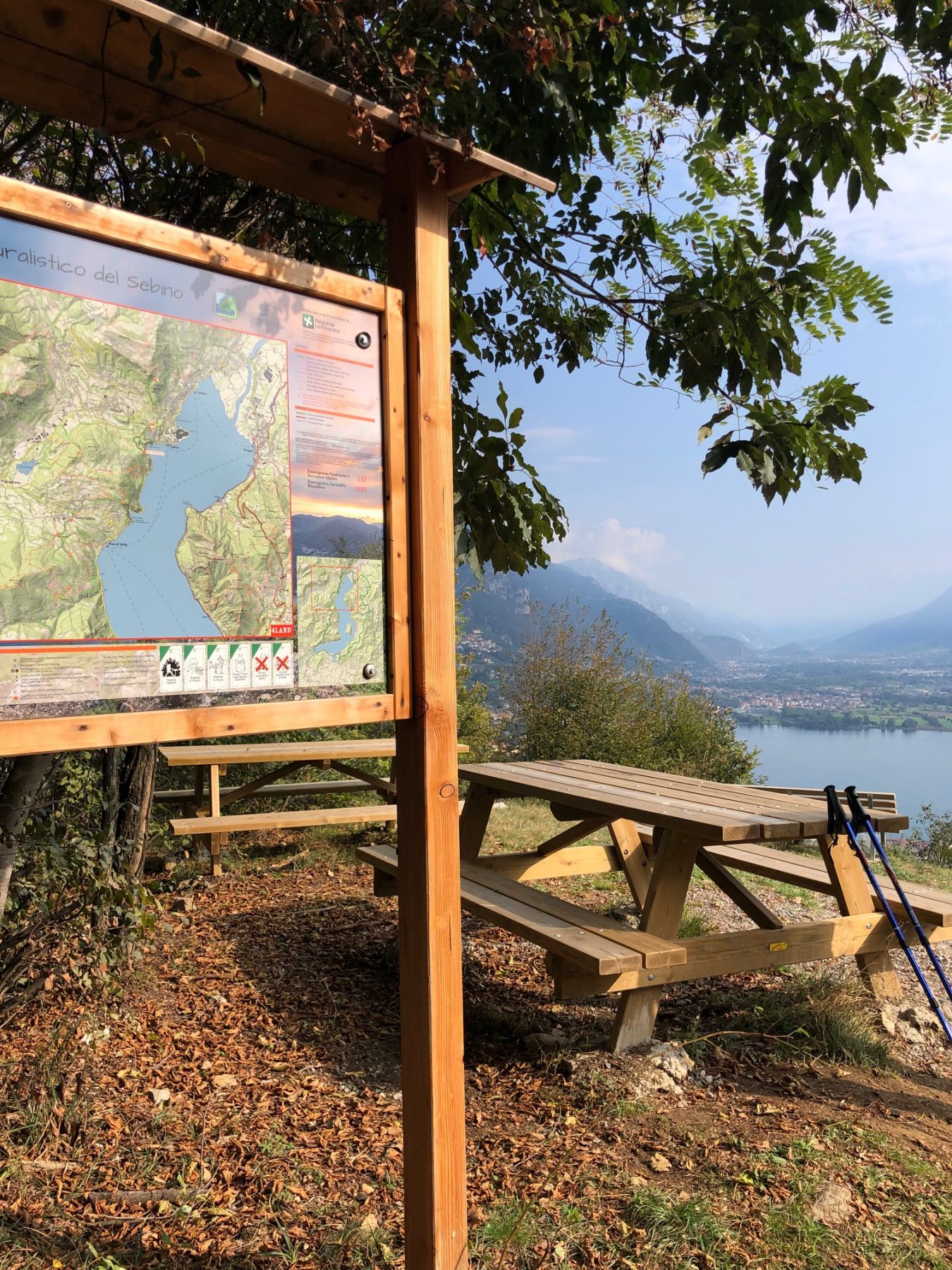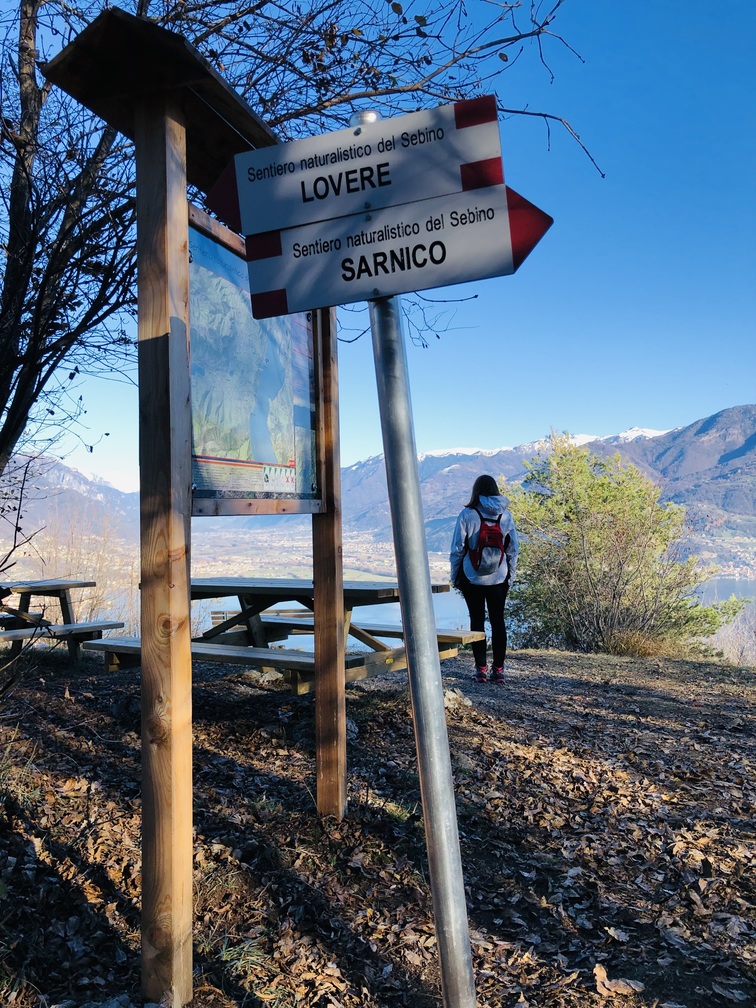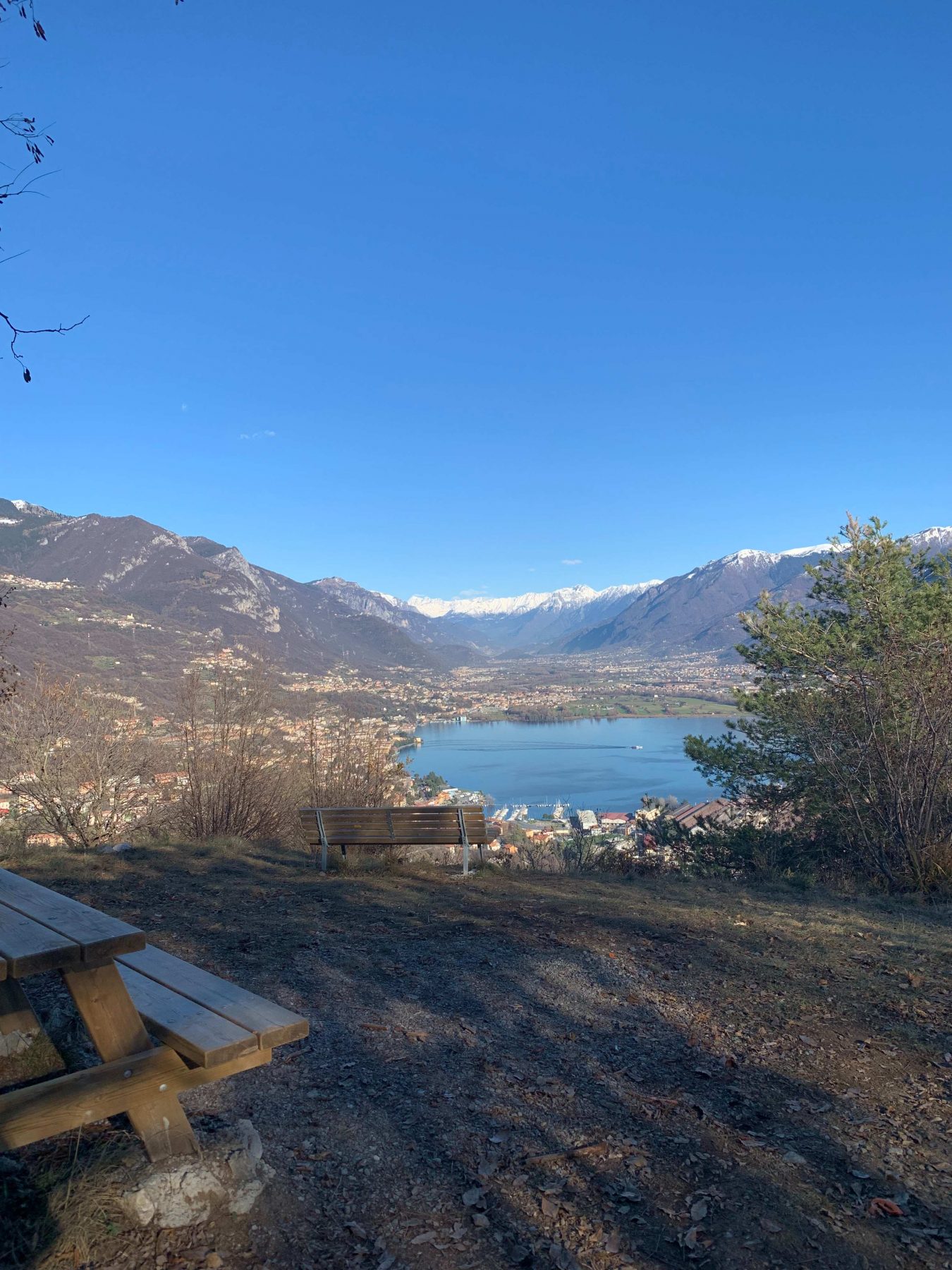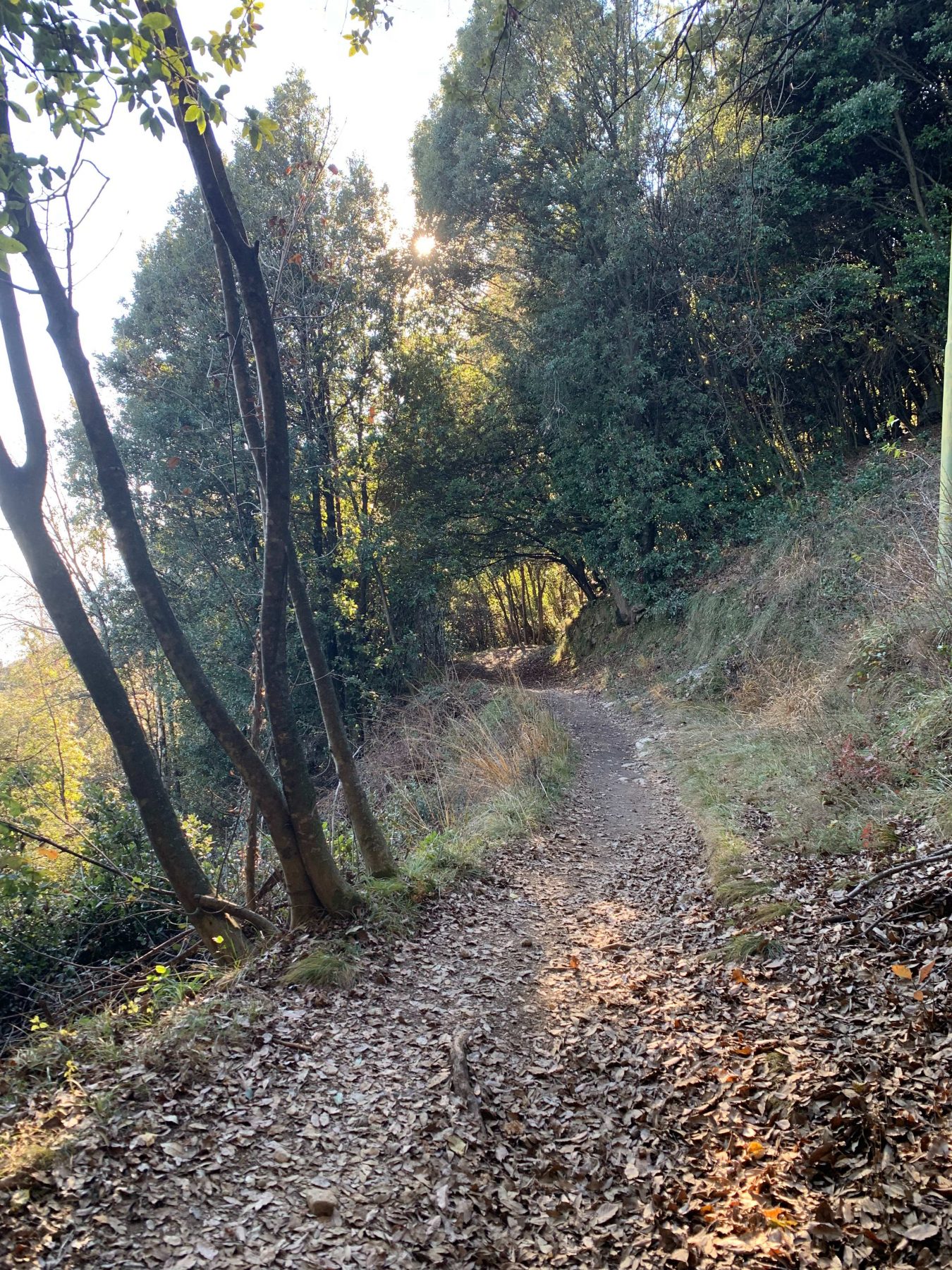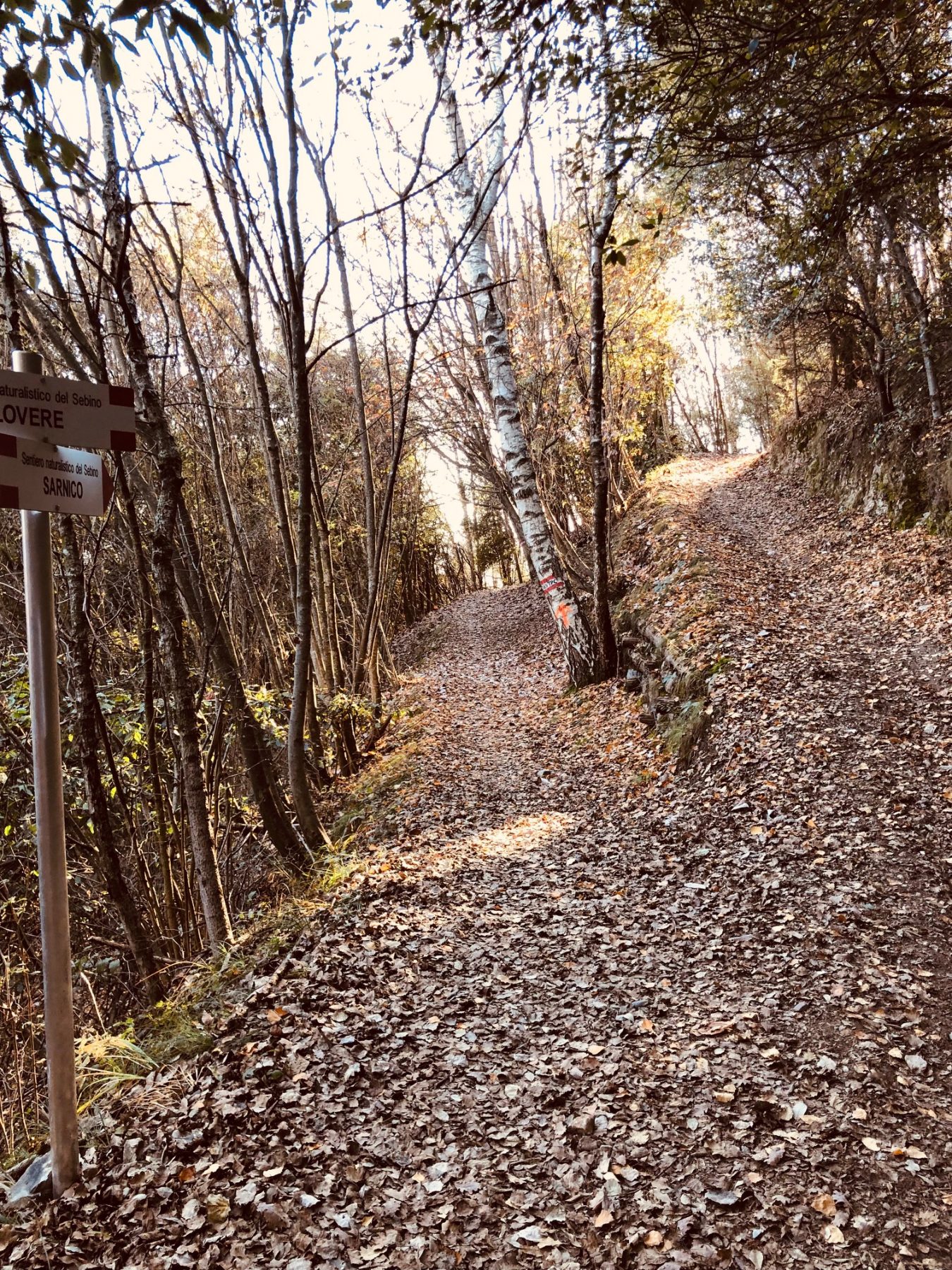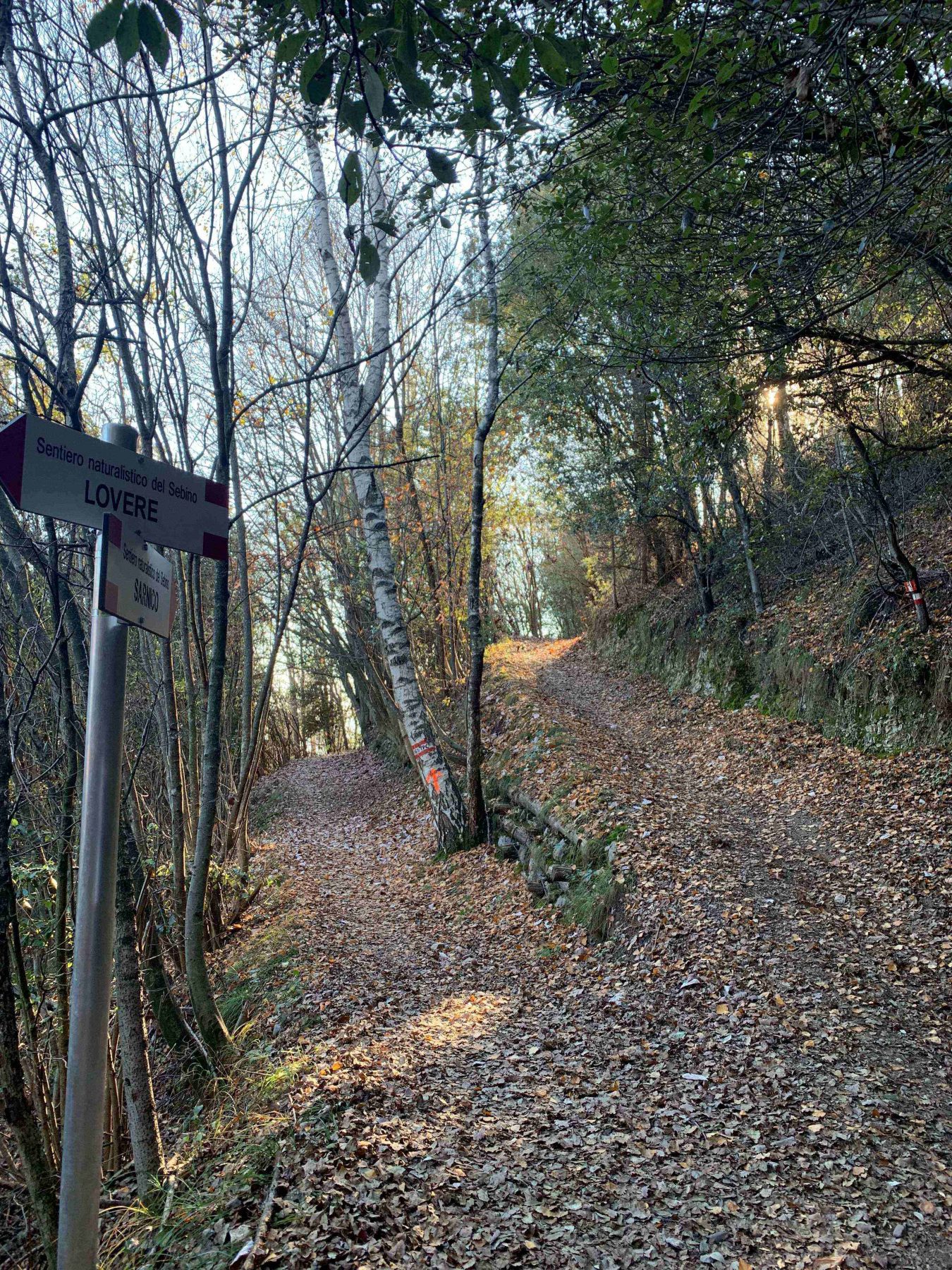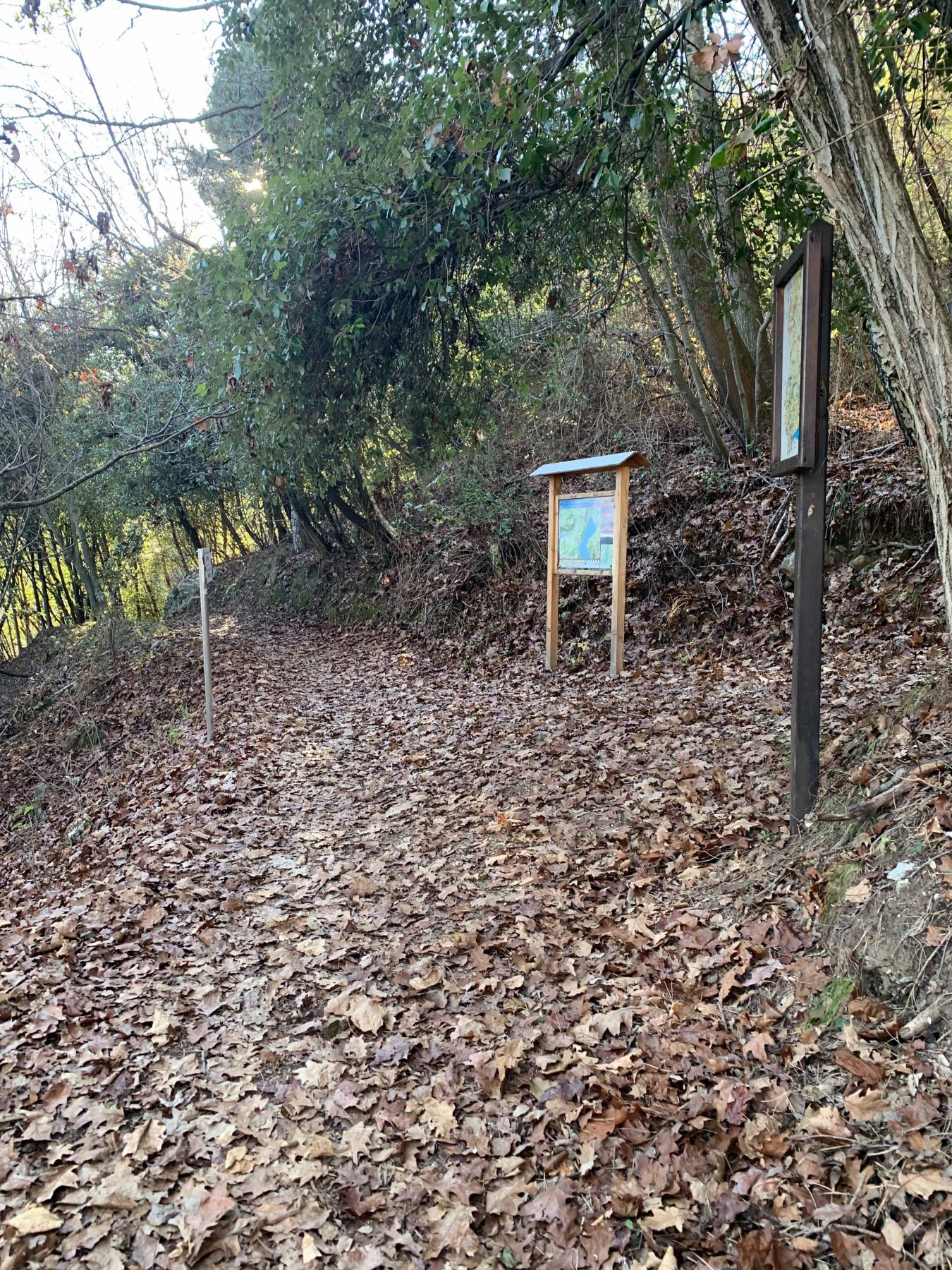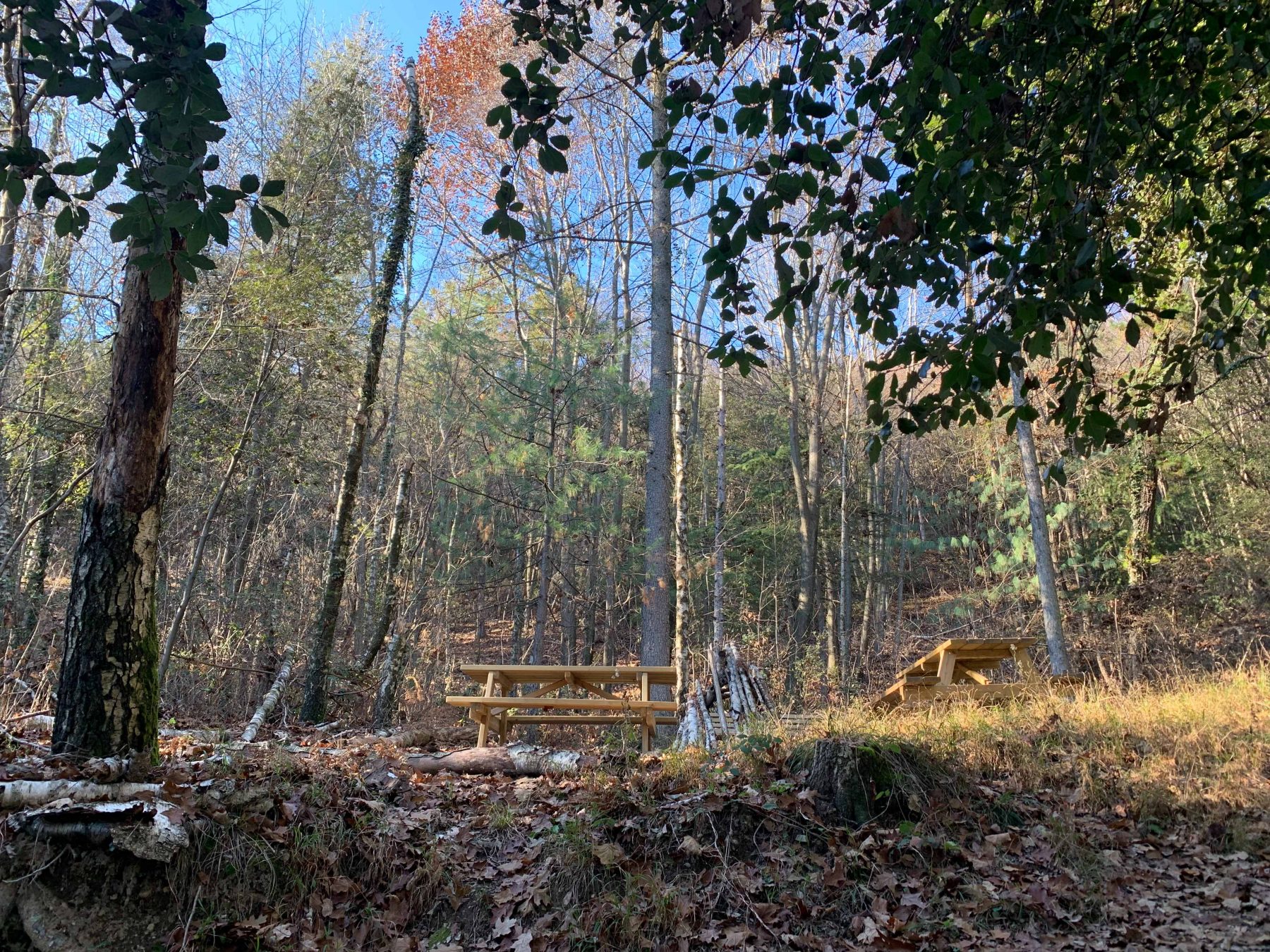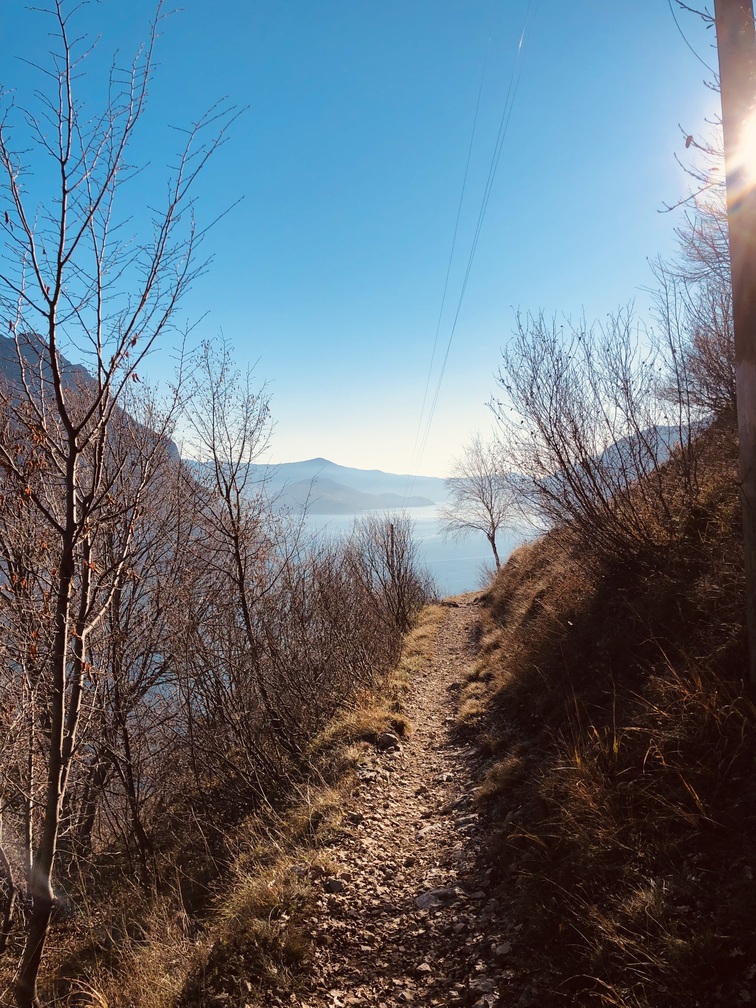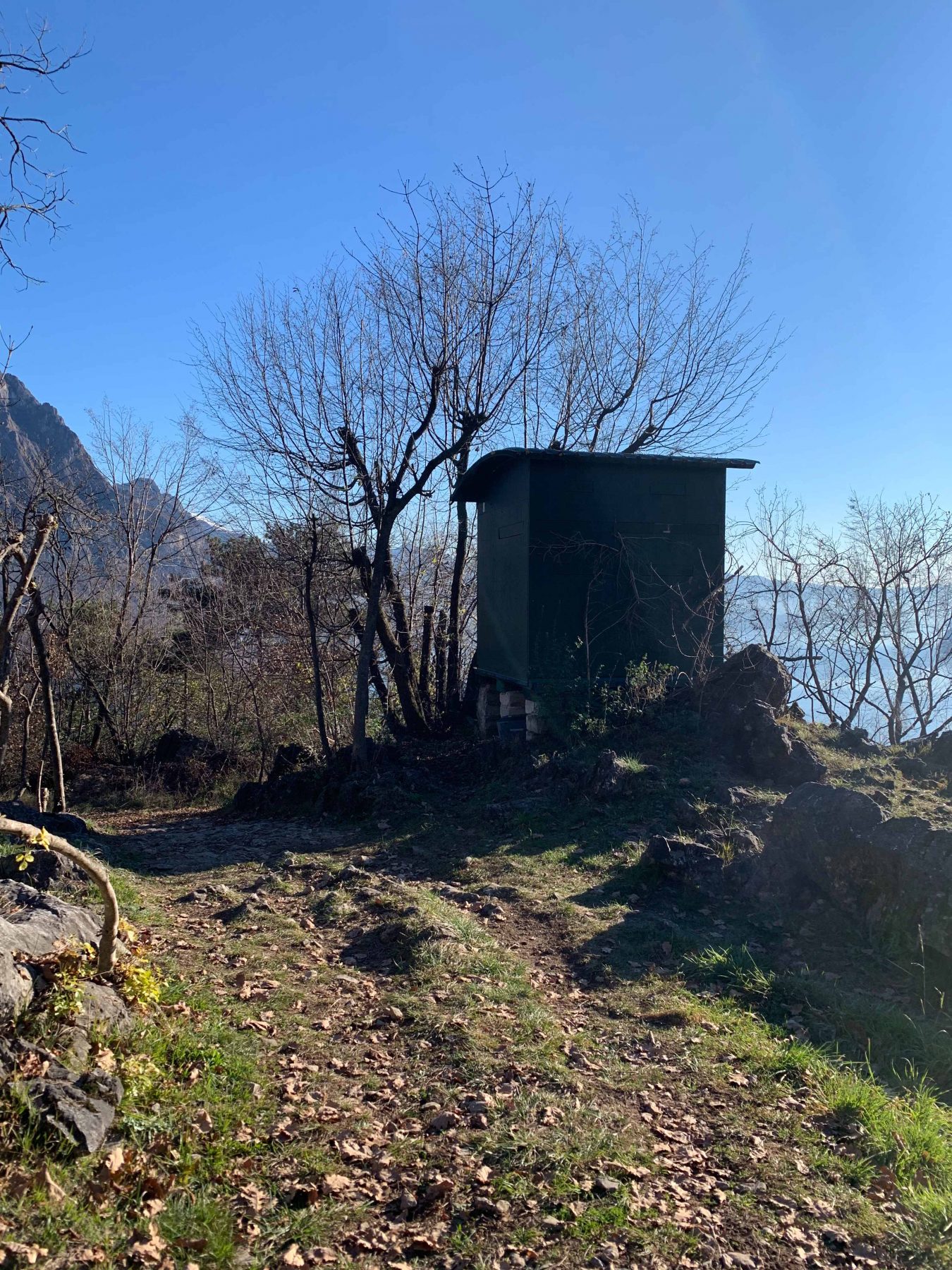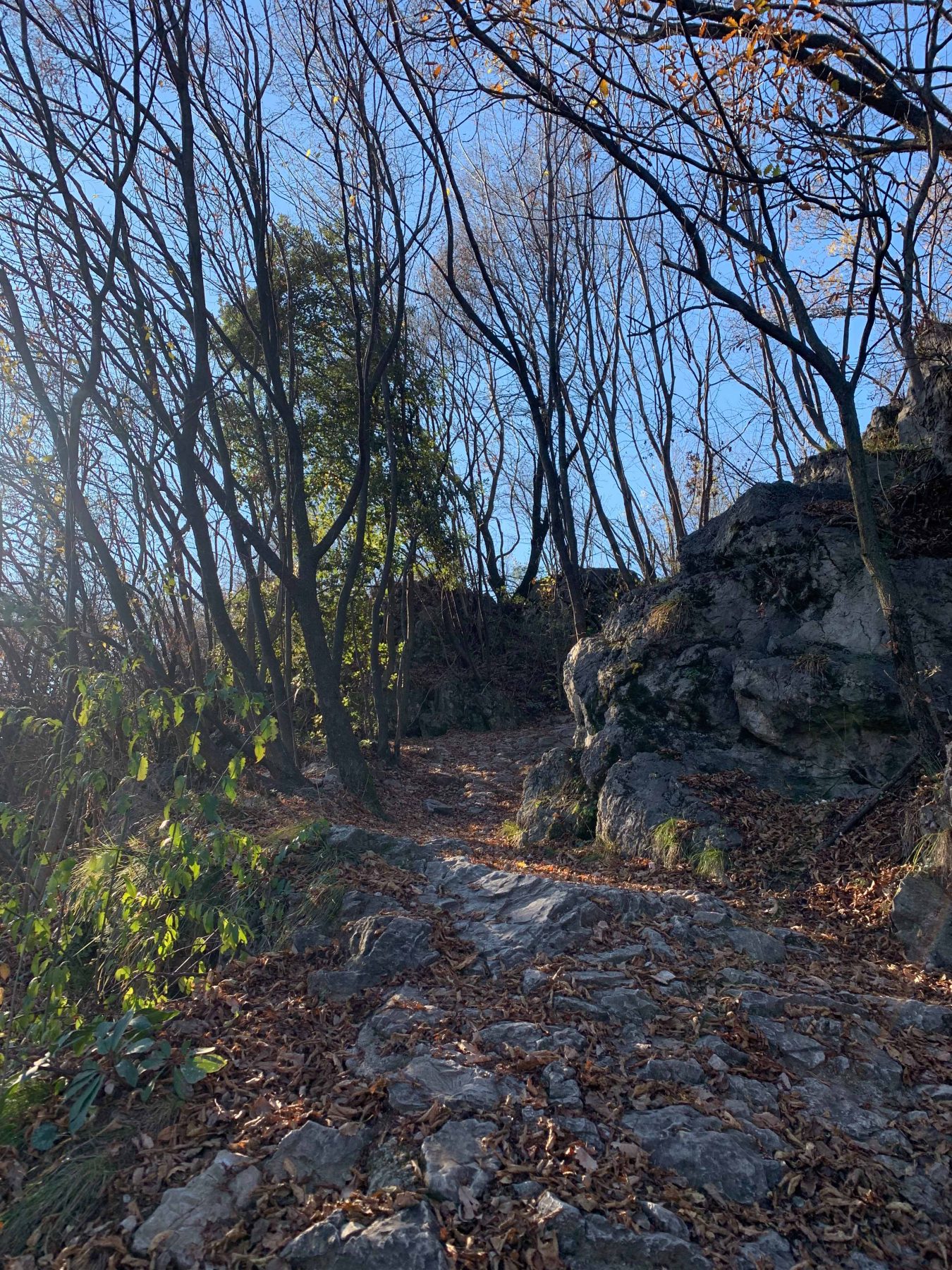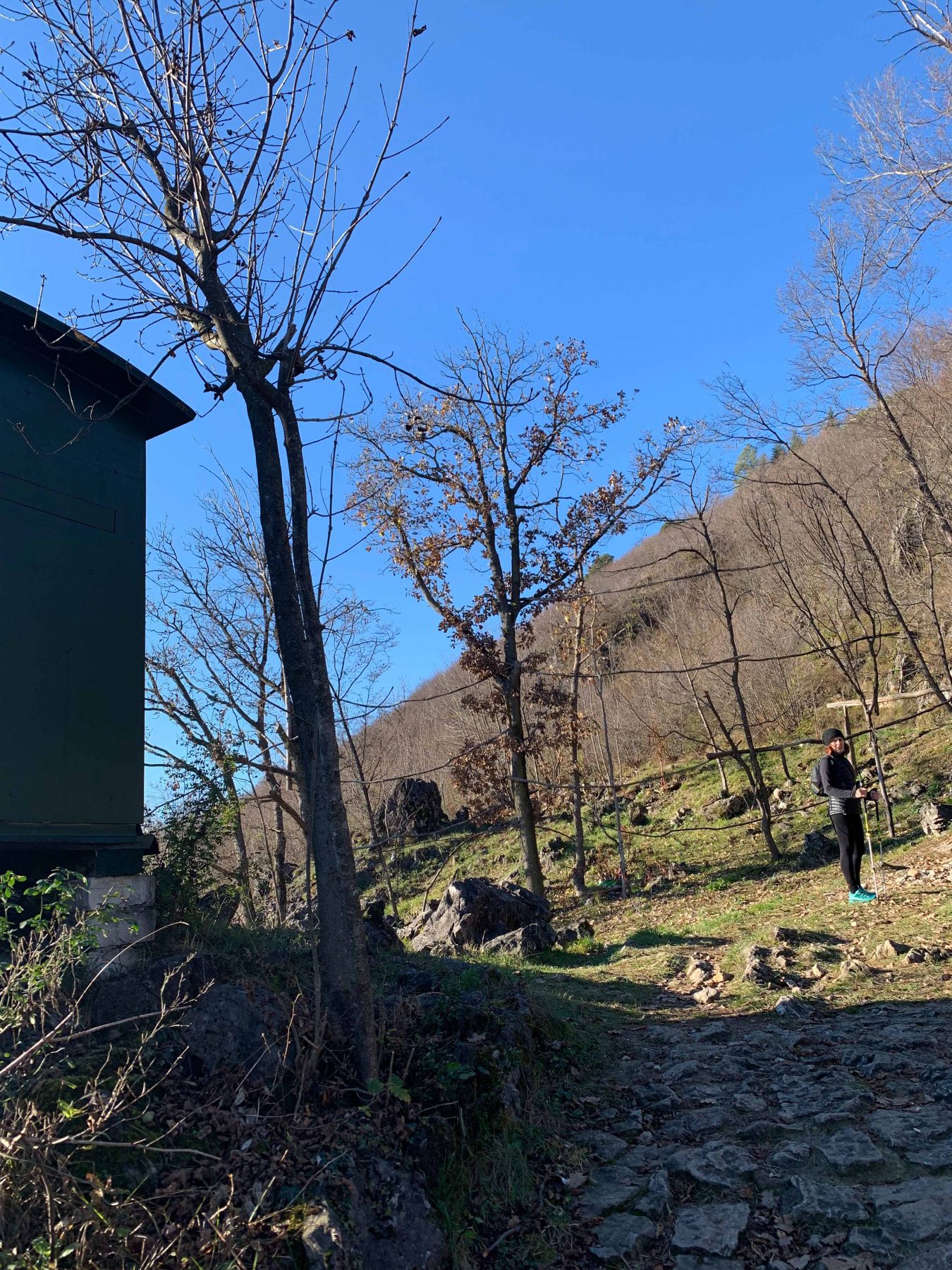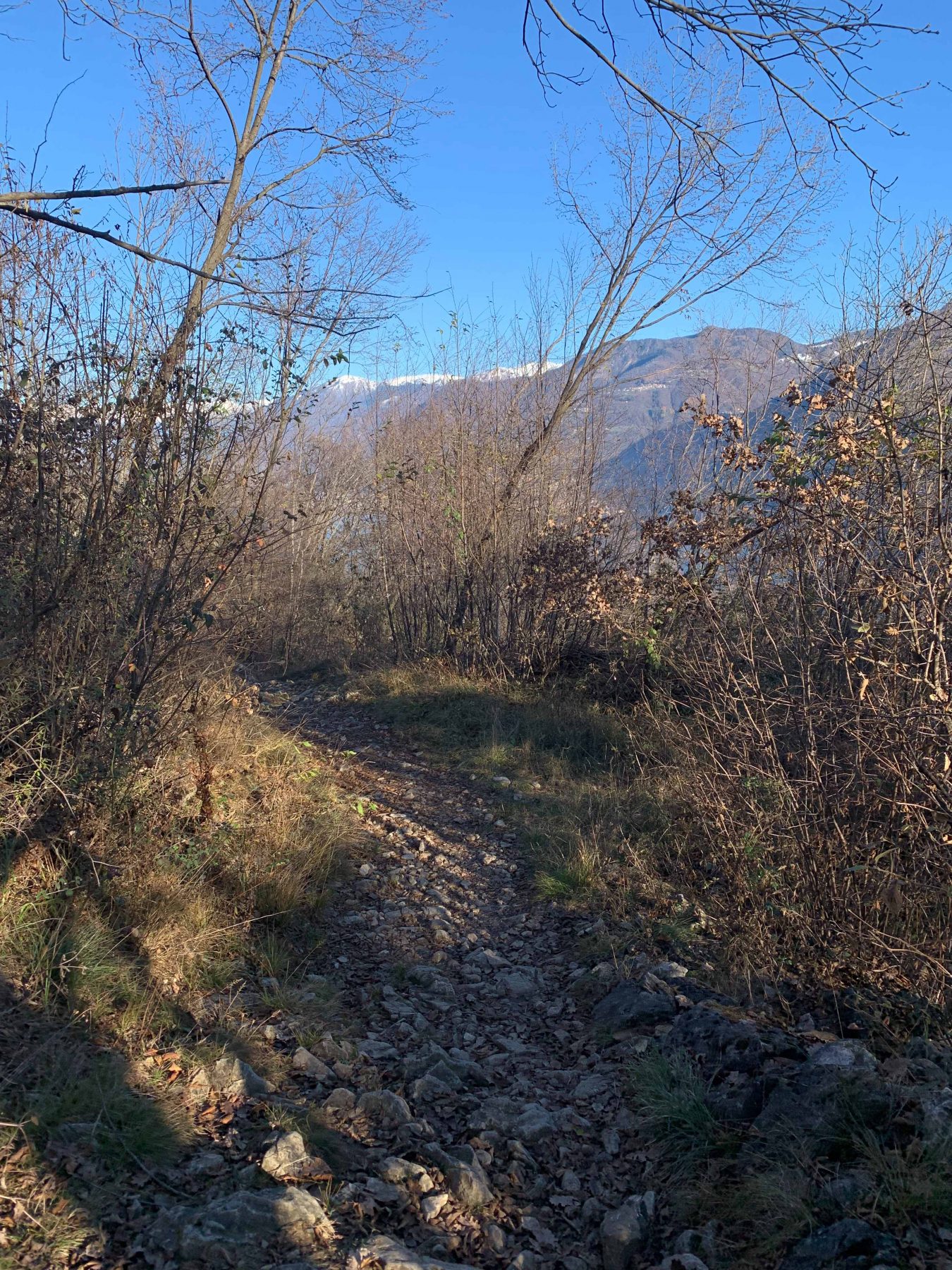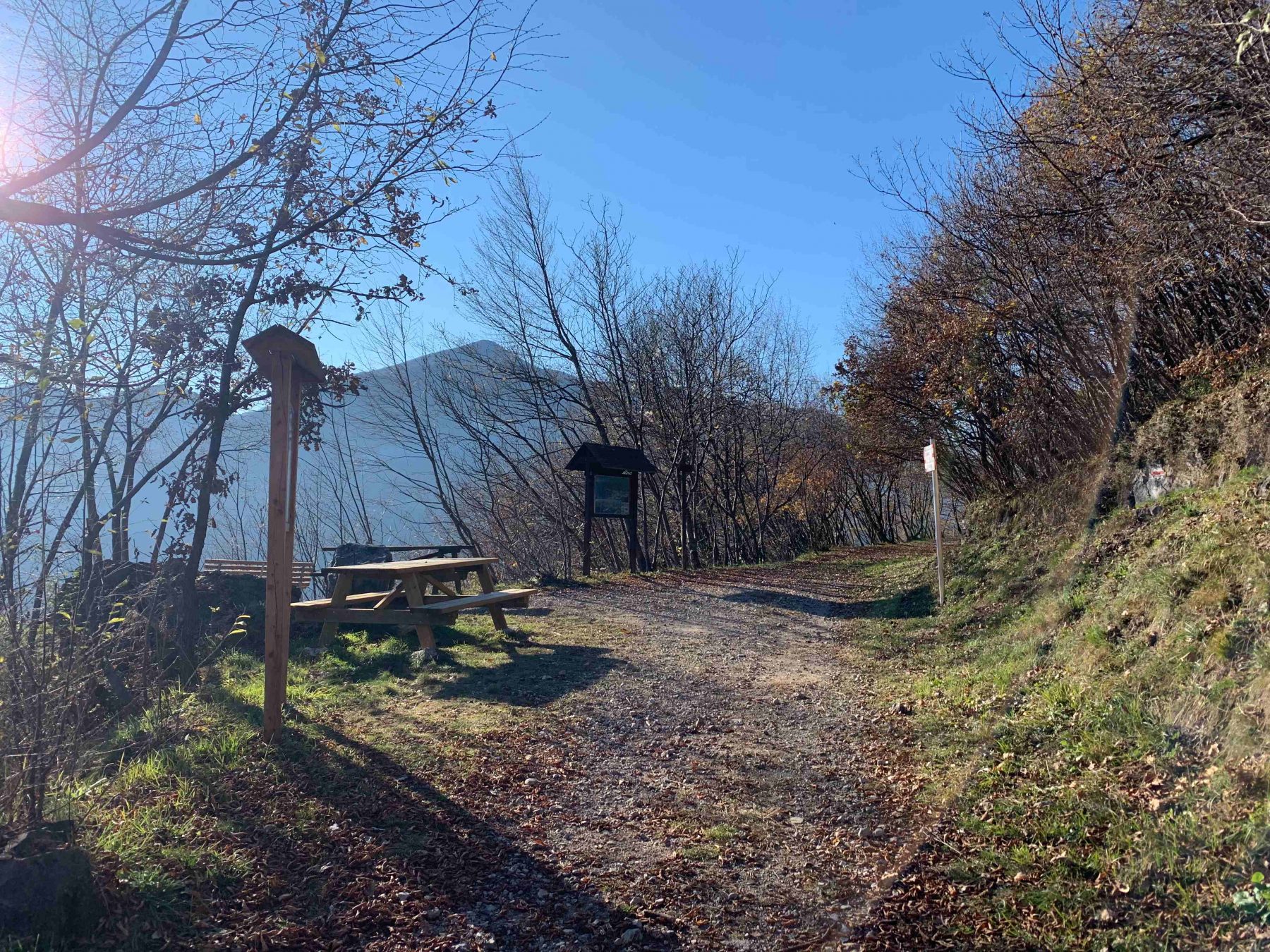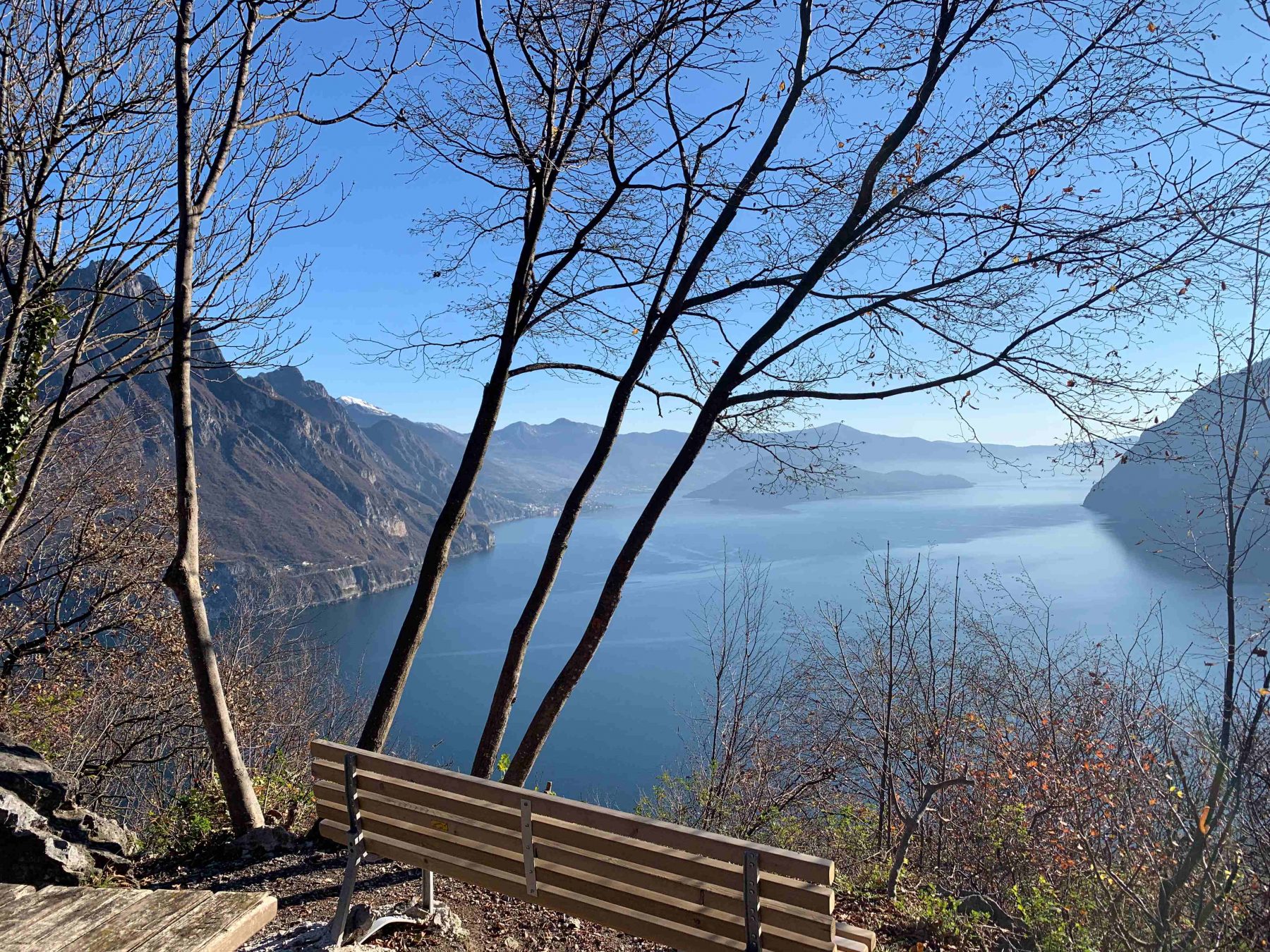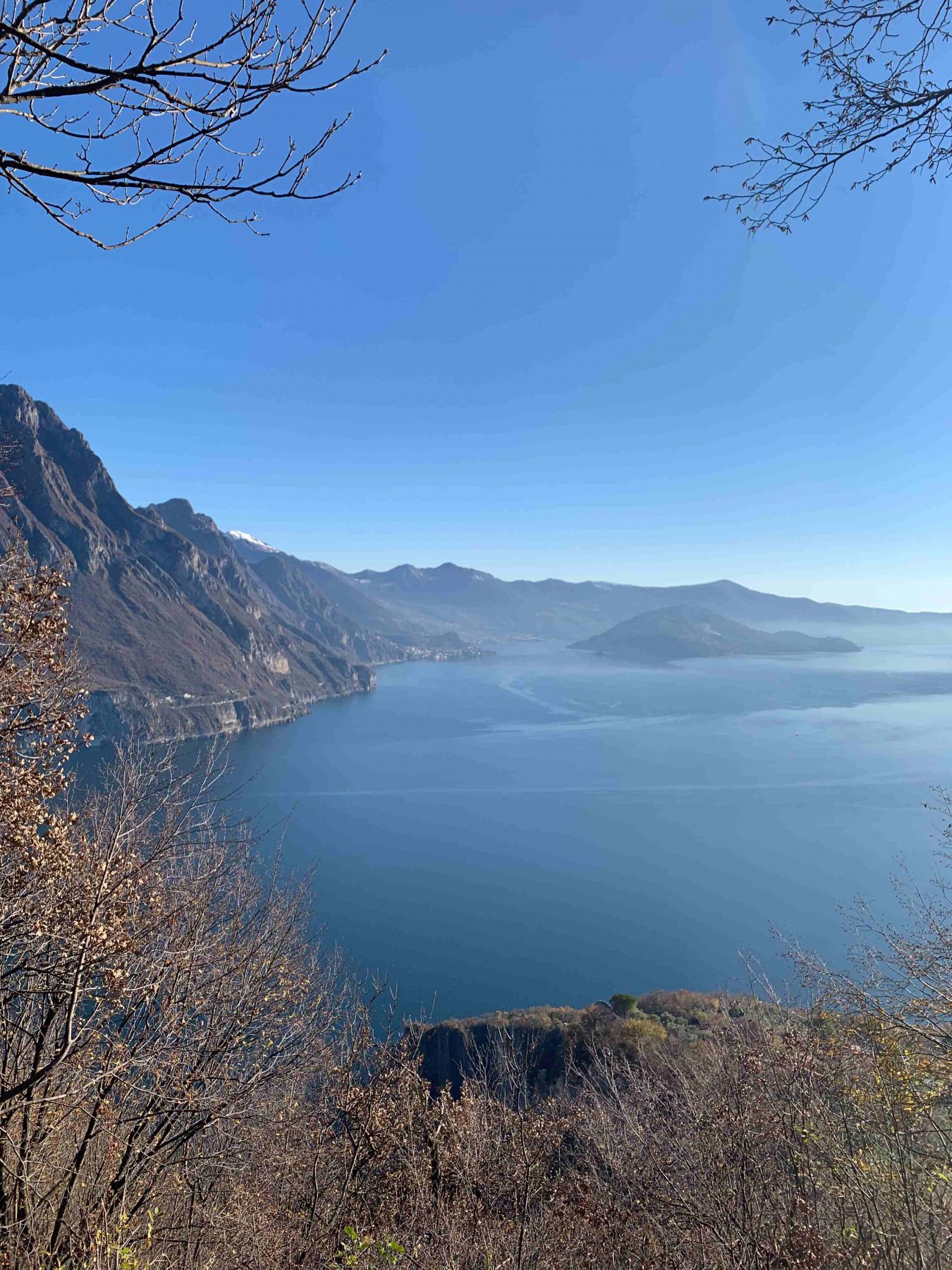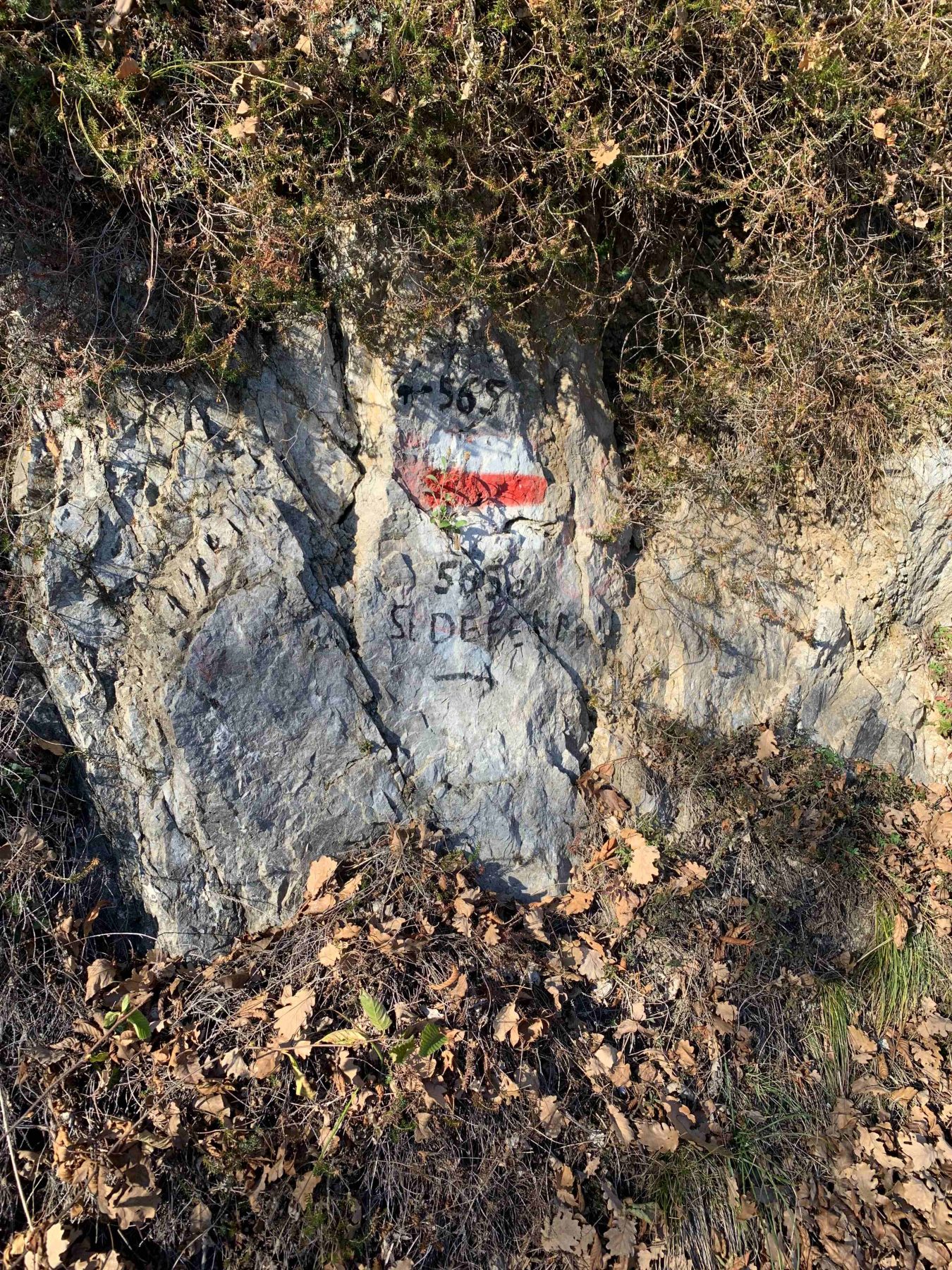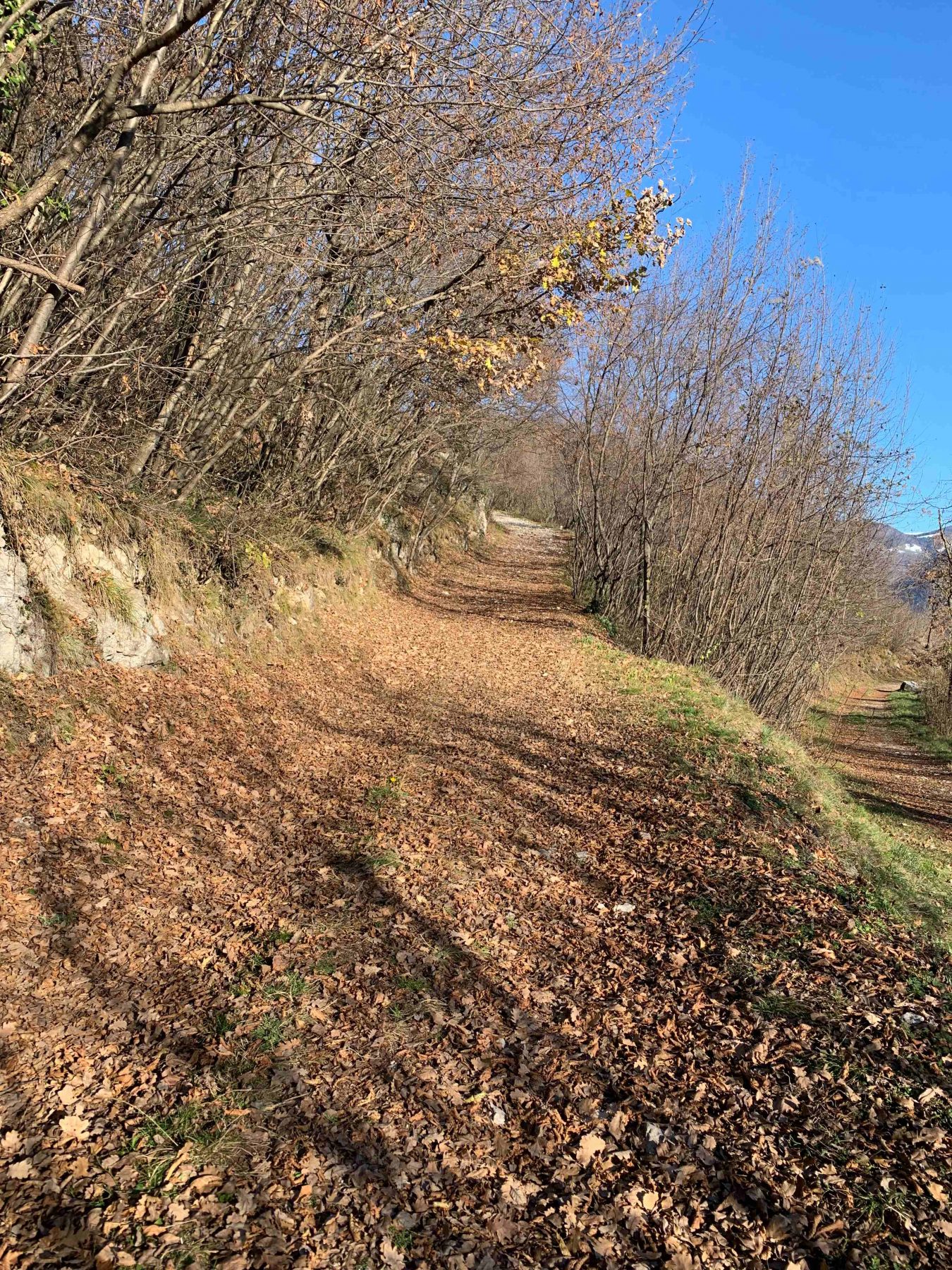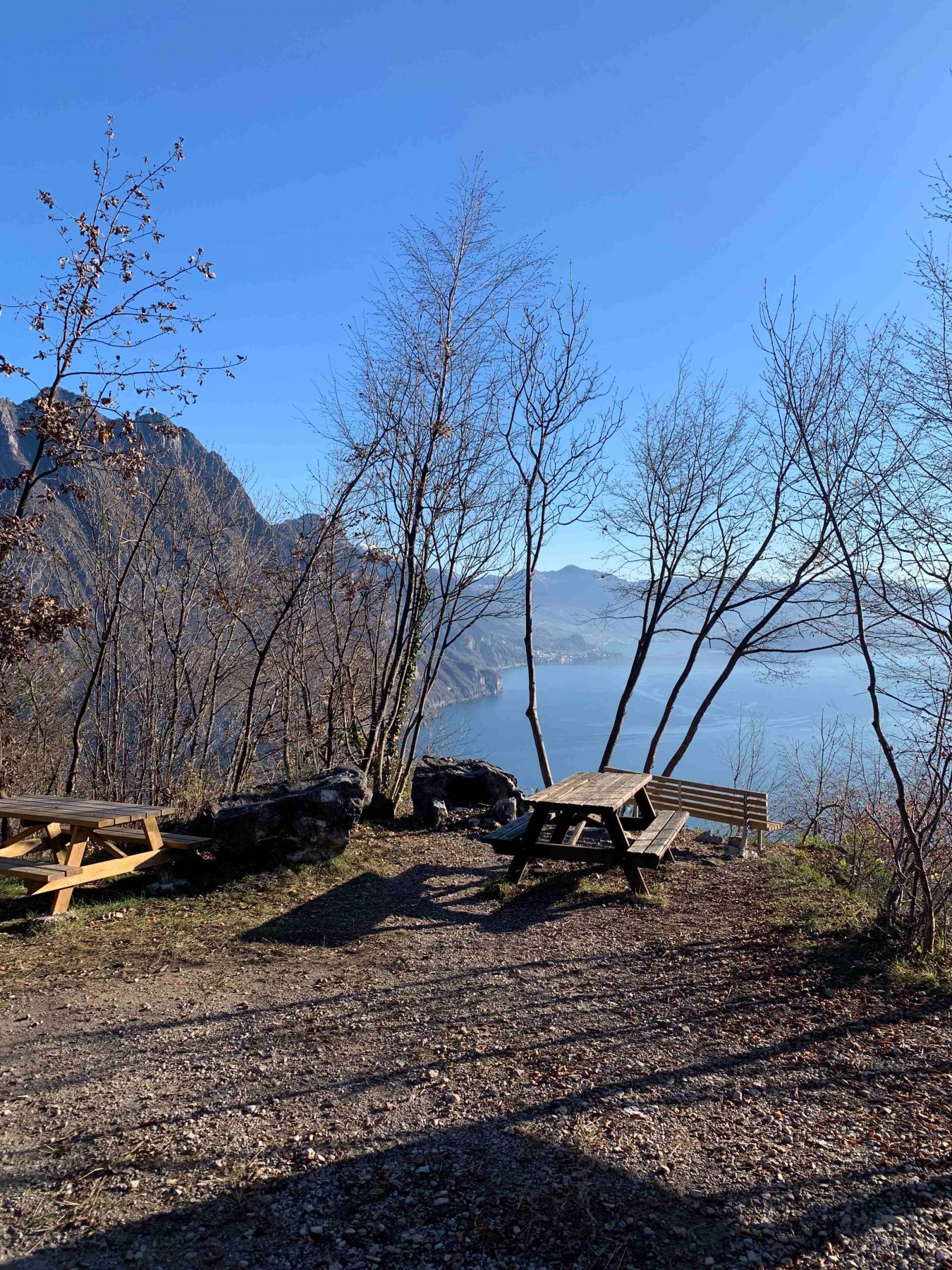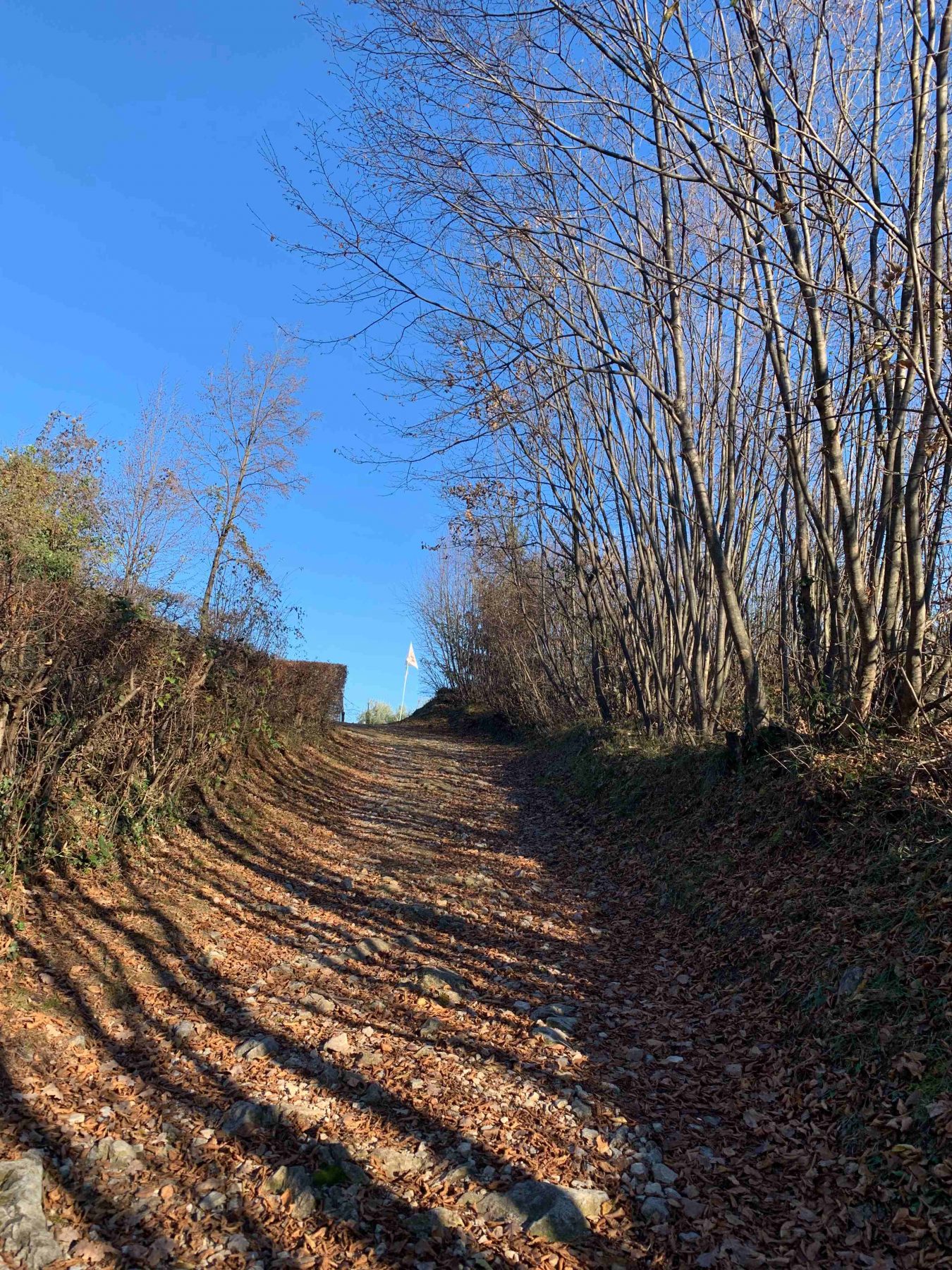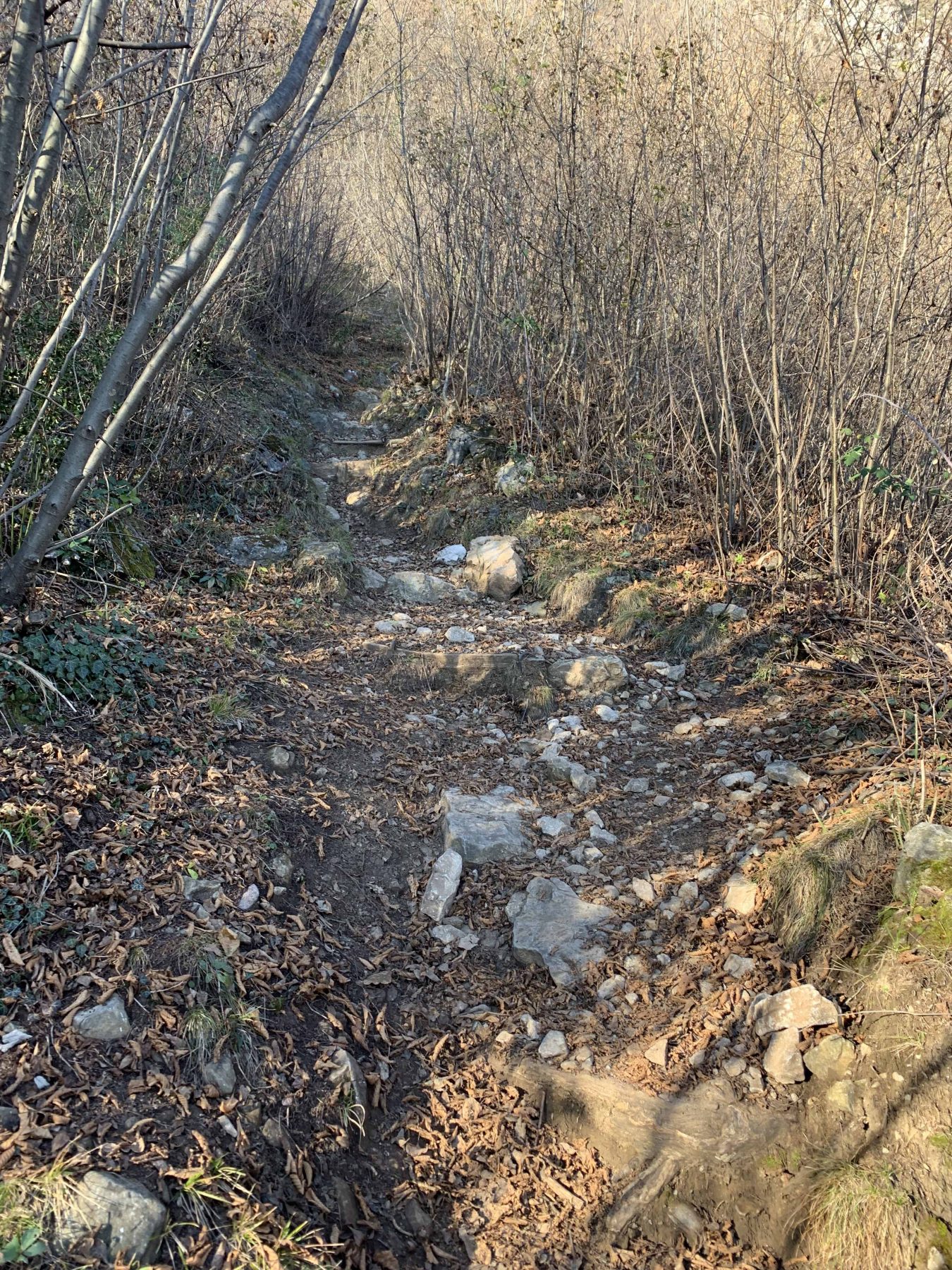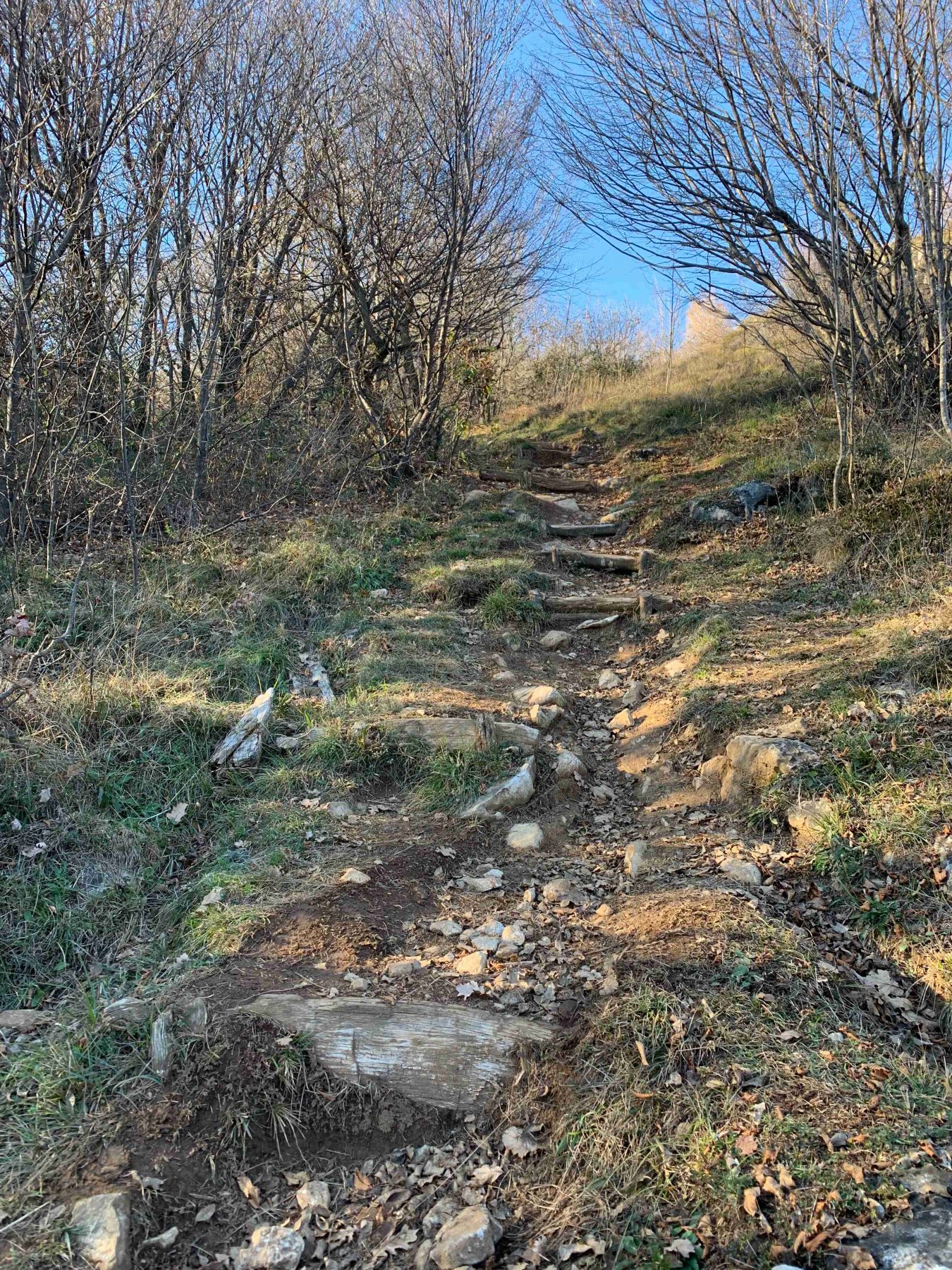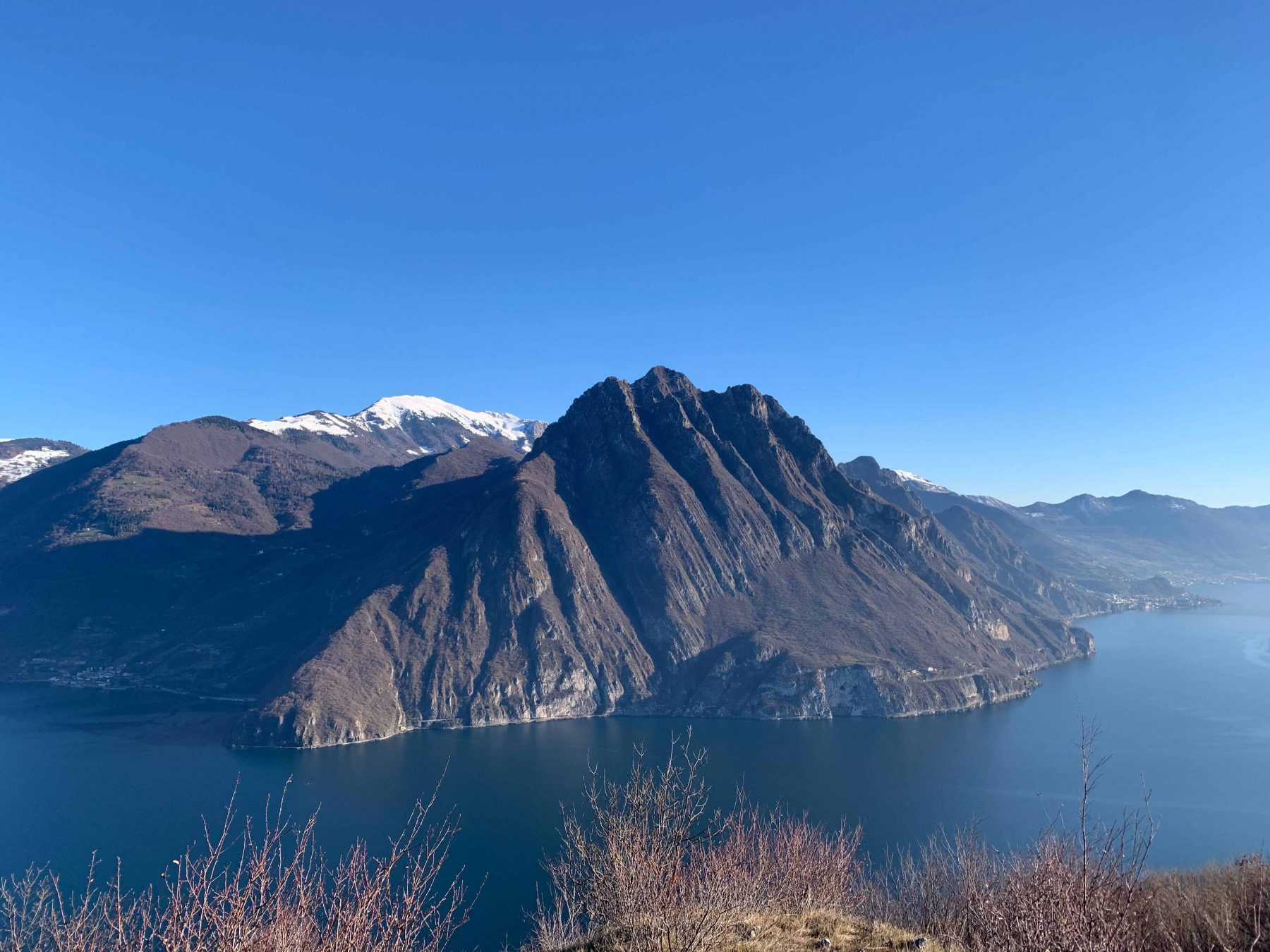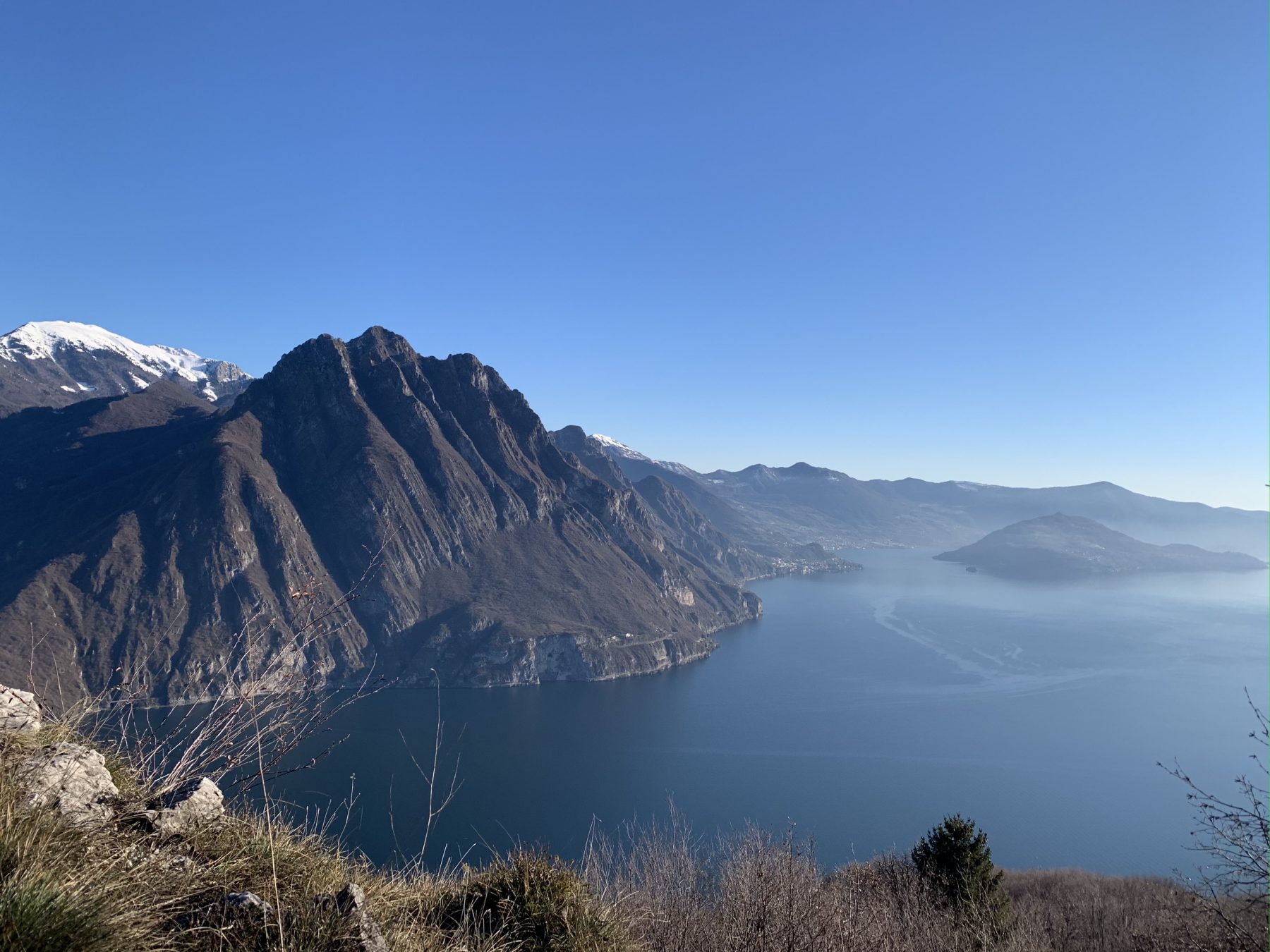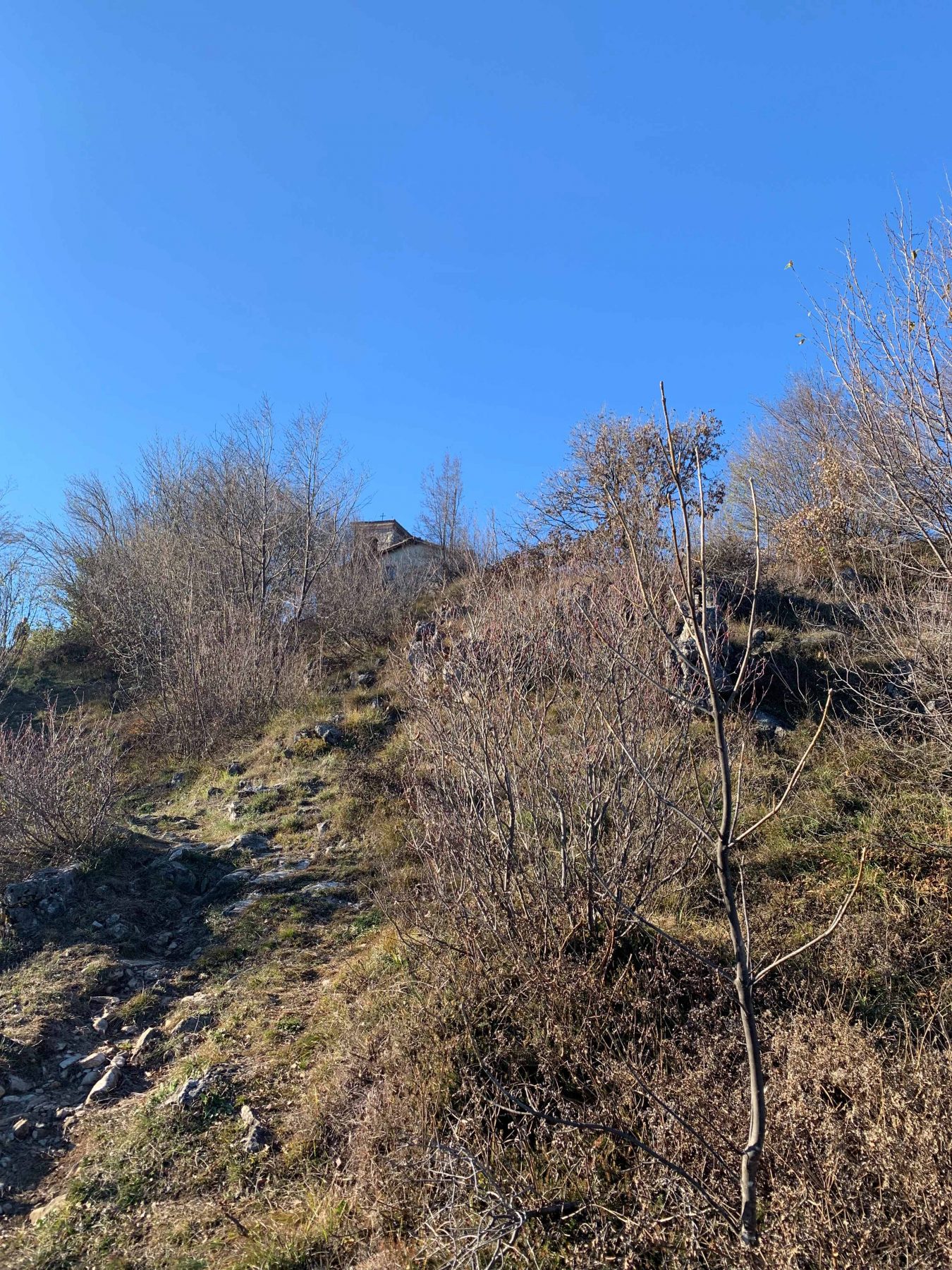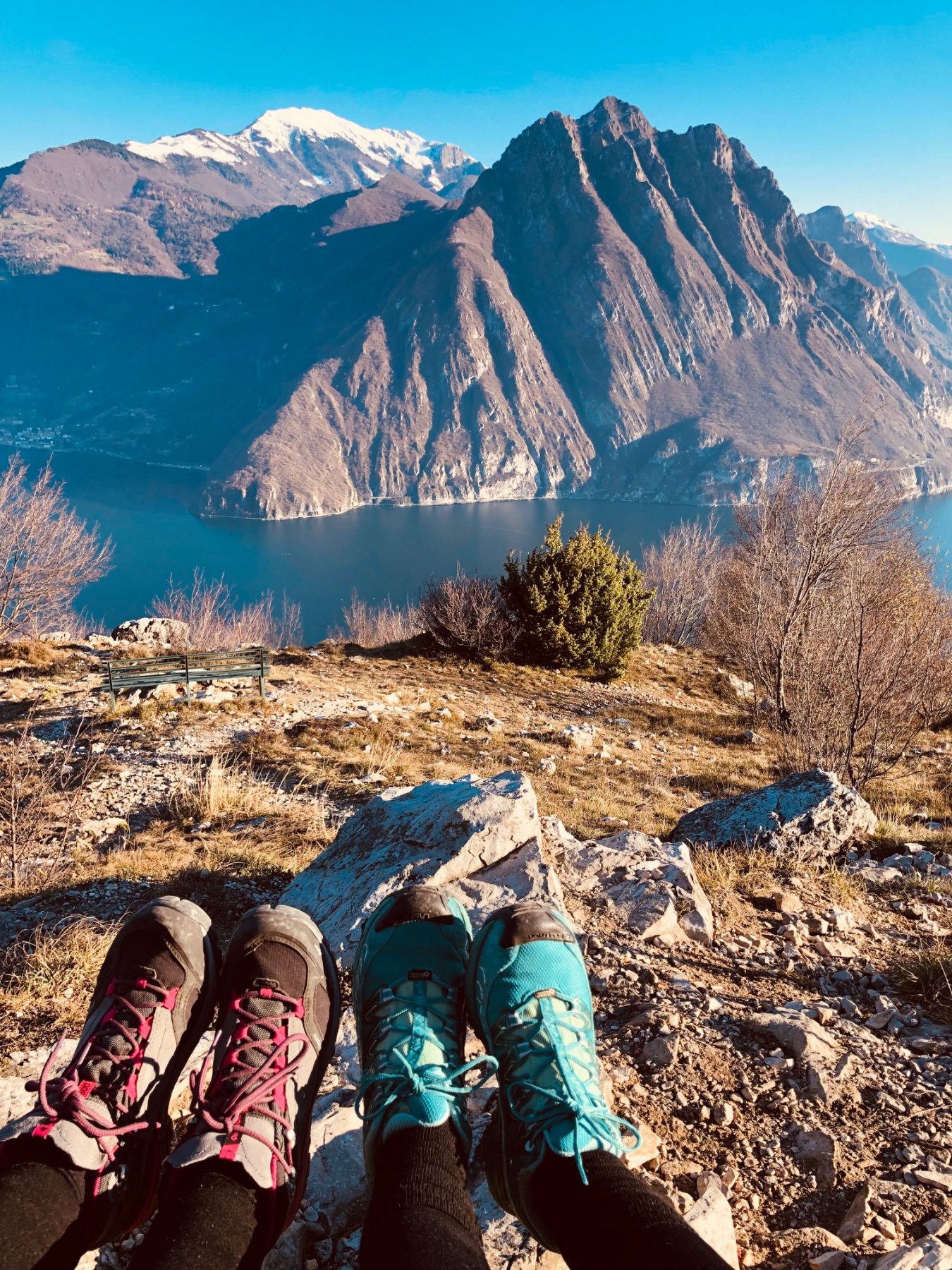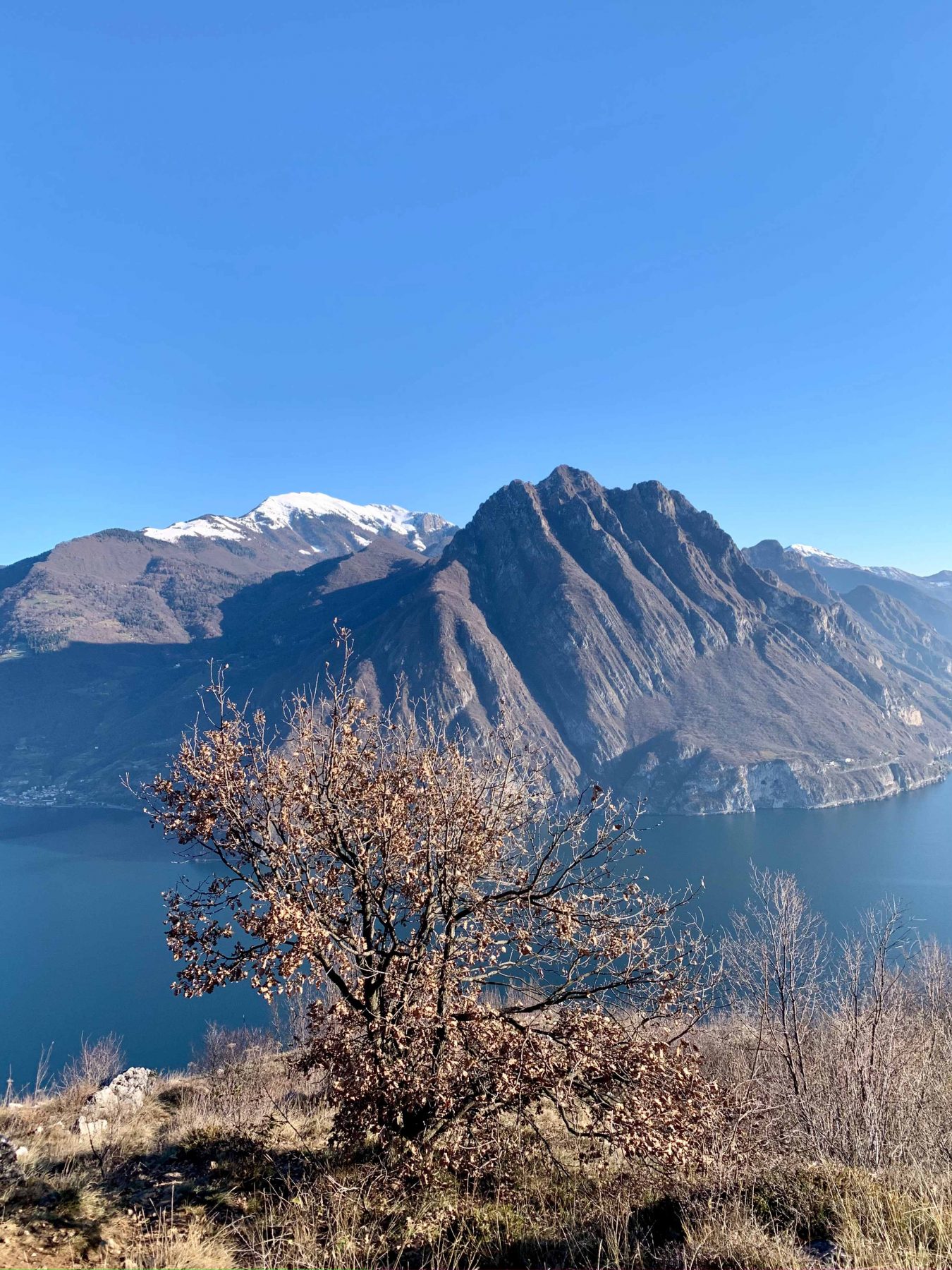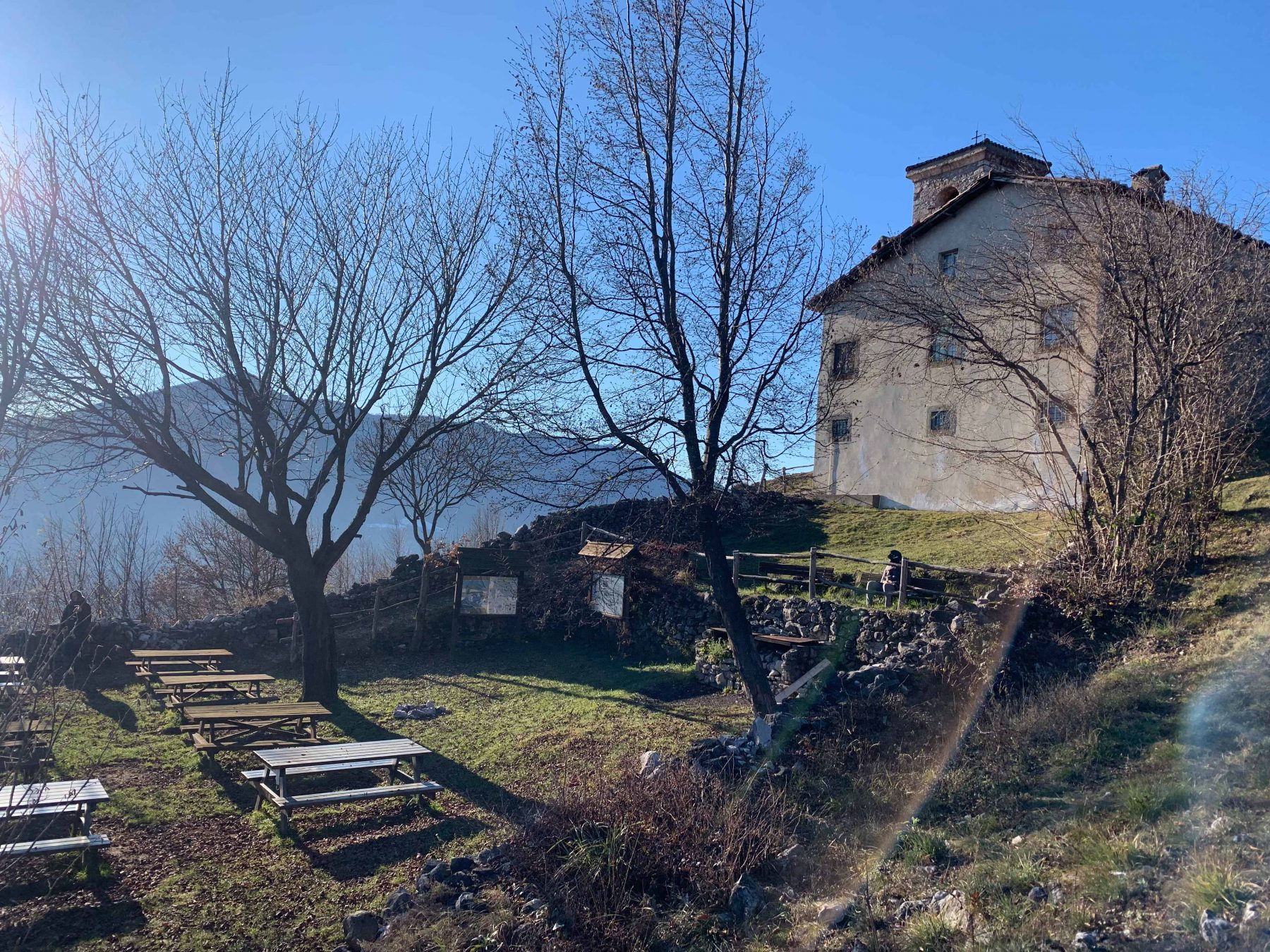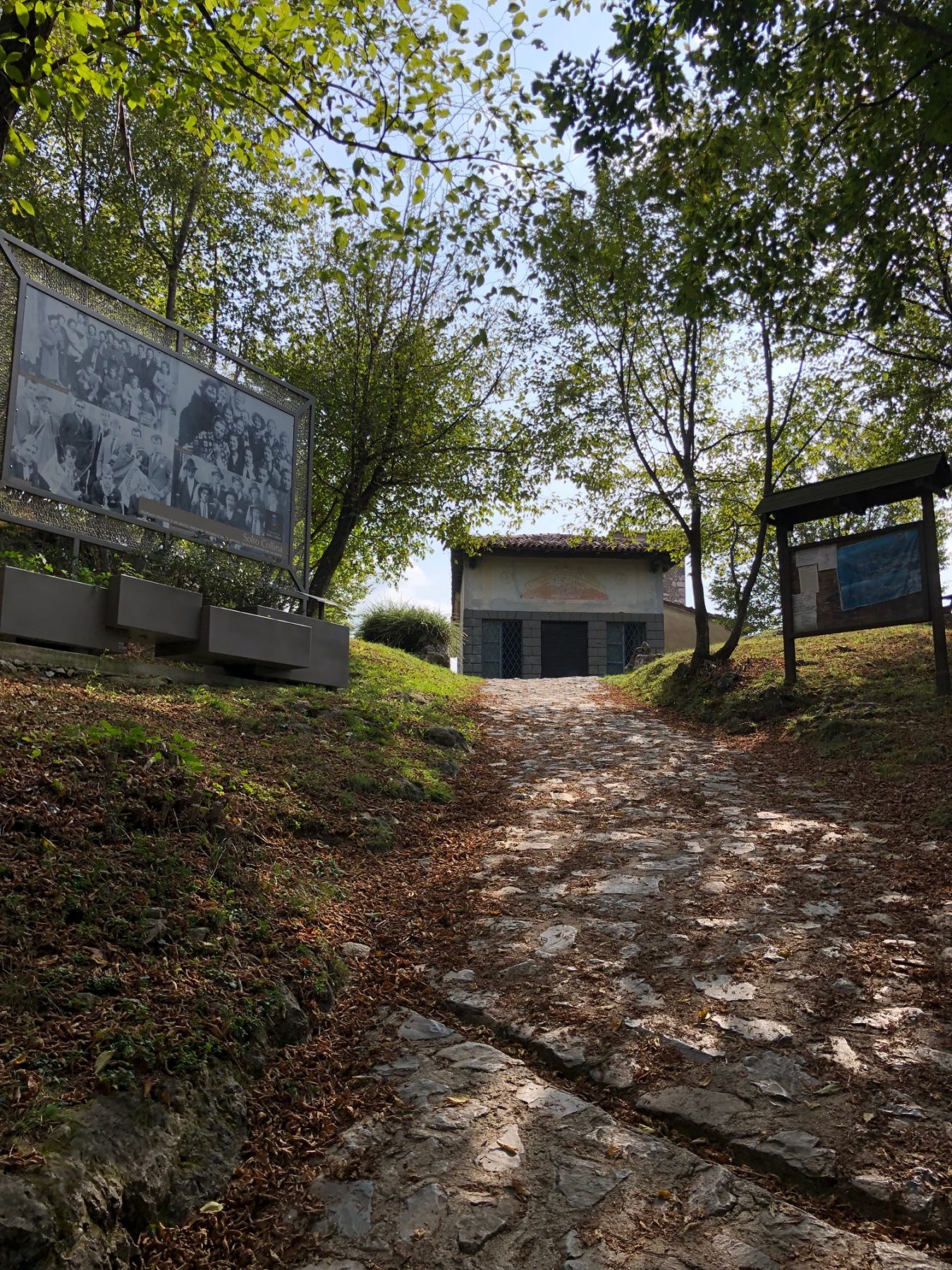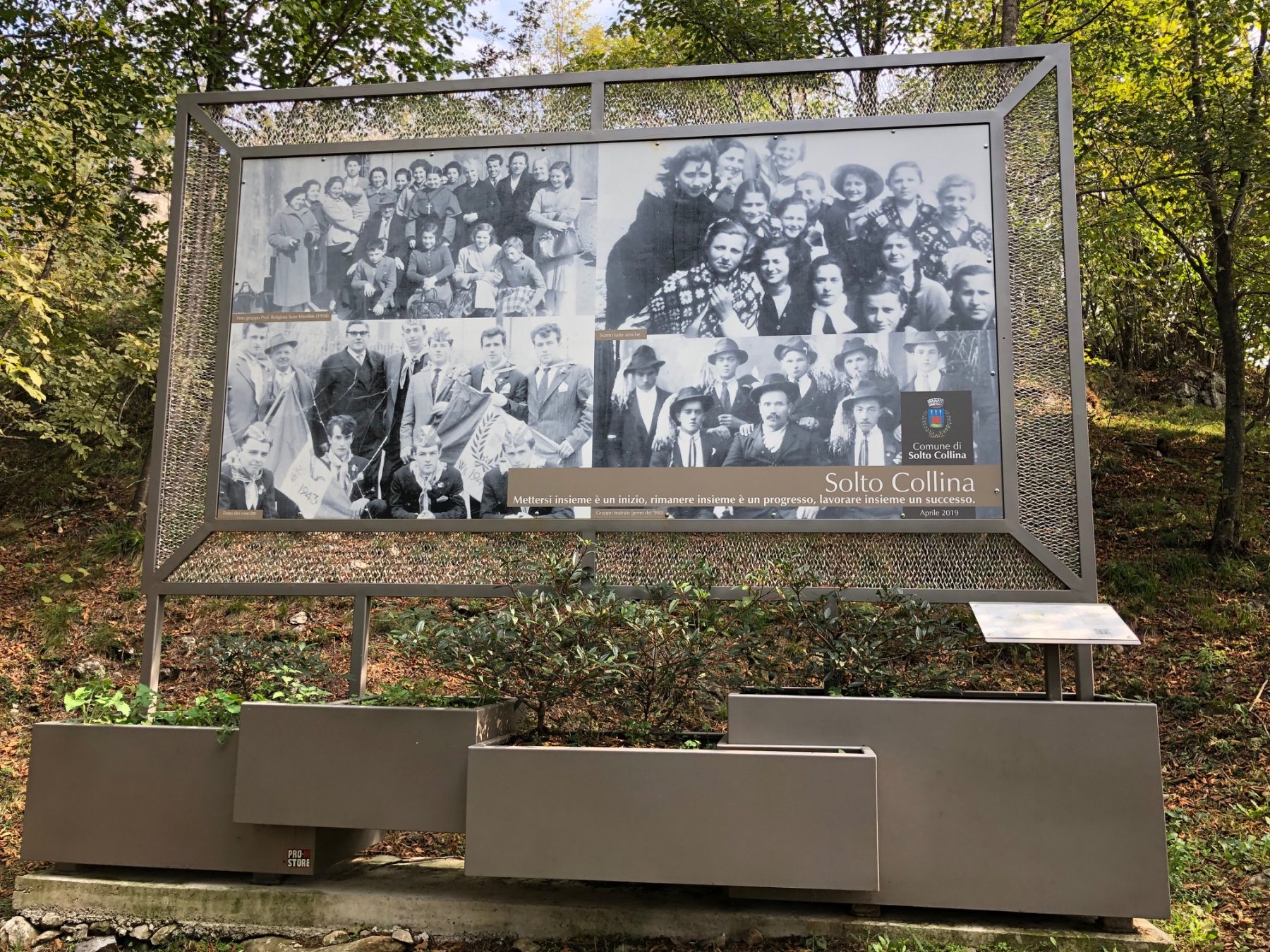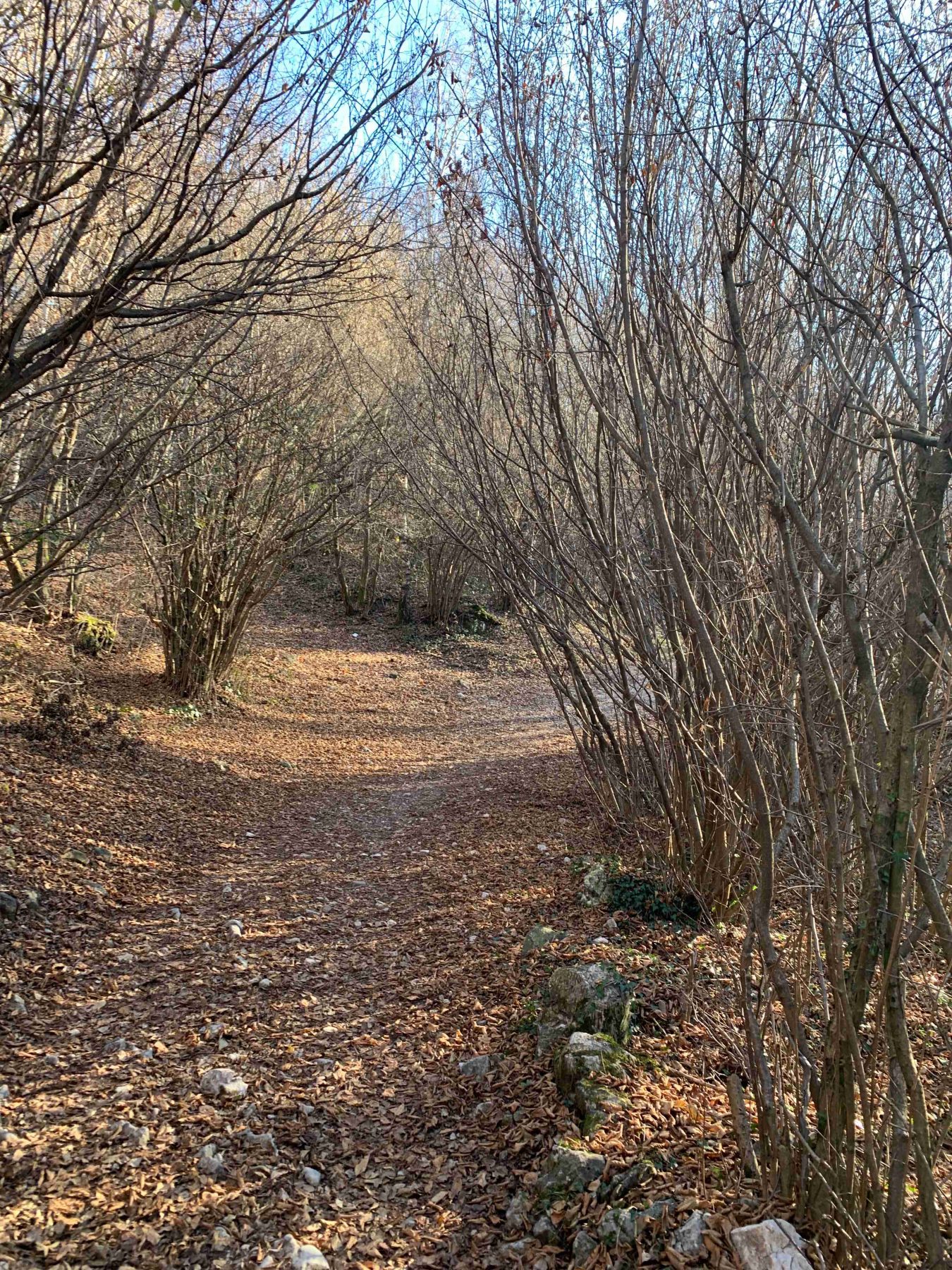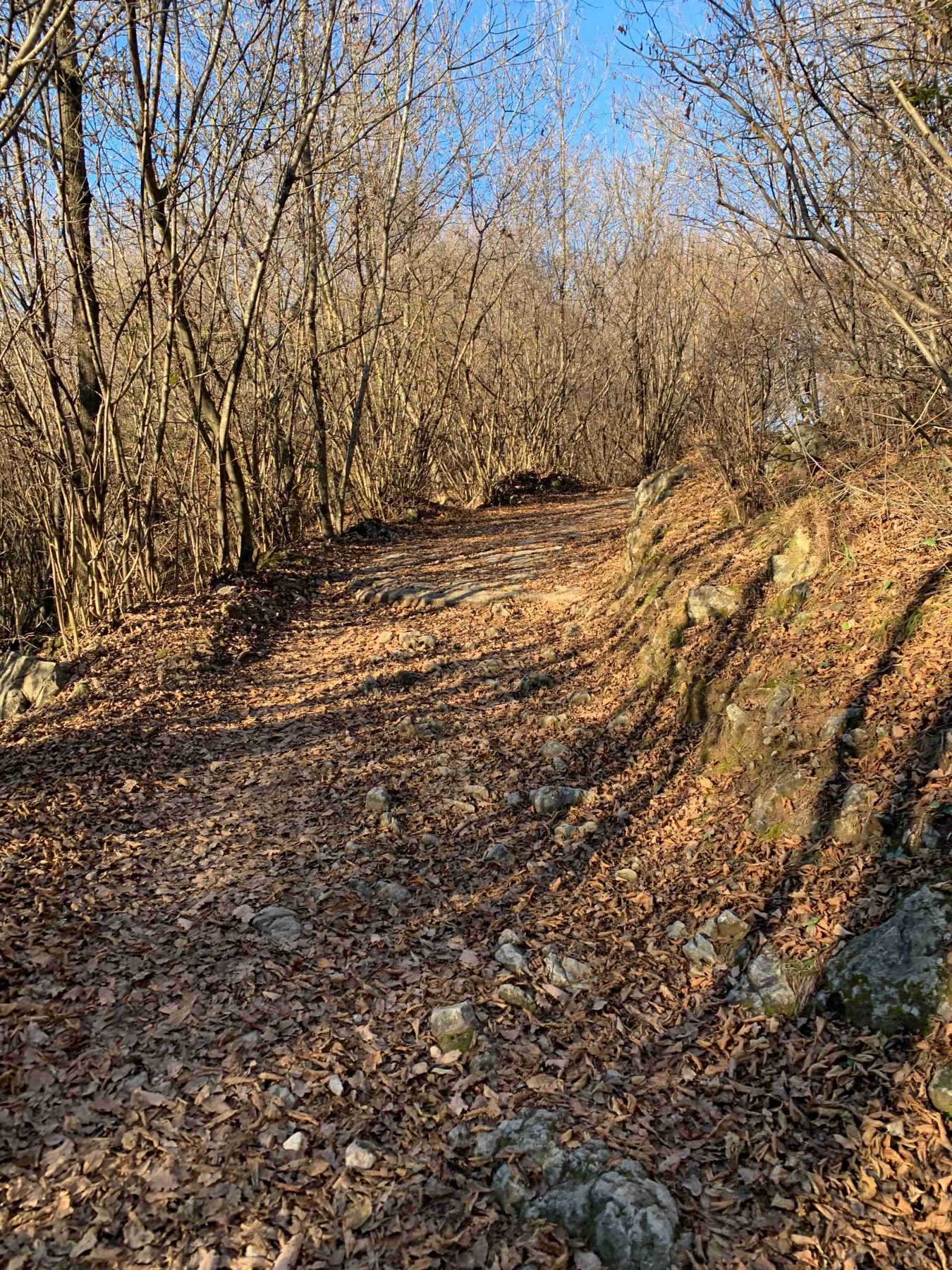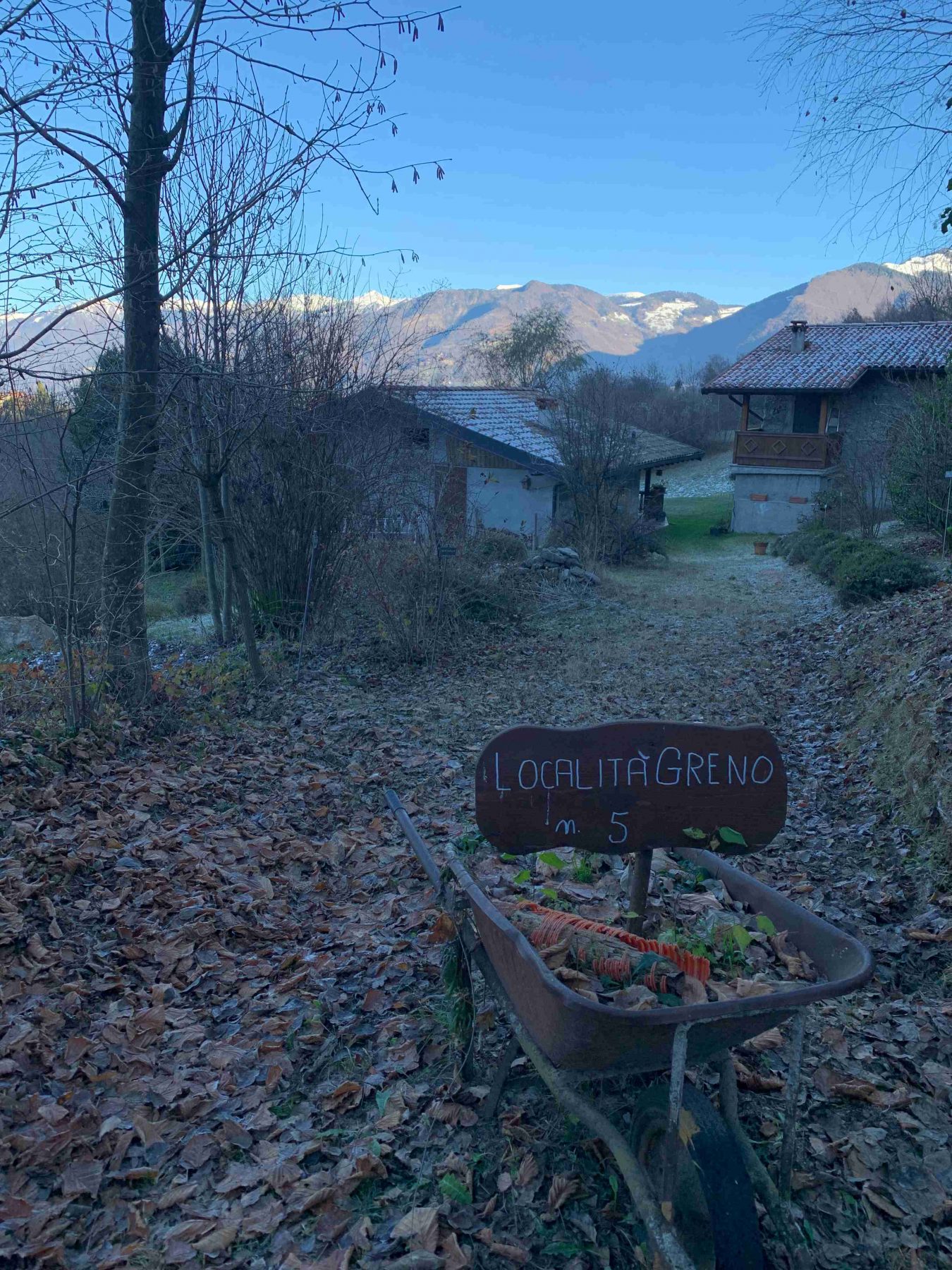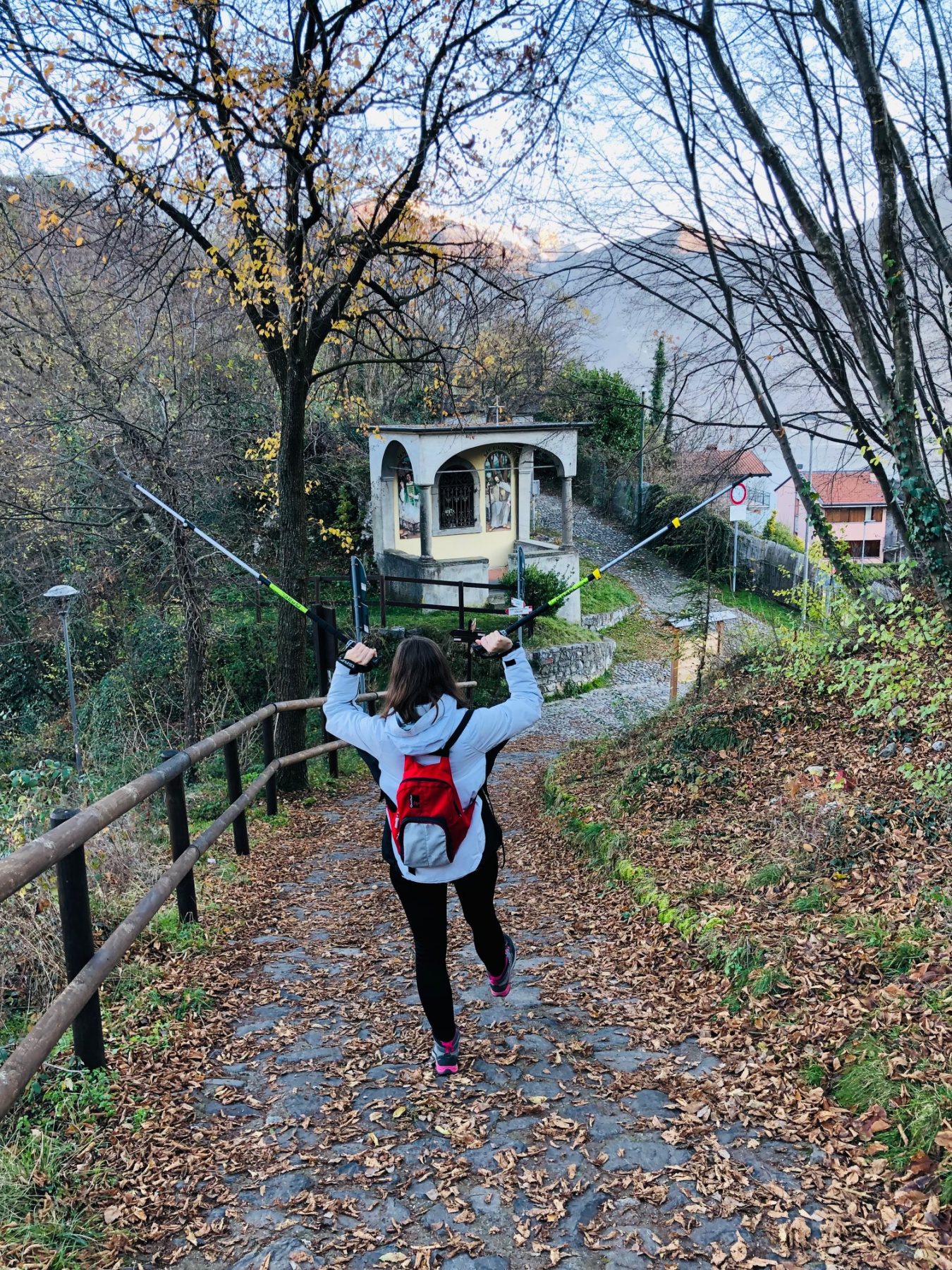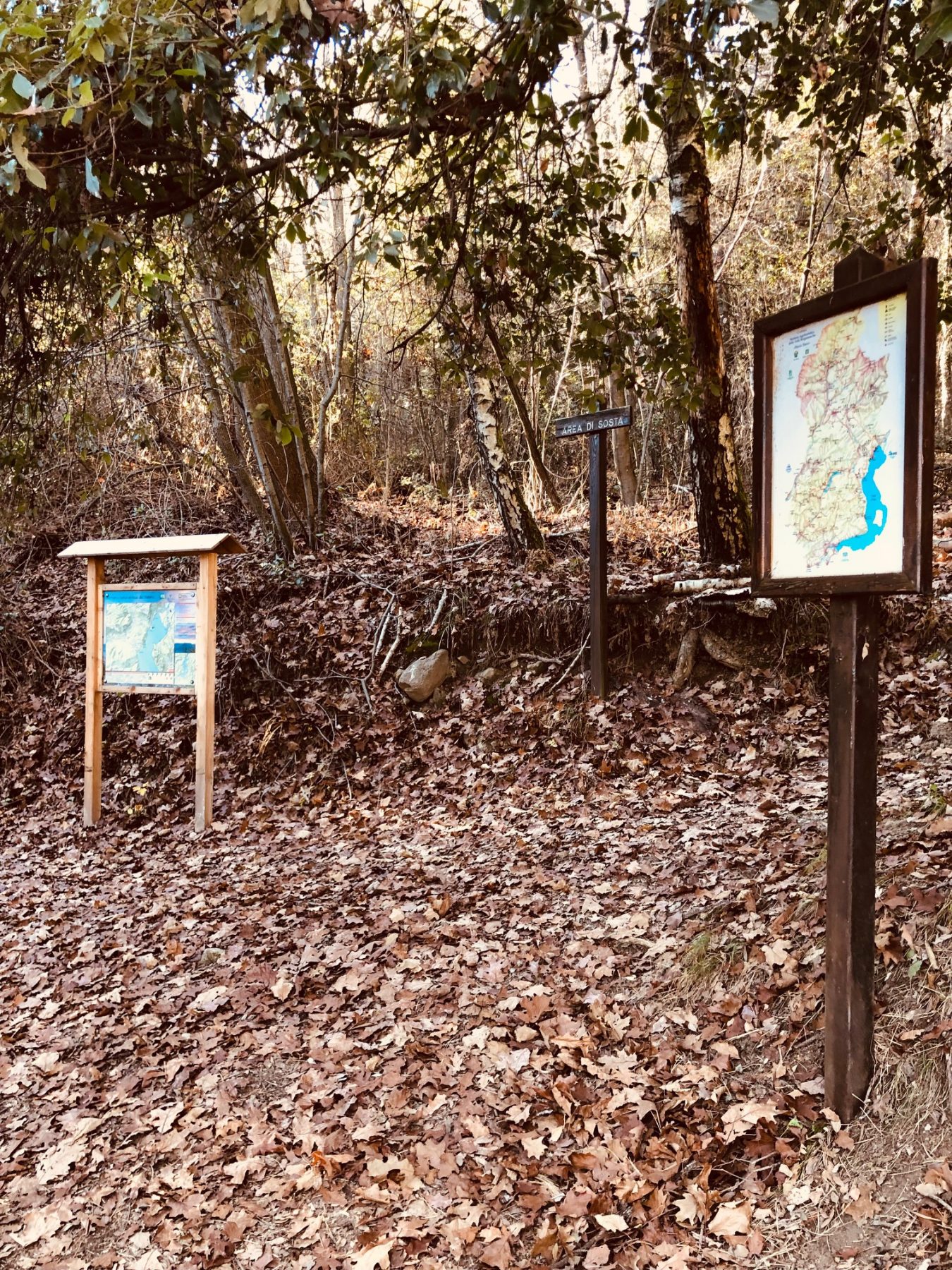 San Defendente: Contemplating the Lake
Recommended itinerary to reach the Church of S. Defendente in Solto Collina, starting from Castro. It is a challenging route, but very scenic thanks to the breathtaking views that can be admired during the walk.
DE – Empfohlene Route, um die Kirche S. Defendente in Solto Collina ab Castro zu erreichen. Es handelt sich von einer anspruchsvollen Route, aber reizvoll, dank der atemberaubenden Aussichten, die man während der Wanderung bewundern kann.
The trail / der Weg
The Cappella del Colet in Castro – dedicated to Saints Lorenzo and Giacomo – is the starting point of the itinerary. Take the mule track on the left, following the sign indicating the "Sentiero Agrituristico del Lago d'Iseo". After about 5 minutes of walking you will reach a crossroads, where you follow the signs for Sarnico. If you are lucky, at the crossroads you can meet some nice donkeys who love to be cuddled. Walking another 10 minutes you will arrive at another intersection, where it is necessary to follow, once again, the signs indicating Sarnico. You soon reach the first rest area: from the tables with benches you can enjoy the first views of the town of Lovere, the Valle Camonica and, during the winter season, of the snow-capped peaks of the Pre-Alps. Continue to the left, starting a path overlooking the lake made up of pleasant ups and downs and wonderful views of Corna Trentapassi and Monte Isola. Towards the end of the panoramic path, follow the indications of the CAI path 565 and then continue keeping to the right. Further on, at other signs for Lovere and Sarnico, keep left instead to continue on path 565, which is indicated on a tree. You arrive at a hunting lodge and go left, thus reaching the second rest area, which offers another enchanting view of the lake and allows you to catch your breath before tackling the rather demanding climb to San Defendente. Right there, in fact, take the path indicated by the handwritten "San Defendente" on the stone wall on the right. Once you reach the church, the view that can be admired from the benches or from the picnic area amply repays the effort made to climb: a unique and privileged perspective to admire Lake Iseo. From the churchyard of the Church of S. Defendente you can go back to Castro. After passing it, take the exit route and descend keeping to the right, following the signs for path 565B, which leads to the starting point.
DE – Die Cappella del Colet in Castro – den Heiligen Lorenzo und Giacomo geweiht – ist der Ausgangspunkt der Route. Man nimmt den Saumpfad auf der linken Seite und folgt der Beschilderung zum "Sentiero Agrituristico del Lago d'Iseo". Nach ca. 5 Gehminuten erreicht man eine Kreuzung, an der man der Beschilderung nach Sarnico folgt. Wenn man Glück hat, kann man an der Kreuzung nette Esel treffen, die es lieben, sich hätscheln zu lassen. Nach weiteren 10 Minuten erreicht man eine weitere Kreuzung, an der man erneut den Schildern nach Sarnico folgt. Schon bald erreicht man den ersten Halteplatz: Von den Tischen mit Bänken genießt man die ersten Ausblicke auf Lovere, das Camonica Tal und – im Winter – auf die schneebedeckten Gipfel der Voralpen. Folgen Man hält sich links , und begeht einen Weg mit Blick auf den See, der ein angenehmes Auf und Ab und eine herrliche Aussicht auf das Corna Trentapassi und Monte Isola bietet. Gegen Ende des Panoramaweges folgt man der Beschilderung des CAI-Weges 565 und hält sich dann weiter rechts. Weiter, bei anderen Schildern nach Lovere und Sarnico, hält  man sich stattdessen links, um auf dem Weg 565 fortzufahren, der an einem Baum angezeigt wird. Man erreicht ein Jagdhaus und geht nach links zum zweiten Halteplatz, der einen weiteren bezaubernden Blick auf den See bietet und zum Verschnaufen einlädt, bevor man den recht anspruchsvollen Anstieg nach San Defendente in Angriff nimmt. Man nimmt genau dort den Weg, der von der handgeschriebenen "San Defendente" an der Steinmauer rechts angegeben ist. Bei der Kirche angekommen, entschädigt die Aussicht, die man von den Bänken oder vom Picknickplatz aus bewundern kann, die Anstrengung des Aufstiegs: eine einzigartige und privilegierte Perspektive, um den Iseosee zu bewundern. Vom Kirchhof  kehrt man nach Castro zurück. Nachdem man ihn passiert hat, geht man rechts abwärts, indem man den Schildern zum Weg 565B folgt, der zum Ausgangspunkt führt.
How to arrive and where to park / Anreise und Parkplätze
From Bergamo: it is necessary to follow the SS 42 up to Castro.
From Brescia: follow the SP 510 to the Bergamo / Costa Volpino / Lovere junction and then the SS 42 to Castro.
200 meters after Castro's pier, turn right into Via Rocca and go up until you reach one of the free parking lots. The starting point is at the end of Via Coletto.
Free parking spaces in Via Rocca or in Via Strada Vecchia a Castro.
DE – Von Bergamo: Man muss der SS 42 bis Castro folgen.
Von Brescia: Man folgt der SP 510 bis zur Ausfahrt Bergamo / Costa Volpino / Lovere und dann der SS 42 bis Castro.
200 Meter nach dem Hafen von Castro biegt man rechts in die Via Rocca ein und fährt hoch, bis man einen der kostenlosen Parkplätze erreicht. Der Ausgangspunkt ist am Ende der Via Coletto.
Kostenlose Parkplätze in Via Rocca oder in Via Strada Vecchia a Castro.
Useful info / nützliche Info
If you arrive at the second rest area (at the signs for S. Defendente on the stone wall) and you don't feel like tackling the climb, it is advisable to return to Castro retracing your steps through the panoramic path and then the "Sentiero Agrituristico del Lago d'Iseo", this time following the signs for Lovere.
DE – Wenn man den zweiten Halteplatz erreicht (bei der Beschilderung nach S. Defendente an der Steinmauer) und keine Lust hat, den Aufstieg in Angriff zu nehmen, ist es empfehlenswert, nach Castro zurückzukehren und seine Schritte durch den Panoramaweg und den "Sentiero Agrituristico del Lago d'Iseo" zurückzuverfolgen, diesmal den Schildern nach Lovere folgend.
Book now:
Trust the experience of: