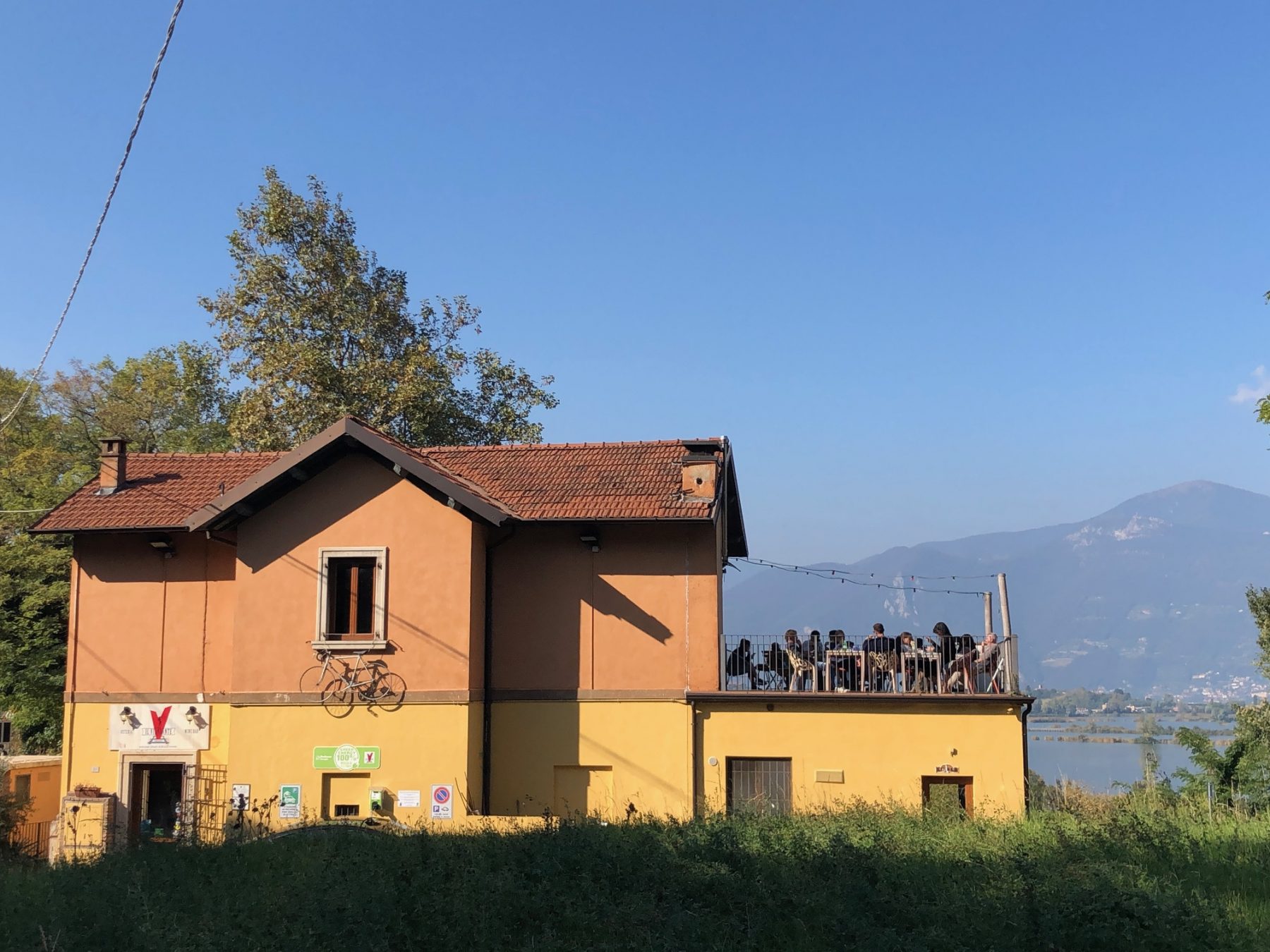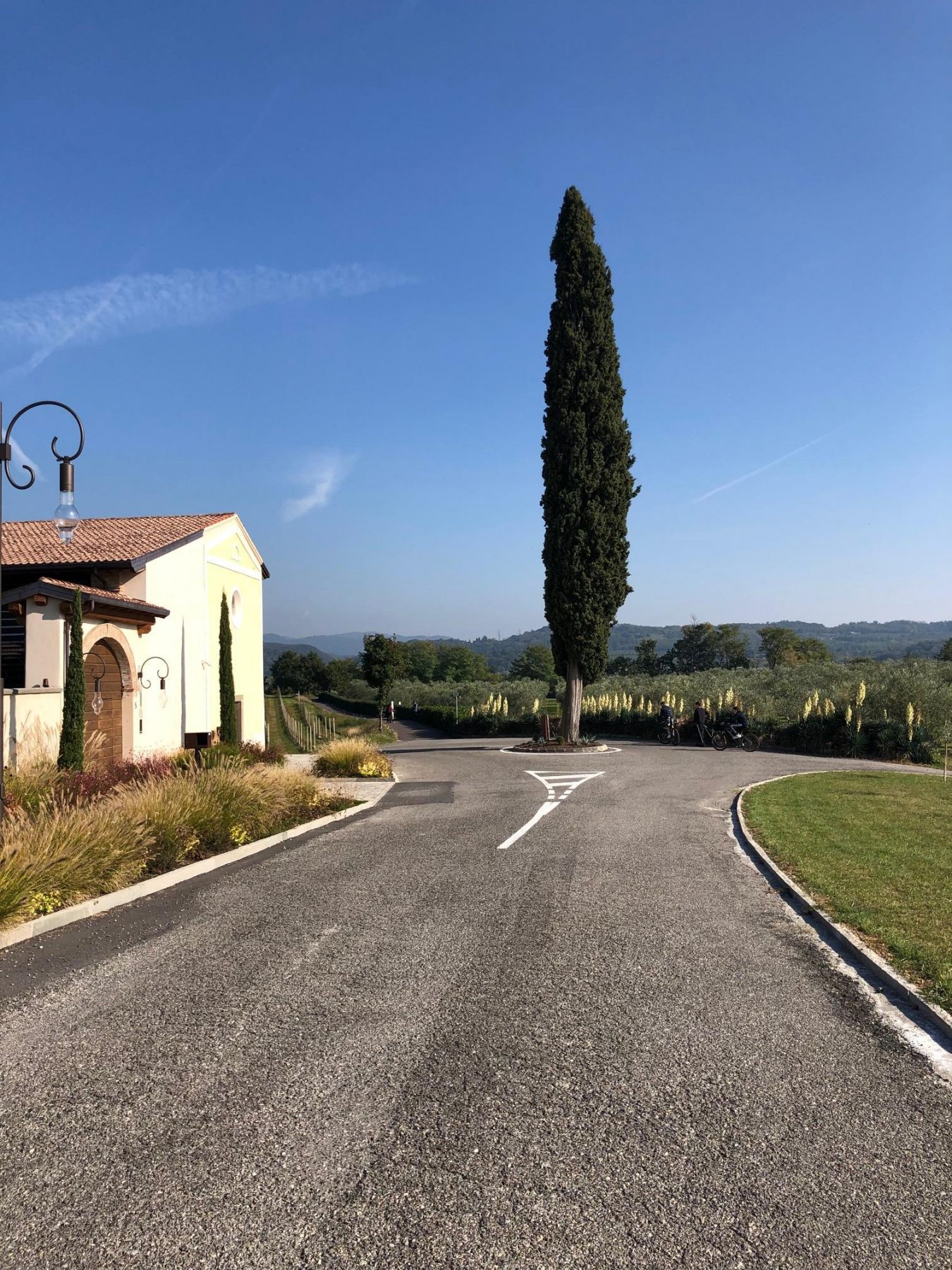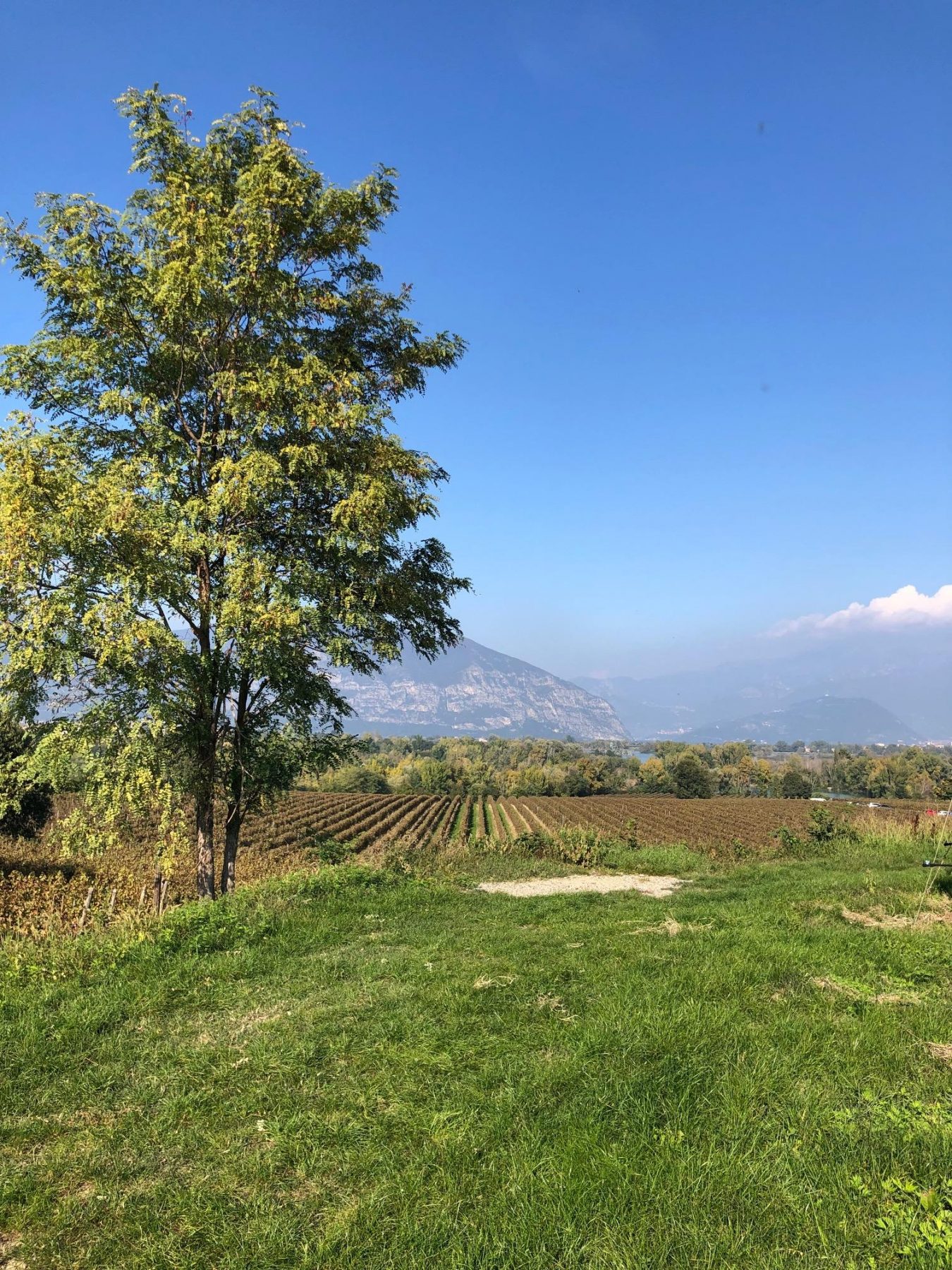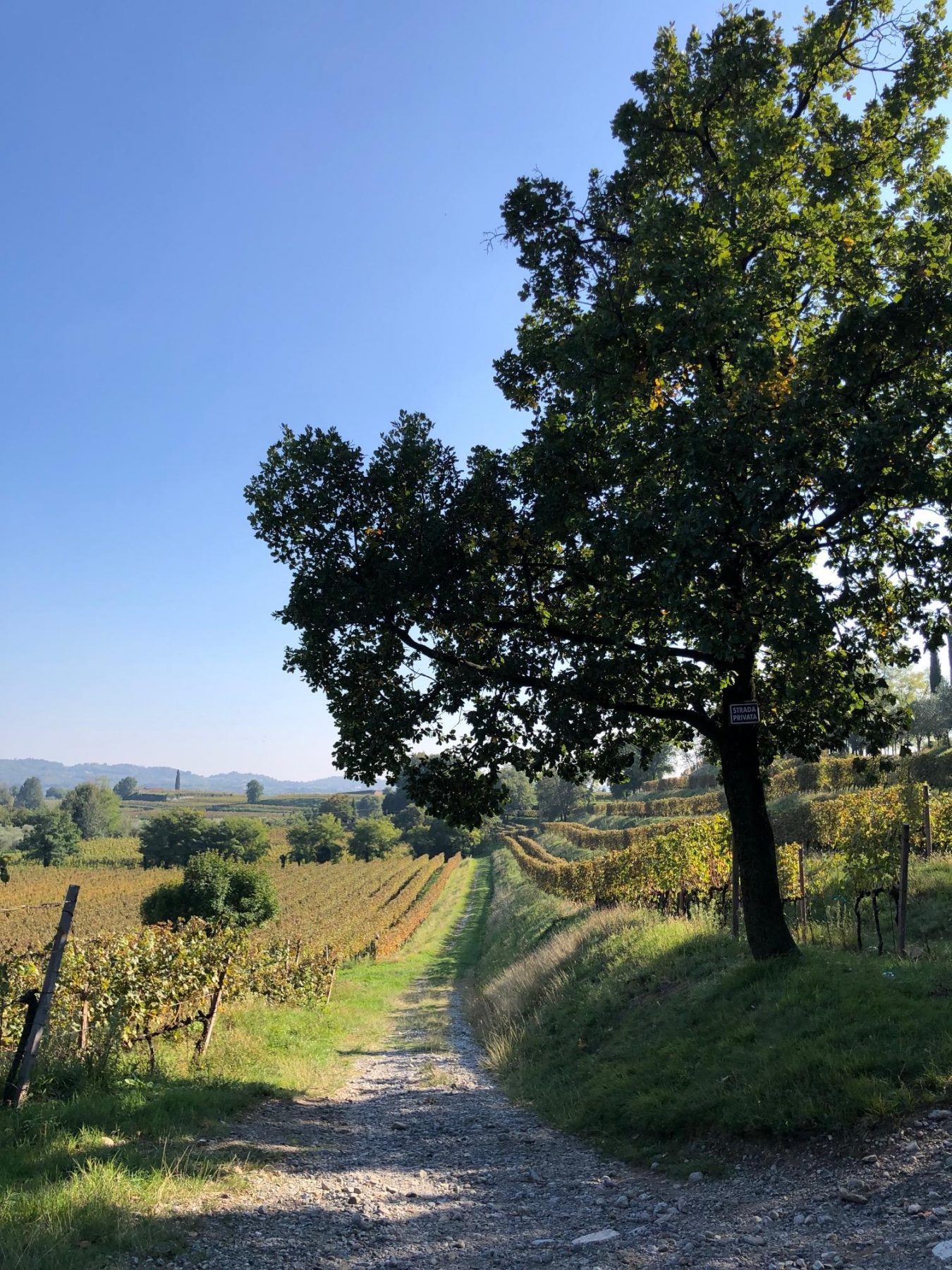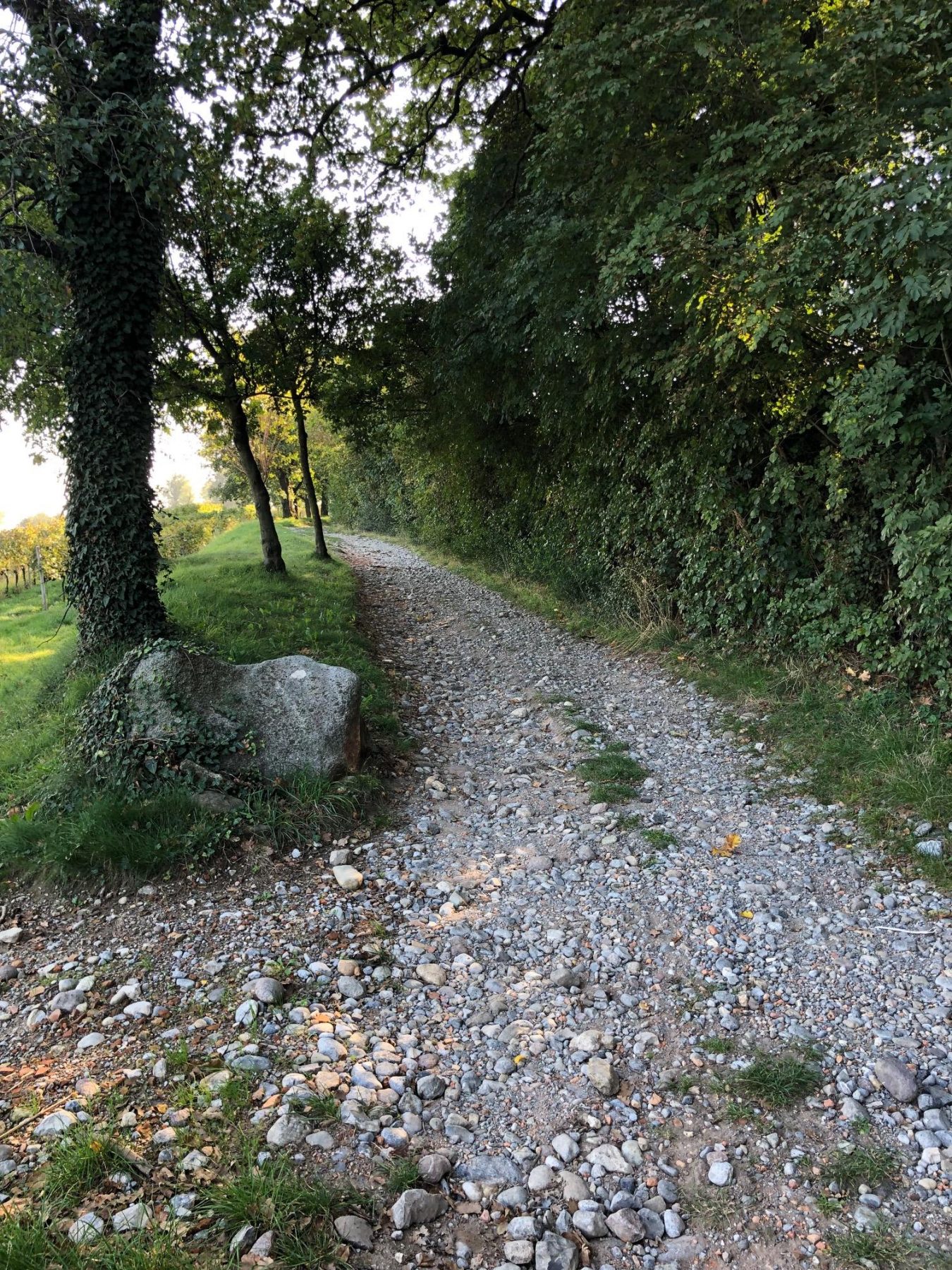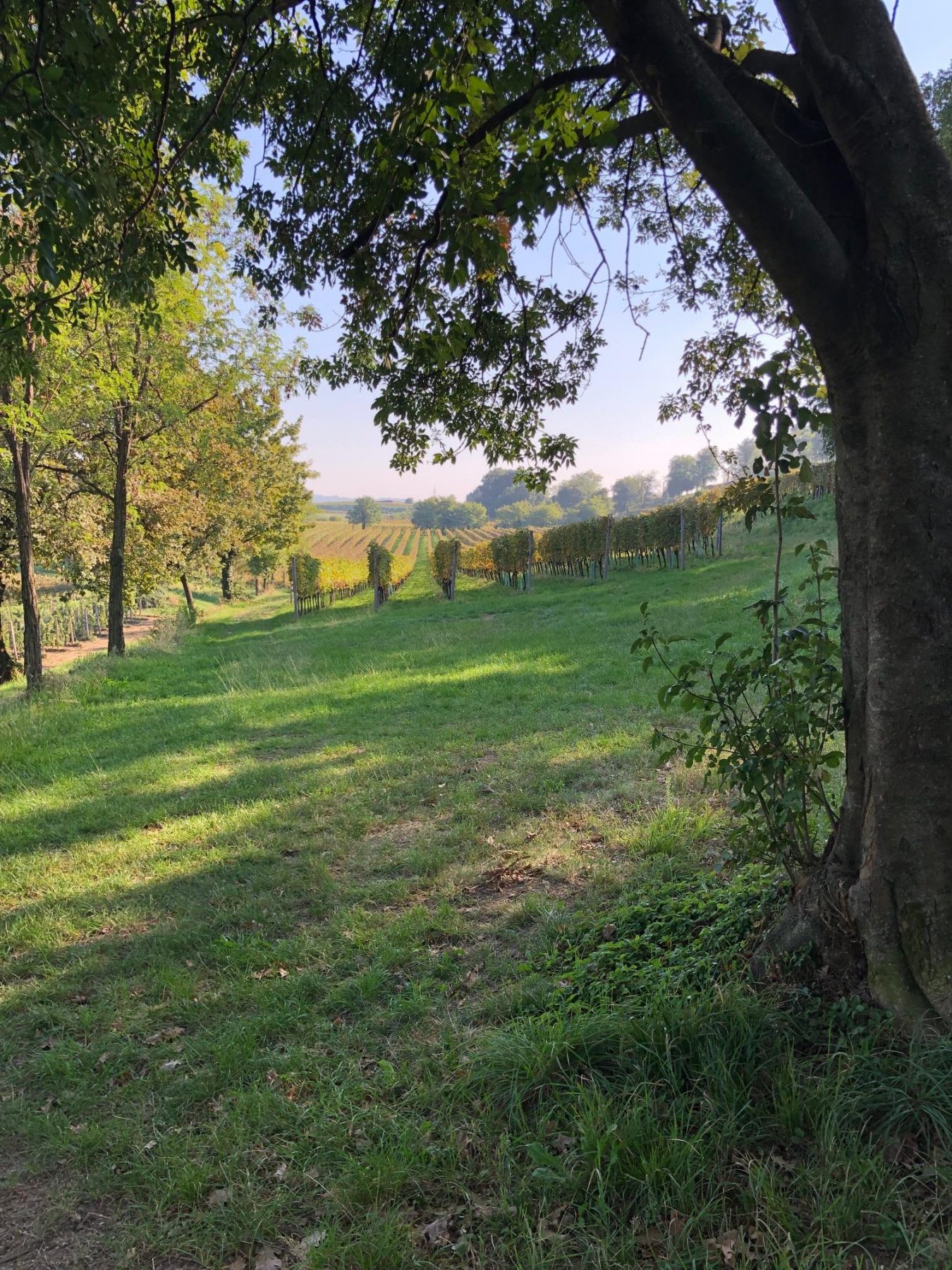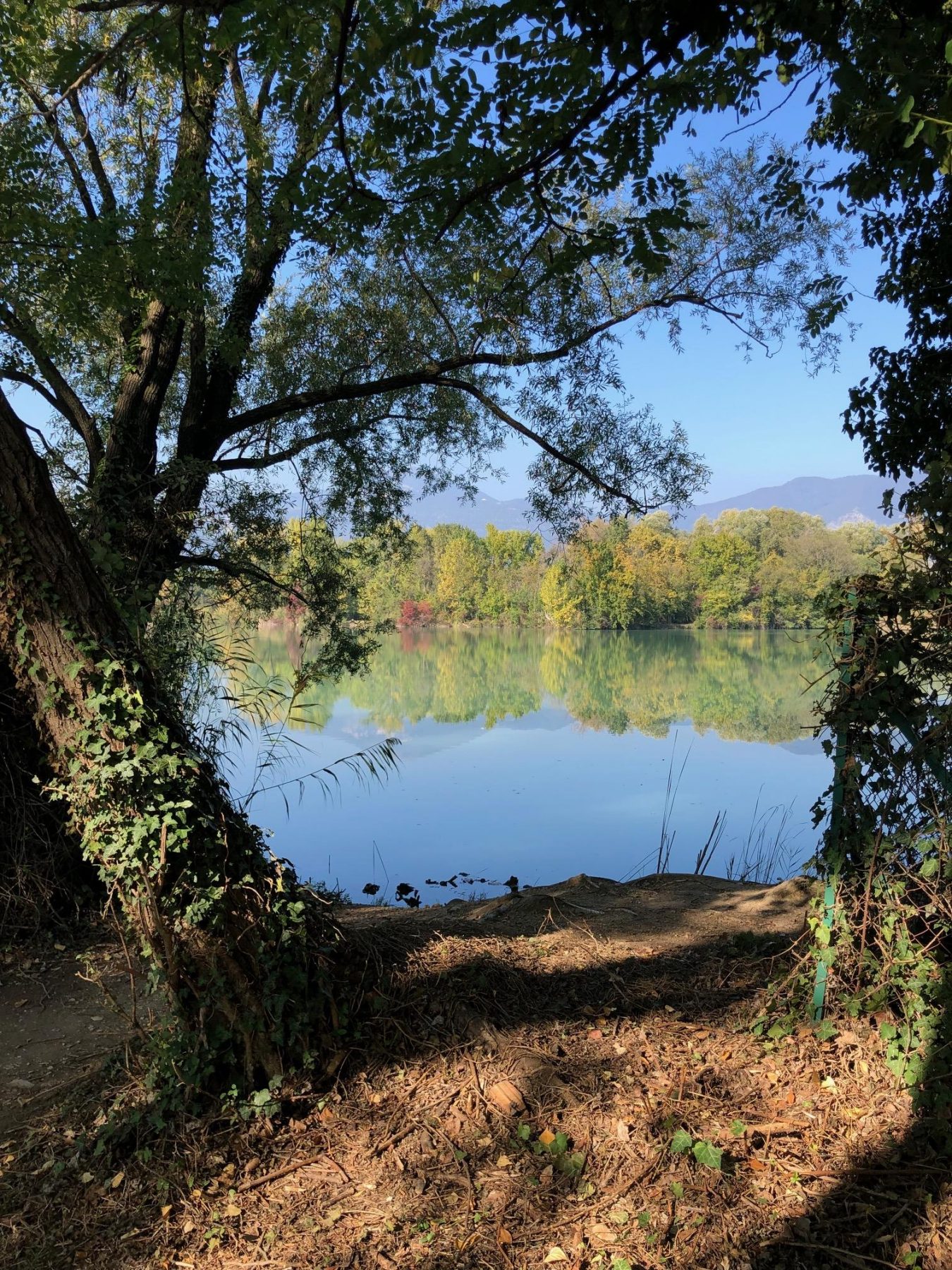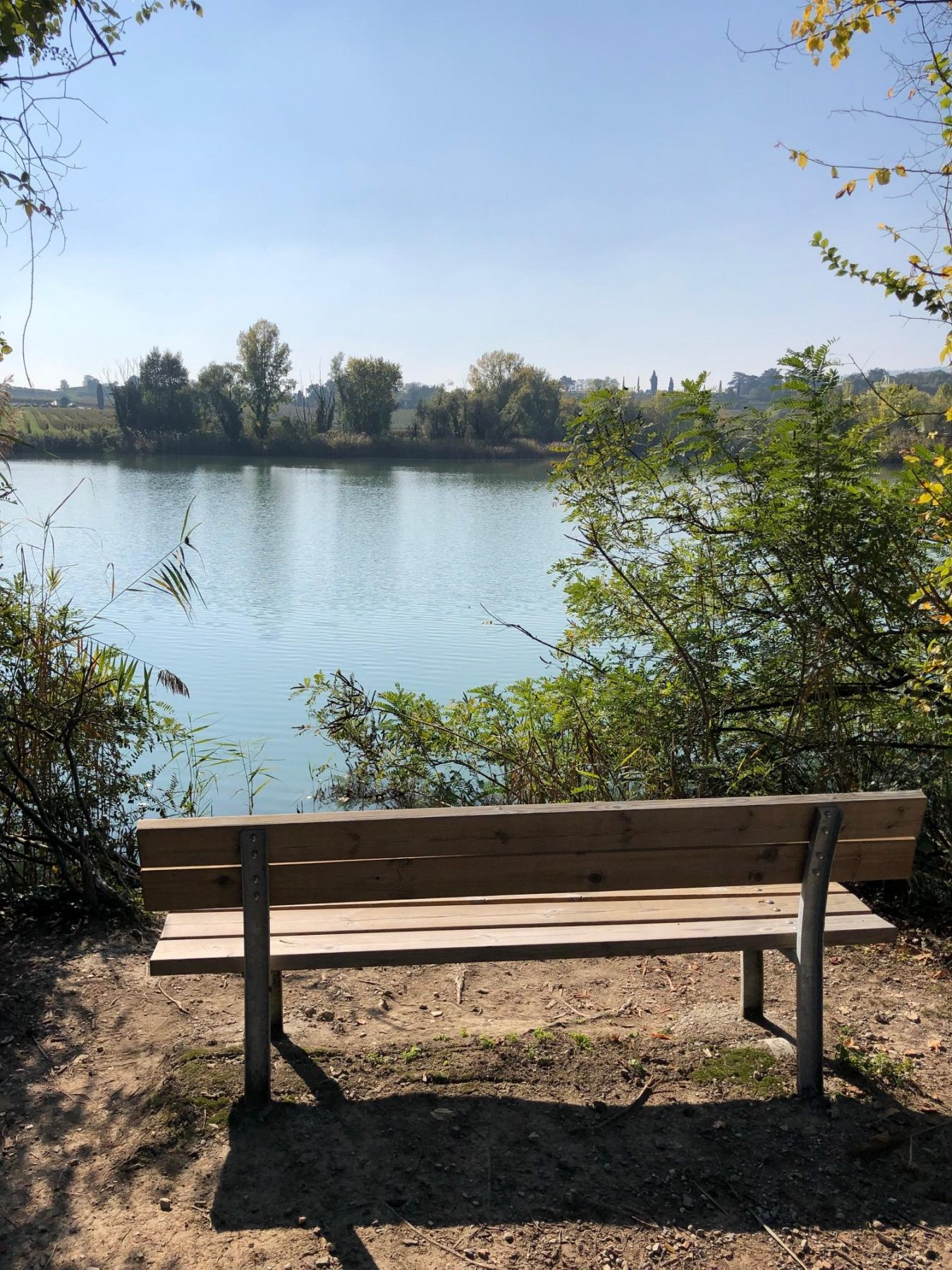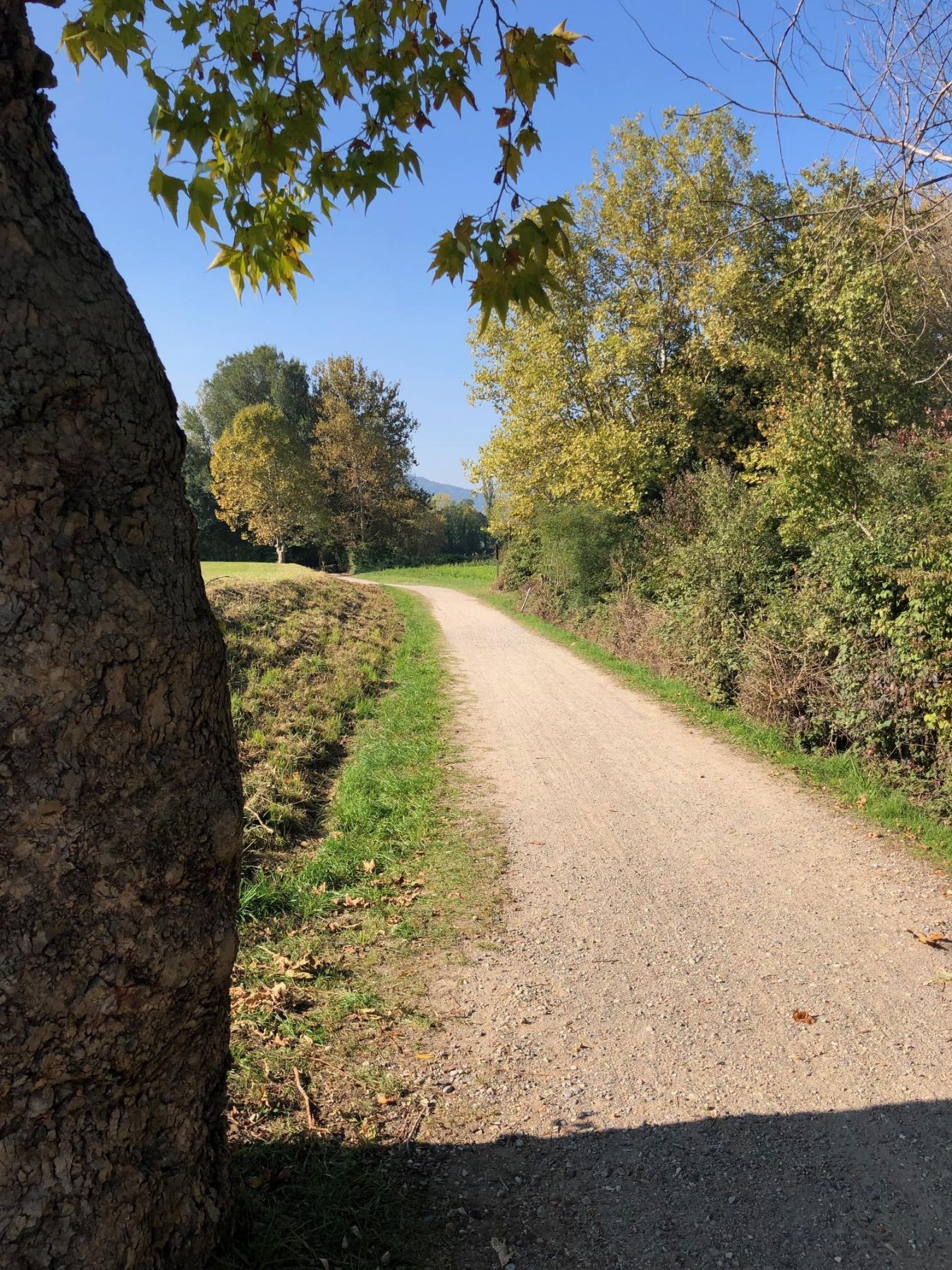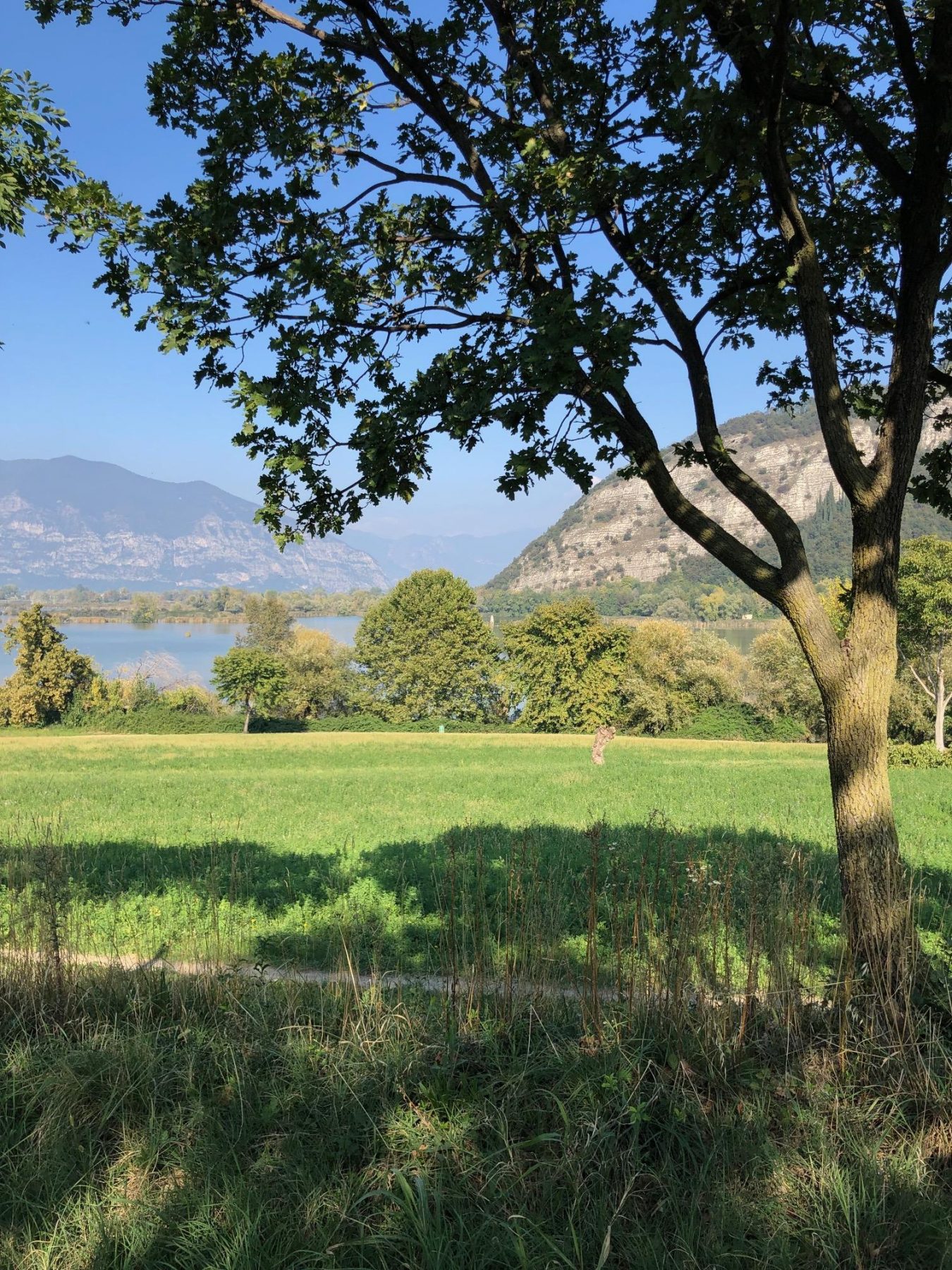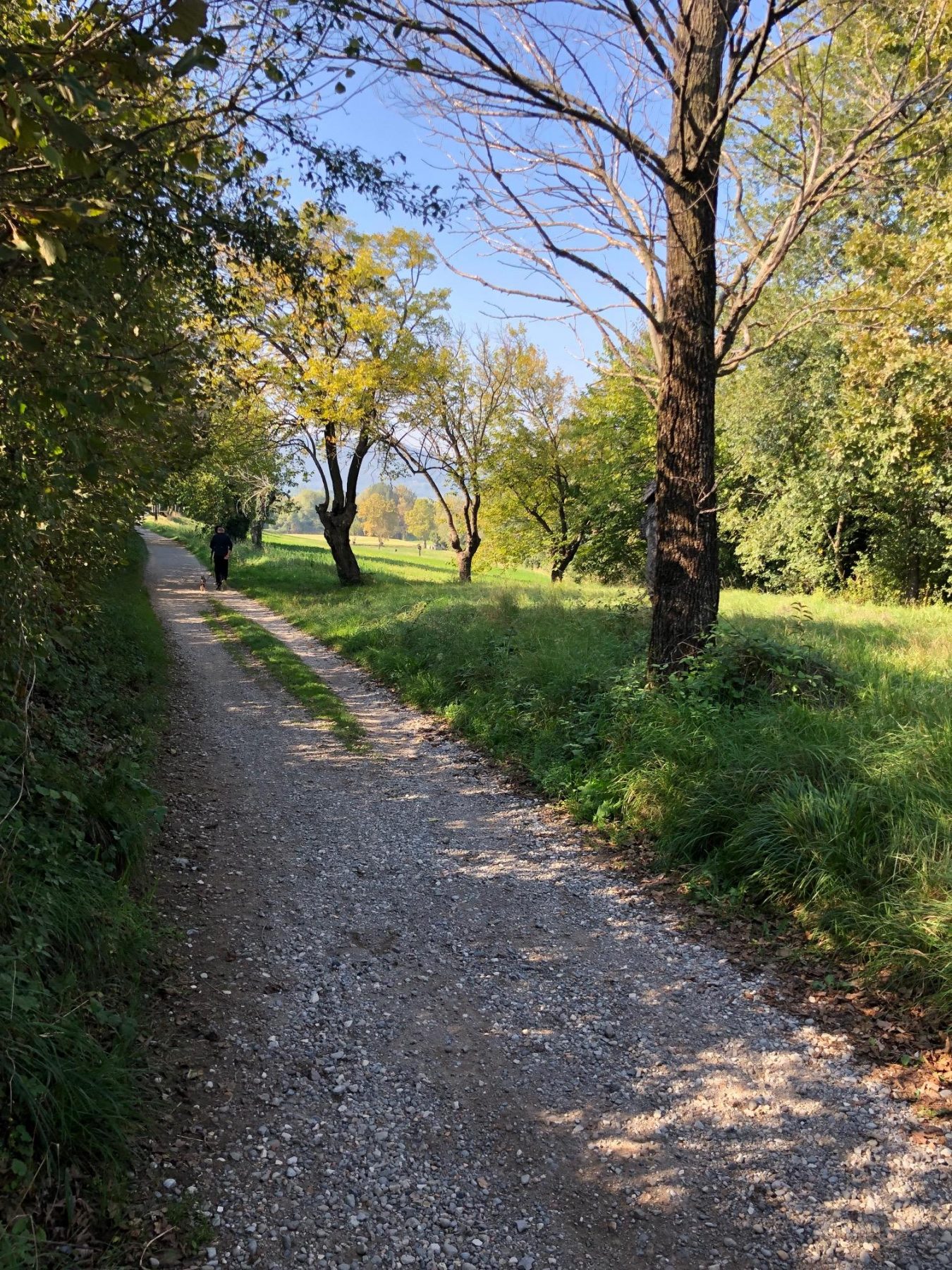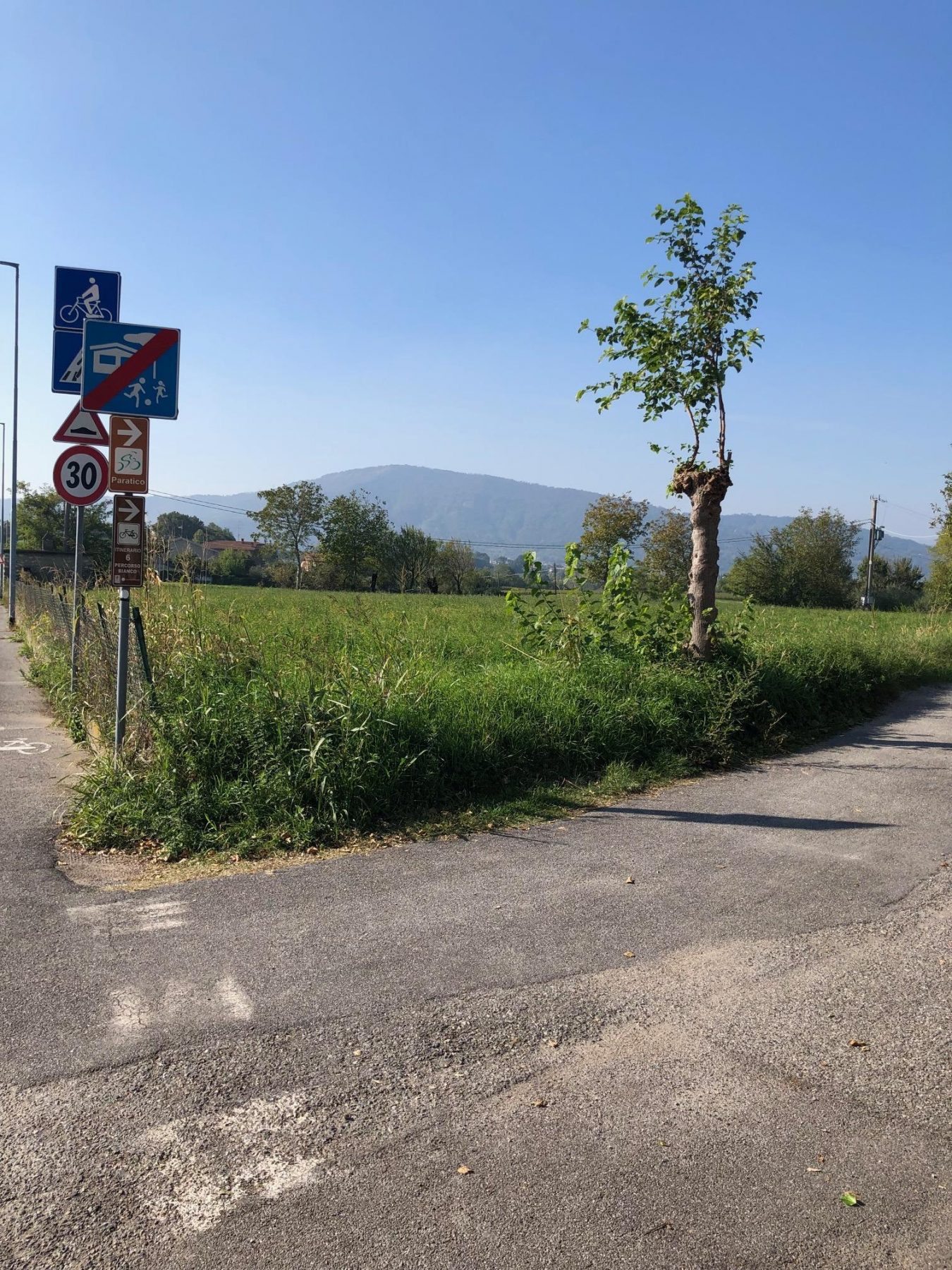 Stroll in Franciacorta among peatland, vineyards and wineries
Short and easy walk suitable for everyone, especially those traveling by train, to reach the Bersi Serlini and Barone Pizzini wineries.
DE – Kurzer und einfacher Spaziergang, der für alle geeignet ist, insbesondere für diejenigen, die mit dem Zug reisen, um die Weingüter Bersi Serlini und Barone Pizzini zu erreichen.
The trail / der Weg
The starting point of the itinerary is the Provaglio-Timoline railway station. Once off the train, cross the tracks towards Timoline and, after about thirty meters, turn right onto the "Brescia-Paratico" cycle path. After a hundred meters you will enter the Torbiere Natural Reserve , which you follow along the south side until you reach an entrance  located in Corte Franca. After the latter, continue walking by turning left and keeping to the right until the end of the dirt road. At that point, at an old farmhouse, continue to the left along a slightly uphill path until you see a large stone on the left side of the road. On the left, the vineyards and the Bersi Serlini winery appear, which can be reached in a few minutes by walking between the rows. Continuing, instead, on the hill, until the end of the olive grove on the right, and walking around the vineyard on the left, you reach a passage in the boundary wall, cross the paved road and turn right into the mule track that in a few minutes leads to the Barone Pizzini winery. On the way back, you pass the cellar and take, beyond the cypress tree, the road first paved and then in grass among cultivated fields, which takes you back in a loop to the starting point.
DE – Ausgangspunkt der Route ist der Bahnhof Provaglio-Timoline. Nach dem Aussteigen überquert man die Gleise in Richtung Timoline und biegt nach etwa dreißig Metern rechts auf den Radweg "Brescia-Paratico" ab. Nach 100 Metern betritt man das Naturschutzgebiet Torbiere del Sebino, dem man entlang der Südseite folgt, bis man den Eingang von Corte Franca erreicht. Nach letzterem geht man weiter, indem man nach links abbiegt und sich rechts bis zum Ende der Schotterstraße hält. An dieser Stelle, bei einem alten Bauernhaus, geht man links auf einem leicht ansteigenden Weg weiter, bis man auf der linken Straßenseite auf einen großen Stein trifft. Auf der linken Seite erscheinen die Weinberge und das Weingut Bersi Serlini, das in wenigen Minuten zu Fuß zwischen den Reihen erreicht werden kann. Weiter auf dem Hügel bis zum Ende des Olivenhains rechts und links um den Weinberg herum, erreicht man eine Passage in der Grenzmauer, überquert die asphaltierte Straße und biegt rechts in den Saumpfad ein, der in ein paar Minuten zum Weingut Barone Pizzini führt. Auf dem Rückweg passiert man den Keller und nimmt hinter der Zypresse die zuerst asphaltierte und dann grasbewachsene Straße zwischen kultivierten Feldern, die in einer Schleife zum Ausgangspunkt zurückführt.
How to arrive and where to park / Anreise und Parkplätze
By train: Brescia-Iseo-Edolo line. Provaglio-Timoline station.
DE – Mit dem Zug: Linie Brescia-Iseo-Edolo. Bahnhof Provaglio-Timoline.
Useful info / nützliche Info
A stop on the terrace of the bar of the Provaglio-Timoline station is highly recommended: for a moment of relaxation with a view of the reserve, particularly suggestive at sunset.
For tours in the cellars, reservations are required.
DE – Eine Pause auf der Terrasse des Cafés vom Bahnhof Provaglio-Timoline ist zu empfehlen; mit Blick auf das Naturschutzgebiet, das bei Sonnenuntergang besonders eindrucksvoll ist.
Für Besuche in den Weinkellern sind Reservierungen erforderlich.
Book now:
Trust the experience of: