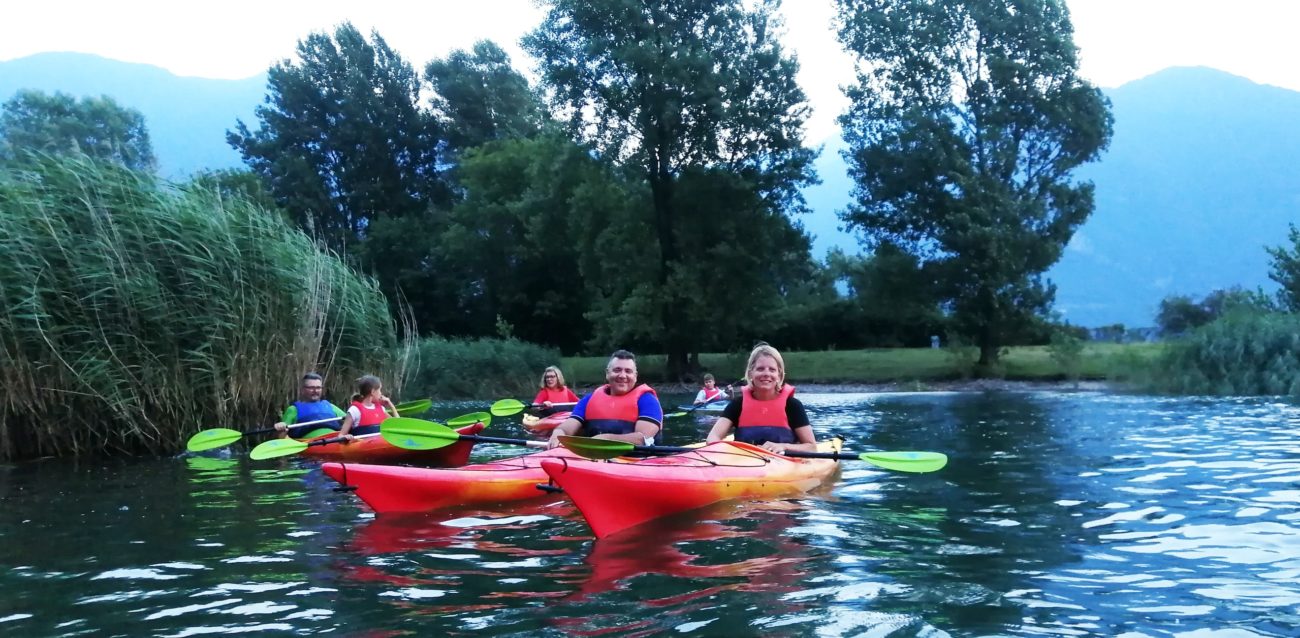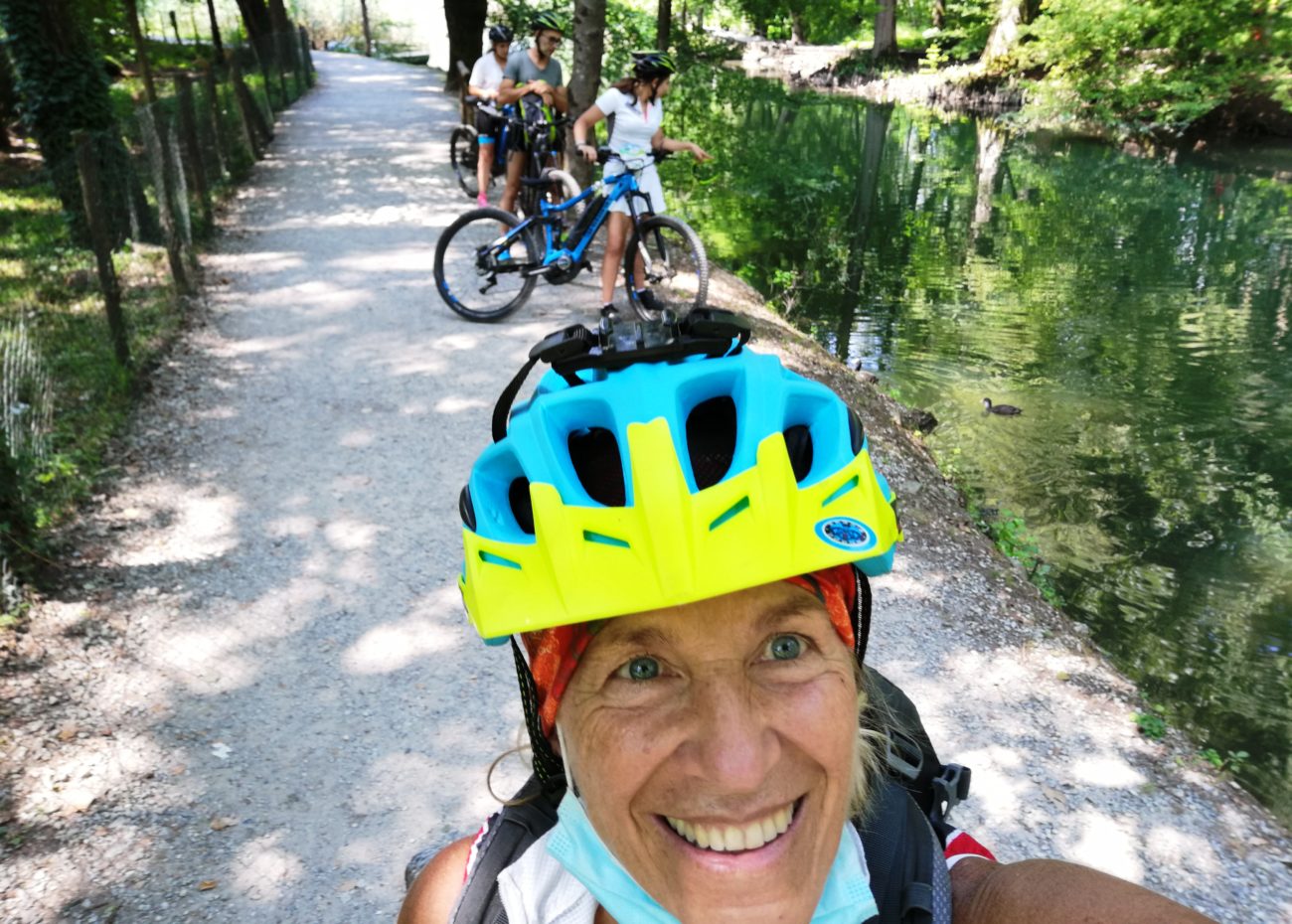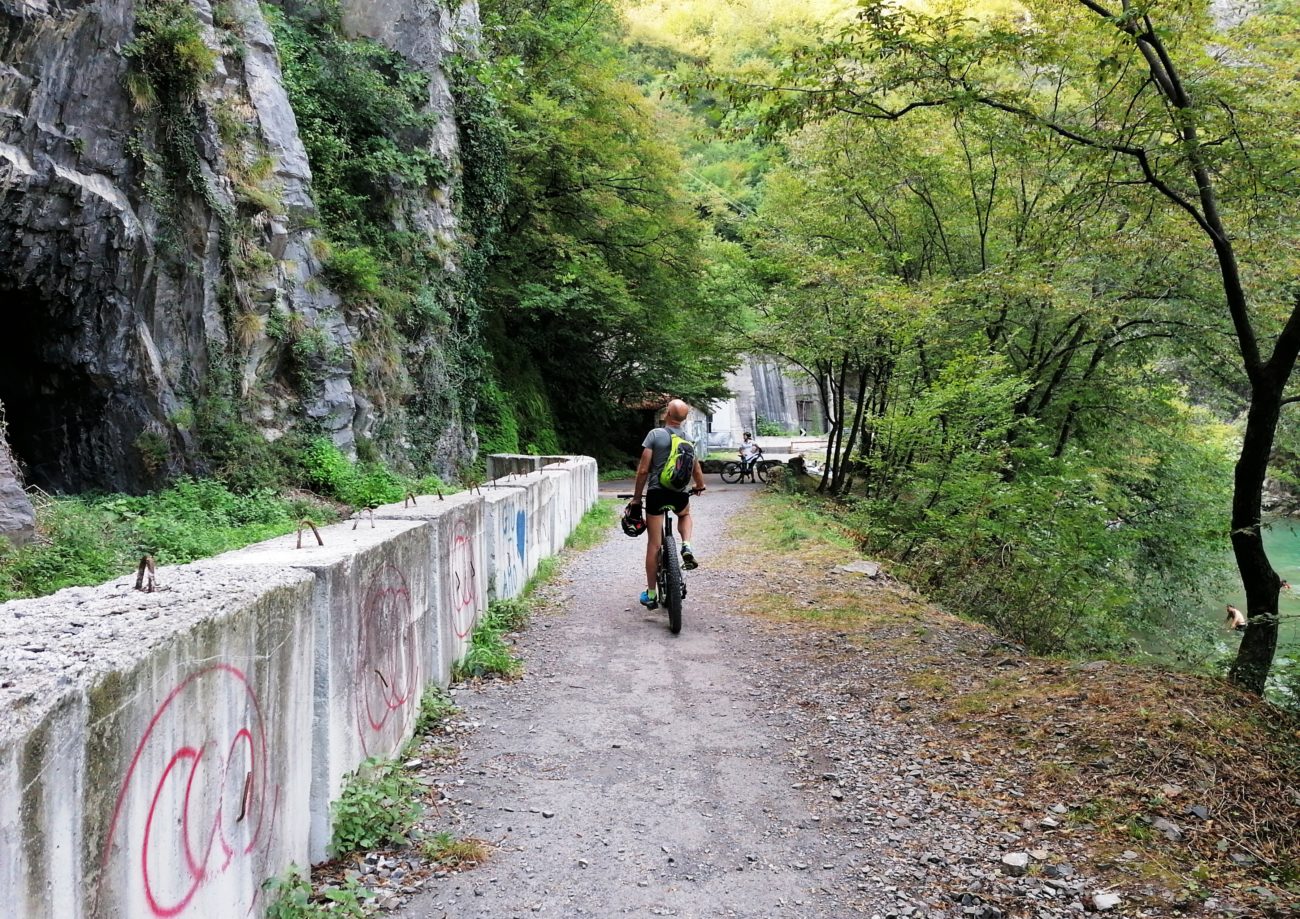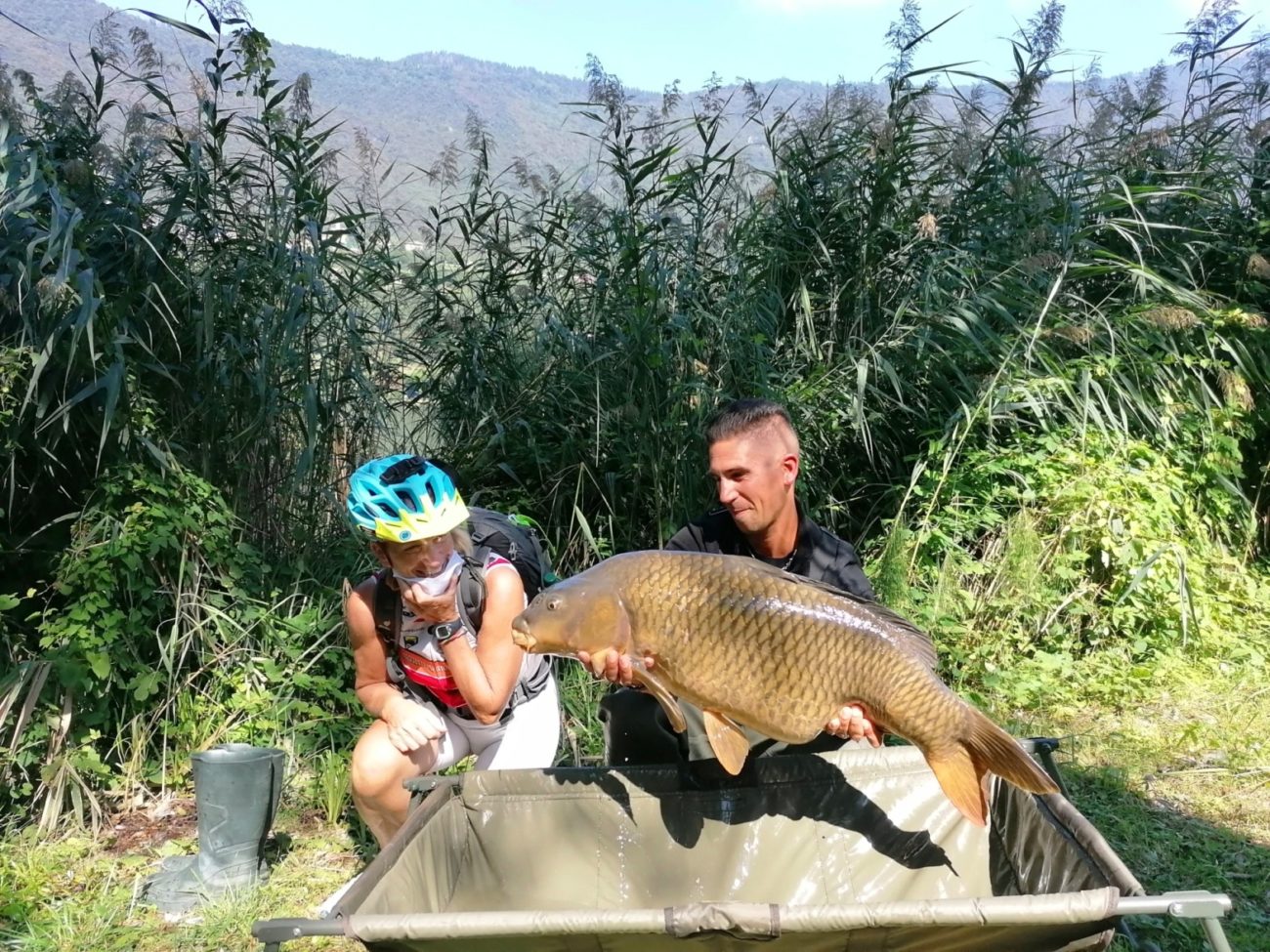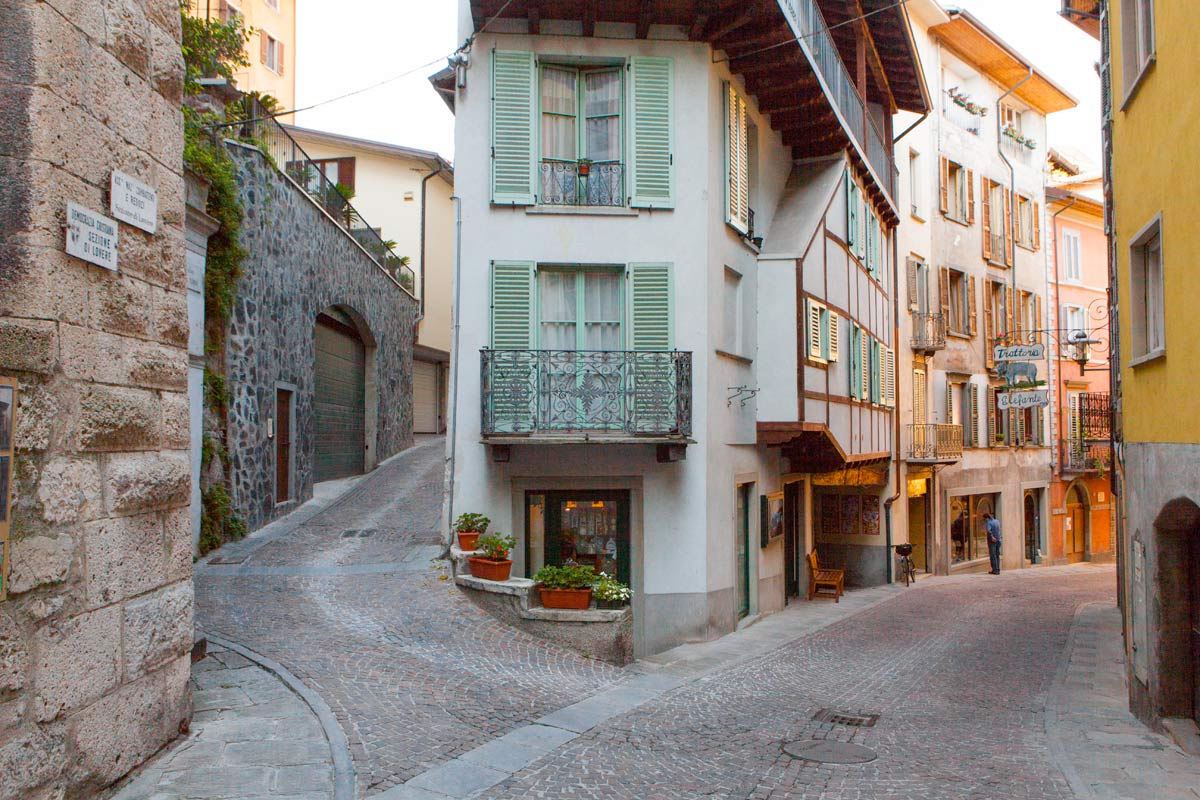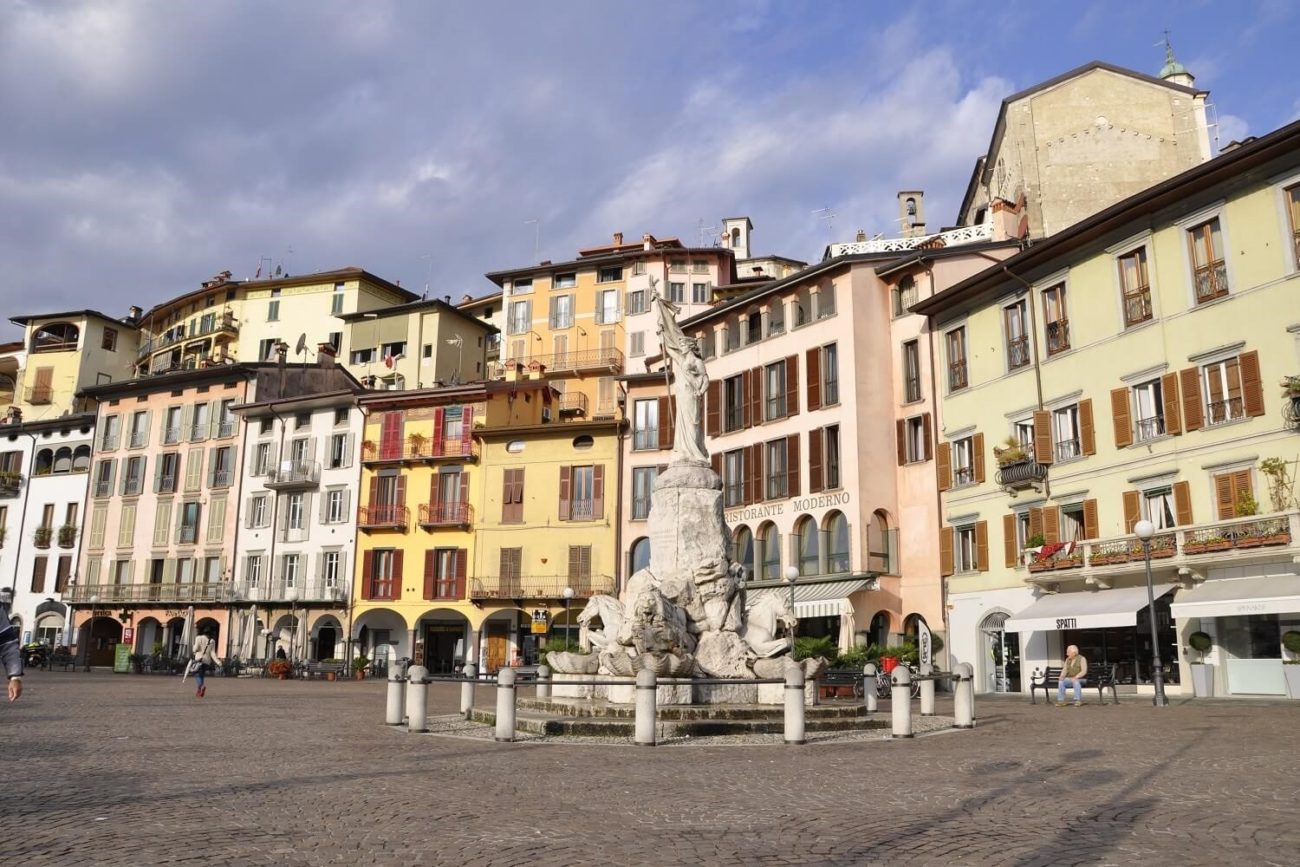 Tour of the three lakes by bike and kayak
A fascinating panoramic tour among the Lakes Iseo, Gaiano and Endine, proposed by bicycle and kayak.
Susanna Allegri, a certified MTB guide, would like to guide you in her beloved places, along an unusual, spontaneous, and personalized itinerary between dirt roads and lake villages. Starting from Pisogne or Lovere, you will get to know the northern part of Lake Iseo, at the foot of the beautiful Camonica Valley, right where the Oglio River flows into the lake, and then exits to the South and continues to the Po River.
You will ride through the historic streets of Lovere, one of the most beautiful villages in Italy, home to a prestigious Academy of Fine Arts, the Tadini, medieval towers, and Renaissance palaces. Going up the hills by bike, you will pass by Lake Endine, beautiful especially with the bloom of water lilies, and you will reach Lake Gaiano, similar to the English ones, very popular for carp fishing; on the way back you will enjoy breathtaking views of Lake Iseo.
And here you are again at the edge of the lake, where it will be possible to discover a different perspective, which is that of the coast seen from the lake, through a kayak trip: emotions and fun at the same time, together with the guides of the historical and award-winning society Canottieri Sebino of Lovere.
The kayak route will allow you to return to the starting point of the excursion.
An aperitif together will conclude the outing.
Ready for an experience like a real local?...let's go!
Details
Organisation: Susanna Allegri "Lago Iseo Trasporto e bike tour" in collaboration with the society Canottieri Sebino Lovere.
Validity: all year long
Departure from Lovere: at 11.30 April-October; at 10.30 November-March
Departure from Pisogne (also for those who arrive by train): at 11.00 April-October; at 10.00 November-March (for pre-made small groups it is possible to arrange different times, subject to availability).
Total duration of the excursion: not less than 6 hours
Technical and physical difficulty: no technical difficulty for both disciplines, but you need a suitable training to deal with a ride of 40 km with an ascent of 600 m and to paddle about 2 hours / 2 hours and 30.
Useful information
Reservations:
Number of participants: from 4 to 8
They will be accepted up to 6 days before the departure of the tour.
The offer is also for children from 15 years of age, if accompanied by an adult responsible for them.
Price details:
€ 90.00 with your own bike
€ 98.00 incl. mountain bike
€ 125.00 incl. Front ebike
It is possible to request ( when booking) the transfer from/to Bergamo or Brescia train station at a special price of € 80.00.
To know:
Shoes with bicycle hook-up are not required. Water bottle is not provided.
Payment:
Preferably by bank transfer or Paypal:
IBAN to make the transfer: IT67B0538753170000042584370 made out to Susanna Allegri
Paypal reference: [email protected]
Alternatively, at the time of departure of the tour in cash or by credit card.
Commissions on payments are at your charge.
Cancellation policy:
The reservation will be cancelled free of charge up to two days in advance, with the only option of postponing the experience to another date.
Meeting/departure place:
Rail station of Pisogne or parking area of the the Circolo Canottieri Sebino Lovere (Via Paglia, nearby the Tourist Harbour).
What does the offer include?
Qualified MTB cycling guide, bicycles if required (muscular or Font Ebike), helmet; loading and unloading of owned bicycles if necessary; Kayak rental; a certified instructor in charge of the Rowing Club; rubber dinghy support if necessary; bike shuttle to transport people and bicycles between Lovere and Pisogne station or back, if necessary; final toast offered by the organisation.
Not included
Anything not specified in the previous item. The trip by bike shuttle from/to Bergamo or Brescia railway station.