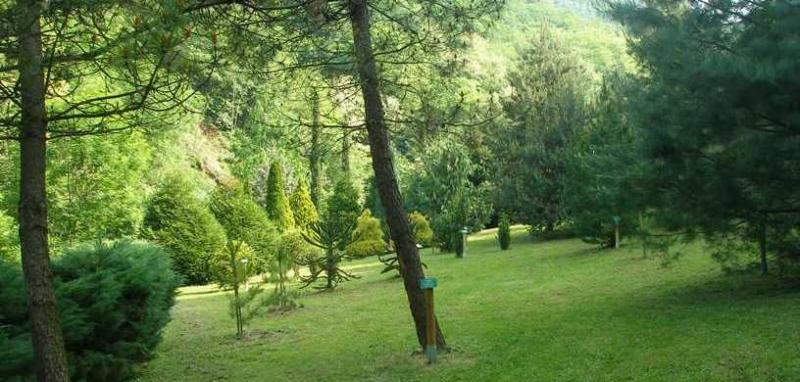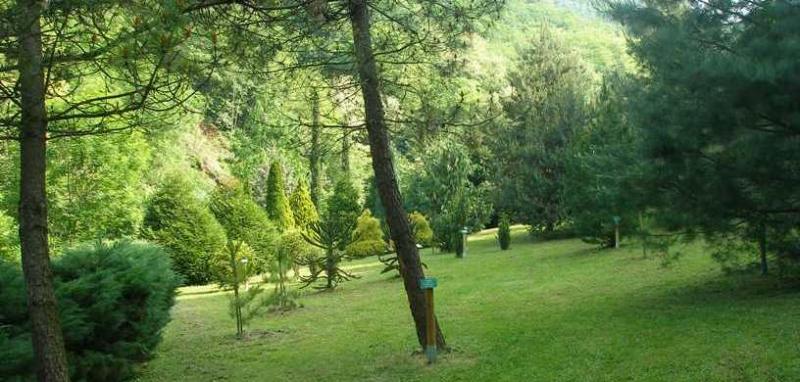 Founded in 1996, the Botanical Gardens of Ome were born from the desire to expand beauty and to pass on to future generations a plant heritage of enormous value, which has generated various thematic gardens.
Distributed on the territory of Ome, you will find in the Maglio Park the Botanical Garden of Oaks, the Garden of Free Fruits, the Grove of the Brave, the Garden of Wonders and the Japanese Garden of flowering cherry trees and at the bottom of the Valle del Fus the Garden Americano and the Bosco di Carducci and the Botanical Garden of Cultivated Conifers. Here we are faced with a landscape where the encounter with man seems to have just happened. It takes a lot of attention and keen eyes to discover ancient traces and signs of rural industriousness belonging to times long gone, where time and the forest, like patient weavers, have dropped a veil made of trees and shrubs. In the botanical garden there are seven families of conifers (Pinacee, Taxodiacee, Cupressacee, Taxacee, Cefalotaxacee, Araucariacee, Podocarpacee), the species present are 82 and each is represented by at least two specimens.
The botanical garden can be reached with a pleasant walk of about 20 minutes from the hamlet of Valle. It can only be reached on foot: it is a must to leave out traffic, noises and anxieties. The botanical garden for its demonstrative character helps to bring the visitor closer to the world of plants and to arouse respect for nature. It carries out conservation activities for threatened plants and carries out projects for the reintroduction of endangered species in nature
The museum Il Maglio Averoldi and House-Museum Pietro Malossi reopened on May 30th, 2020.
The visit to the museums is allowed only with a reservation that must be made at this link, visitors must enter from the ticket office.
It is recommended to carefully read the signs. Gathering is not allowed and it is necessary to keep a distance of at least 1.5 meters with other visitors and operators.
With respect for the citizens of Ome, for public nuisance and for nature, it is necessary to respect some basic rules of behaviour such as: cars have to parked exclusively in marked stalls, waste must be taken away if the bins are too full, leashed dogs  (especially in the presence of other visitors).