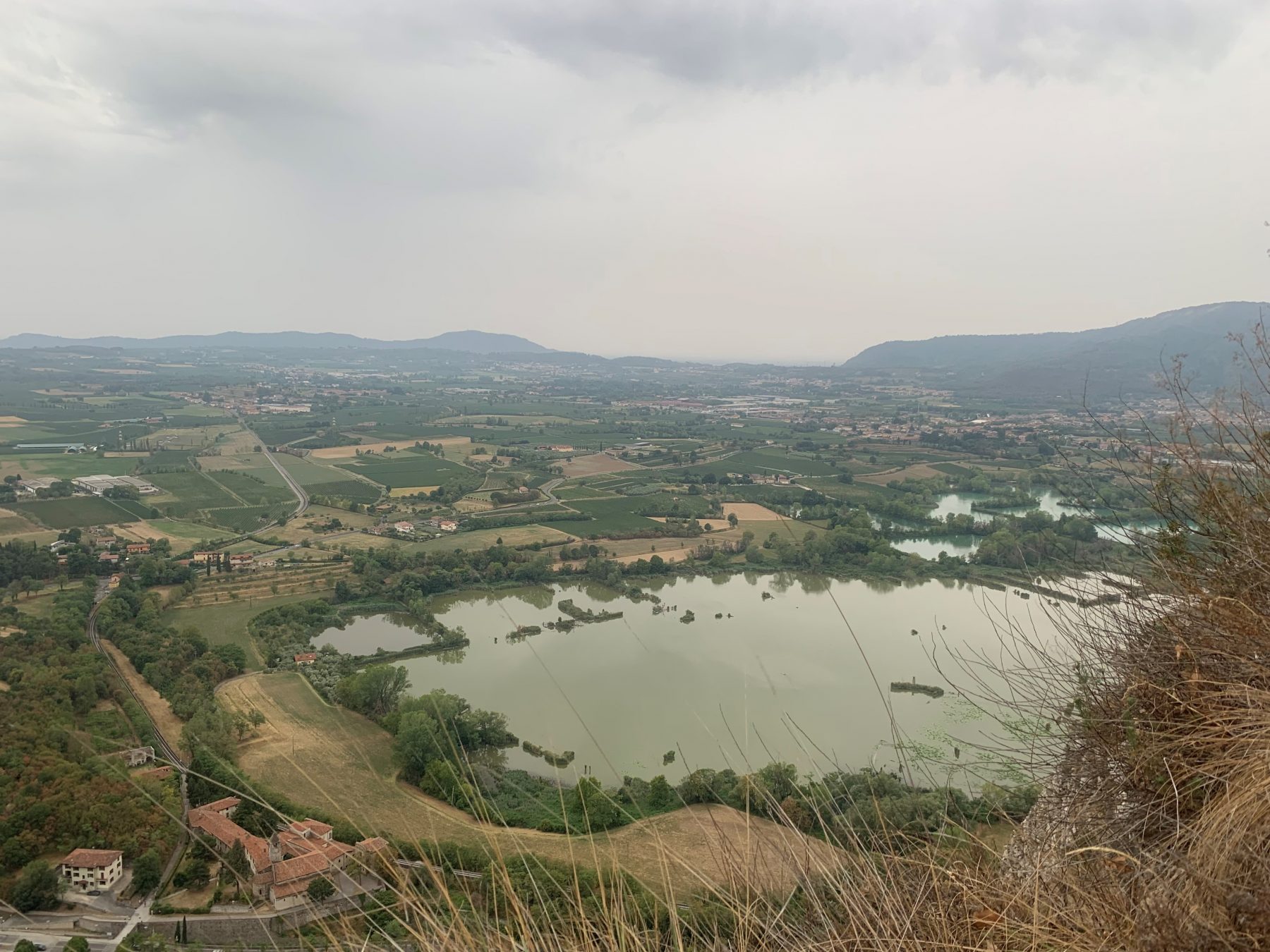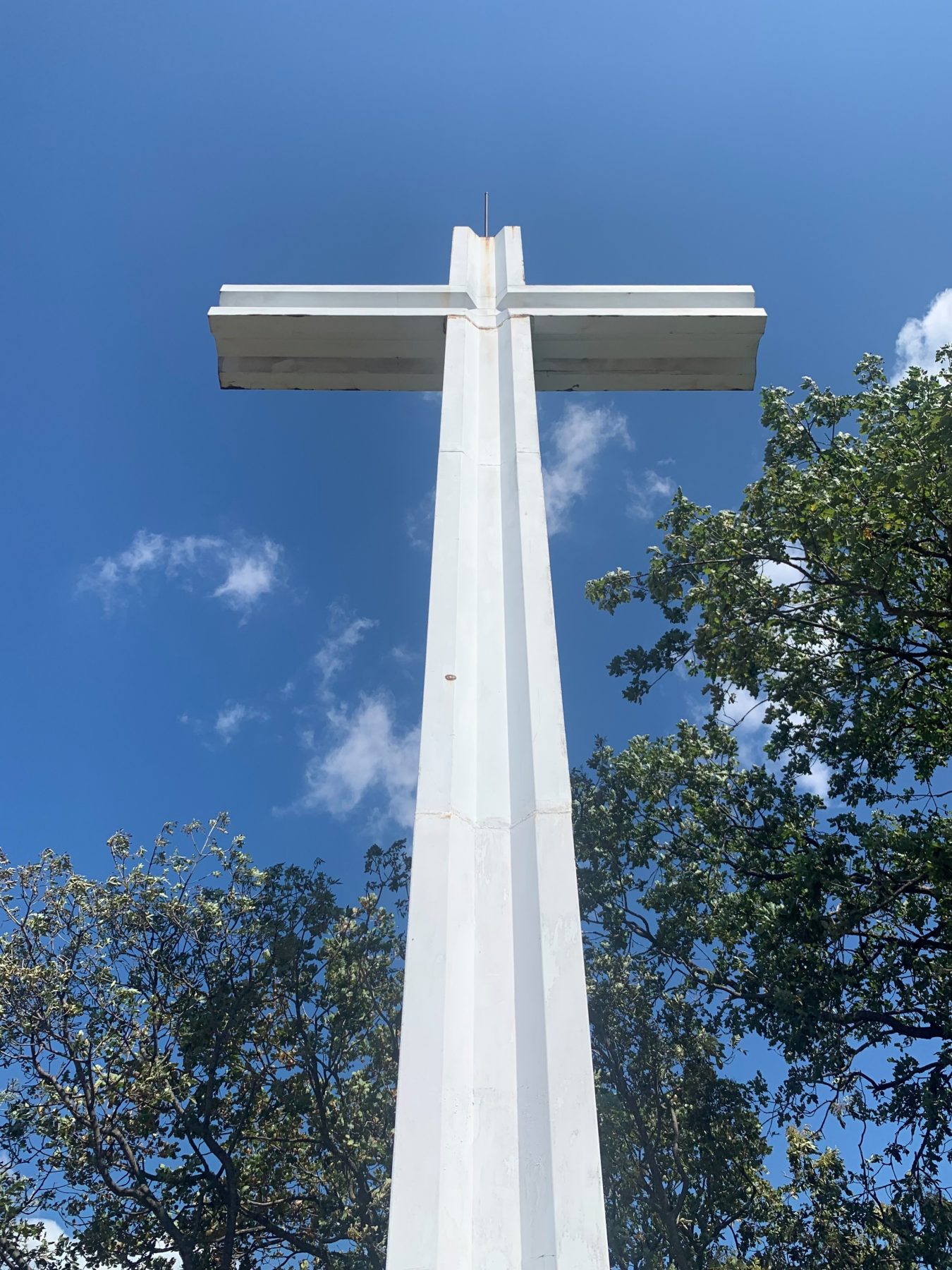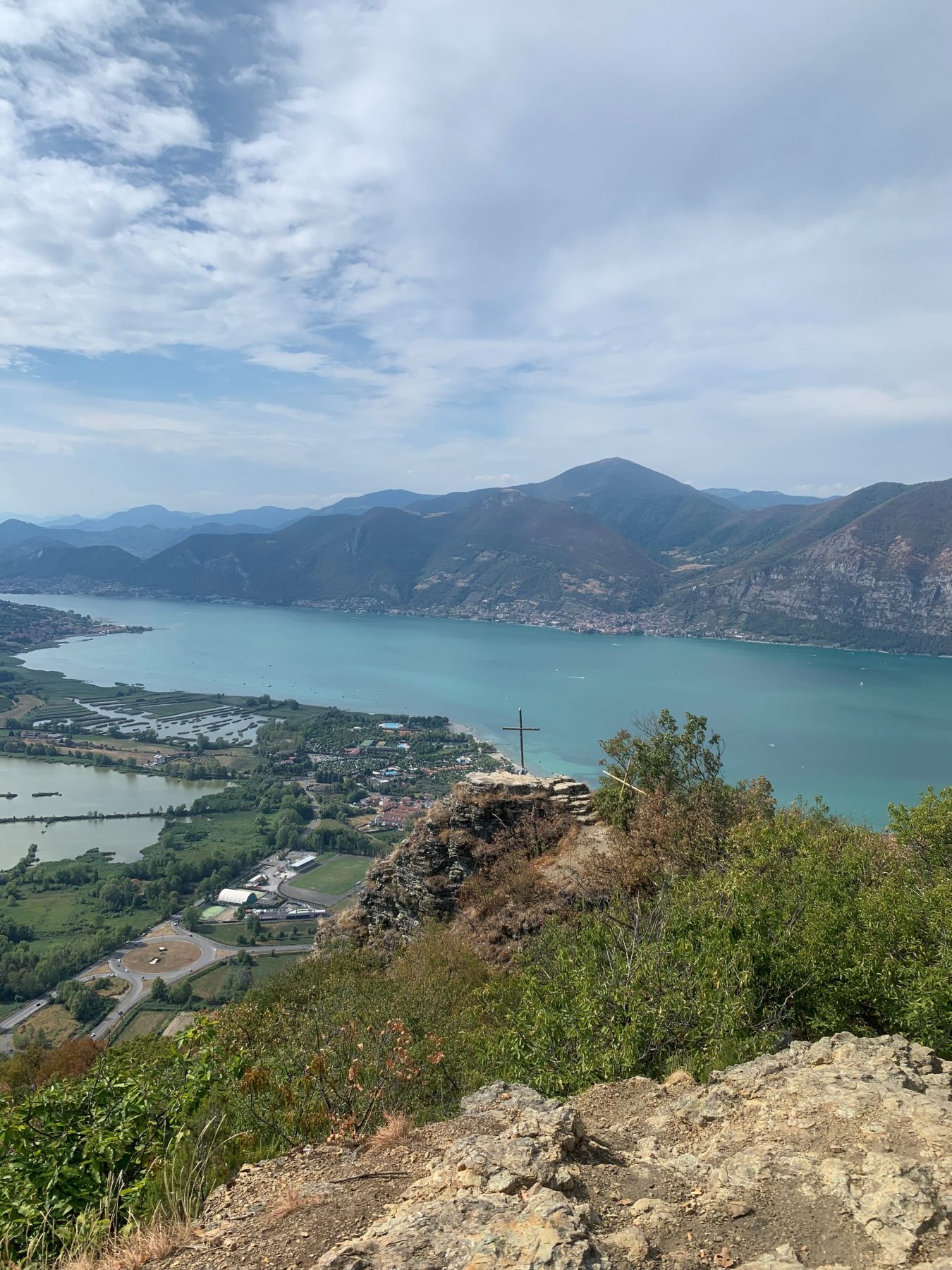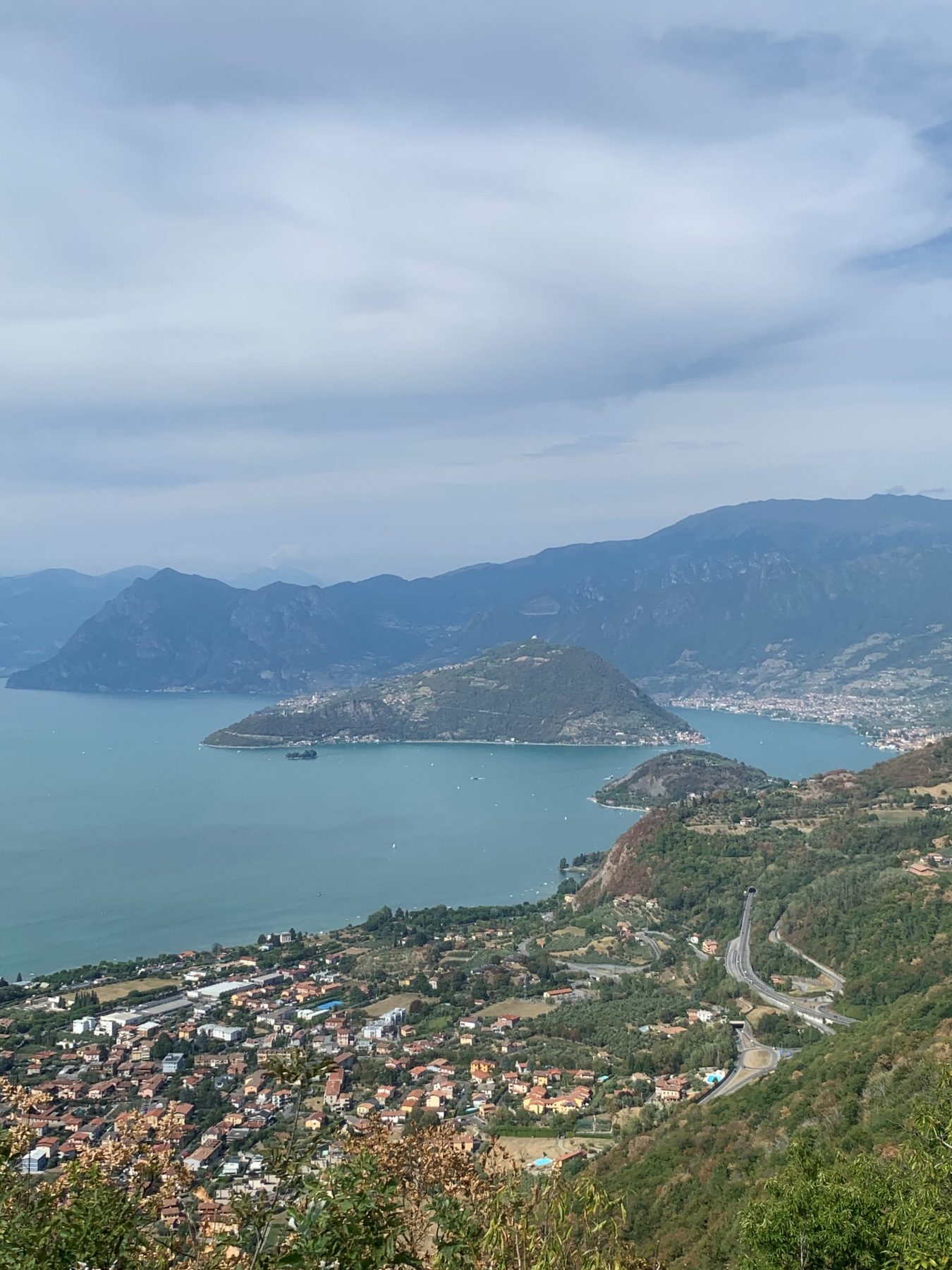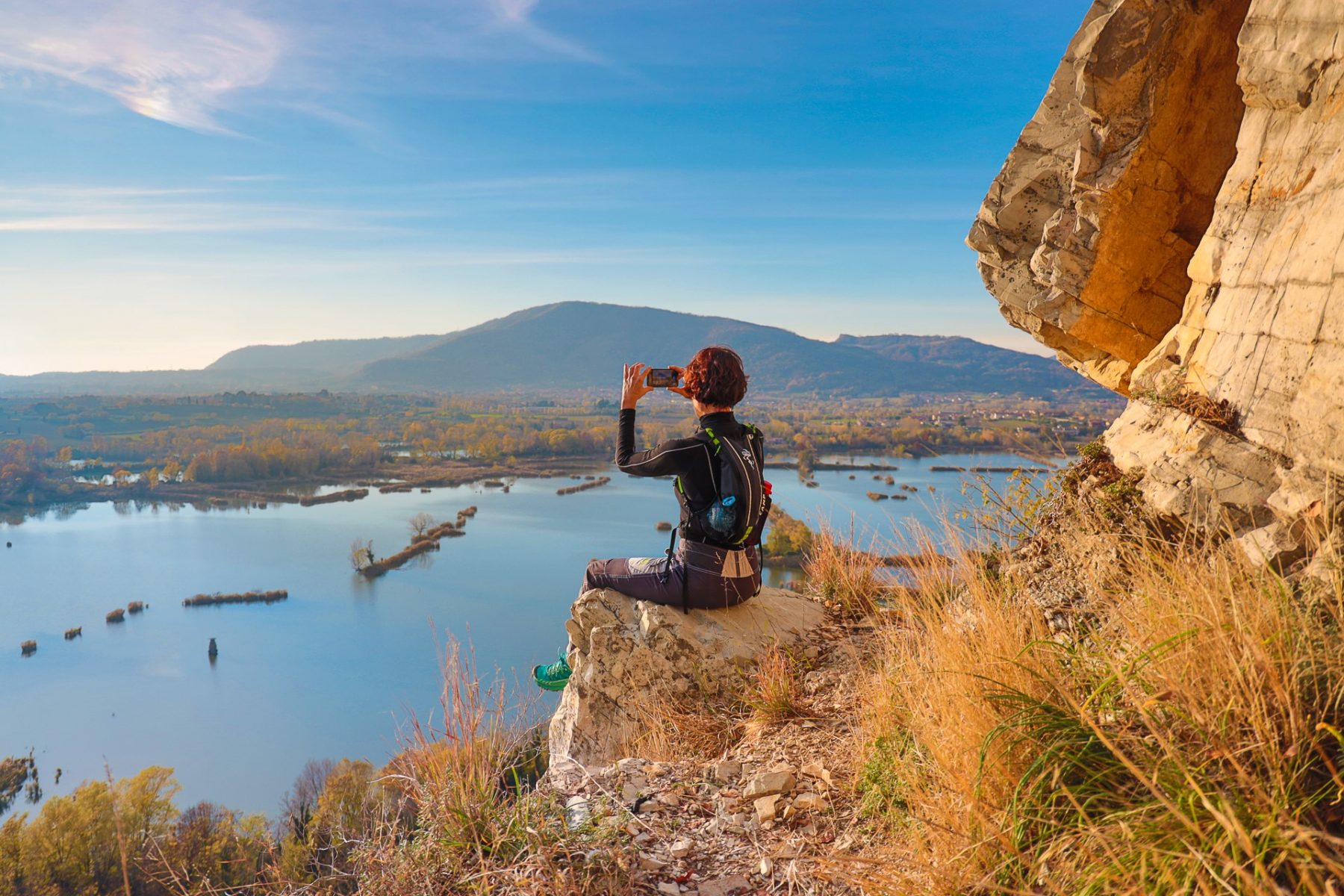 Trekking from Provaglio d'Iseo to Monte Cognolo and Croce di Provaglio
DETAILS
Difficulty:
Escursionistico (E)
Duration:
2 h
Distance:
6 km
Elevation gain:
+445 m
Starting point:
Via F. Francesconi, Provaglio d'Iseo
Arrival point:
Via F. Francesconi, Provaglio d'Iseo
Ring itinerary (Blue Ring) departing from the historic centre of Provaglio d'Iseo to Monte Cognolo. The route continues towards the Balota del Coren,  Croce di Provaglio and returns to via Castello.
DE – Ringroute (Blauer Ring) ab dem historischen Zentrum von Provaglio d'Iseo zum Monte Cognolo. Die Route führt weiter in Richtung Balota del Coren, Croce di Provaglio und zurück in Richtung der Via Castello.
The trail / der Weg
After leaving the car, proceed towards the Parish Church of Provaglio, from which you go up to the Locality Pian delle Viti, where you take the path on the right and continue up to a crossroads at the entrance of the forest, where it is necessary to keep to the right. The ascent is linear and there are several paths to reach the top of Monte Cognolo.
Descend along path 290 (called "Proai-Golem") to the Balota del Coren, from which one can admire the lake, and continue the descent.There will be a last crossroads at which you have to keep to the right to reach the Croce della Madonna, or Croce di Provaglio, another suggestive panoramic point on the Torbiere Nature Reserve and the Franciacorta region. The descent continues towards the town in via Trento, closing the ring and reaching the car.
DE- Nachdem man das Auto verlassen hat, fährt man in Richtung der Pfarrkirche von Provaglio, von wo aus man zum Ortsteil Pian delle Viti hinaufsteigt. Hier nimmt man den rechten Weg und geht weiter bis zu einer Kreuzung am Eingang des Waldes, wo man sich rechts hält. Der Aufstieg ist linear und es gibt mehrere Wege, die alle gültig sind, um den Gipfel des Monte Cognolo zu erreichen. Dann steigt man auf dem Weg 290 ("Proai-Golem" benannt) nach Balota del Coren ab, von wo aus man den See bewundern und den Abstieg fortsetzen kann. Man befindet sich vor einer letzten Kreuzung, an der man sich rechts halten muss, um zum Croce della Madonna oder Croce di Provaglio zu gelangen, einem weiteren eindrucksvollen Aussichtspunkt auf das Naturschutzgebiet Torbiere del Sebino und die Franciacorta Region. Der Abstieg geht weiter in Richtung Stadtzentrum in Via Trento, man schließt den Ring und erreicht das Auto.
How to arrive and where to park / Anreise und Parkplätze
Follow the signs towards Iseo and then the Provincial Road SP XI in order to reach the centre of Provaglio d'Iseo.
DE – Man muss den Schildern nach Iseo folgen, und dann der SP XI Provinzstrasse bis zum Zentrum von Provaglio d'Iseo.
---
Credits: Sentieri del sebino
Book now:
---
Trust the experience of:
---