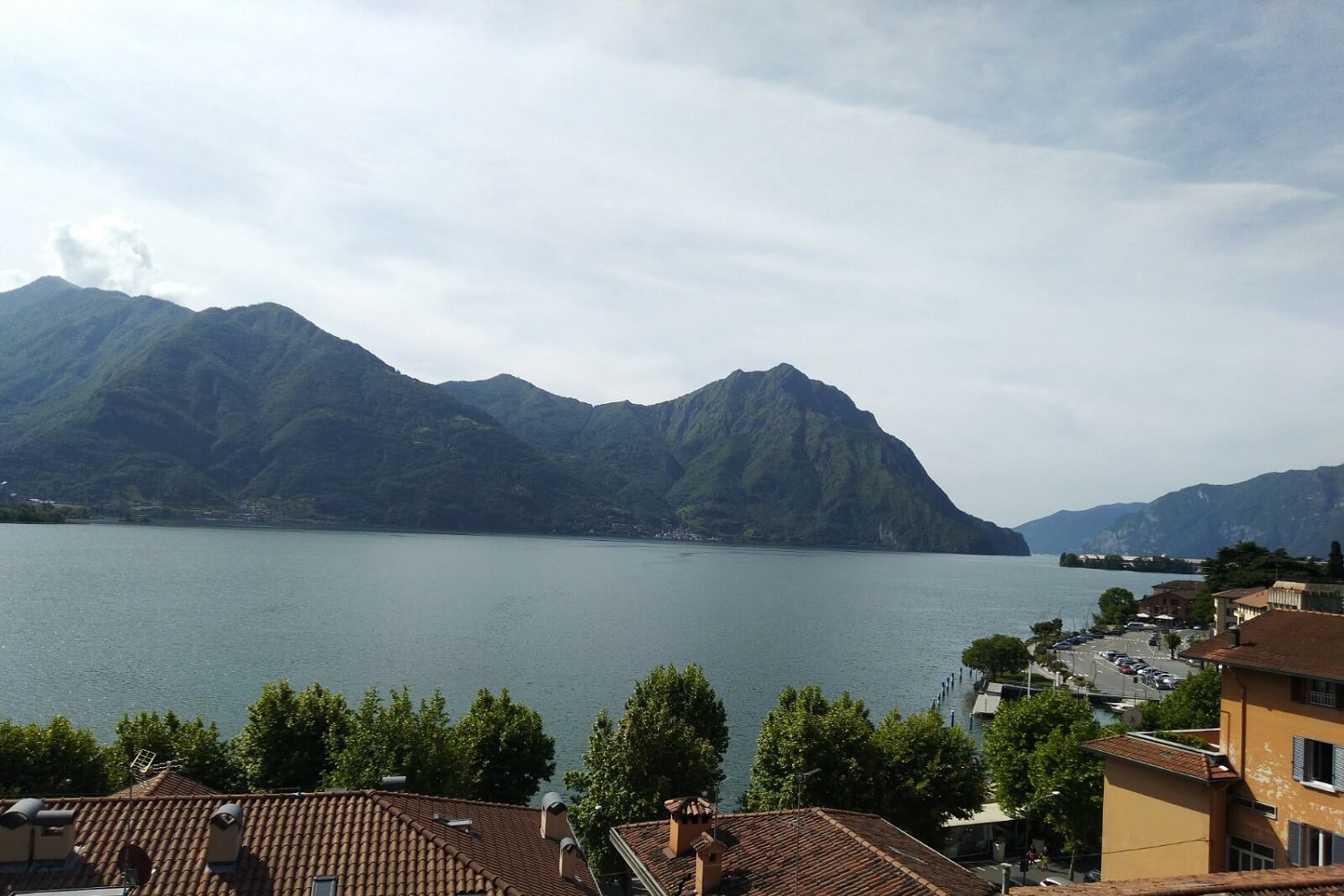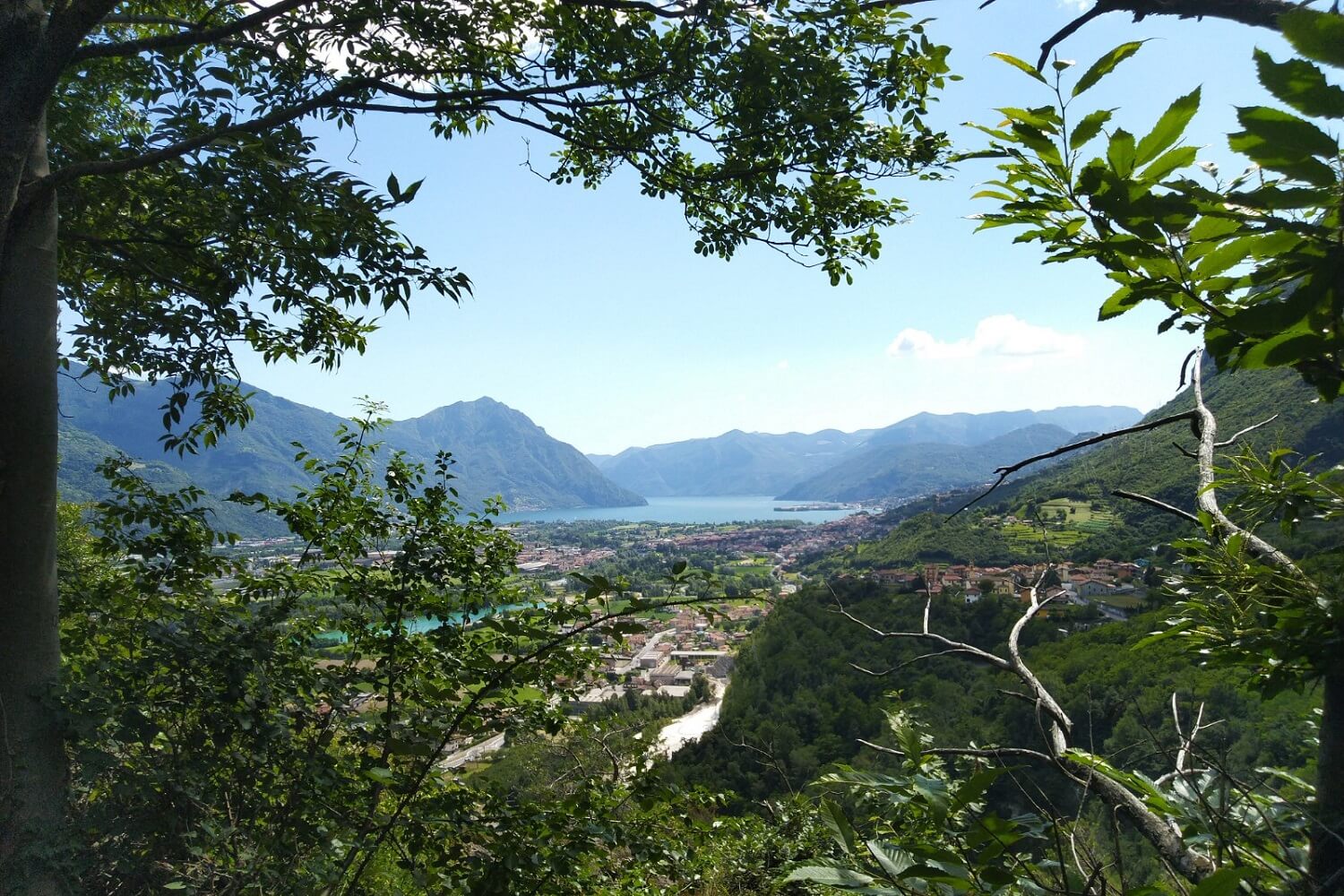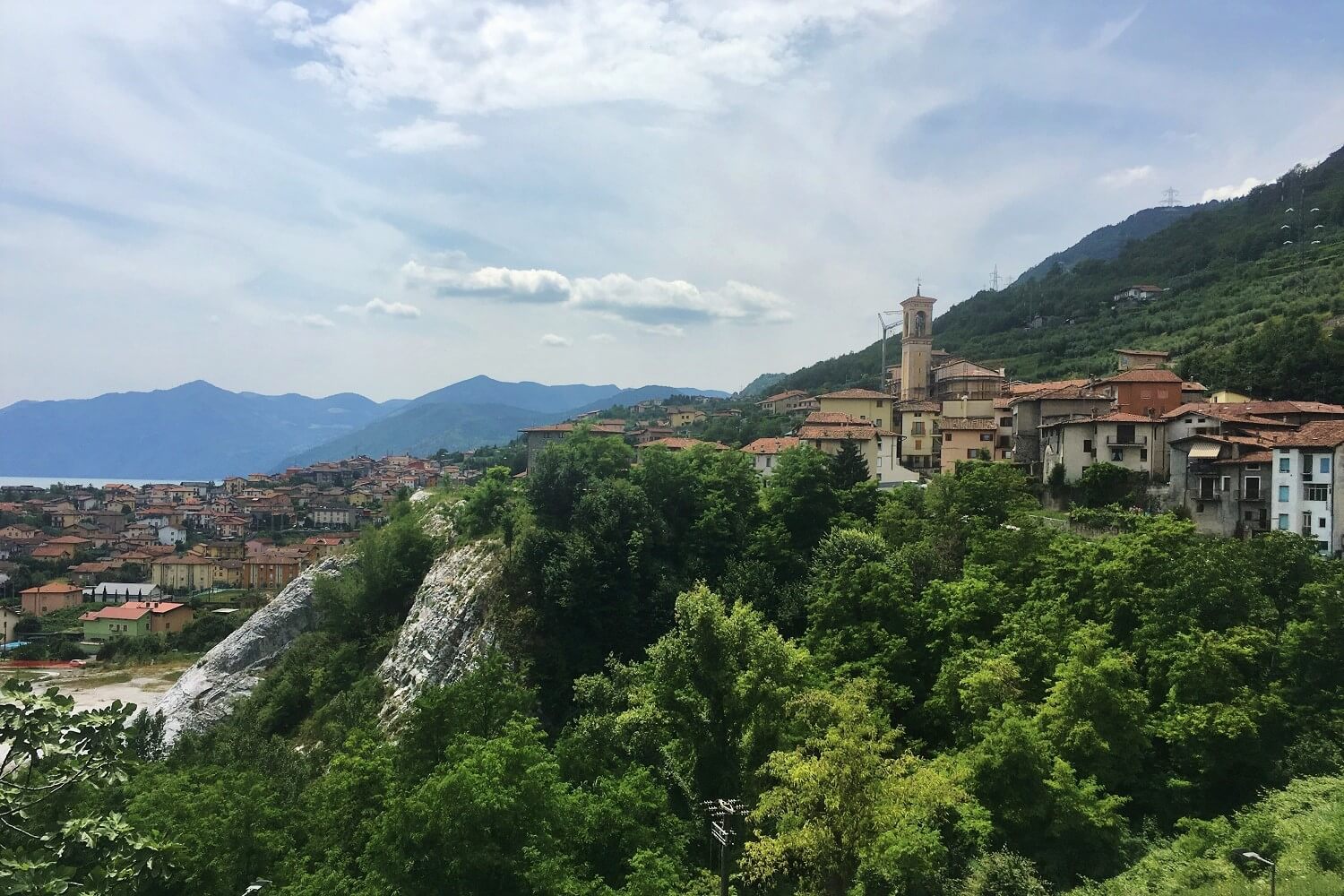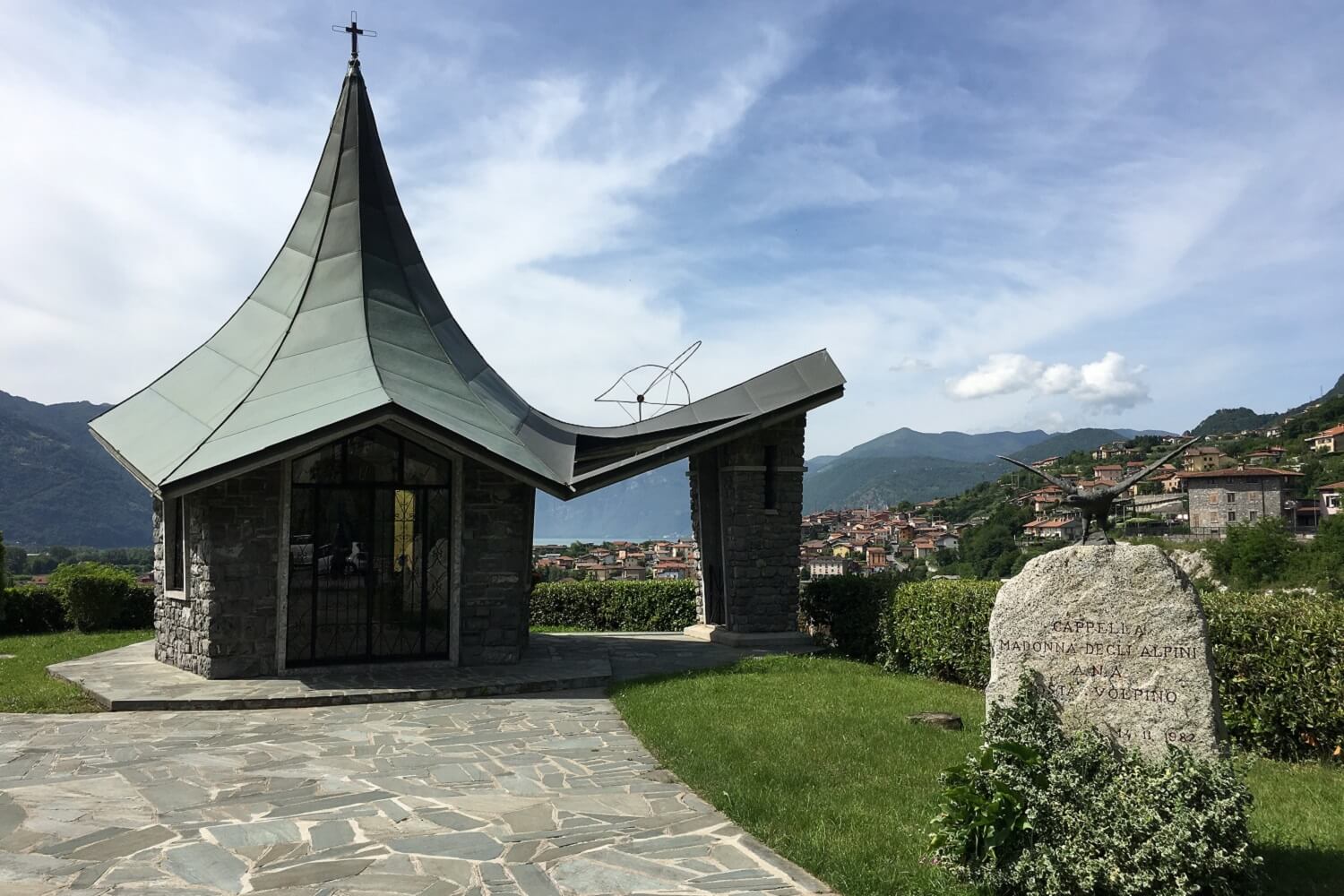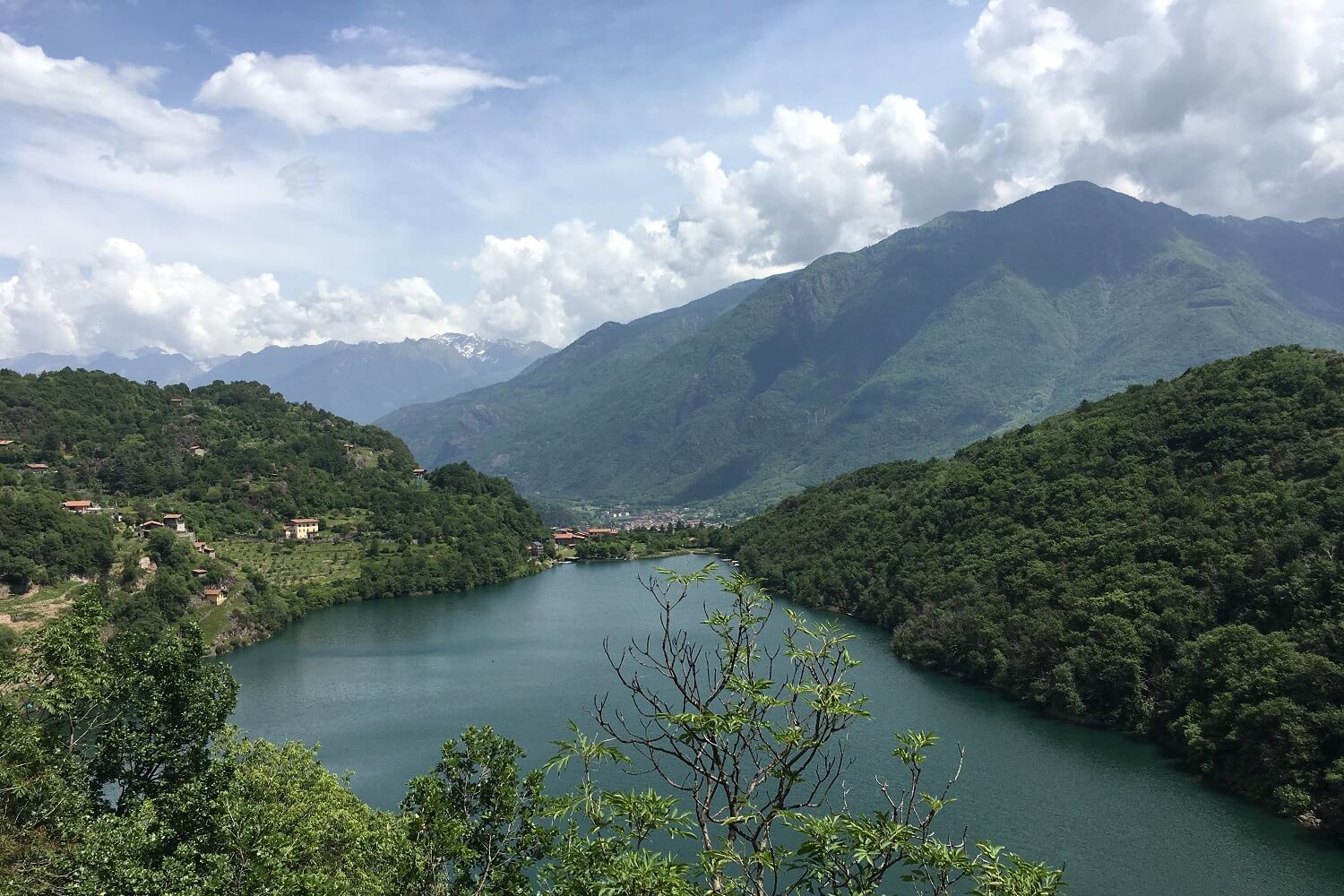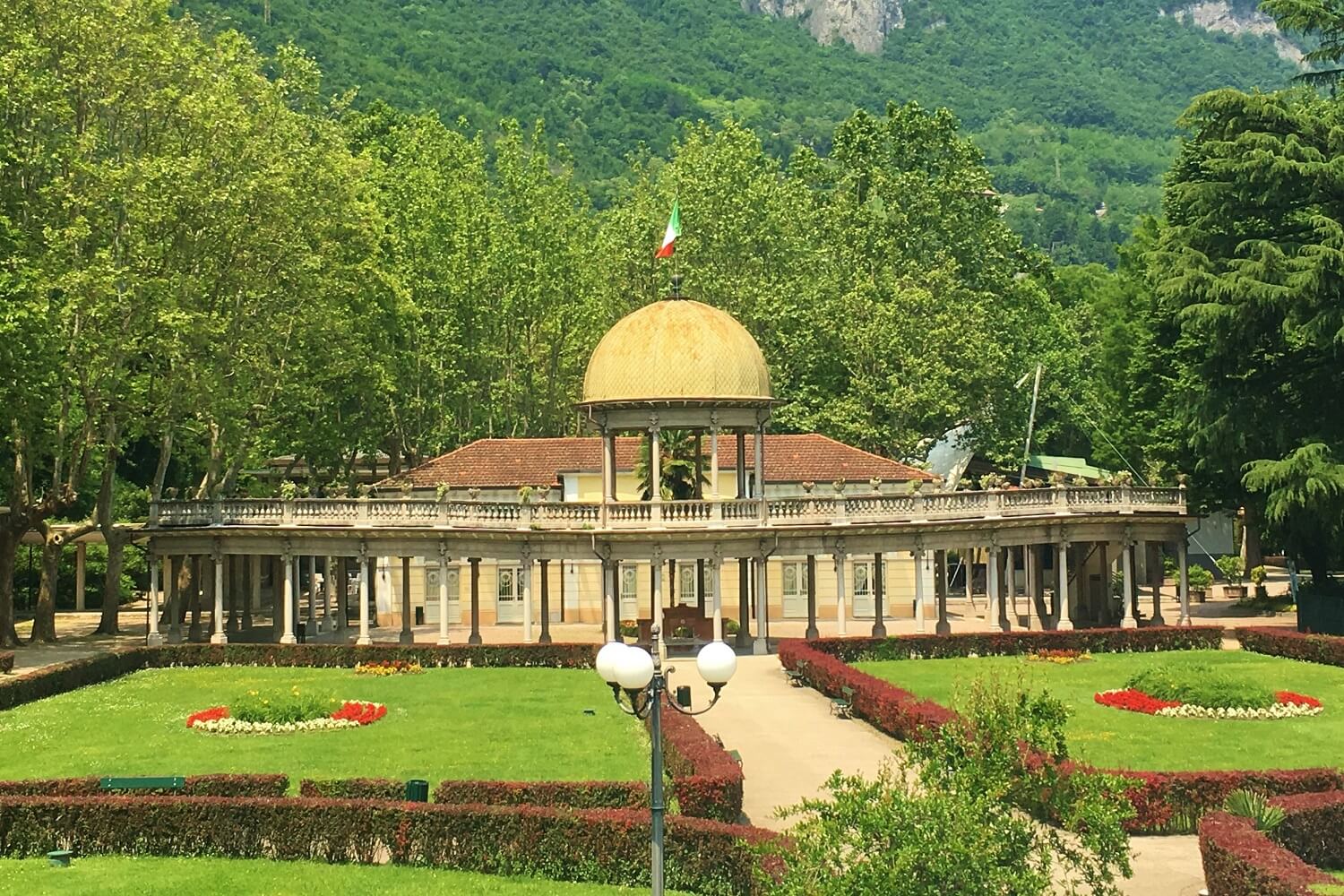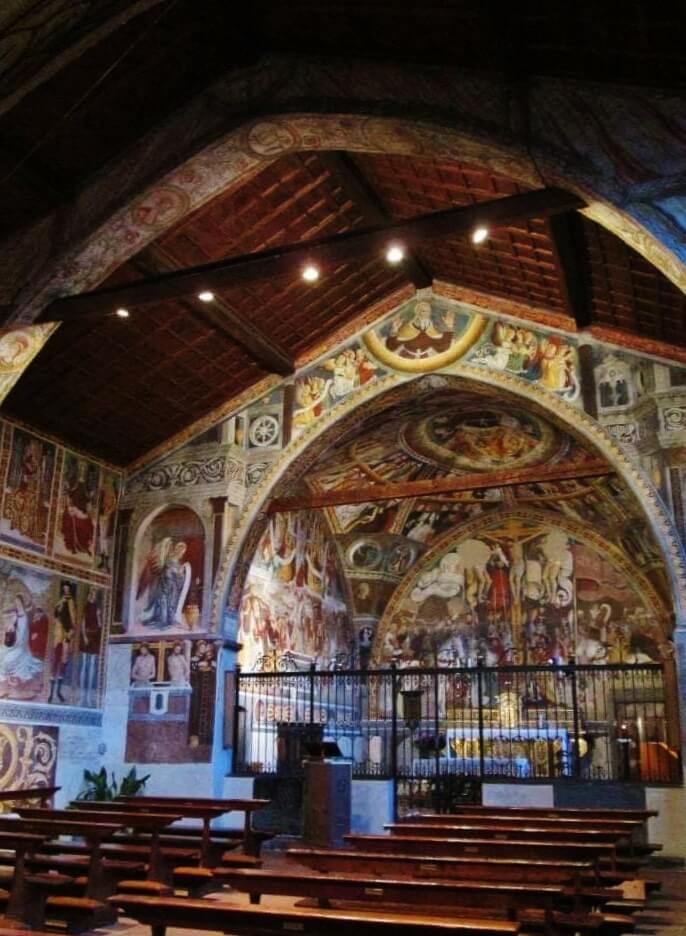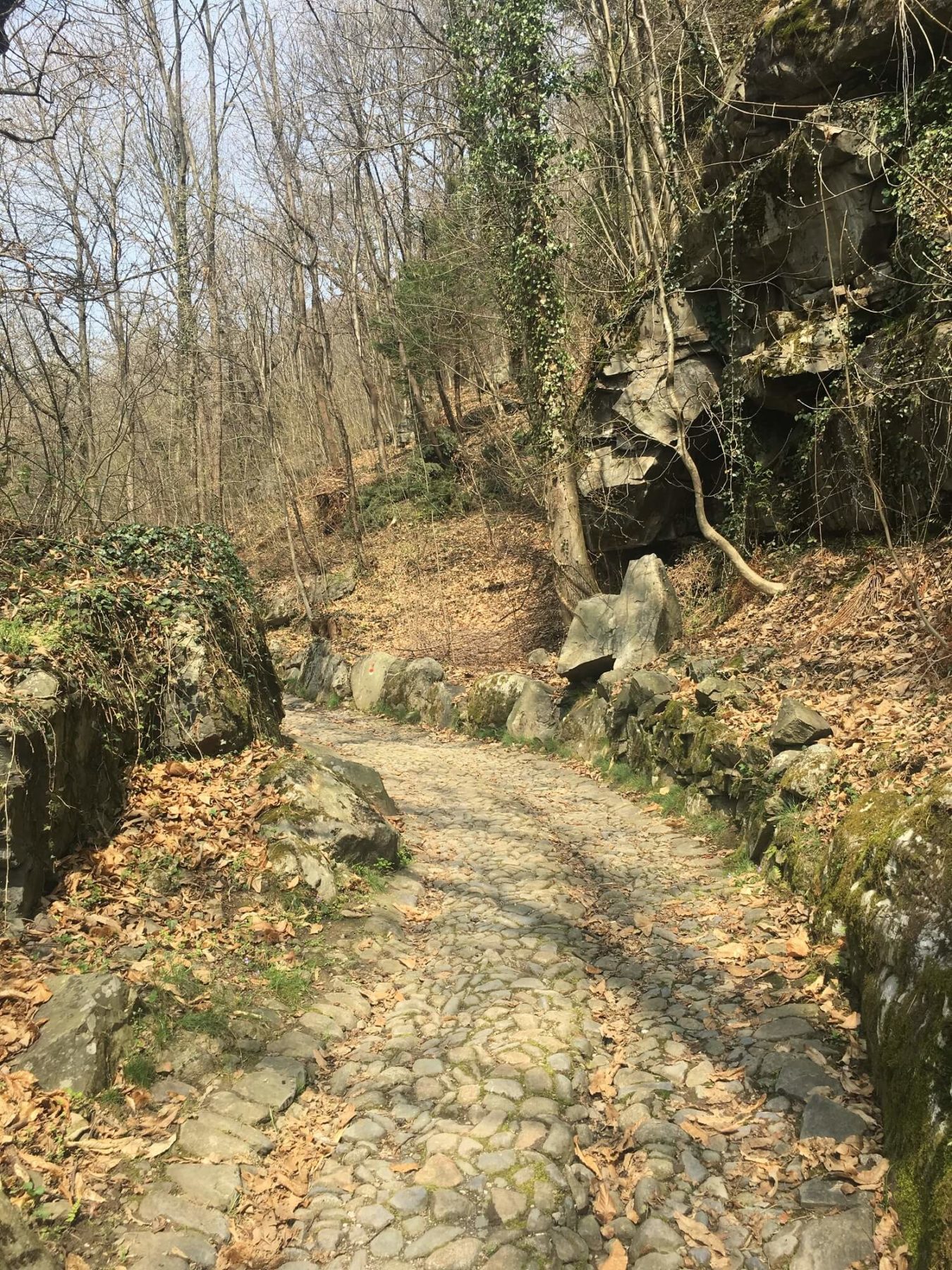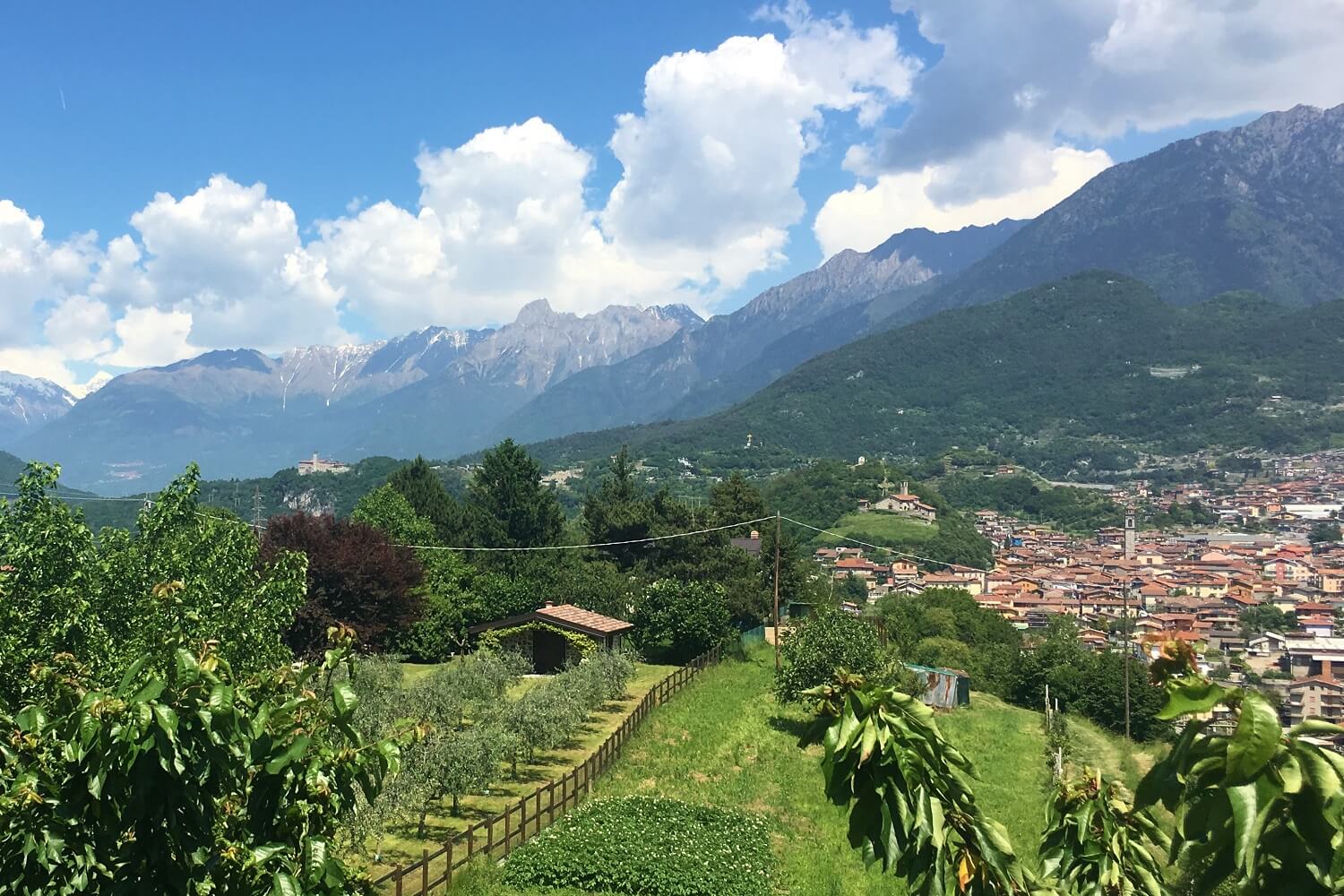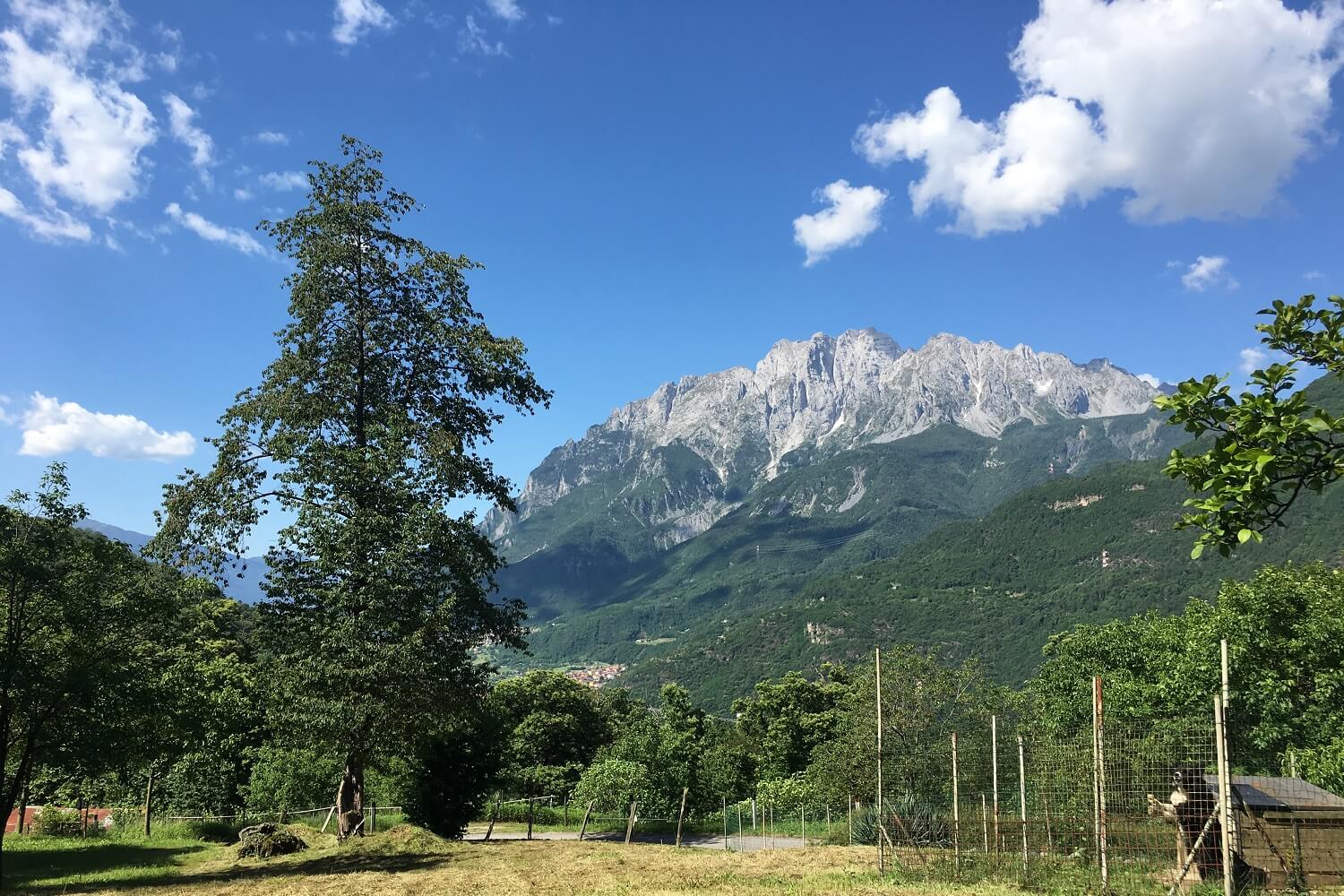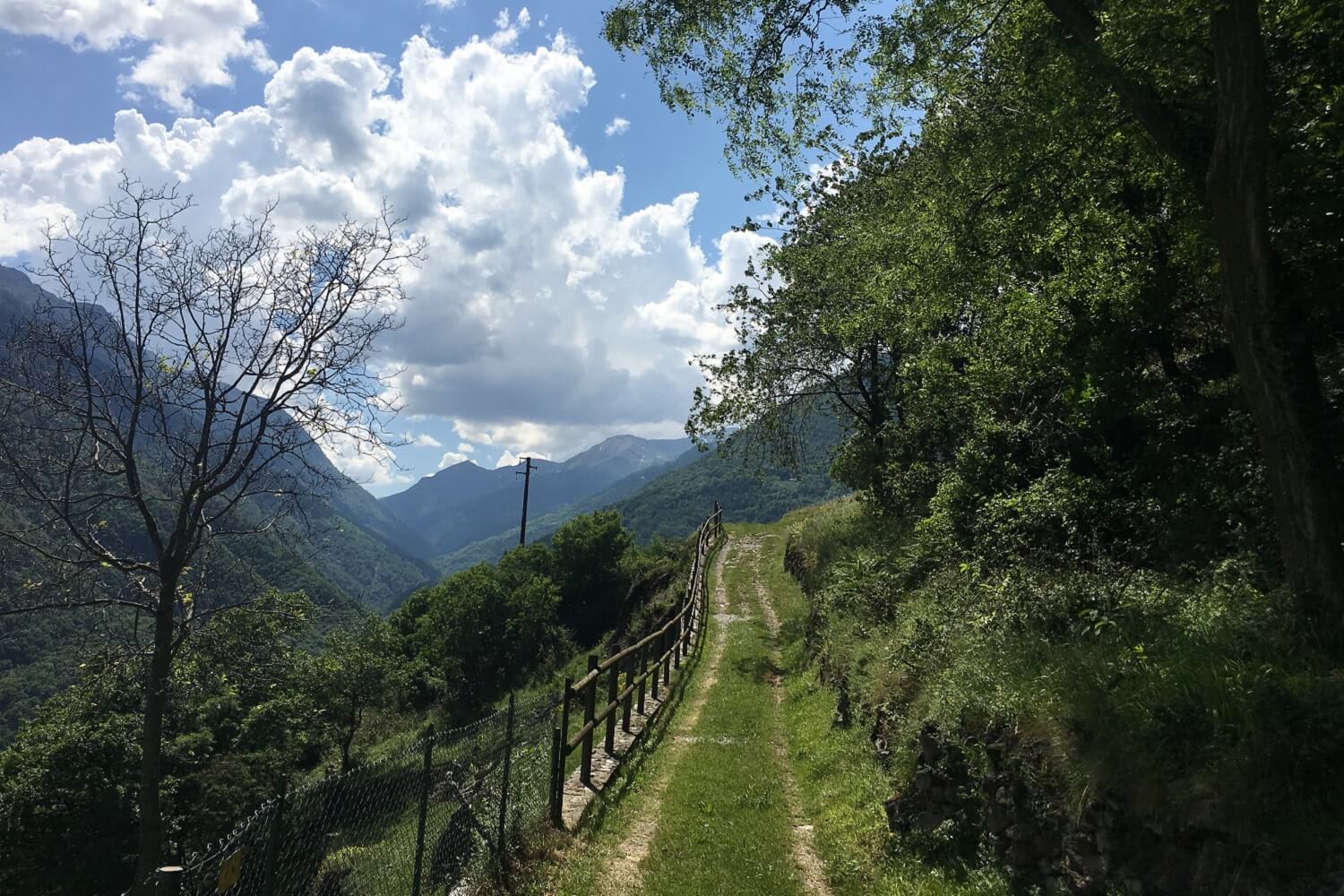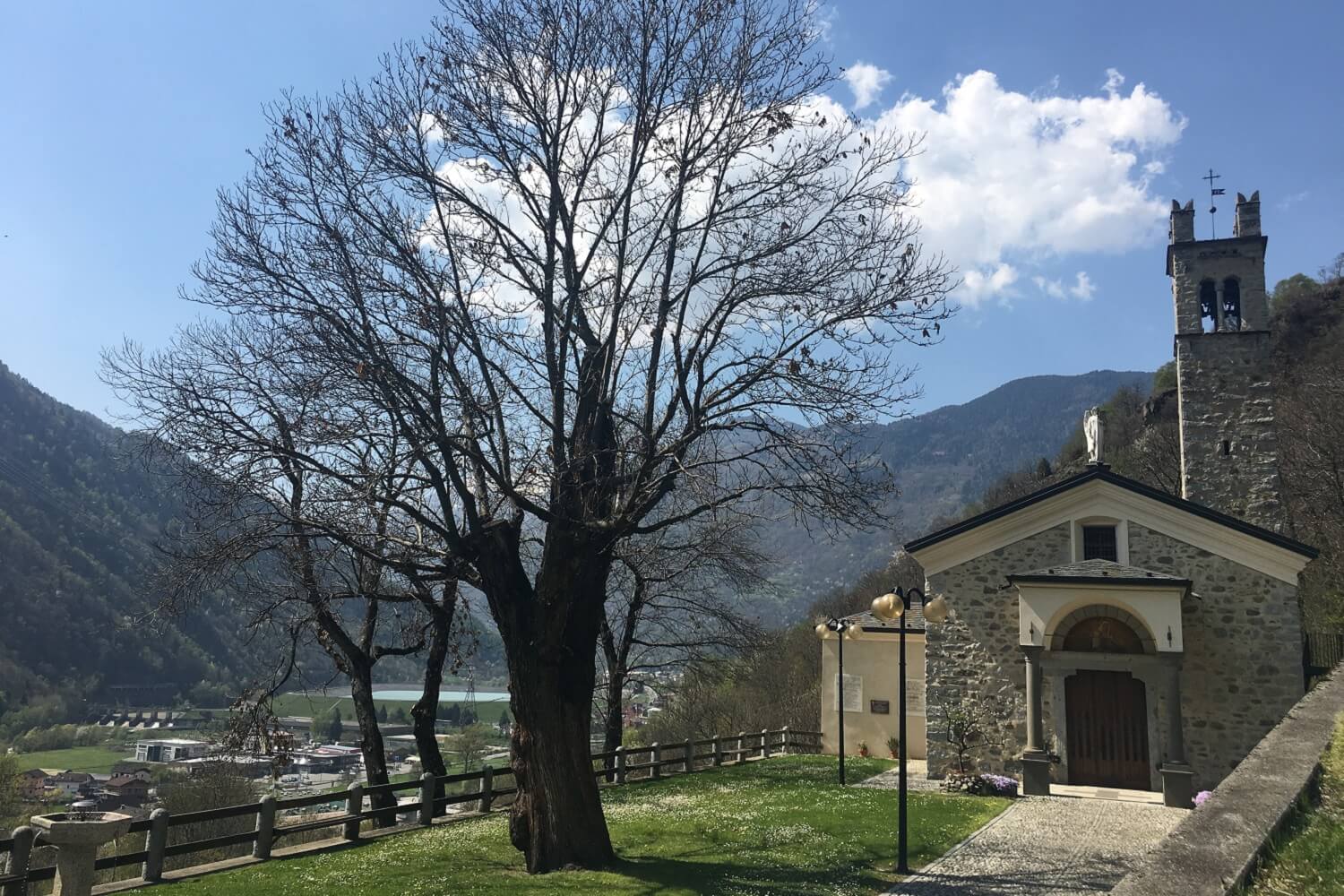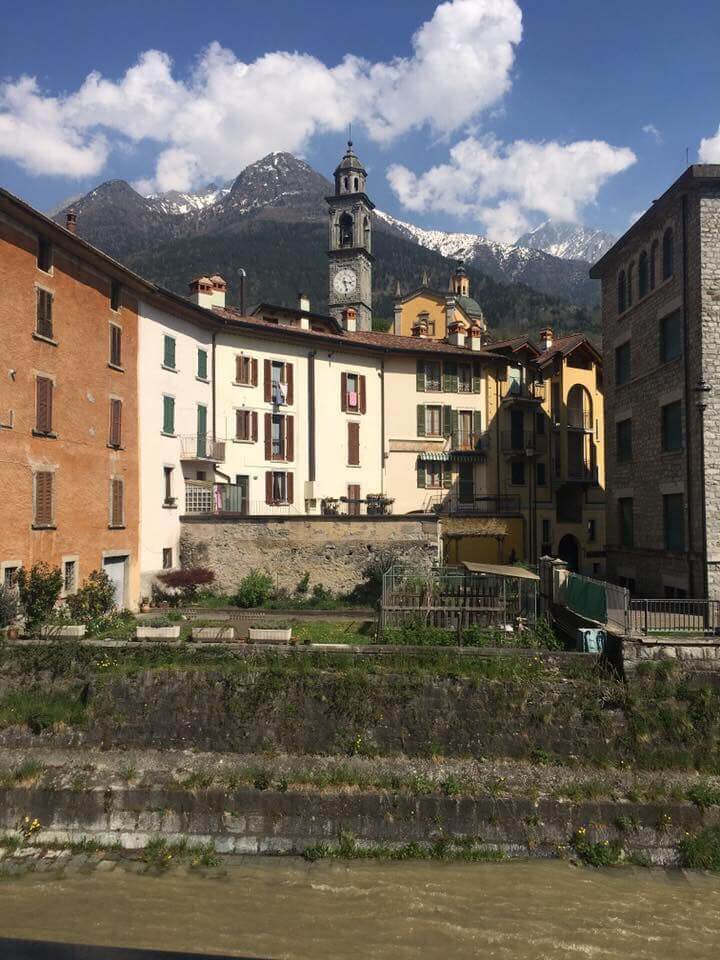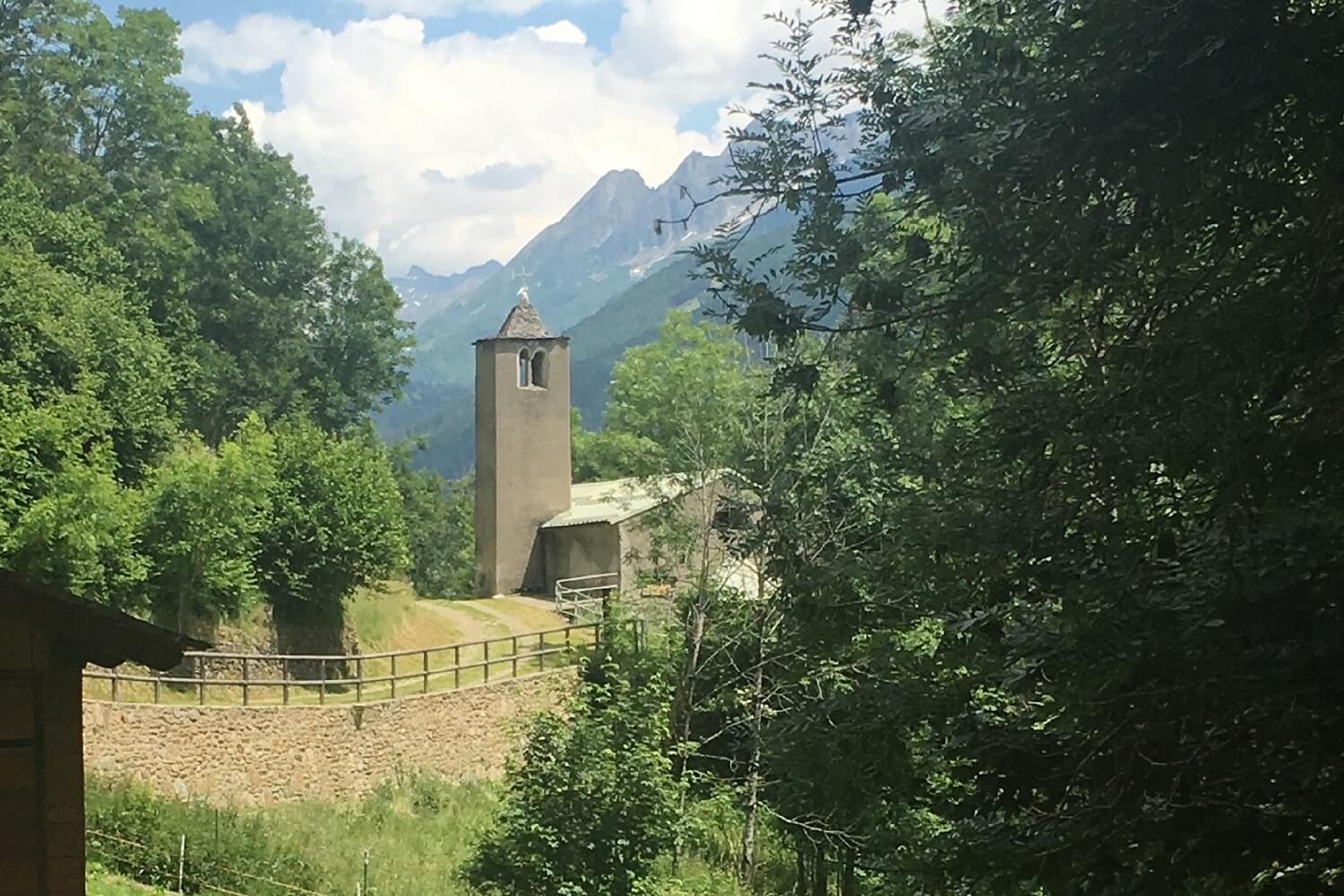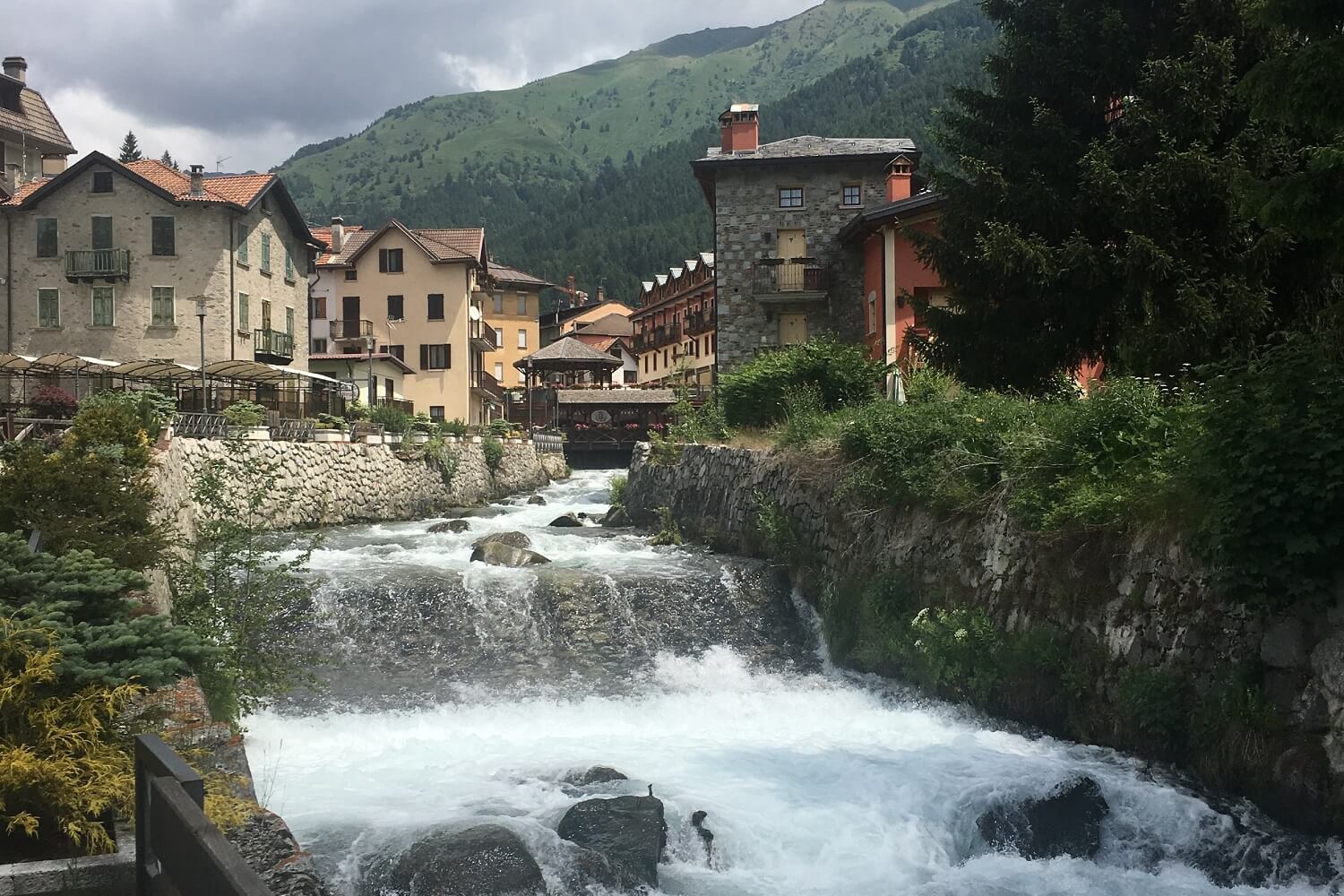 According to a legend from the 15th Century, Carlo Magno crossed the Camonica Valley conquering castles of the local Lords and forcing them to convert. Today, it is possible to follow his tracks and discover the ancient villages allong the way.
DE – Der Route wurde nach einer Legende aus dem 15. Jahrhundert benannt, die von der Passage Karls des Großen im Valle Camonica erzählt.
The trail / der Weg
The route runs mainly along the half coast of the mountain ranges. Although it is an itinerary of medium difficulty, it still has some quite challenging climbs and descents. The altitude varies from stage to stage, starting from about 200 meters above sea level in Lovere to get to about 1300 meters above sea level in Ponte di Legno.
The direction of the Route, which traces the legend of Carlo Magno, is unidirectional and leads to the mountains: starting from Lovere, follow the right bank of the Oglio river to the centre of Boario Terme where, crossing the village, you will pass on the orographic left, to then return on the right side from Edolo to Ponte di Legno.
The itinerary can be divided into five stretches:  Lovere – Darfo Boario Terme; Darfo Boario Terme – Breno; Breno – Grevo; Grevo – Edolo e Edolo – Ponte di Legno.
In Boario Terme and in Edolo, the Route is crossed by the Via Valeriana.
DE – Die Route verläuft hauptsächlich entlang der halben Küste der Bergketten. Obwohl es sich um eine Route mit mittlerem Schwierigkeitsgrad handelt, gibt es dennoch einige recht herausfordernde Anstiege und Abfahrten. Die Höhe variiert von Stufe zu Stufe, sie beginnt in Lovere bei etwa 200 Metern über dem Meeresspiegel und erreicht in Ponte di Legno etwa 1300 Meter über dem Meeresspiegel.
Die Richtung der Route, die der Legende von Carlo Magno folgt, ist unidirektional und führt in die Berge: Von Lovere aus folgt man dem rechten Ufer des Flusses Oglio bis zum Zentrum von Boario Terme, wo man durch das Dorf die orographische Linke weiterfährt, um dann auf der rechten Seite von Edolo nach Ponte di Legno zurückzukehren.
Die Reiseroute kann in fünf Abschnitte unterteilt werden: Lovere – Darfo Boario Terme; Darfo Boario Terme – Breno; Breno – Grevo; Grevo – Edolo und Edolo – Ponte di Legno.
In Boario Terme und in Edolo wird die Route von der Via Valeriana überquert.
Useful info / nützliche Info
Click here to find out more details about the itinerary.
Carlo Magno's Route is indicated through special signs.
DE – Hier clicken,um mehr Details über die Reiseroute zu erfahren.
Die Route von Carlo Magno ist durch spezielle Schilder gekennzeichnet.
---
Credits: camminodicarlomagno.it
Book now:
Trust the experience of: