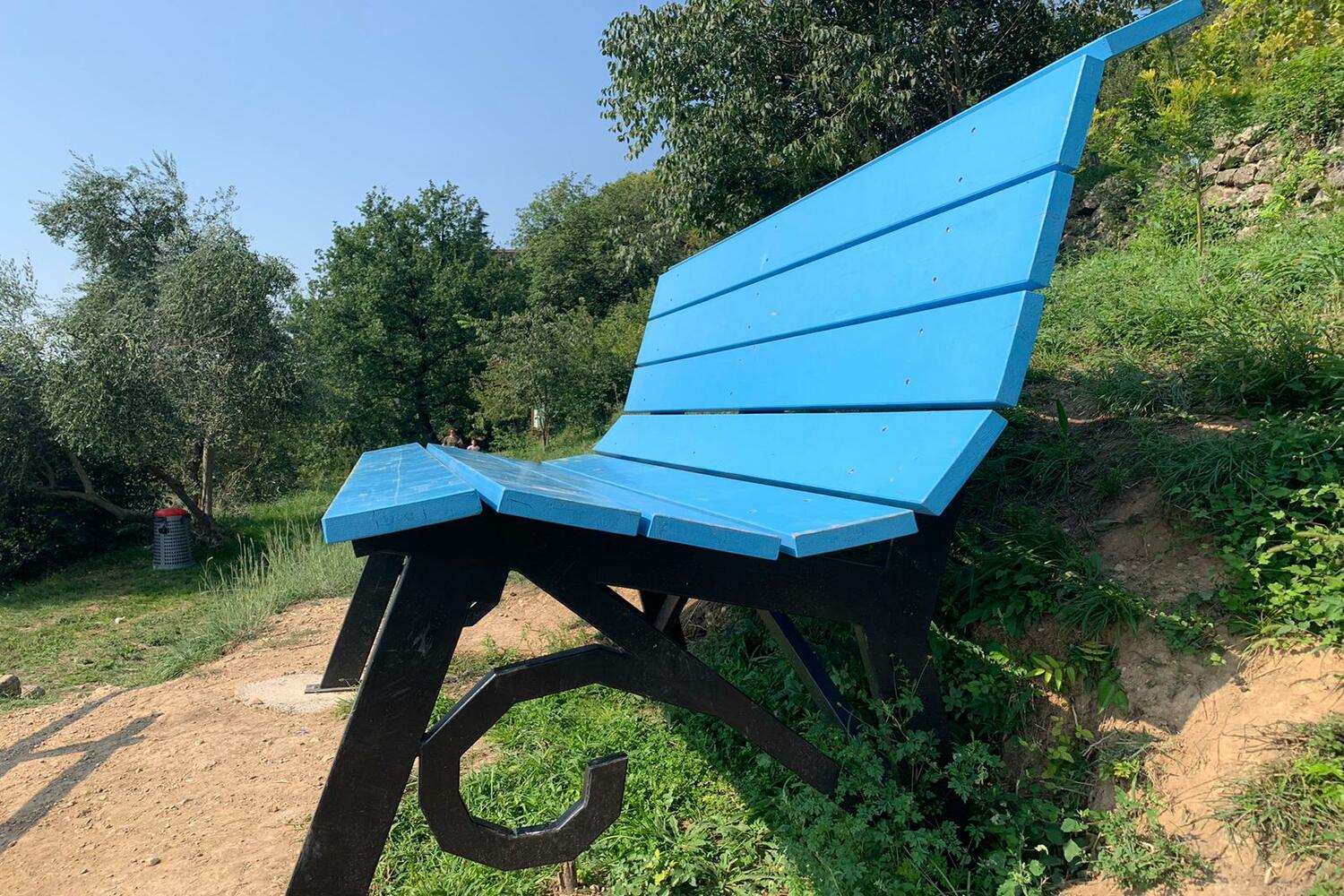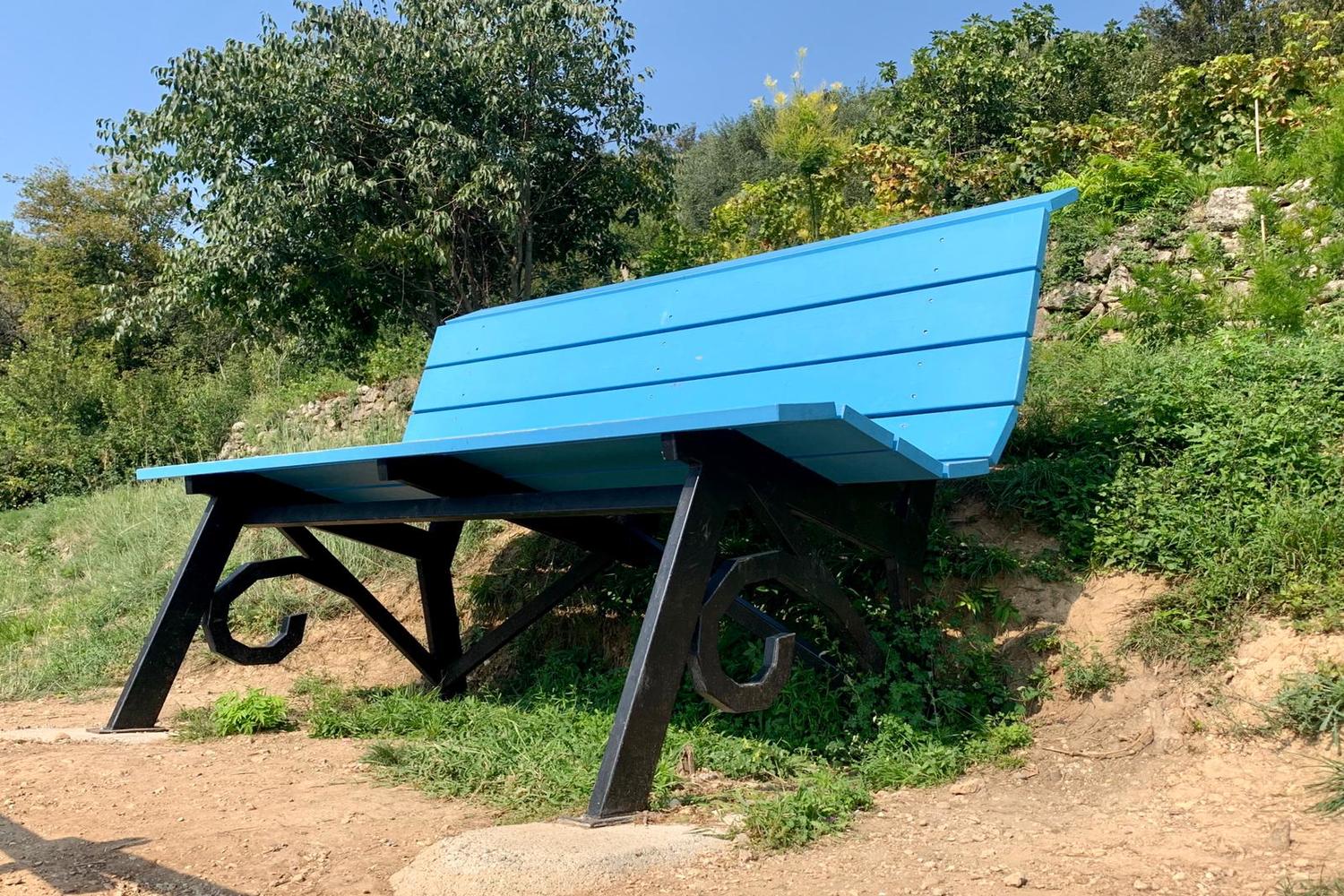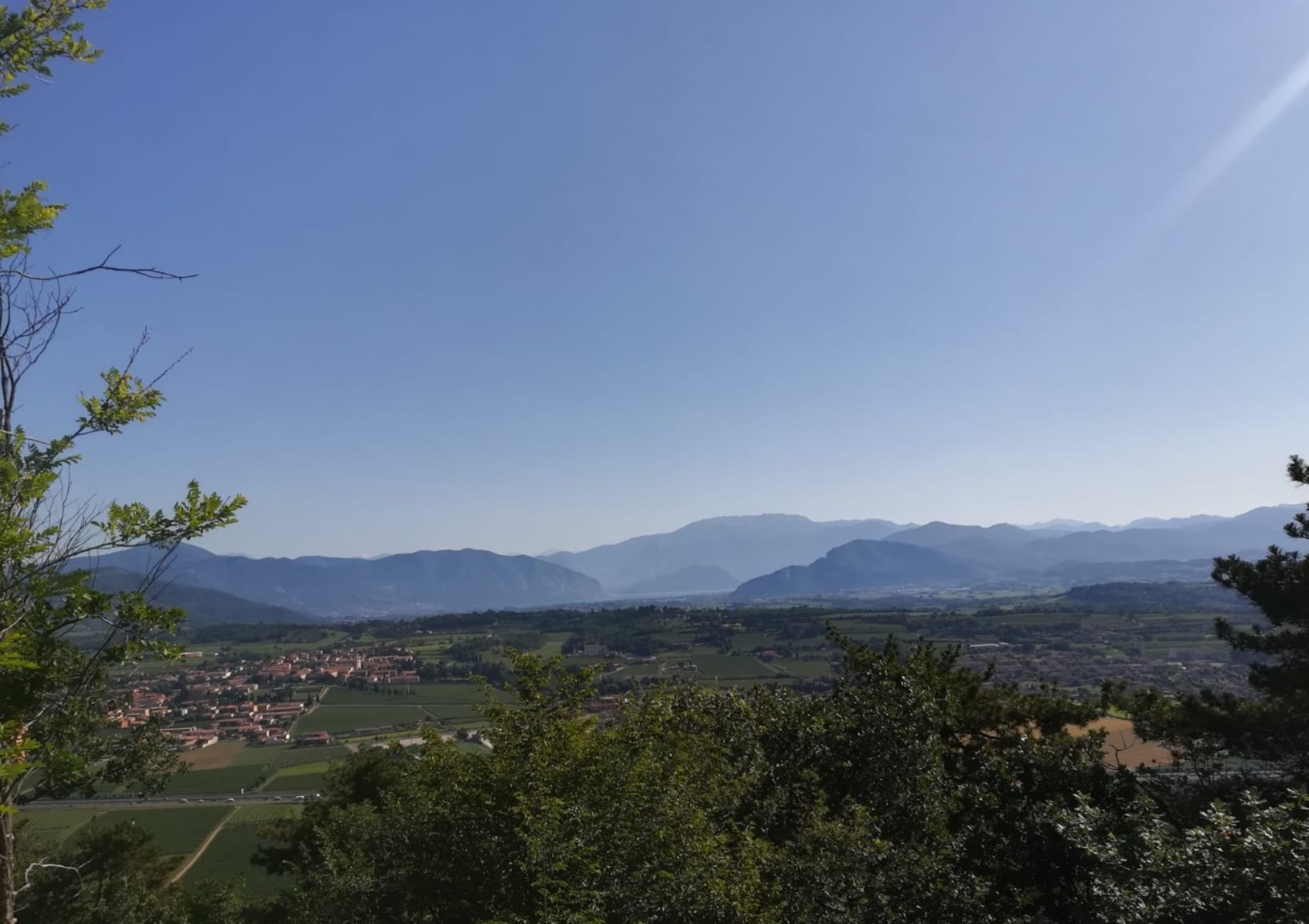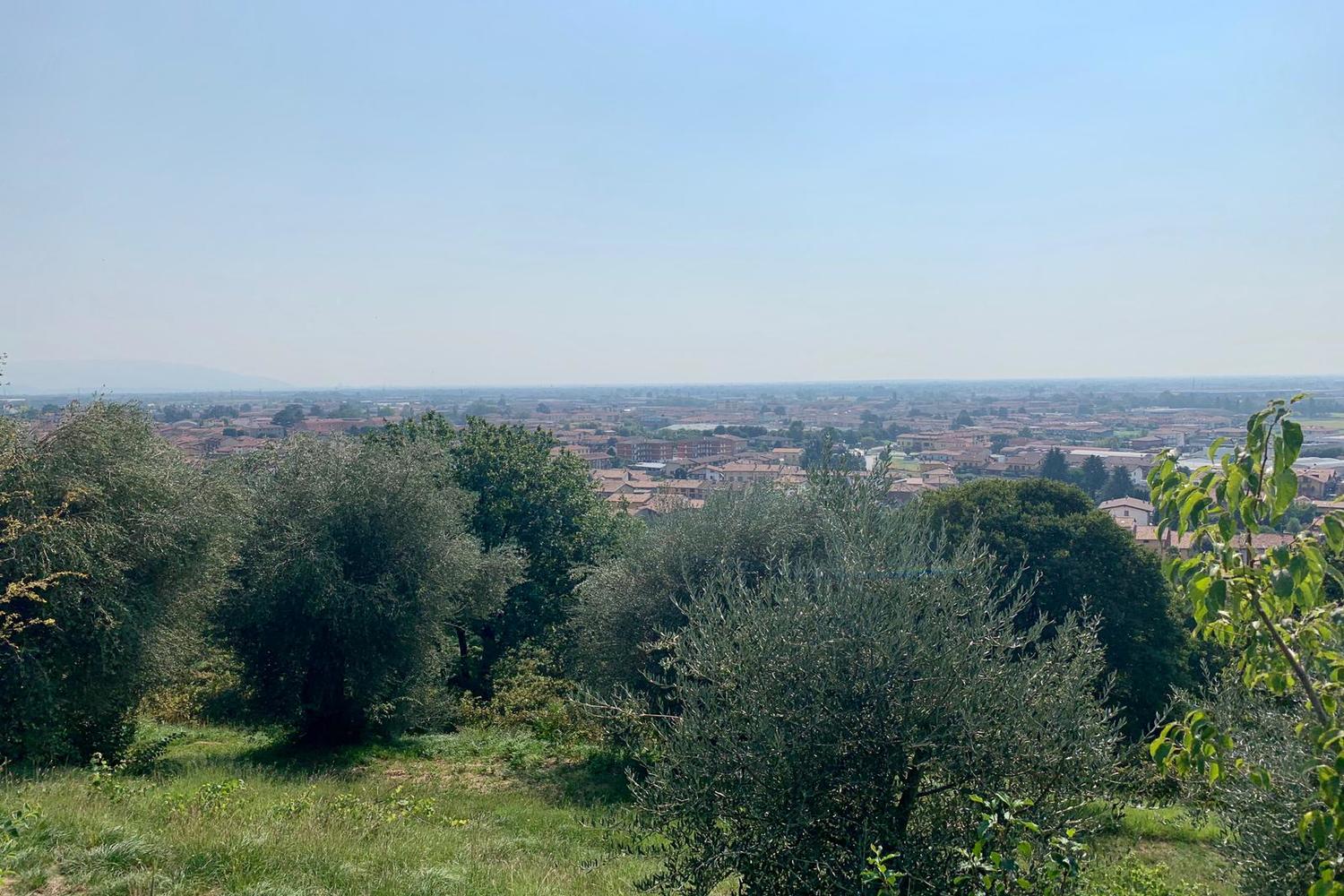 The " Big Bench " of Rovato is a blue bench located at the foot of Monte Orfano, from which you can enjoy a splendid panoramic view of the city and the surrounding area. Renamed 'The Hospitality Bench', it stands in the landscape and socio-cultural context of Villa Cantù, which is currently part of a psychiatric rehabilitation project managed by the Consorzio Cascina Clarabella.
The installation, created as part of the "Big Bench Community Project" (BBCP) by the American artist / designer Chris Bangle, was made possible thanks to the contribution of local associations ("Friends of the Fish Festival" of Riva di Solto, Fonteno Civil Protection and Xino's "Amici di San Carlo").
The activities of the BBCP – exclusive non-profit – provide both technical support to those who want to build a new official Big Bench, and collaboration with the excellence of local crafts to create products inspired by them, which can give a small
contribution to the local economy and tourism, in the sign of the positive spirit that the Big Benches bring to this area.
A part of the proceeds of each sale, such as donations made by those who build a new bench, is donated to the municipalities involved and destined to support local communities.
"We hope to see many more Large Benches built to make us feel like children again when we climb them, and that new visitors come to this area to enjoy the spectacular view of the landscape" – Chris Bangle
How to get there: in order to reach the big bench you can park your car near Santo Stefano's sanctuary.
Duration: 5 minutes.
Book now:
Trust the experience of: