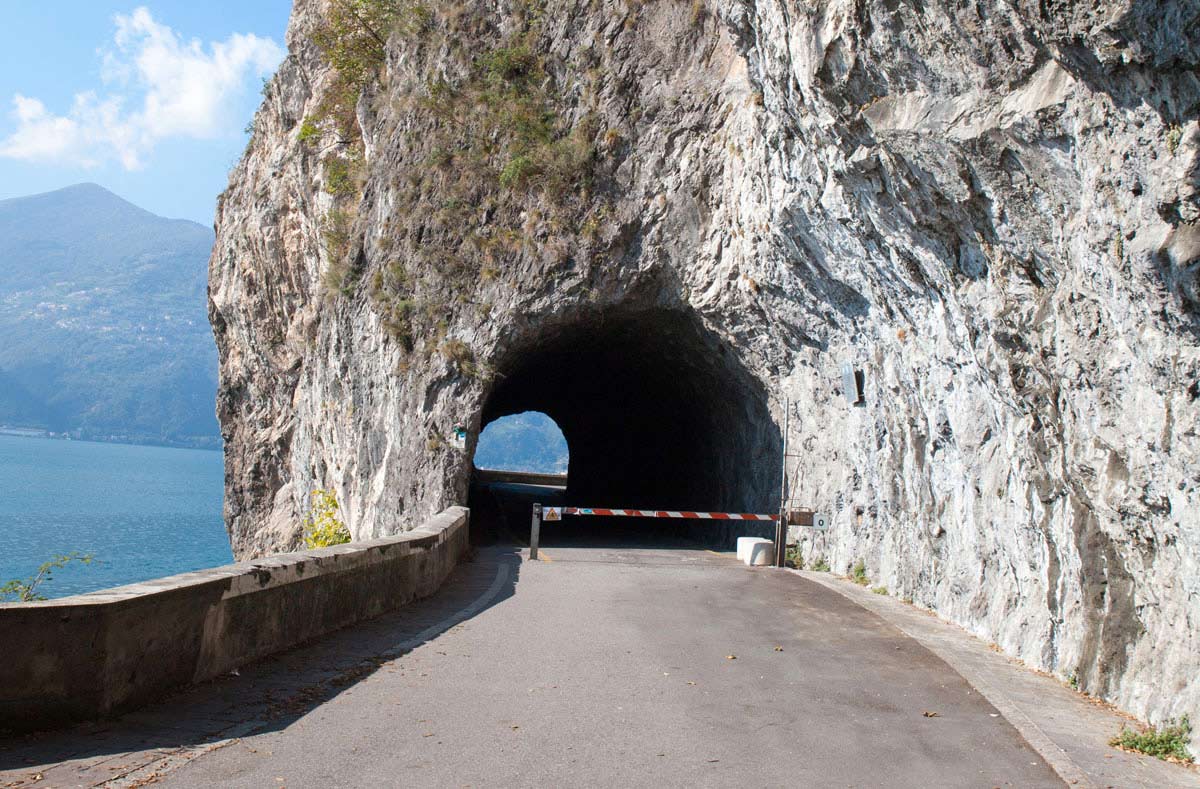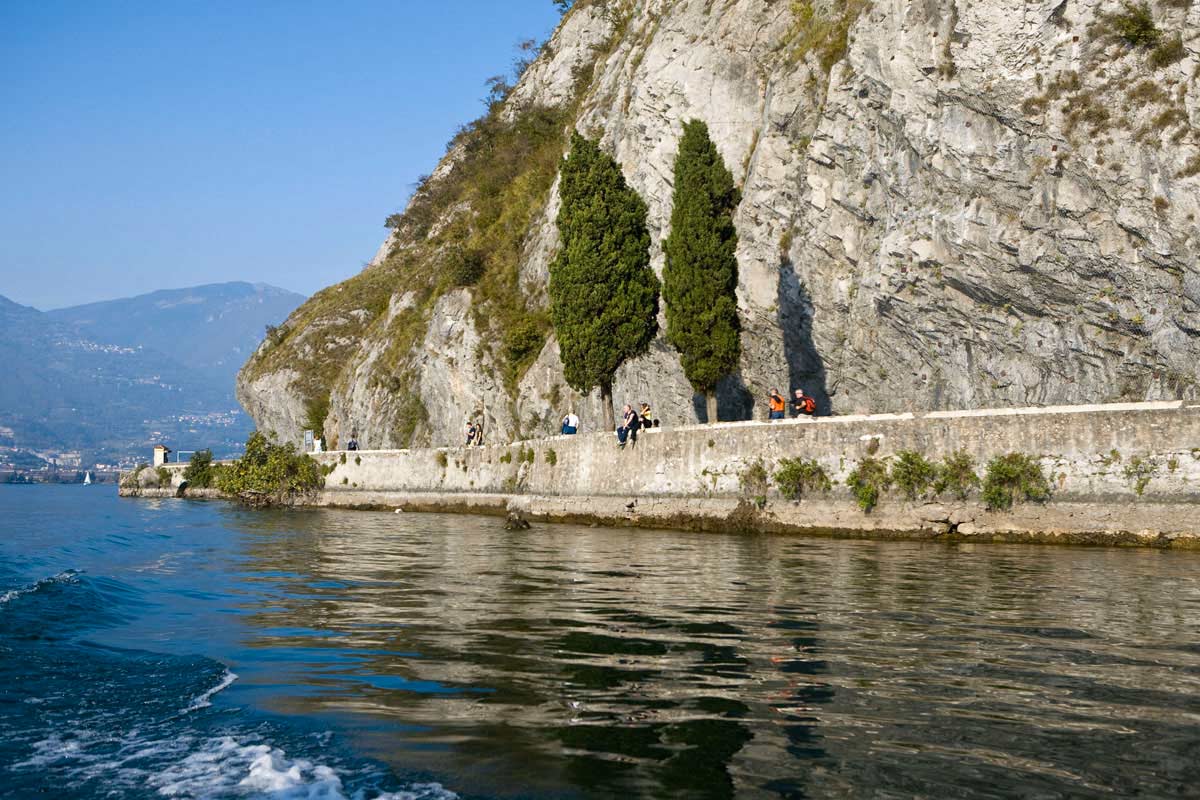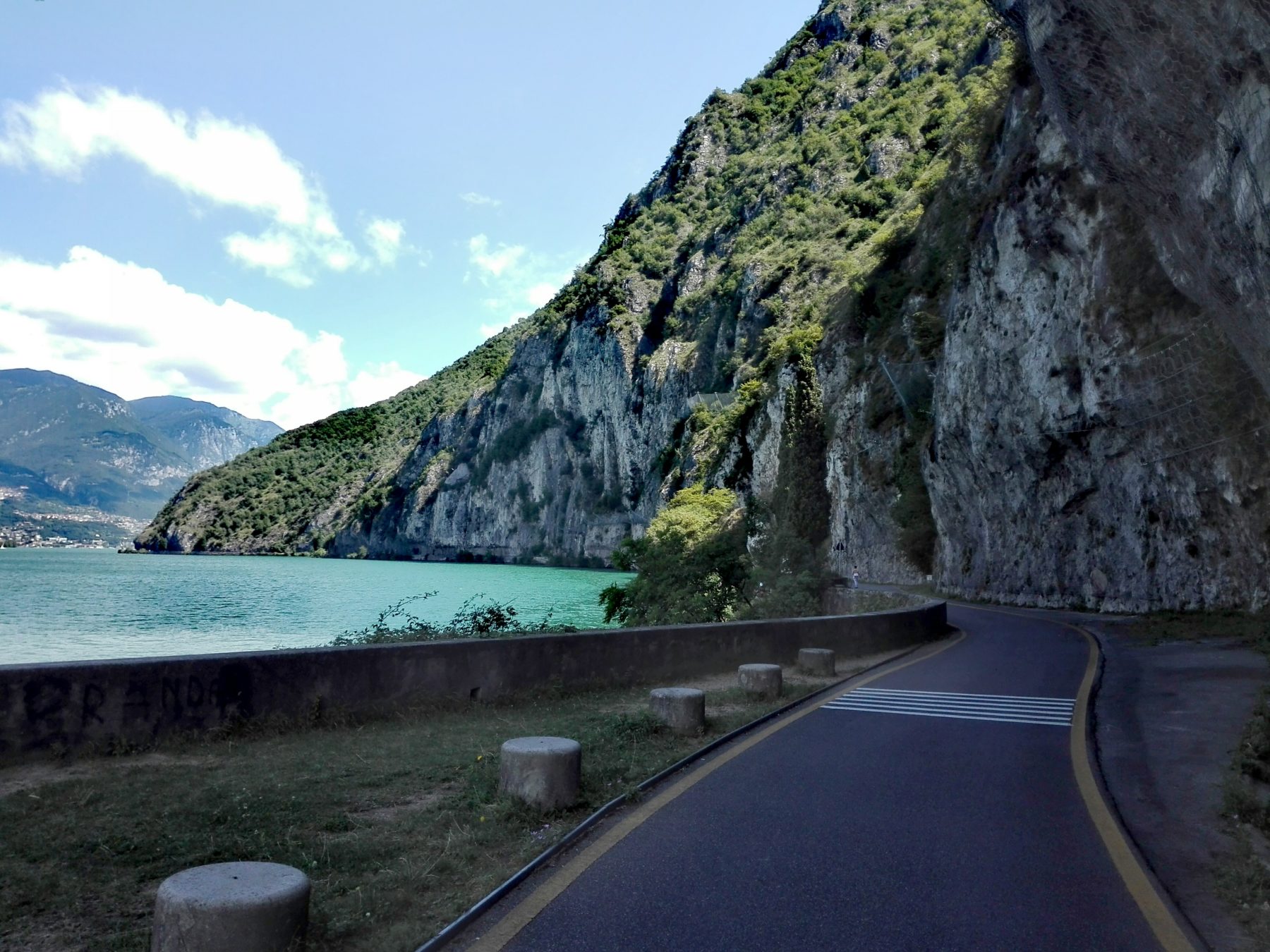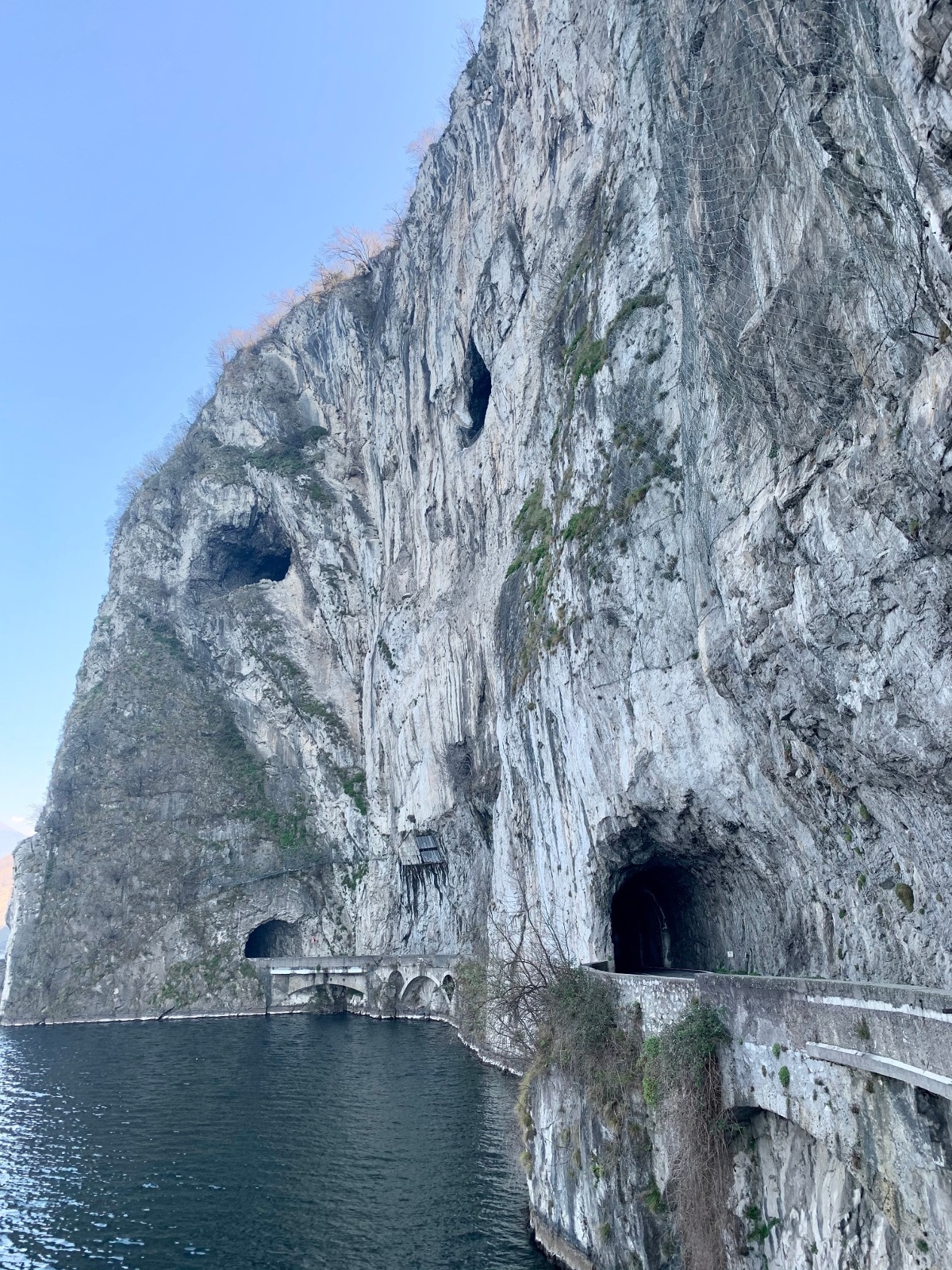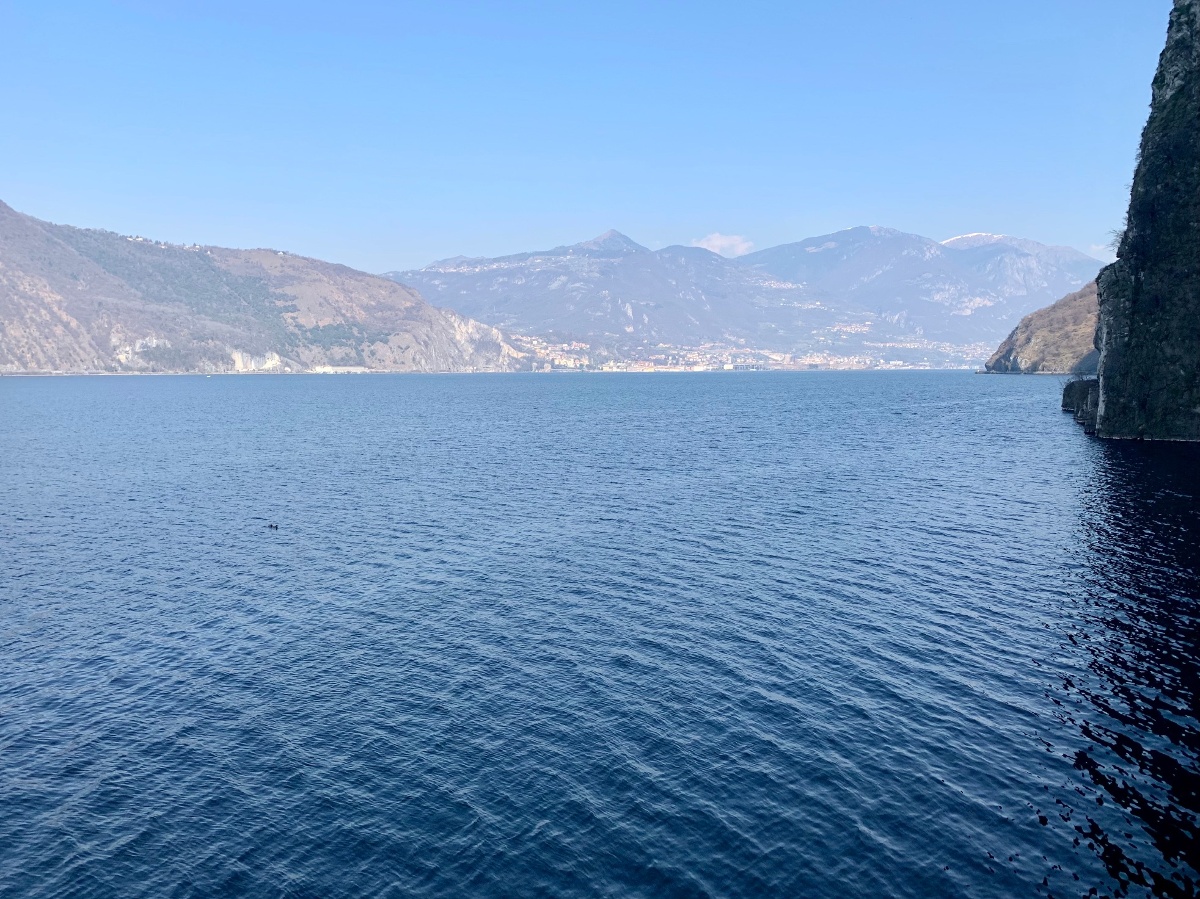 Walk on the cycle-pedestrian path between Vello and Toline
ATTENTION! FROM 02/11/2022 TO 10/03/2023
THE "VELLO – TOLINE" CYCLE-PEDESTRIAN PATH WILL BE CLOSED FOR MAINTENANCE, FROM 7 AM OF EVERY MONDAY UNTIL 5 PM OF EVERY FRIDAY.
ITS SAFE REOPENING WILL BE GUARANTEED DURING THE WEEKENDS.
AUFGEPASST! Vom 02.11.2022 bis 10.03.2023
Der "Vello – Toline" Rad- und Fußgängerweg wird von 07.00 Uhr jeden Montag bis 17.00 Uhr jeden Freitag wegen Arbeiten geschlossen.
Die sichere Wiederöffnung wird am Wochenende garantiert.
The cycle-pedestrian between Vello (Marone) and Toline (Pisogne) represents a simple but very suggestive itinerary that can be travelled on foot or by bicycle.
DE – Der Rad- und Fußgängerweg zwischen Vello (Marone) und Toline (Pisogne) ist eine einfache, aber sehr eindrucksvolle Route, die zu Fuß oder mit dem Fahrrad begangen werden kann.
The trail / der Weg
After crossing the town of Vello and eventually having parked the car, you will find yourself in front of the entrance to the Vello-Toline. The flat path runs along the lake passing through the engraved furrow of the Valle Finale and ends at the small promontory of Punta delle Croci Bresciane. Along the entire cycle-pedestrian area, it is possible to admire panoramic views of the lake, in particular the Castro ravine on the western side of the lake.
DE – Nachdem man die Stadt Vello überquert und das Auto geparkt hat, befindet sich man vor dem Eingang zum Vello-Toline. Der flache Weg führt entlang des Sees durch die gravierte Furche des Valle Finale und endet am kleinen Vorgebirge der Punta delle Croci Bresciane. Entlang der gesamten Fahrrad-Fußgängerzone kann man den Panoramablick auf den See, insbesondere die Castro-Schlucht auf der westen Seite, genießen.
How to arrive and where to park / Anreise und Parkplätze
Follow the SP 510 and take the exit Vello / Marone / Sale Marasino Sulzano.
There are paid parking spaces in the center of Vello.
Vello can also be reached with the Brescia-Iseo-Edolo railway line (stop at Vello's railway station).
DE – Man muss der SP 510 bis zur Ausfahrt Vello / Marone / Sale Marasino Sulzano folgen.
Kostenpflichtige Parkplätze im Zentrum von Vello.
Vello kann auch mit der Eisenbahnlinie Brescia-Iseo-Edolo (Haltestelle Vello) erreicht werden.
Book now:
Trust the experience of: