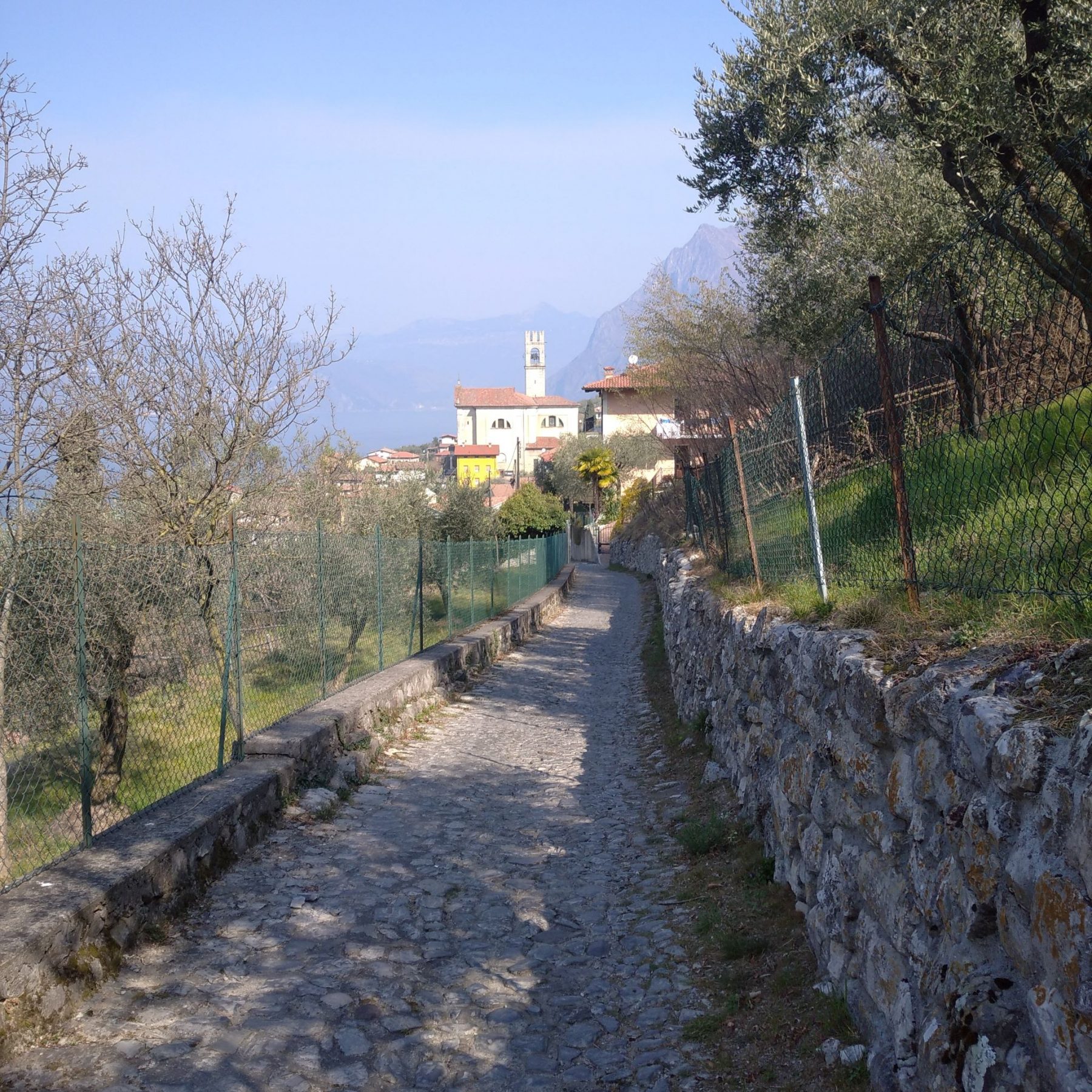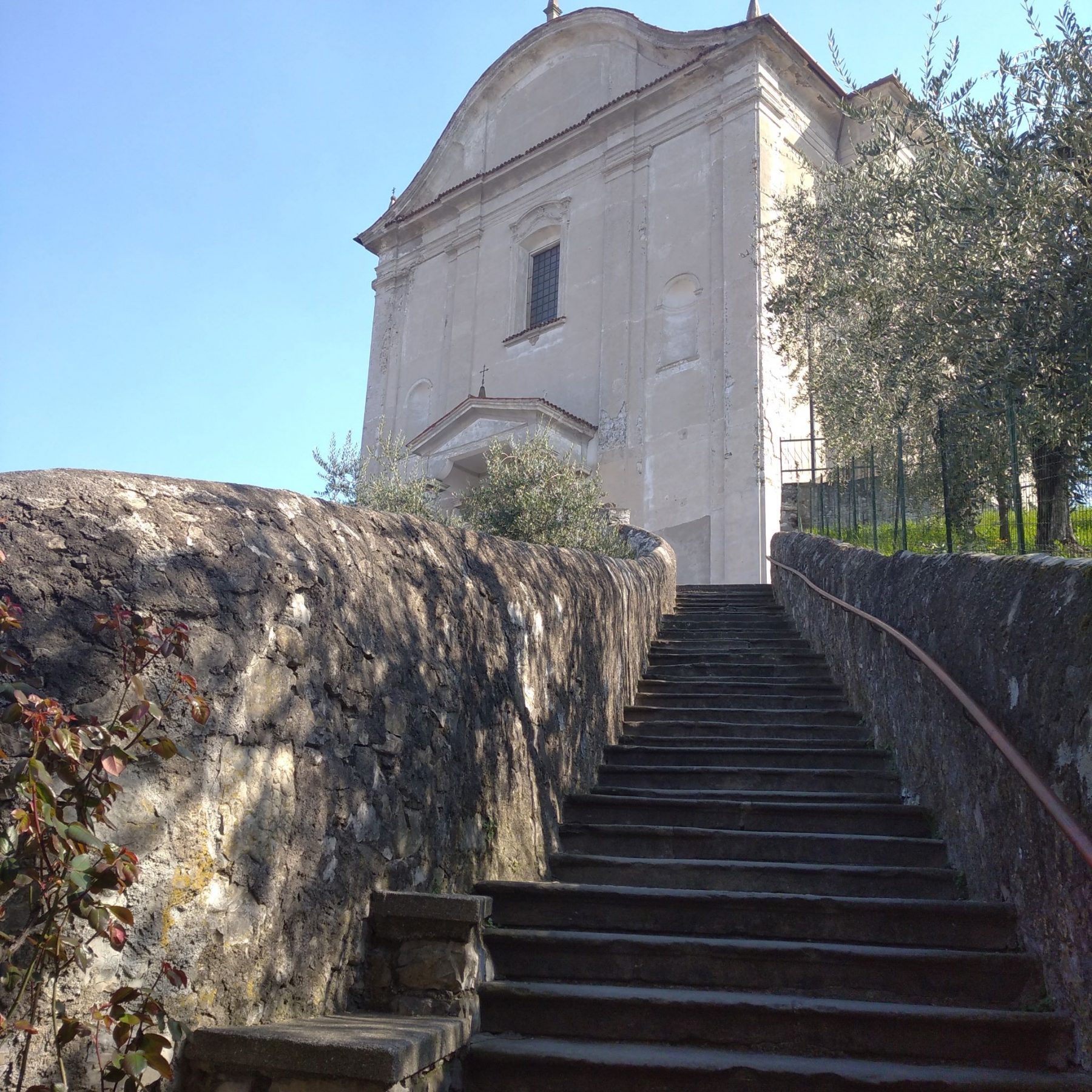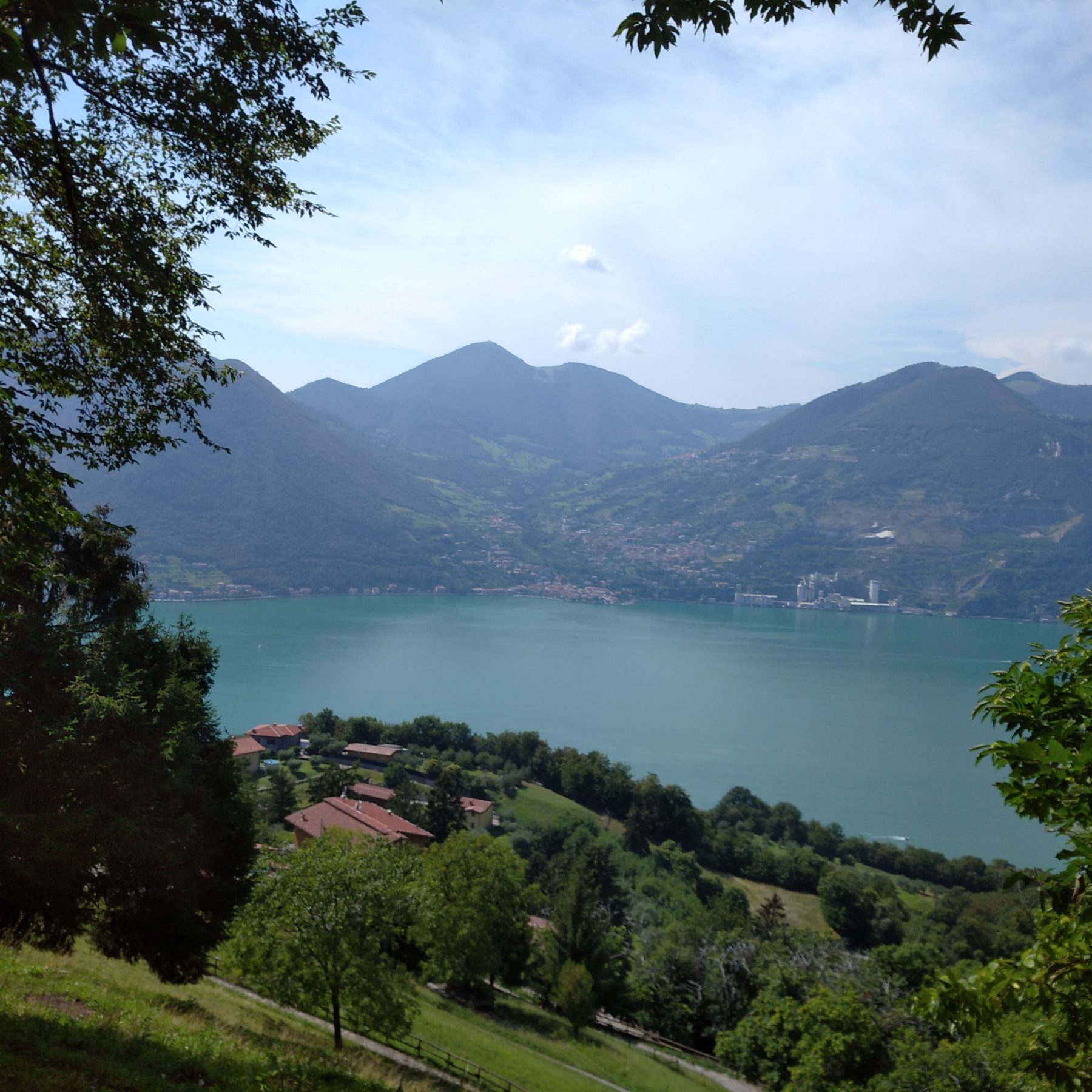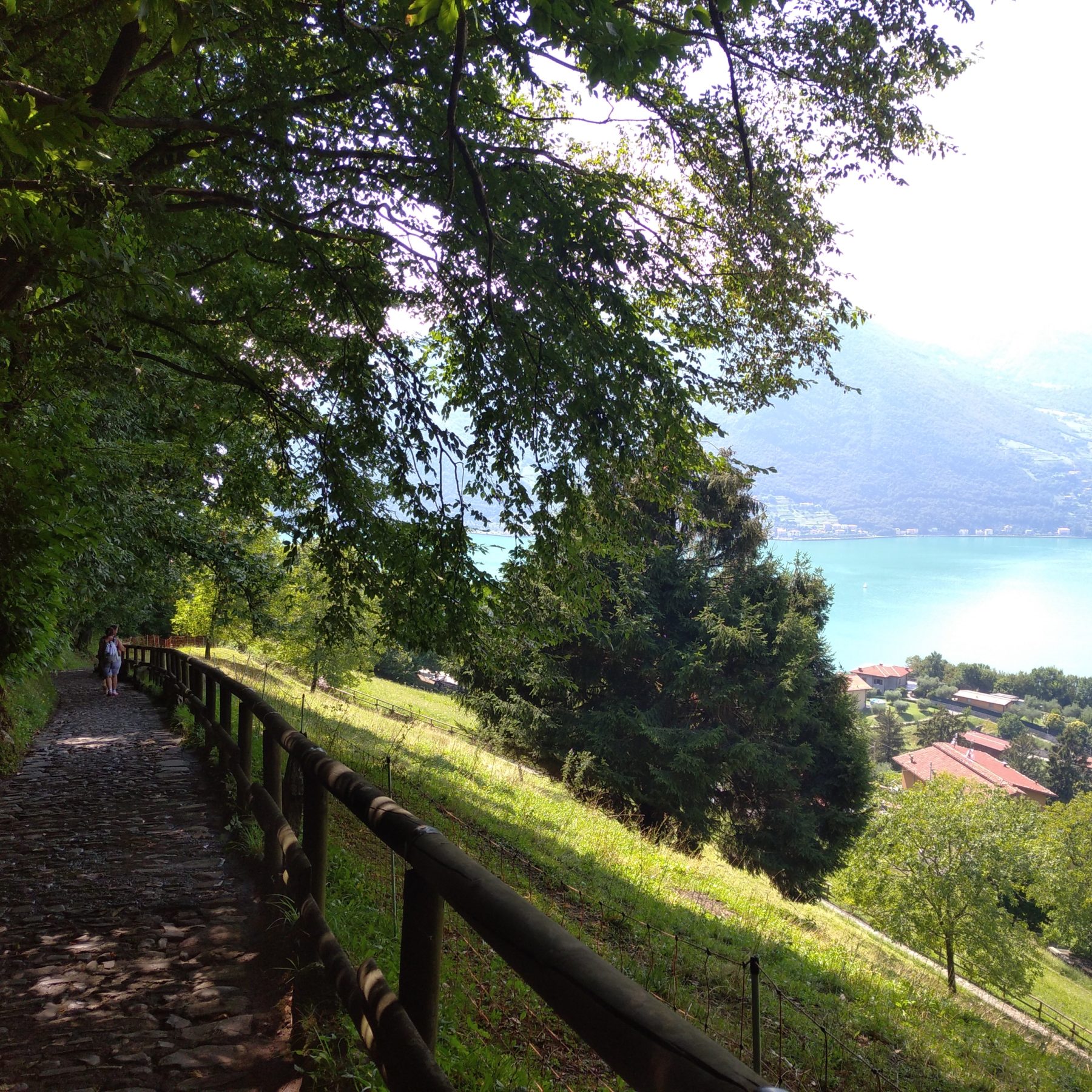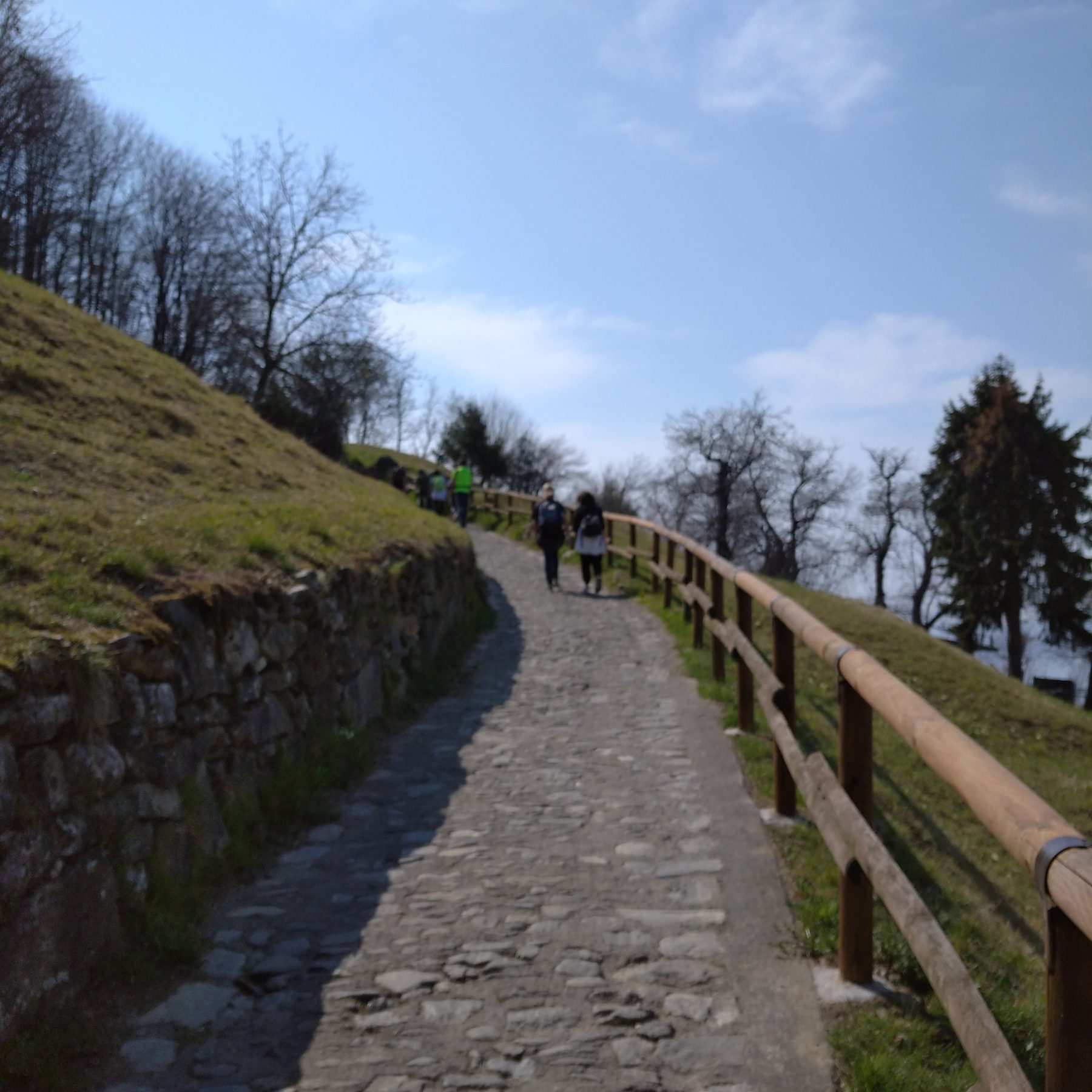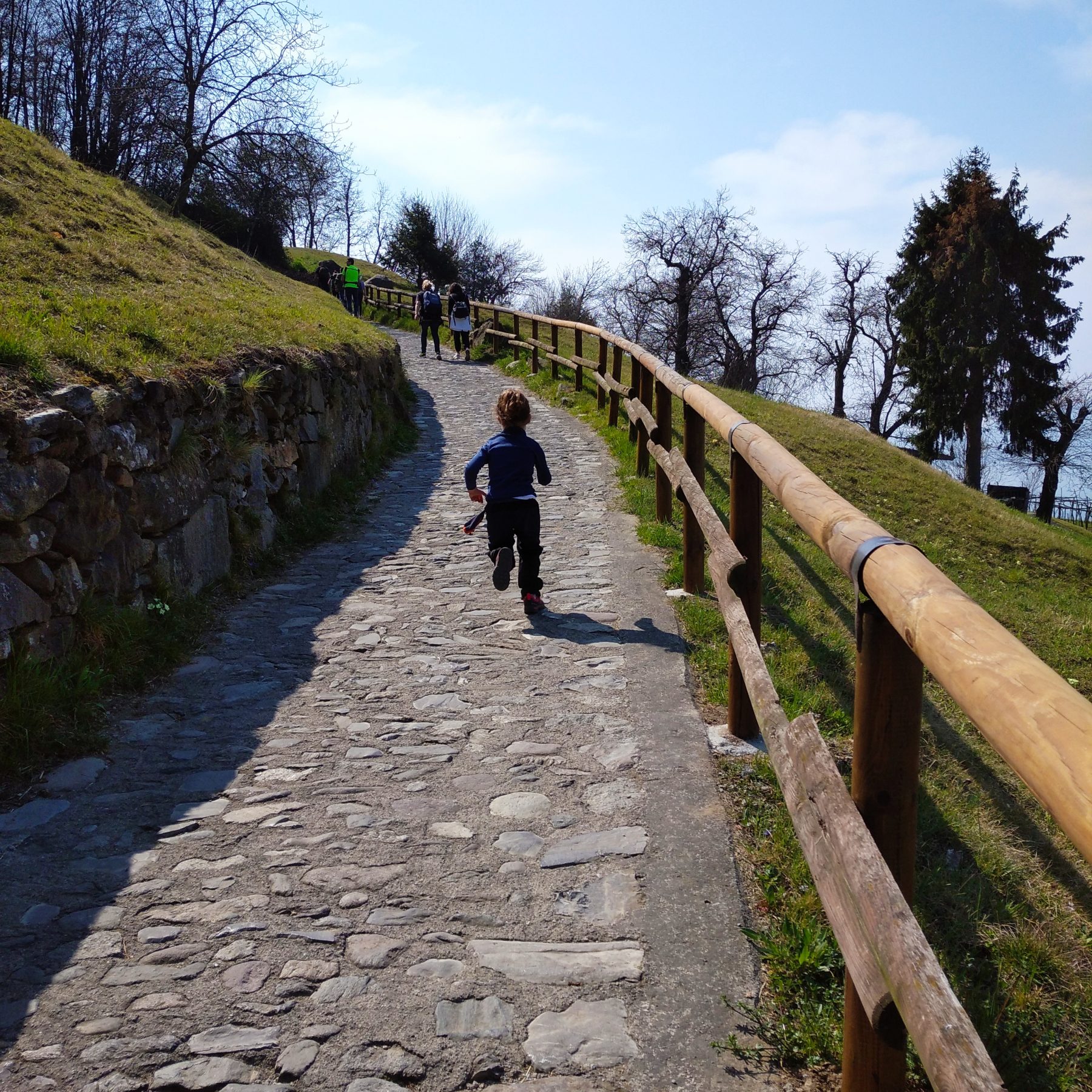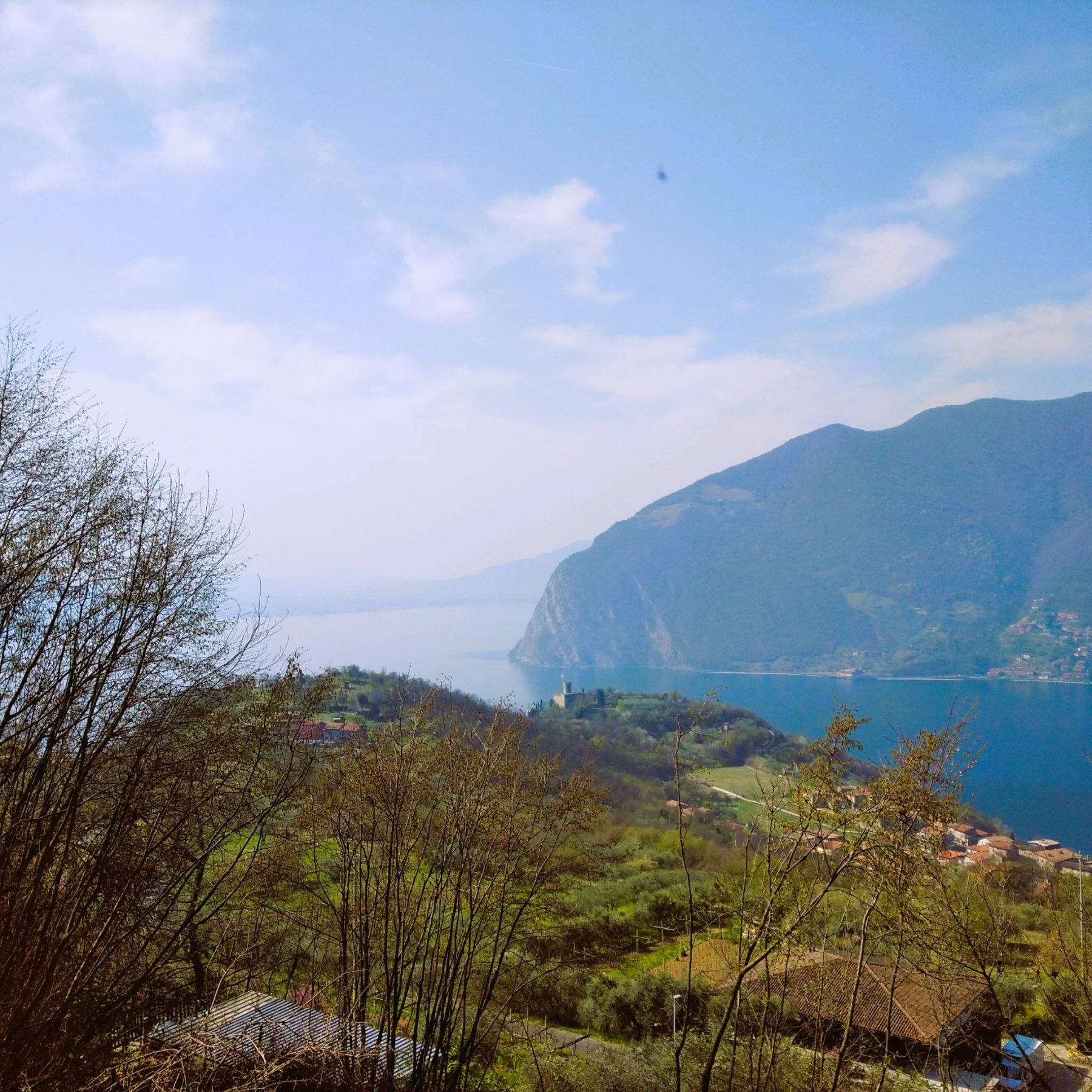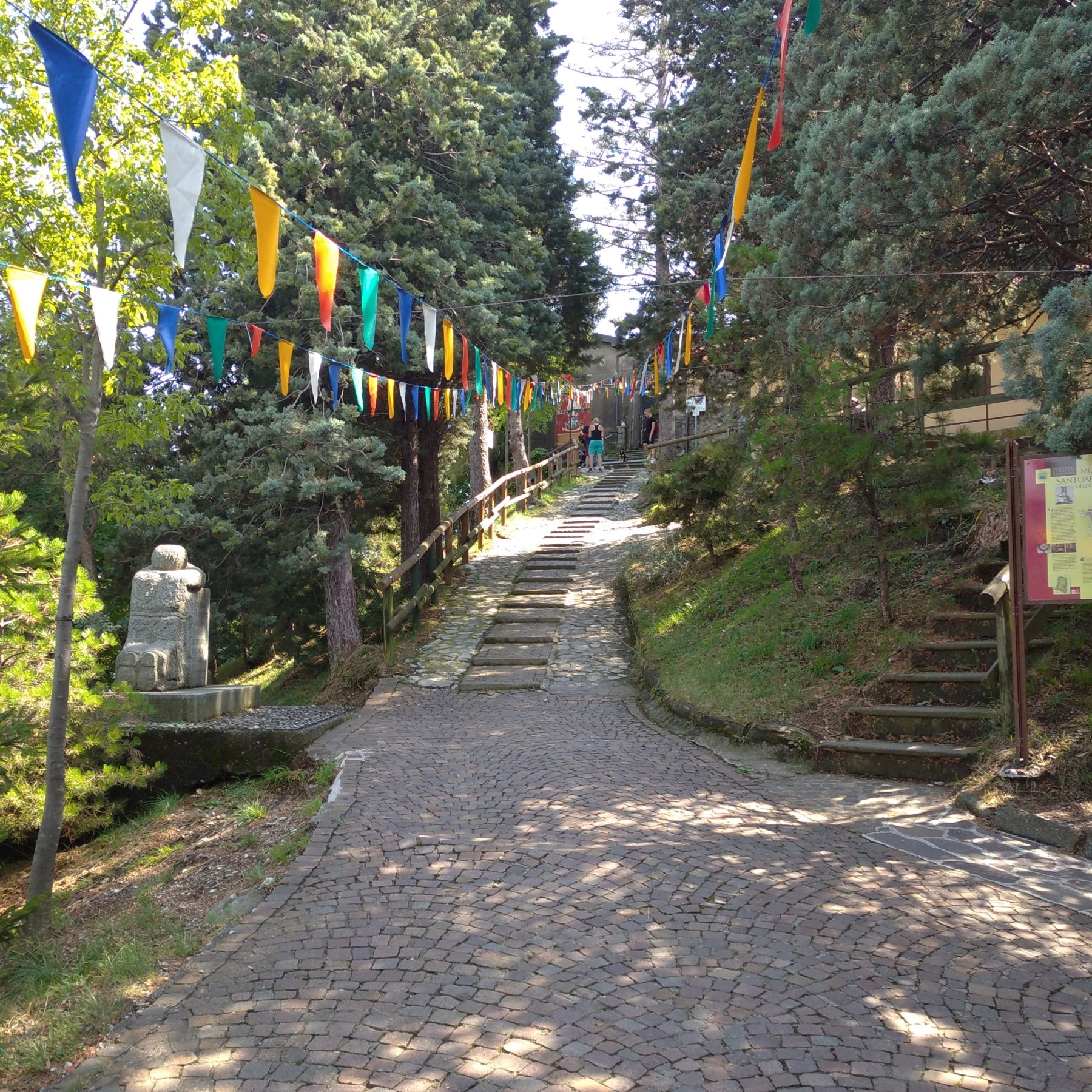 Stroll from Siviano di Monte Isola to the Ceriola Shrine
Easy excursion for families with children to reach the Sanctuary of the Madonna della Ceriola.
DE – Einfacher Ausflug für Familien mit Kindern, um die Wallfahrtskirche Madonna della Ceriola zu erreichen.
The trail / der Weg
The route starts from the town hall square of Monte Isola, the village of Siviano. From the square continue in the direction of Carzano, and turn right in the narrow passage, following the sign towards the locality Cure. The itinerary passes under the Parish Church of SS. Faustino and Giovita and goes up towards the center of the island.
The paved road becomes a mule track with a panoramic view of the lake and the wonderful hill of Monte Isola. The mule track then reaches the hairpin bend below the village of Cure. Follow the road towards the center of the locality Cure and – once through the village – follow the pleasant and sometimes steep climb that leads in 20 minutes to the Sanctuary Madonna della Ceriola, from which it is possible to admire Lake Iseo and the nearby Franciacorta hills.
DE – Die Route beginnt am Rathausplatz von Monte Isola, im Ortsteil Siviano. Vom Platz aus geht man weiter in Richtung Carzano, man biegt rechts in der engen Passage ab und folgt dem Schild nach Cure. Die Straße führt unter der Pfarrkirche SS. Faustino und Giovita und steigt in Richtung Inselmitte an.
Die asphaltierte Straße wird zu einem Saumpfad mit Panoramablick auf den See und den wunderschönen Hügel von Monte Isola. Der Saumpfad erreicht dann die Haarnadelkurve unterhalb des Dorfes Cure. Man folgt der Straße, die zum Zentrum von Cure ansteigt. Nach dem Dorf beghet man die angenehme und manchmal steile Straße, die in 20 Minuten zur Wallfahrtskirche Madonna della Ceriola führt, von wo aus man den ganzen See und das Gebiet Franciacorta bewundern kann.
How to arrive / Anreise
Monte Isola can be reached all year round by ferry Navigazione Lago d'Iseo – from Sulzano to the locality Peschiera Maraglio and from Sale Marasino to the locality Carzano – every 15/20 minutes.
There are also some boats that connect the island with Iseo. It is also possible to board from the other piers around the lake during the Spring and Summer months.
It is then possible to reach Siviano by bus from Peschiera Maraglio or Carzano.
DE – Monte Isola kann das ganze Jahr über mit den Fähren der Navigazione Lago d'Iseo von Sulzano nach Peschiera Maraglio und von Sale Marasino nach Carzano alle 15/20 Minuten erreicht werden.
Es gibt auch einige Boote, die die Insel mit Iseo verbinden. Im Frühling und Sommer kann man auch von den anderen Häfen des Sees aus an Bord gehen.
Man kann dann Siviano von Peschiera Maraglio oder Carzano mit dem Bus erreichen.
Book now:
Trust the experience of: