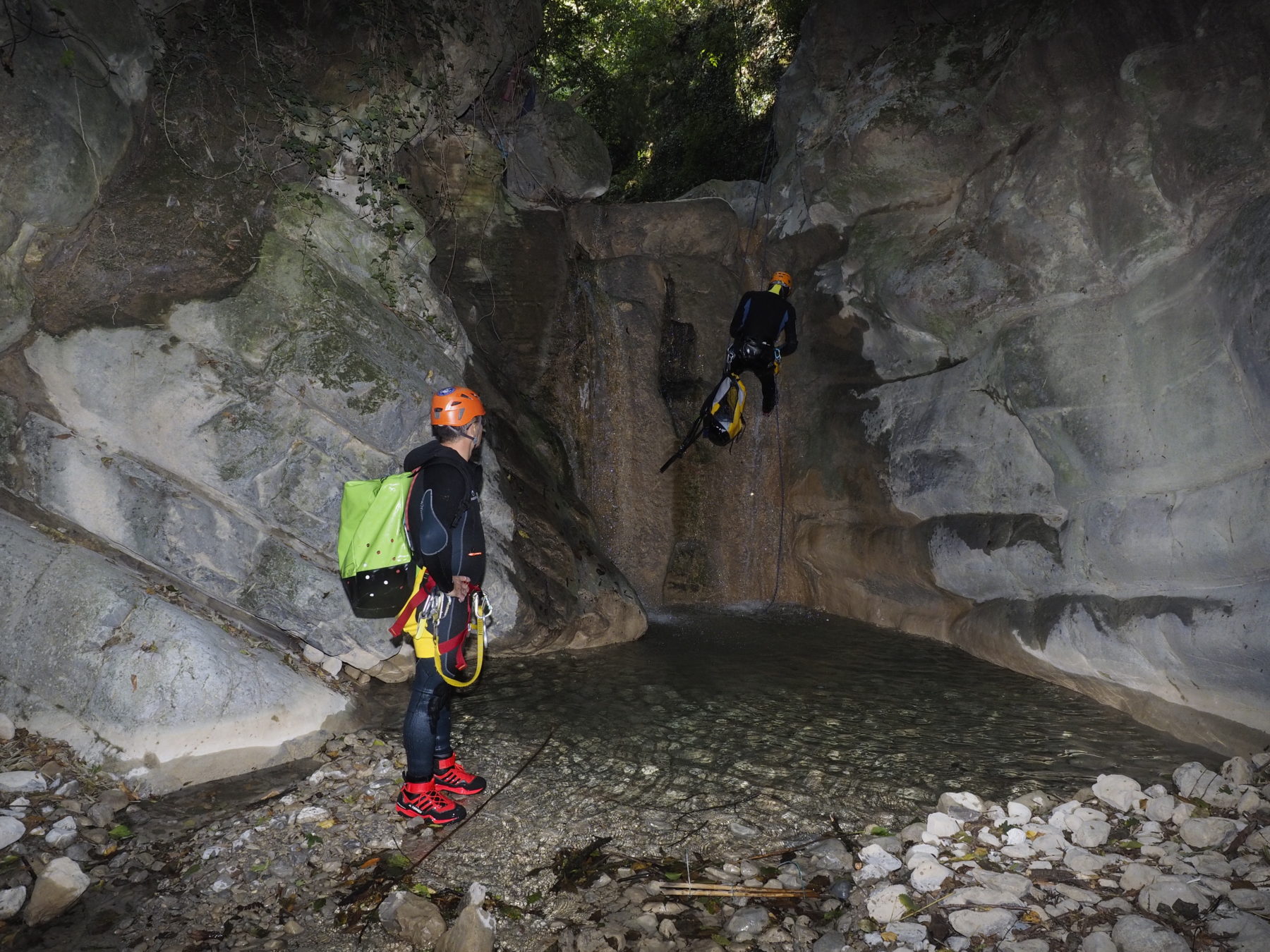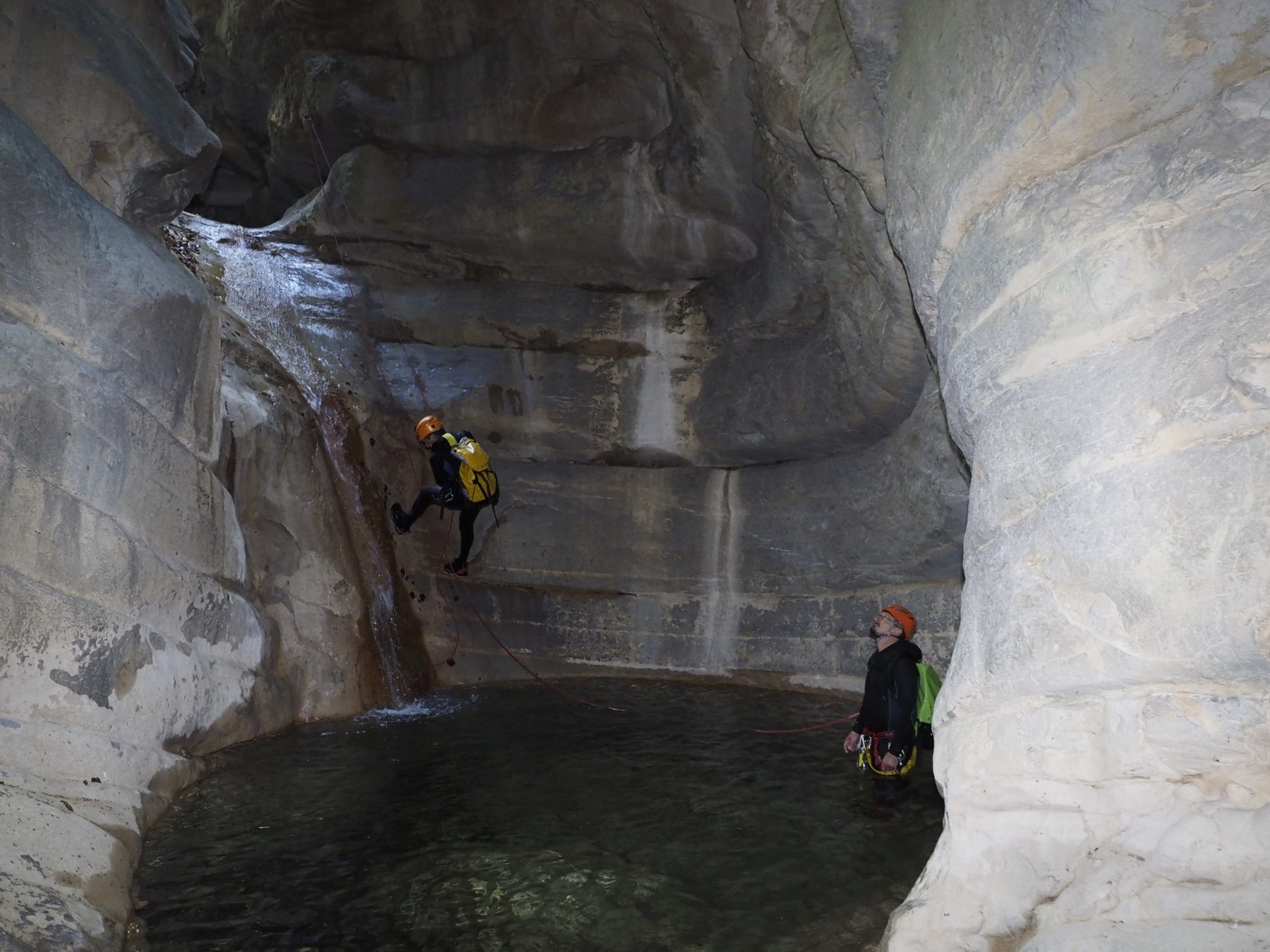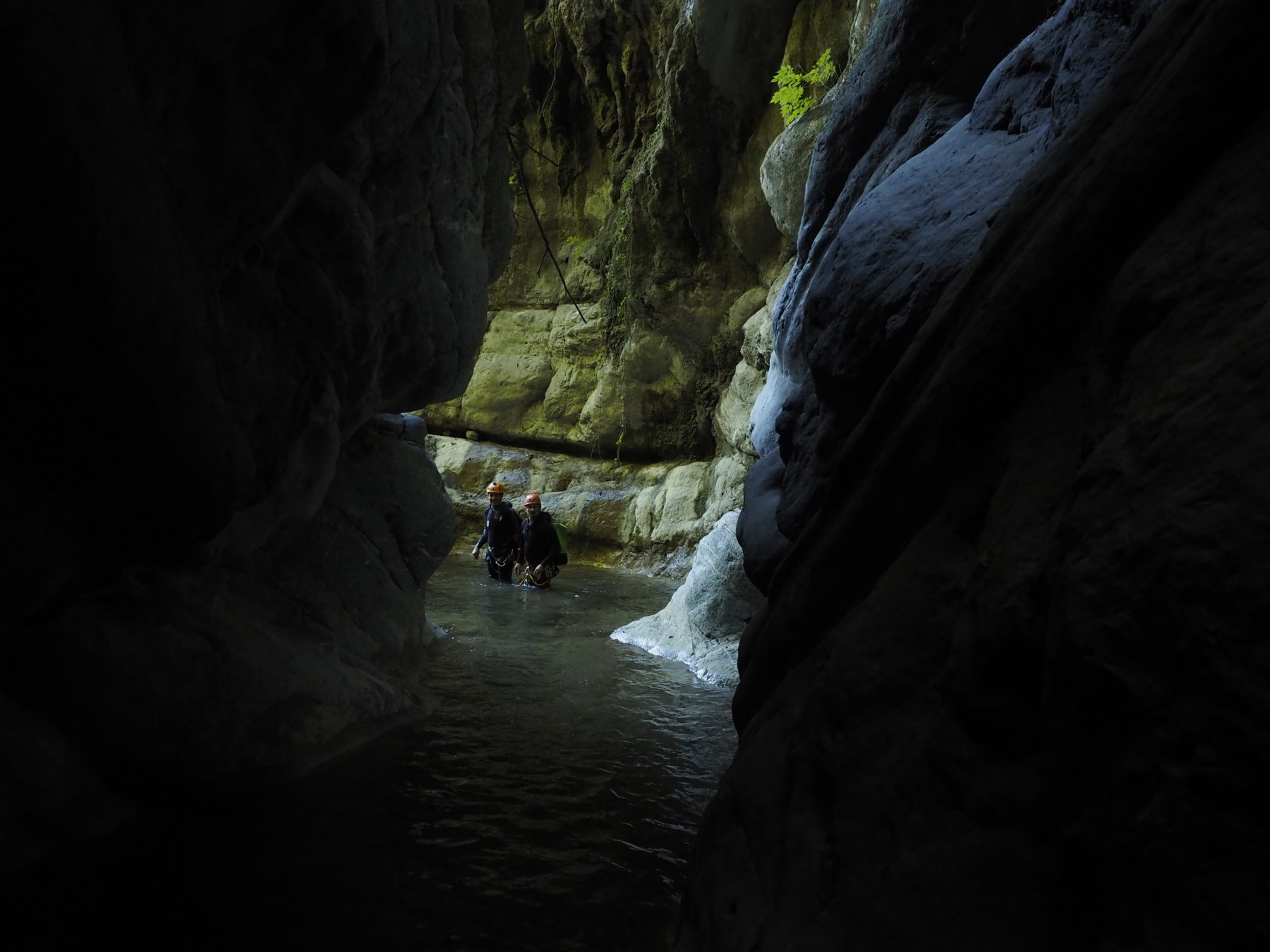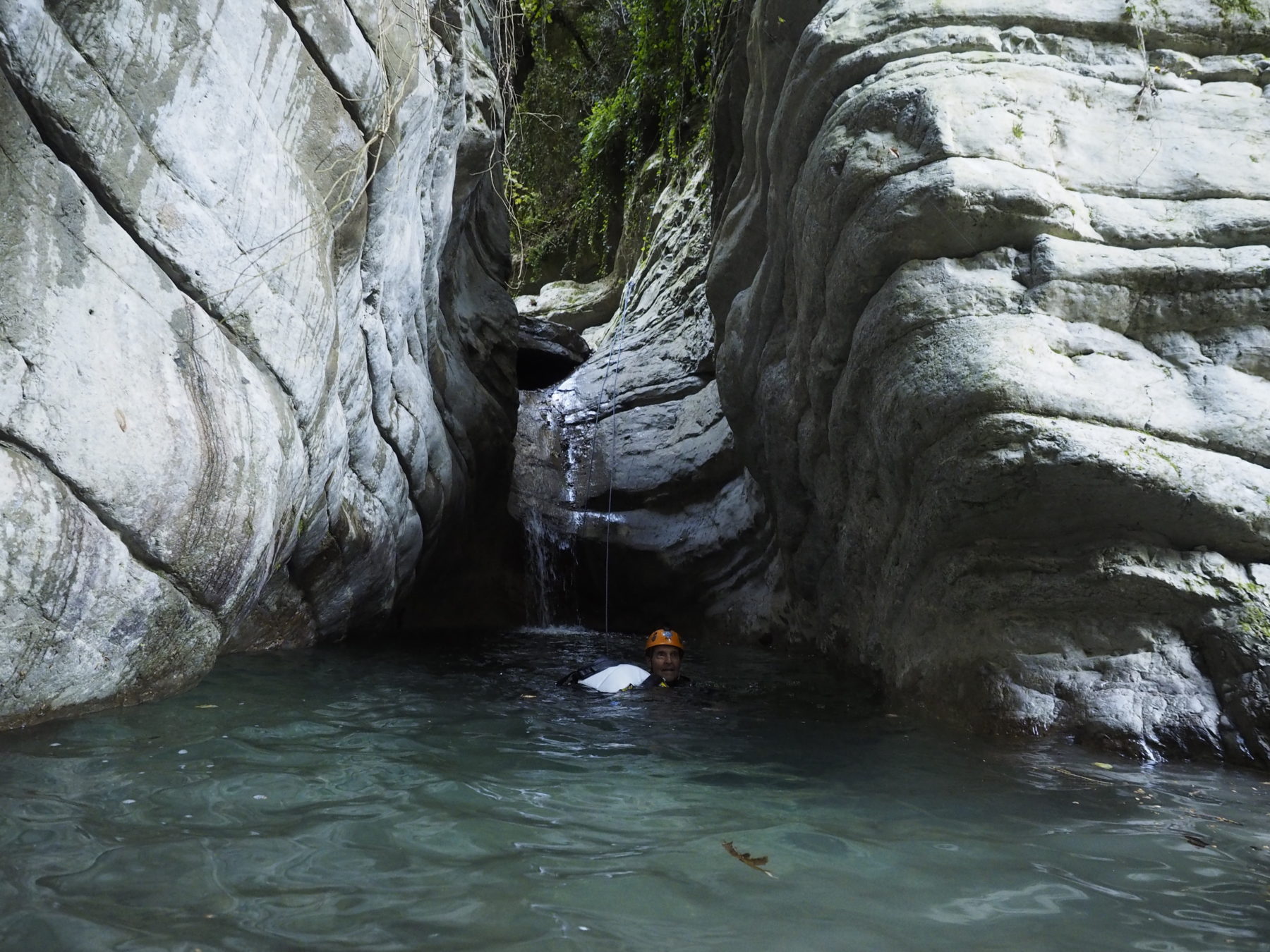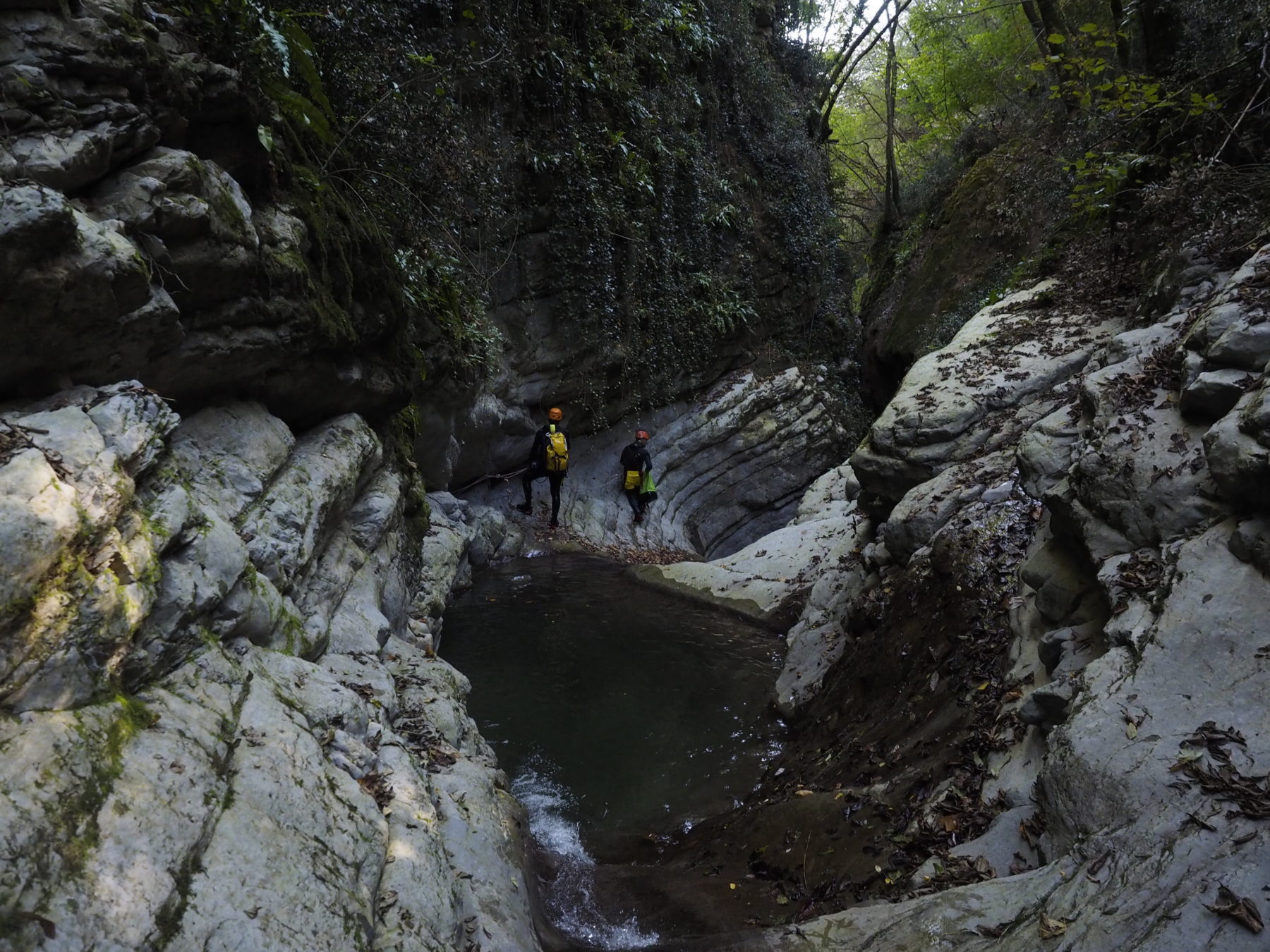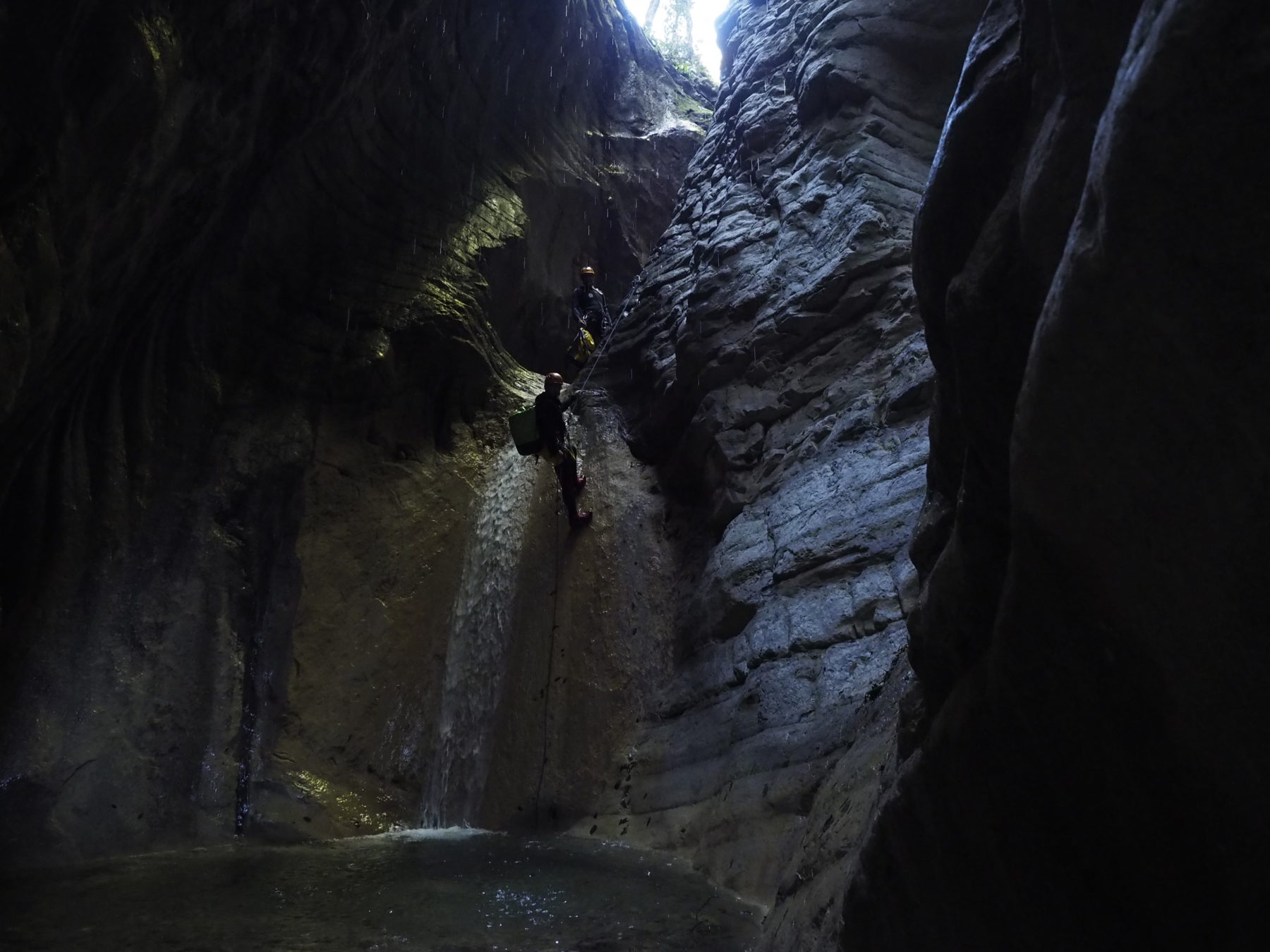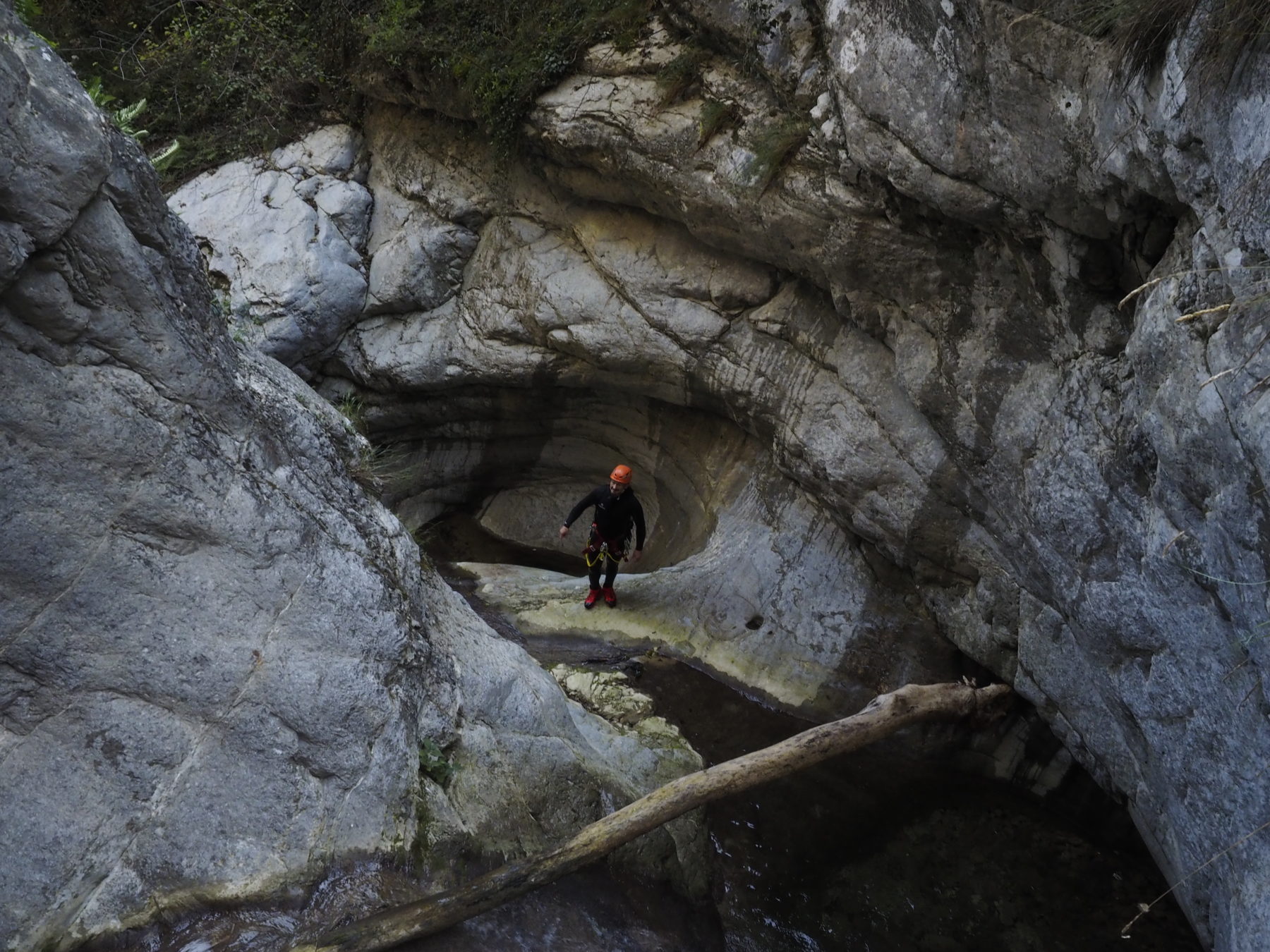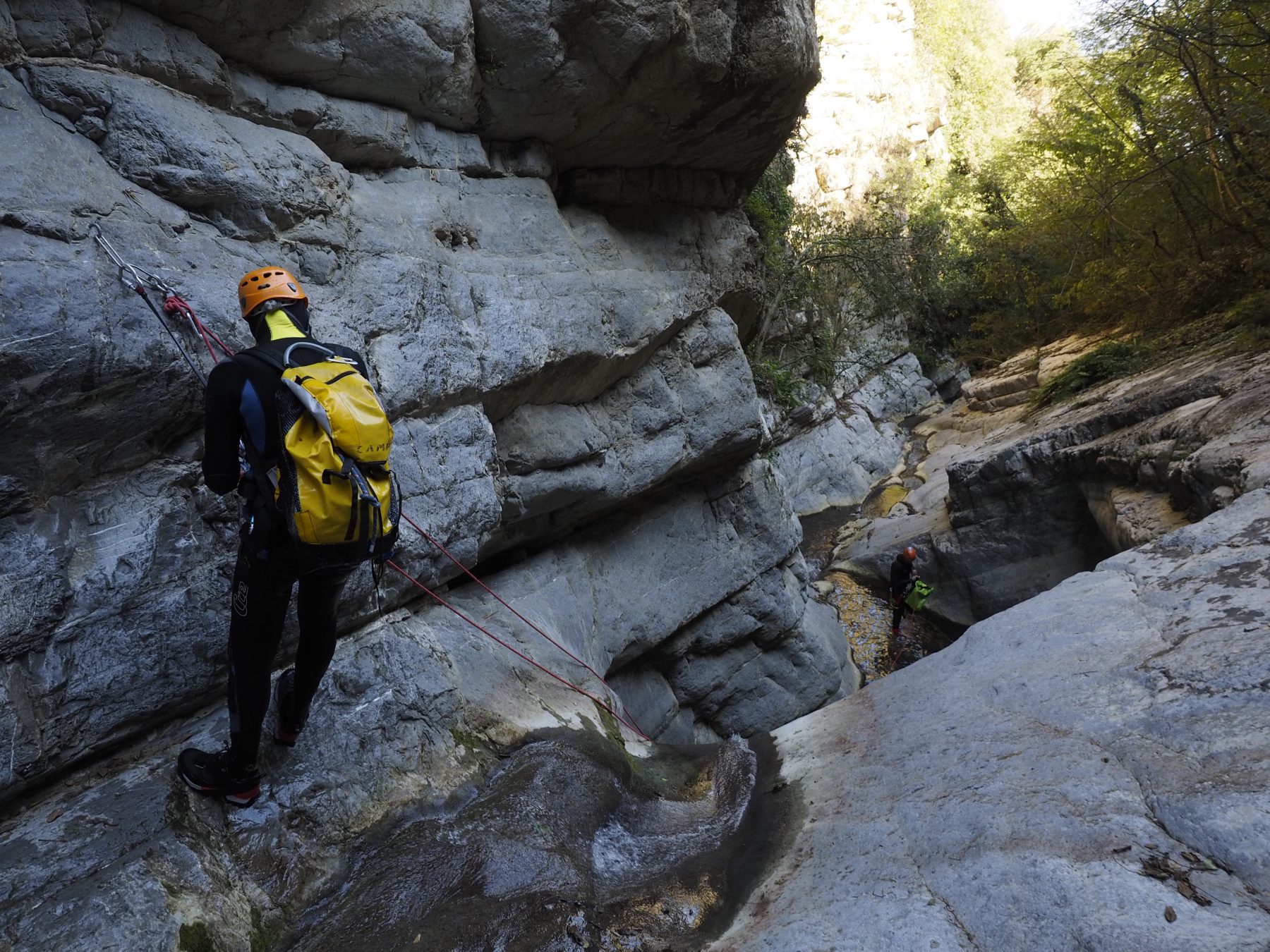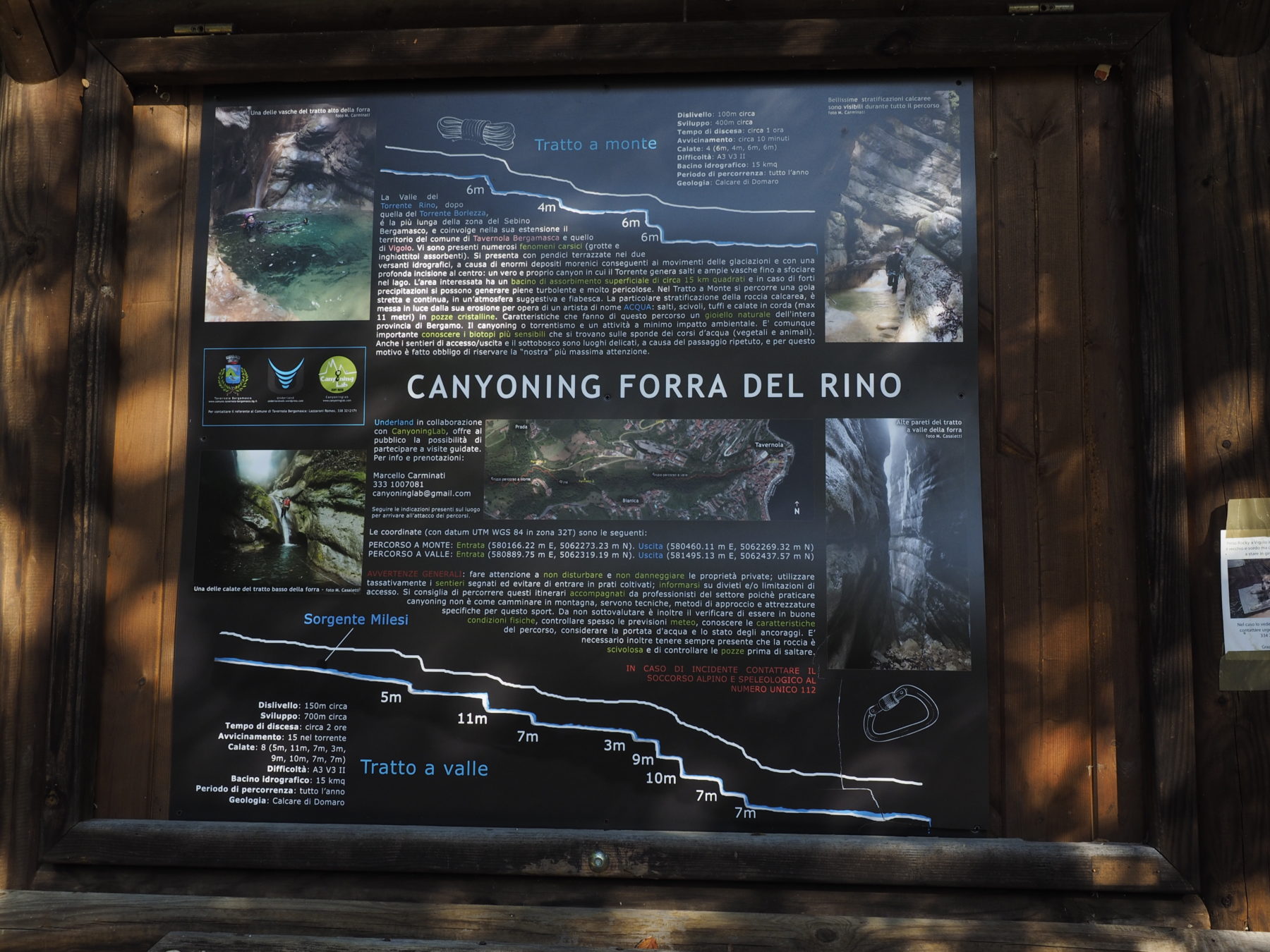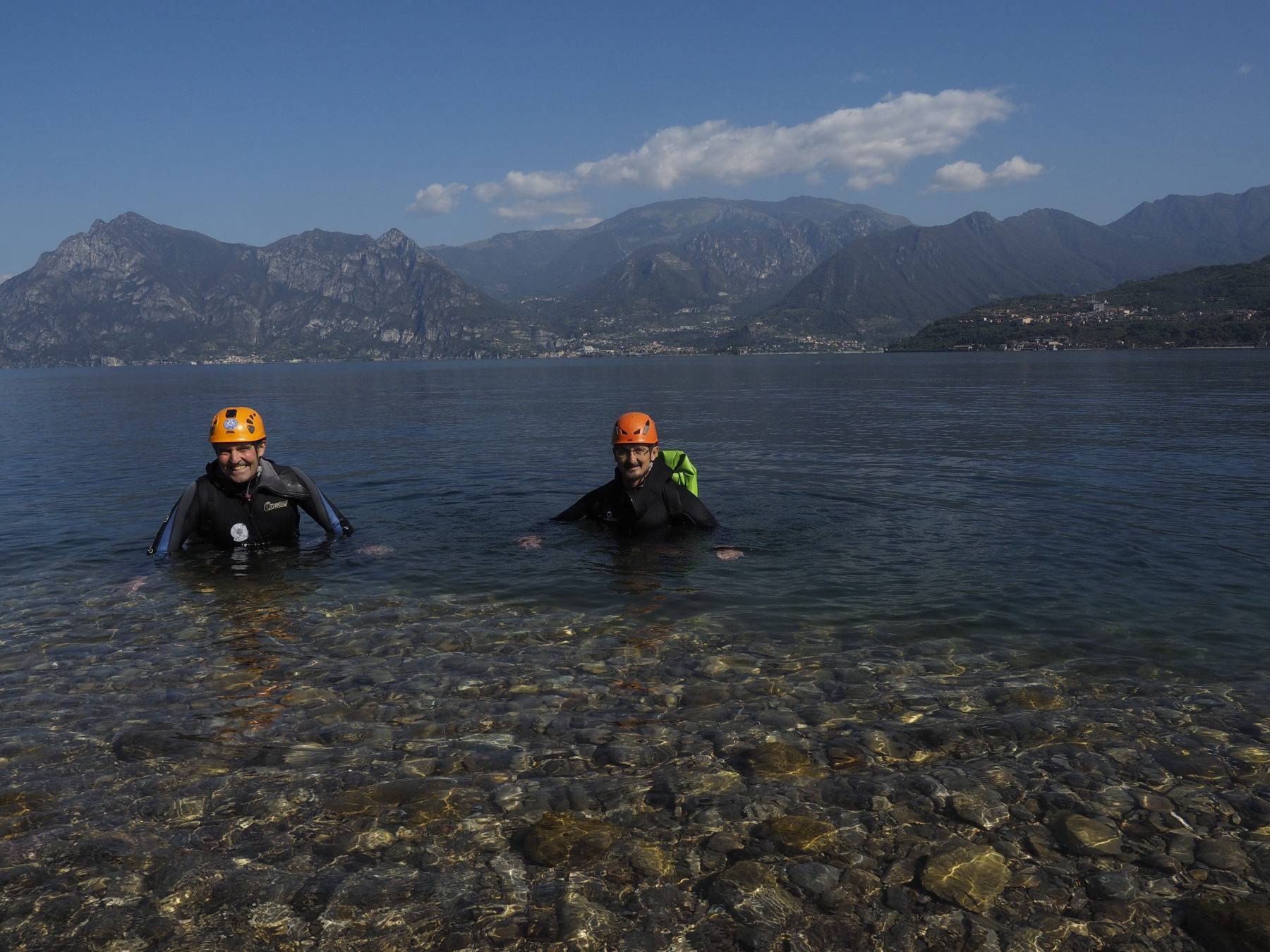 Leave the first car in via Roma, in the municipal parking on the lake behind La Sirena restaurant. With the second car go up via Valle towards the village of Vigolo and, after a few kilometres, turn left towards the hamlet of Bianica. Once you have reached the church of San Rocco turn right, and immediately right again; take an uphill road in in the middle of the countryside (pay attention – the road is very narrow), up to the medieval Lughel bridge. Park and continue on foot. Just beyond the bridge at a crossroads you will find one of the boards with the description of the stream, continue left along the mule track until you see the possibility of descending into the bed of the stream. The last part of the descent is normally equipped with fixed ropes.
Go along the first stretch of the shore, then the stream begins to flow with vertical walls tens of meters high. You will meet the first difference in height of 6 meters. A jump of 4 meters follows, then again 6 meters followed by another of 6 meters. At this point the canyon is open and on the banks there is a lush mixed forest. There is the possibility – via a path on the left – to exit or enter the canyon for those wishing to start the descent in Ponte del Diavolo. Continuing the descent, there are short and pleasant differences in height to allow jumping or tobogganing. Continue up to a first difference in height of 5 meters. Then, the longest abseil of 11m followed by one of 7m. Now the canyon is narrow again, again with differences in height of 7 then 3, then 9, 10, 7, mt. After the last descent of 7 meters, you will find yourself in the middle of the village of Tavernola. Walk along the river bed for about 200 meters, pass under the bridge of the Provincial Road 469 until you come out into Lake Iseo near the parking lot where you had previously left the car.
Warning! Many differences in height can be tackled by jumping after checking the height of the water in the arrival pool.
The gpx track only concerns the path to access the canyon. For the descent of the stream it is necessary to know canyoning and have adequate equipment, or to contact an alpine guide specialized in canyoning.
Text: Roger Adventure
Photos: Carlo Piccinelli
Book now:
Trust the experience of: