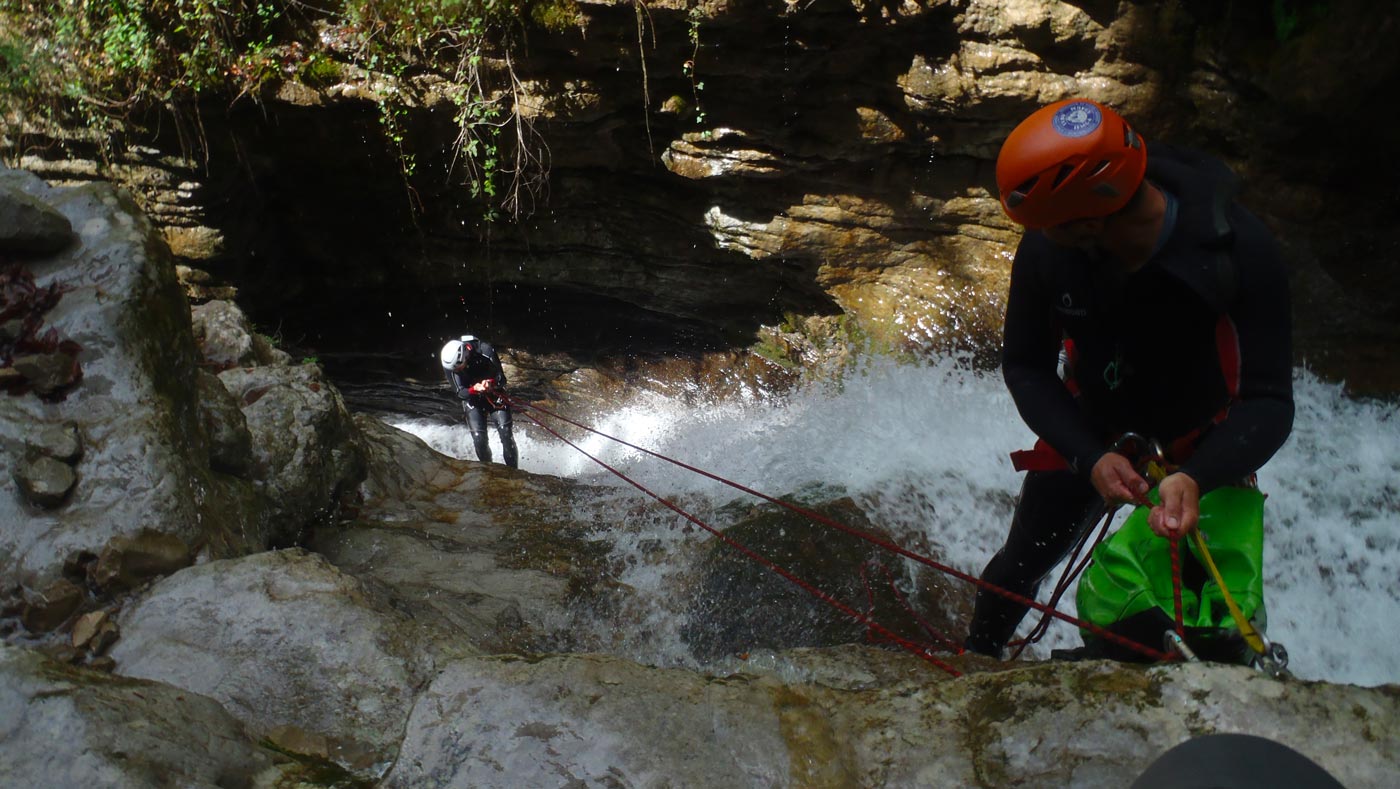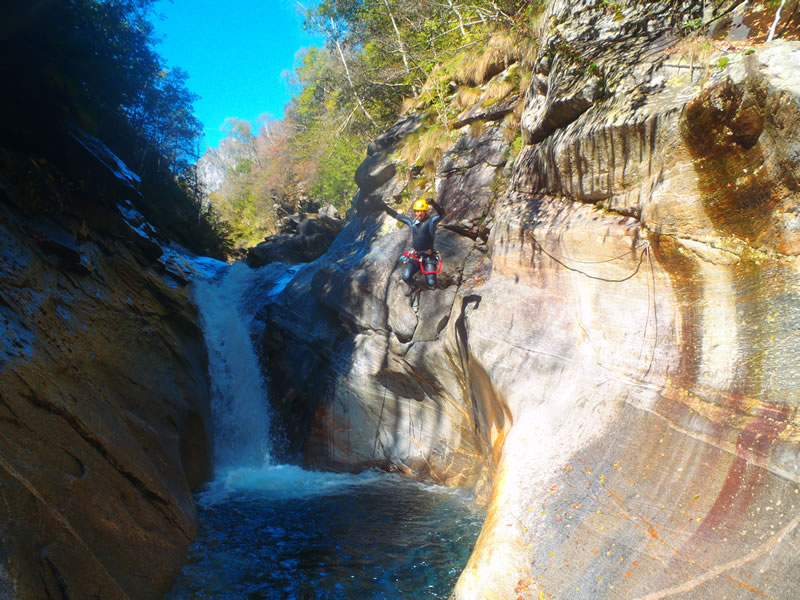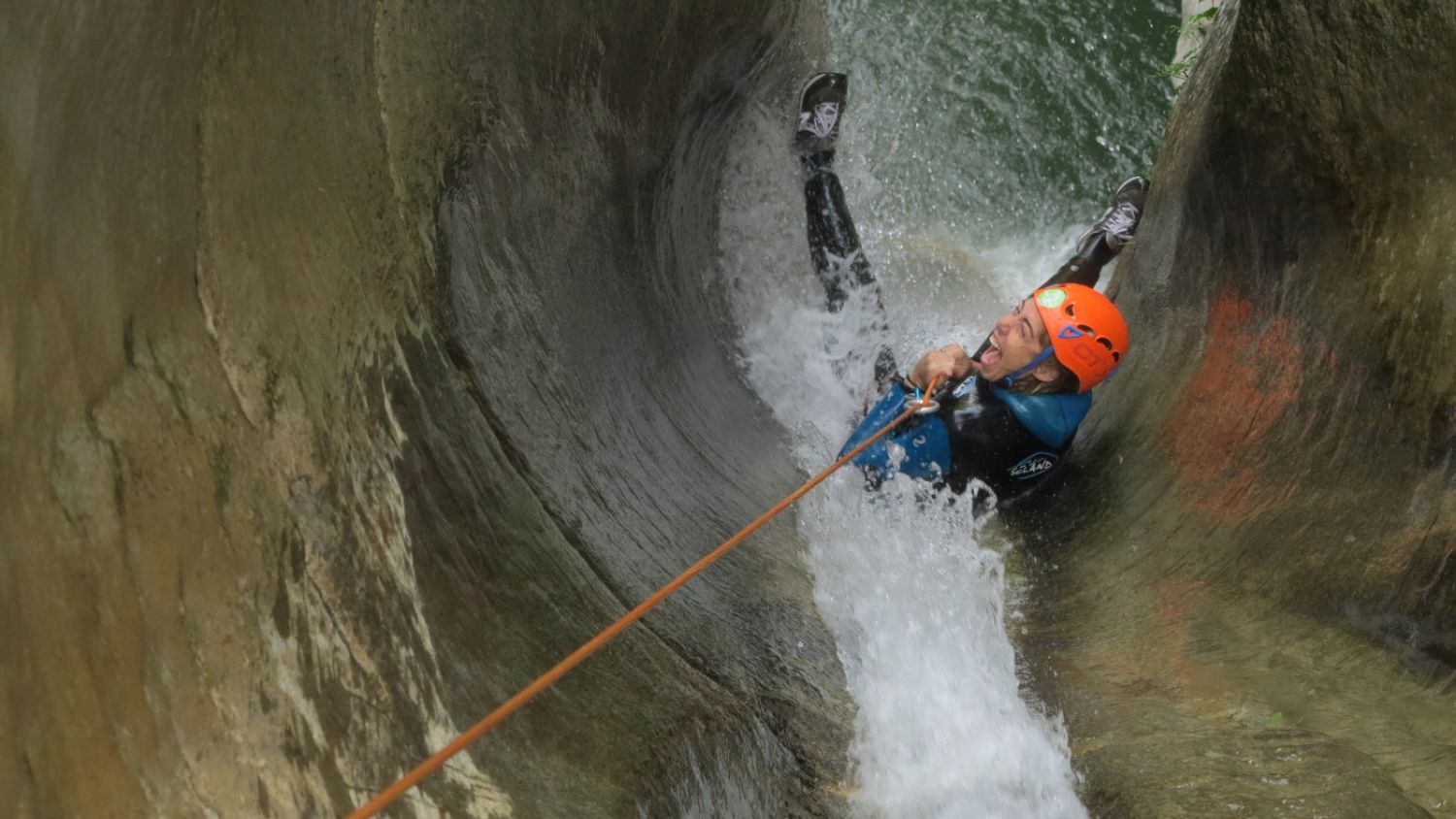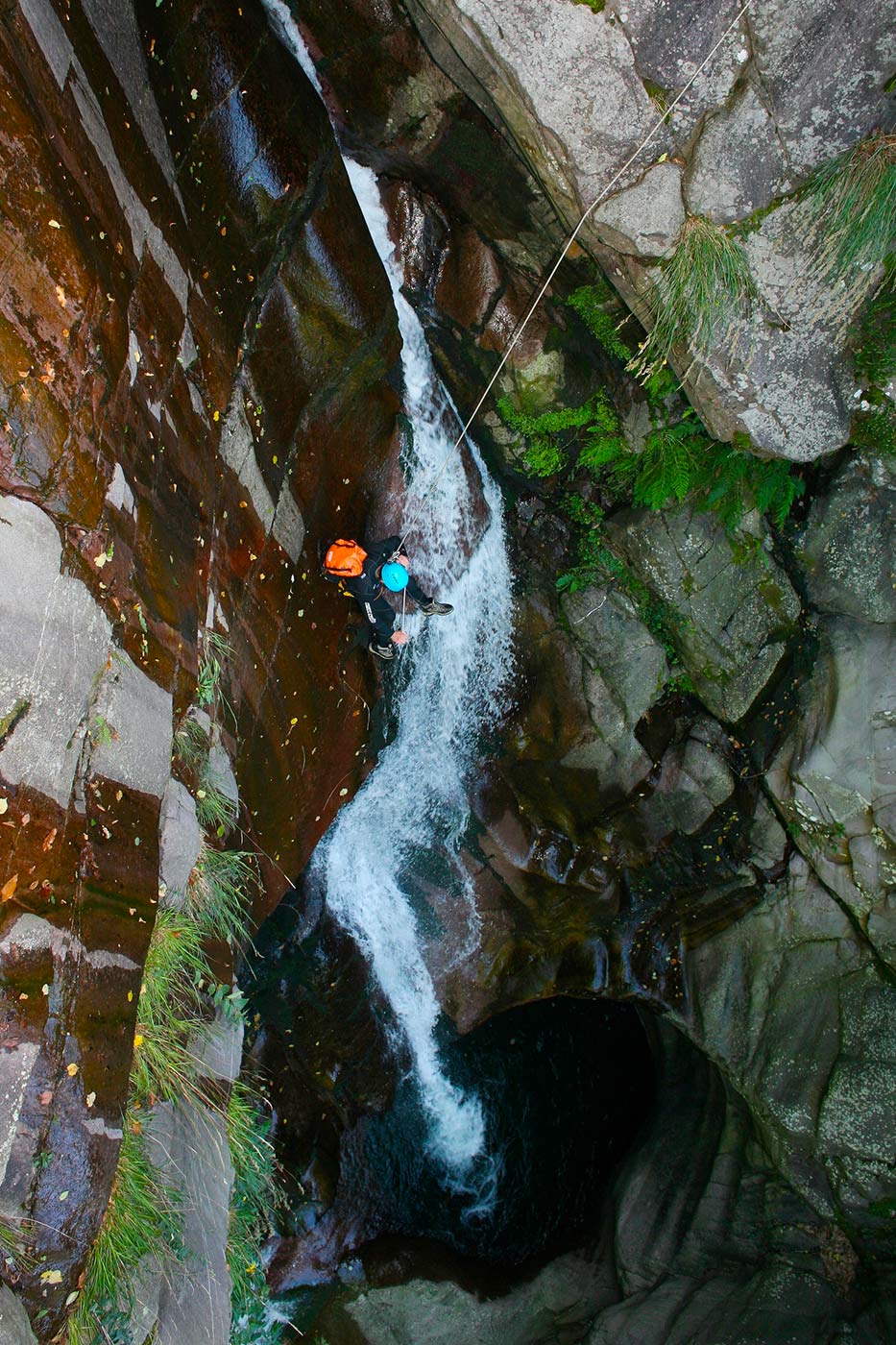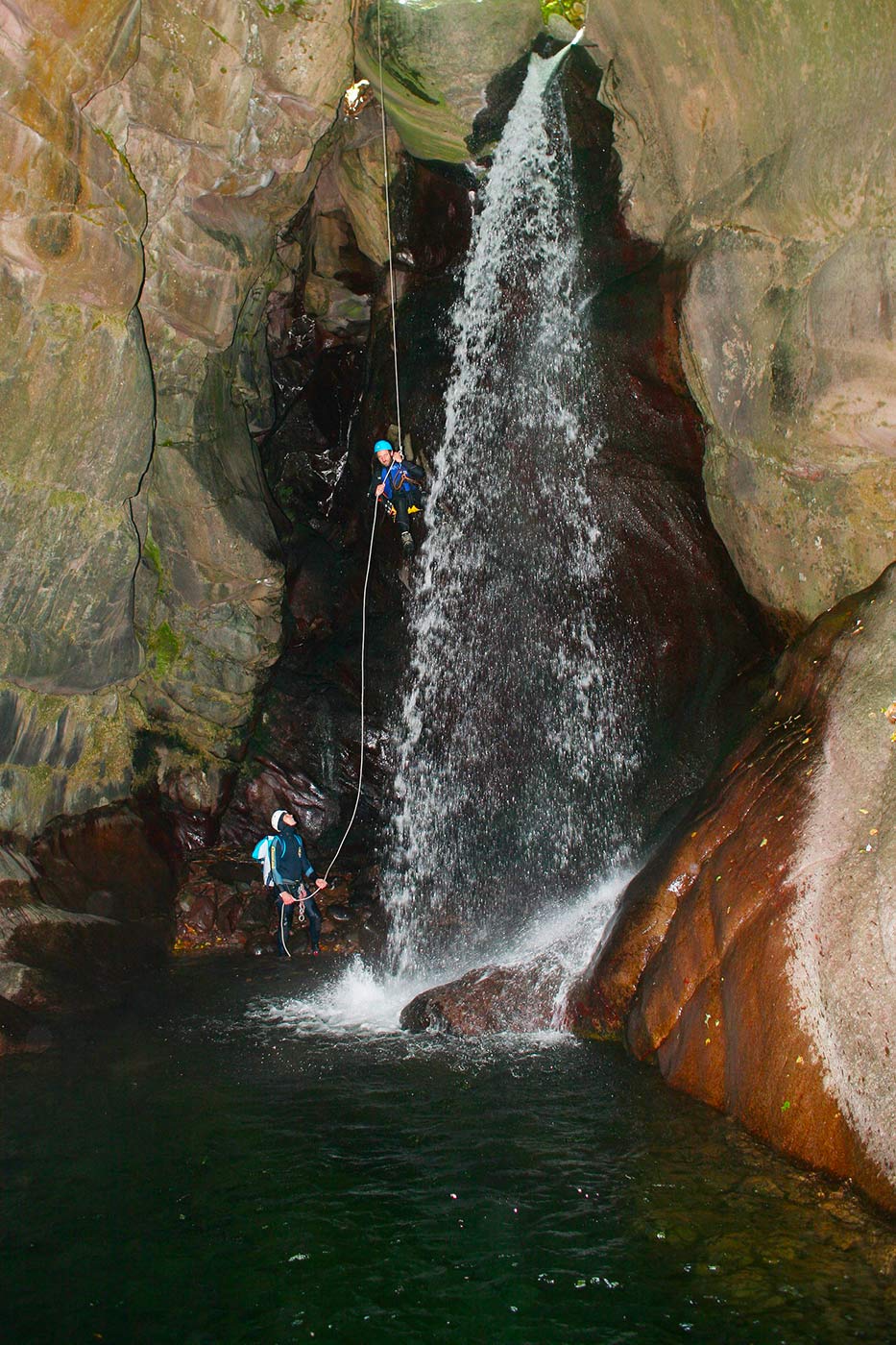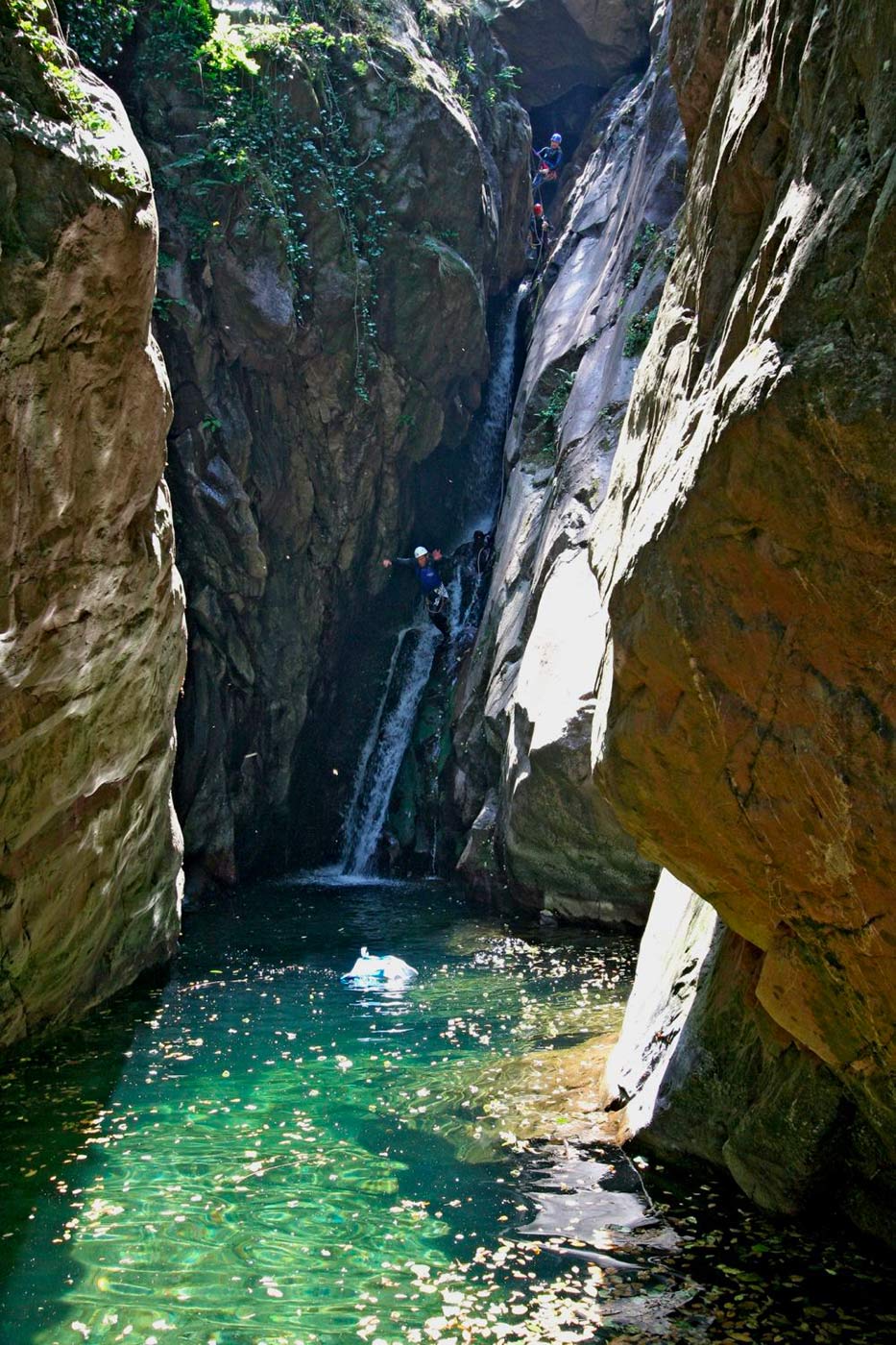 The Inferno Valley in Esine
From the town of Sacca, follow the markers for path CAI 63 until you reach a wooden bridge. Just before the bridge, leave the CAI path and take a route that is equipped with chains and fixed ropes which climbs a rock face, goes up into a wood of chestnut trees and then veers left running alongside the canyon, with exposed sequences equipped with chains. Following the blue dots, cross the river to the left side (hydrographic right). Go up through a steep wood, go past a steel cross, continue climbing until the dots begin to descend specifically into the Resio stream bed.
Descent: immediately there is a hand rail leading to C 12 (possible S 15 to the left in the wood, to be searched for) then S7 and after a few m. S7 then R 9 in a dry pothole, followed by R6 + an R10 across with a fixed rope that leads to a small terrace where an S4 can be done. Walk then R4 fixed rope, cross a tarn and then T4 + S2. Walk a few metres until you reach a large jammed boulder where a C12 begins.
Walk a few m. and climb a couple of m. from where a dry water slide of 6 m. begins that leads to C17 until you reach a suspended bowl from where you can descend with R12. Follow the pebbly bank and stay left until you reach an optional S8, still along the pebbly bank there is a fixed metal rope towards left that leads to C15 followed by C12+S4 or C16, C8+ S2 or C11 then S1 and finally along the pebbly bank staying to the right to the wooden bridge, where a spare is usually left.
Text by: Roger Adventure
Photos by: Carlo Piccinelli and CanyoningLab
Book now:
Trust the experience of: