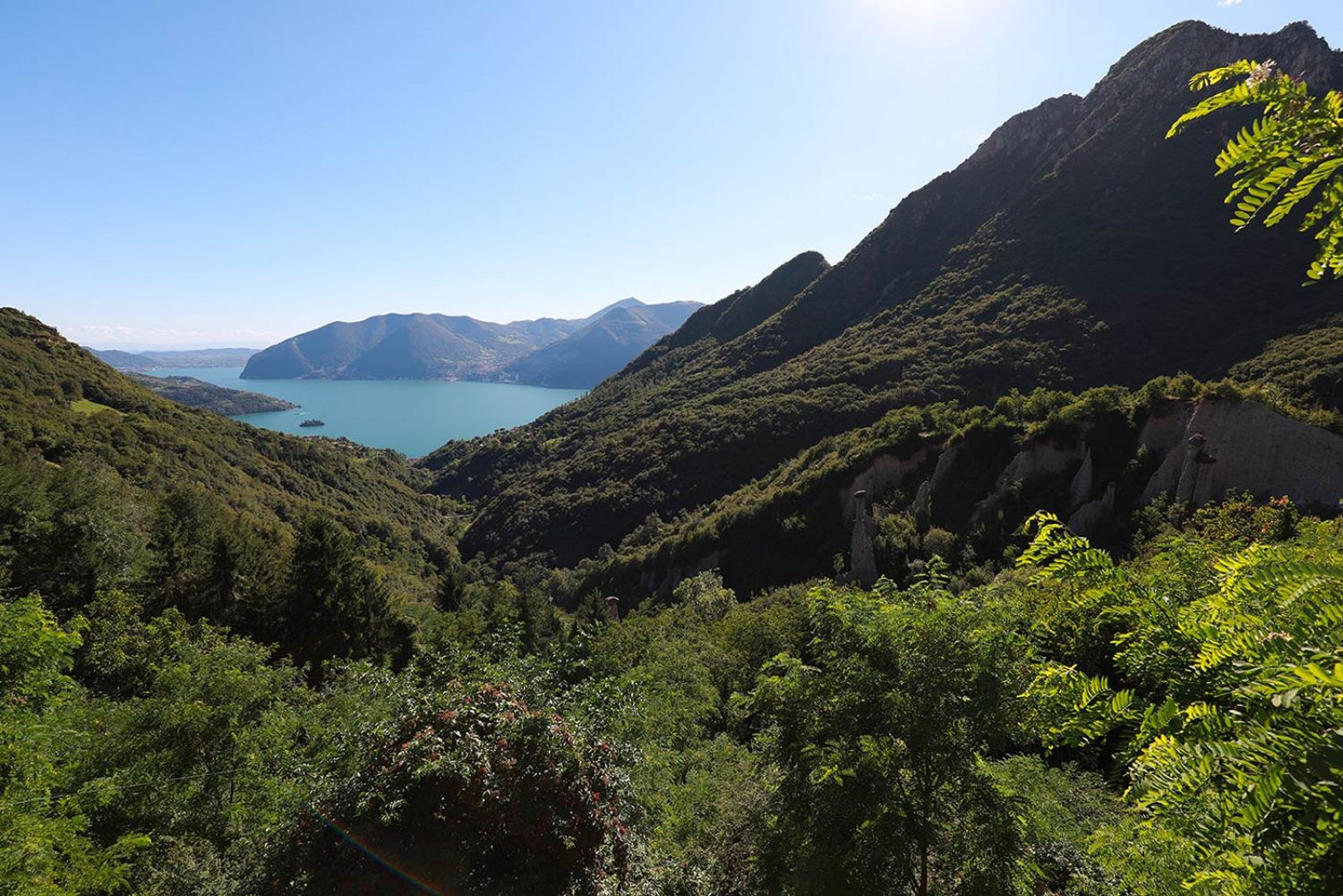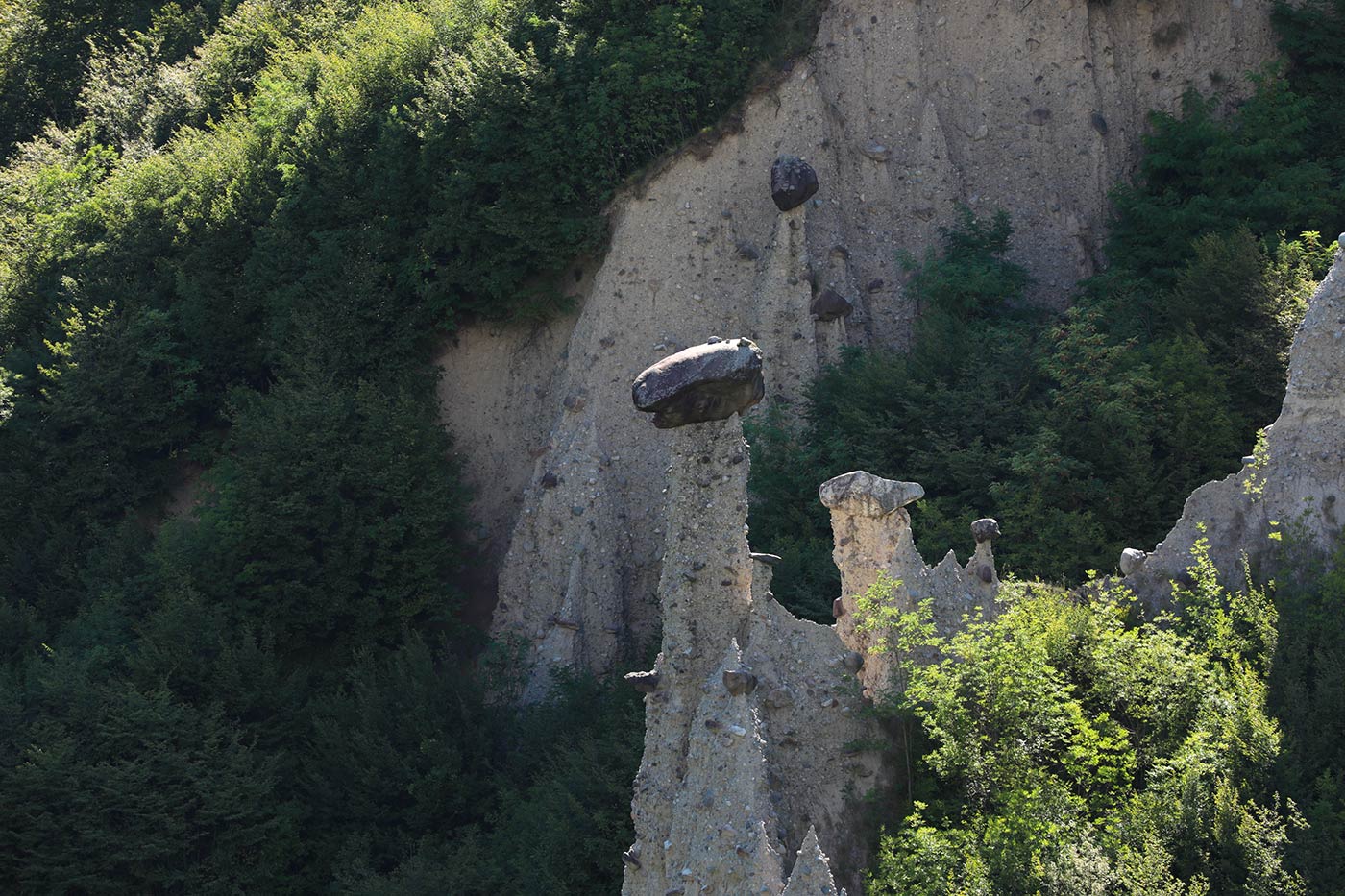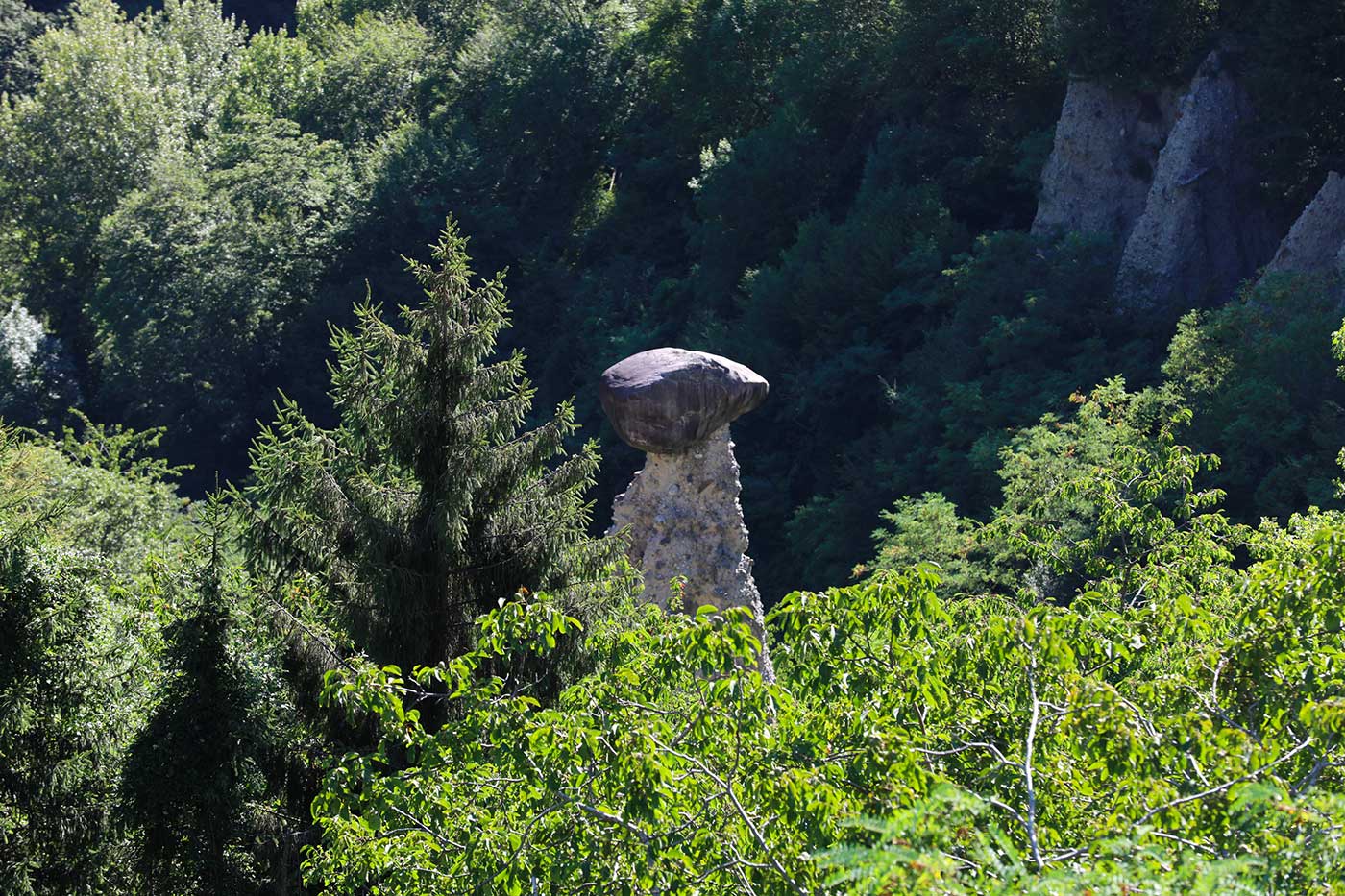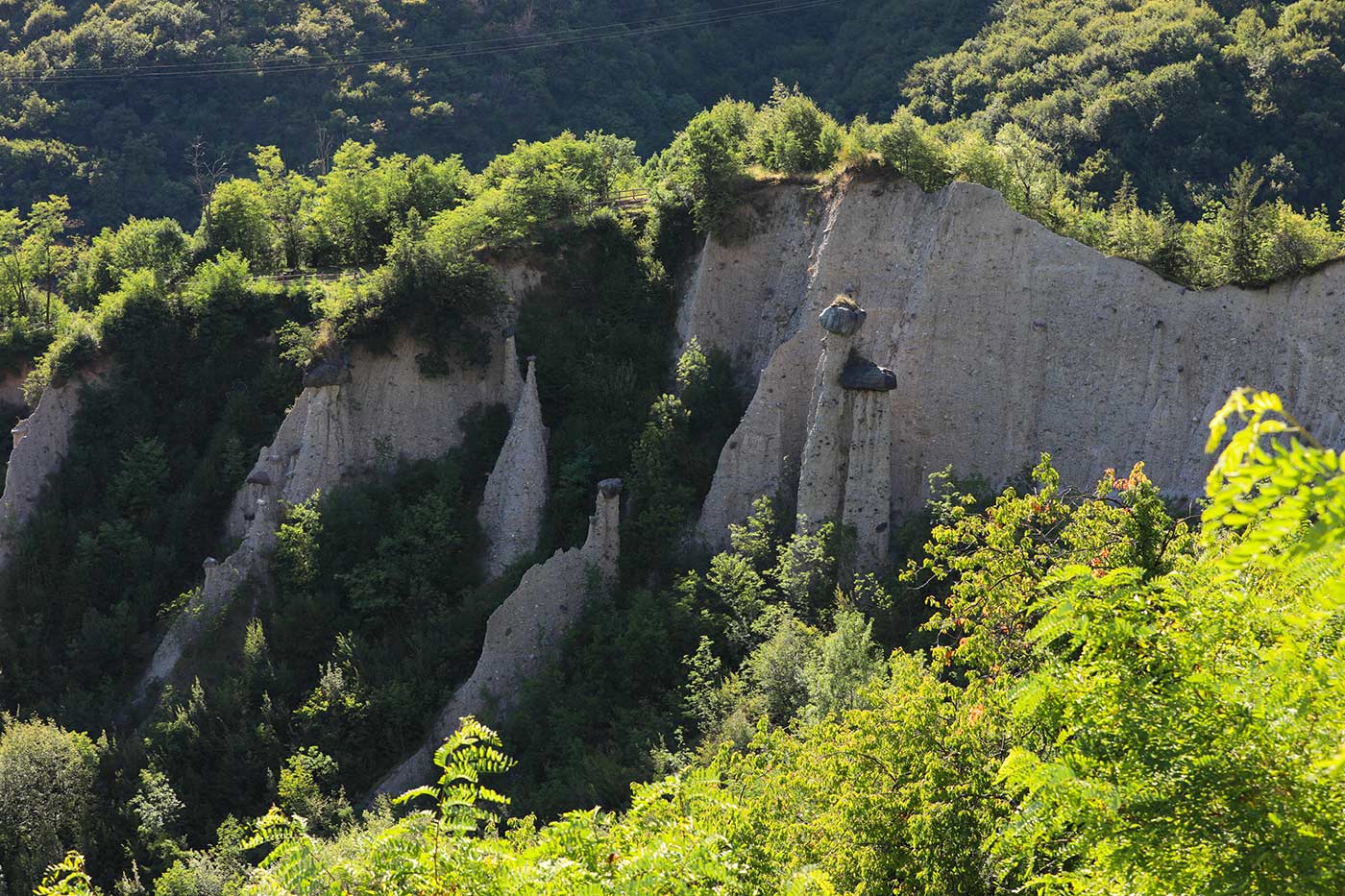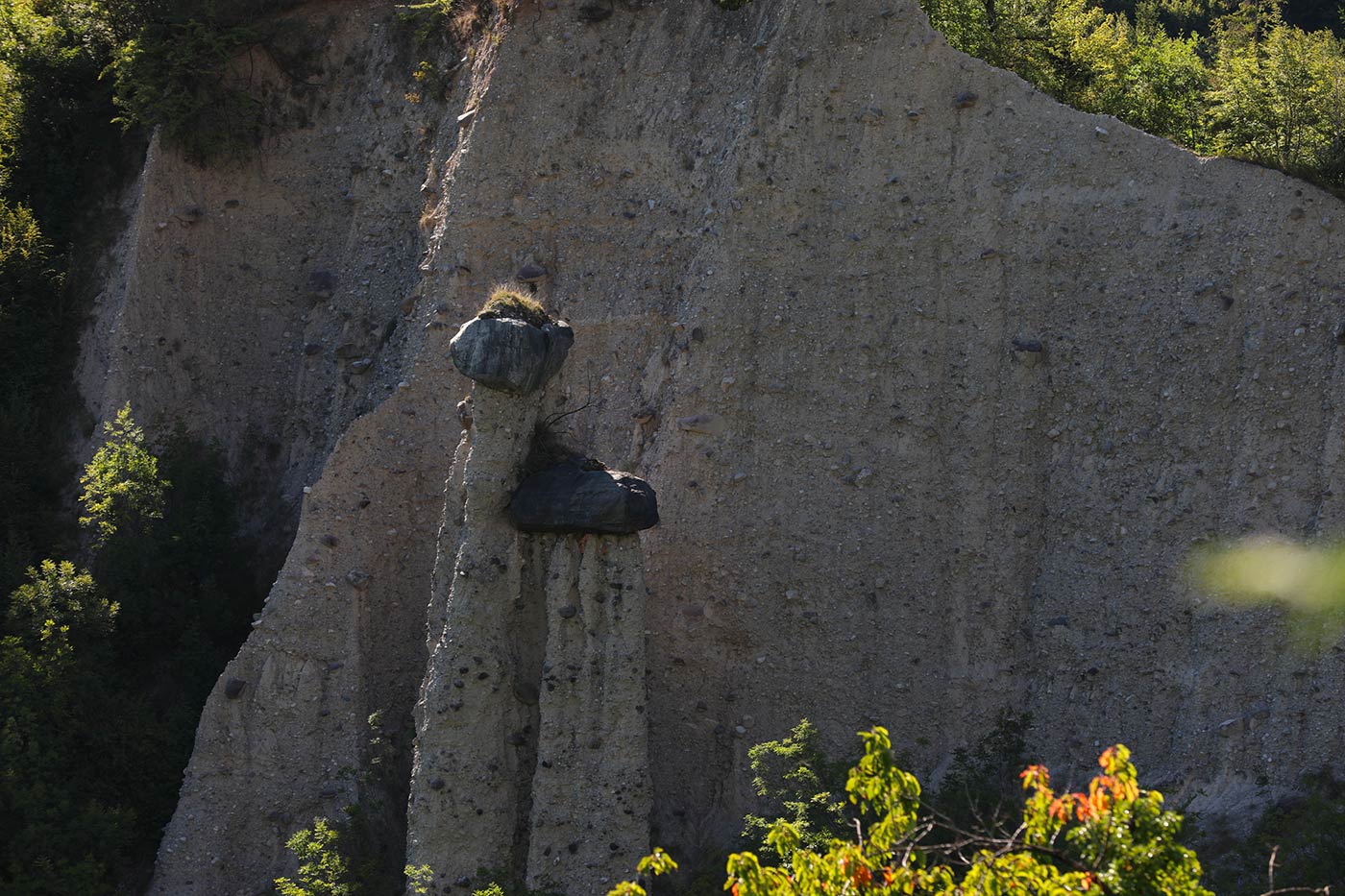 Trekking in the Piramidi di Zone Nature Reserve
From the centre of Marone, head out in the direction of Zone and you arrive in Cislano where the entrance of the Regional Reserve of the Pyramids of Erosion is situated in a convenient parking with playground.
Inaugurated in 1984, it is named after the particular shape that the deposit of glacial sand, boulders and pebbles has acquired over the centuries, turning into stretches of rock up to 30 meters high, with large boulders lying on top of them, serving as protective shields. To increase this protective action, a film consisting of insoluble clay, which is transported from the water along the sides of the structure, surrounds the pyramid of earth. The erosion process, generated by the atmospheric agents, is continuous and visible within a few tens of years. The Reserve stretches over an area of about 21 hectares, at an altitude of between 400 and 600 meters above sea level. Inside, there is a circular route of medium difficulty, not recommended for families with very young children and the elderly who are not accustomed to hiking. Some explanatory signs have been placed along the trail, which give information to visitors about the natural phenomenon of the earth pyramids and the characteristics of the territory that hosts them. The reserve is always open to visitors all year round and access is free of charge. Avoid periods of rain and snow that make the path rather dangerous and the hottest hours during summer days. Near the entrance, it is worth visiting the church of Saint George, with the fresco outside of him slaying the dragon.
Recommended option – From Cislano (617 m) it is possible to reach the top of Mount Guglielmo (1,948 m), the Brescian mountain. Driving down by car to Marone, turn left towards the Madonna della Rota Sanctuary and you will reach the Croce di Marone refuge (1,166 m). From here, continue on foot along a dirt road (CAI trail 290) and, passing the Malpensata refuge (1348 m) and the pastures of Guglielmo di sotto (1575 m) and Guglielmo di sopra (1744 m), you reach the Almici Refuge (1,861 m). With a little extra effort you can continue as far as the Redentore Monument (1,948 m), from where you can enjoy a breathtaking 360 degree view of the lake and the valleys below. On a clear day you can even make out Monte Rosa, Adamello and the Po Valley in the distance (return trip Croce di Marone – M. Guglielmo: 4.40 h).
Book now:
Trust the experience of: