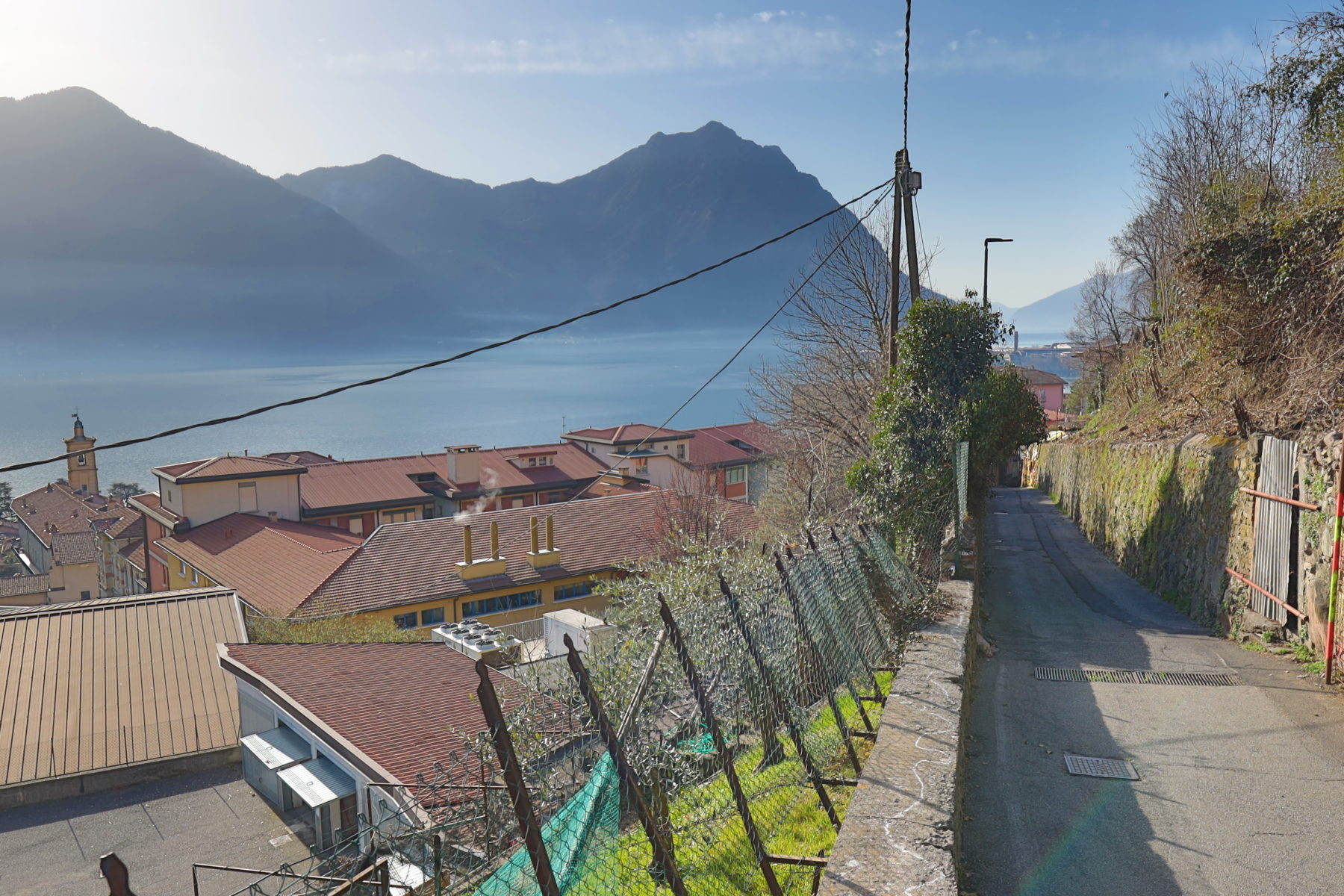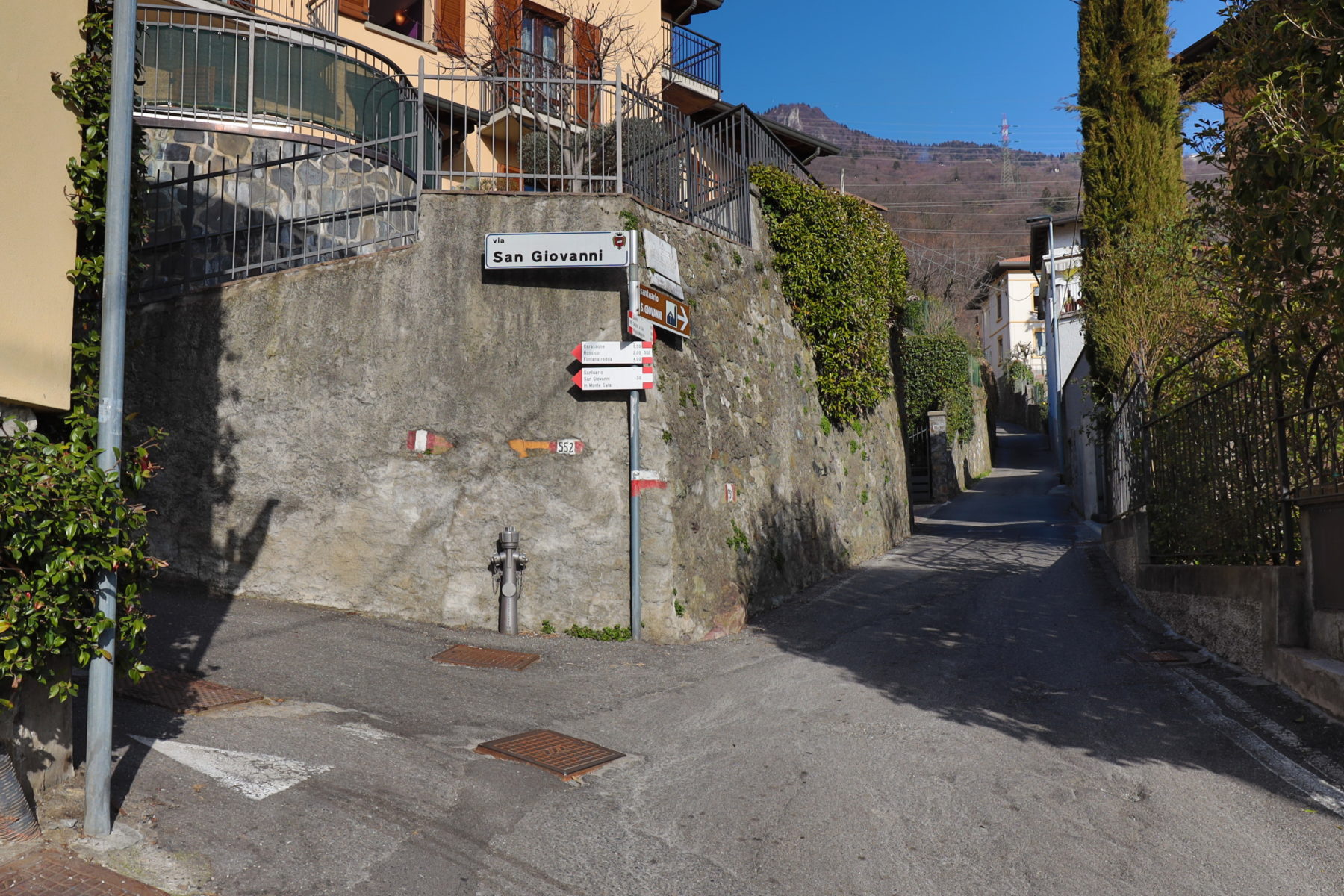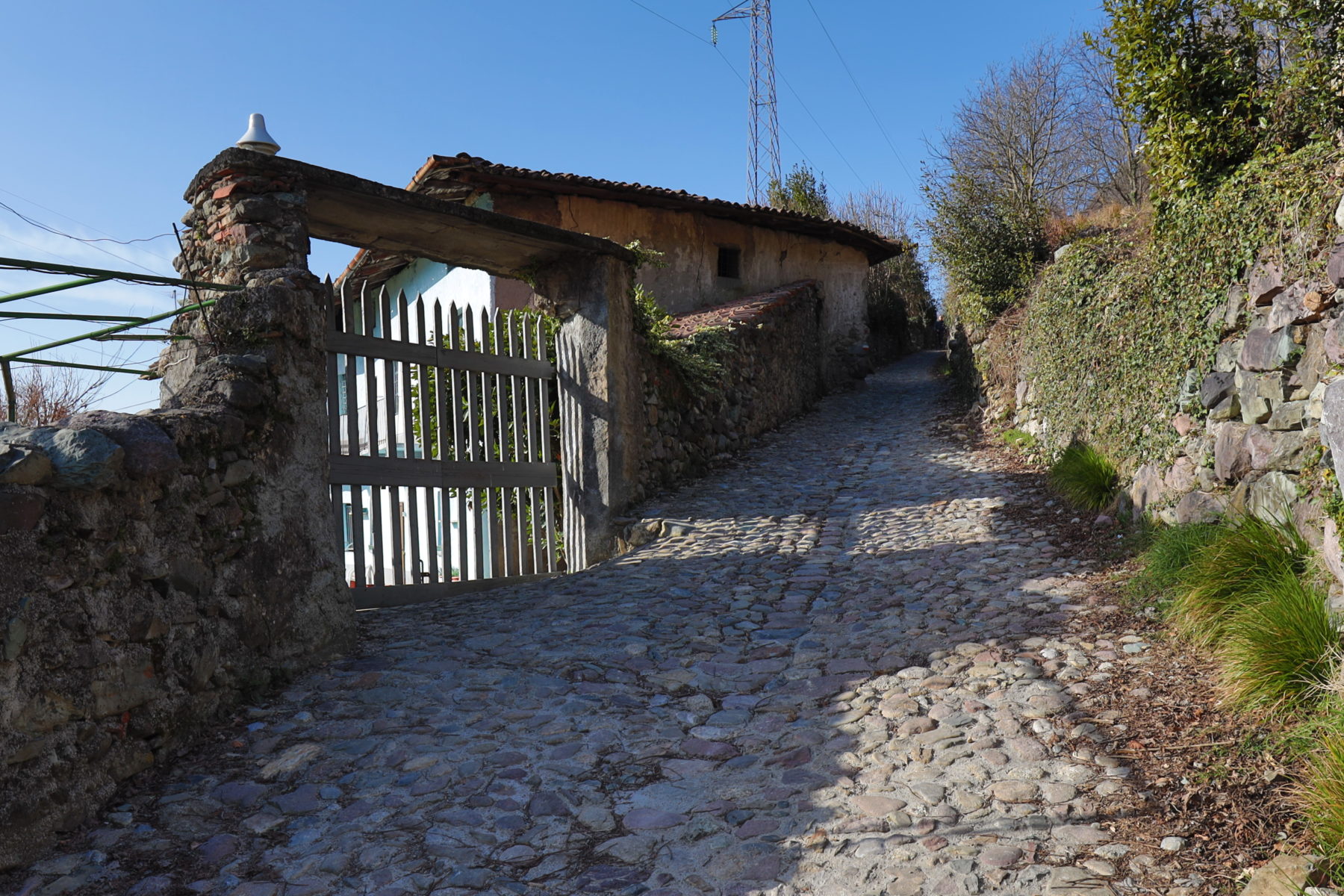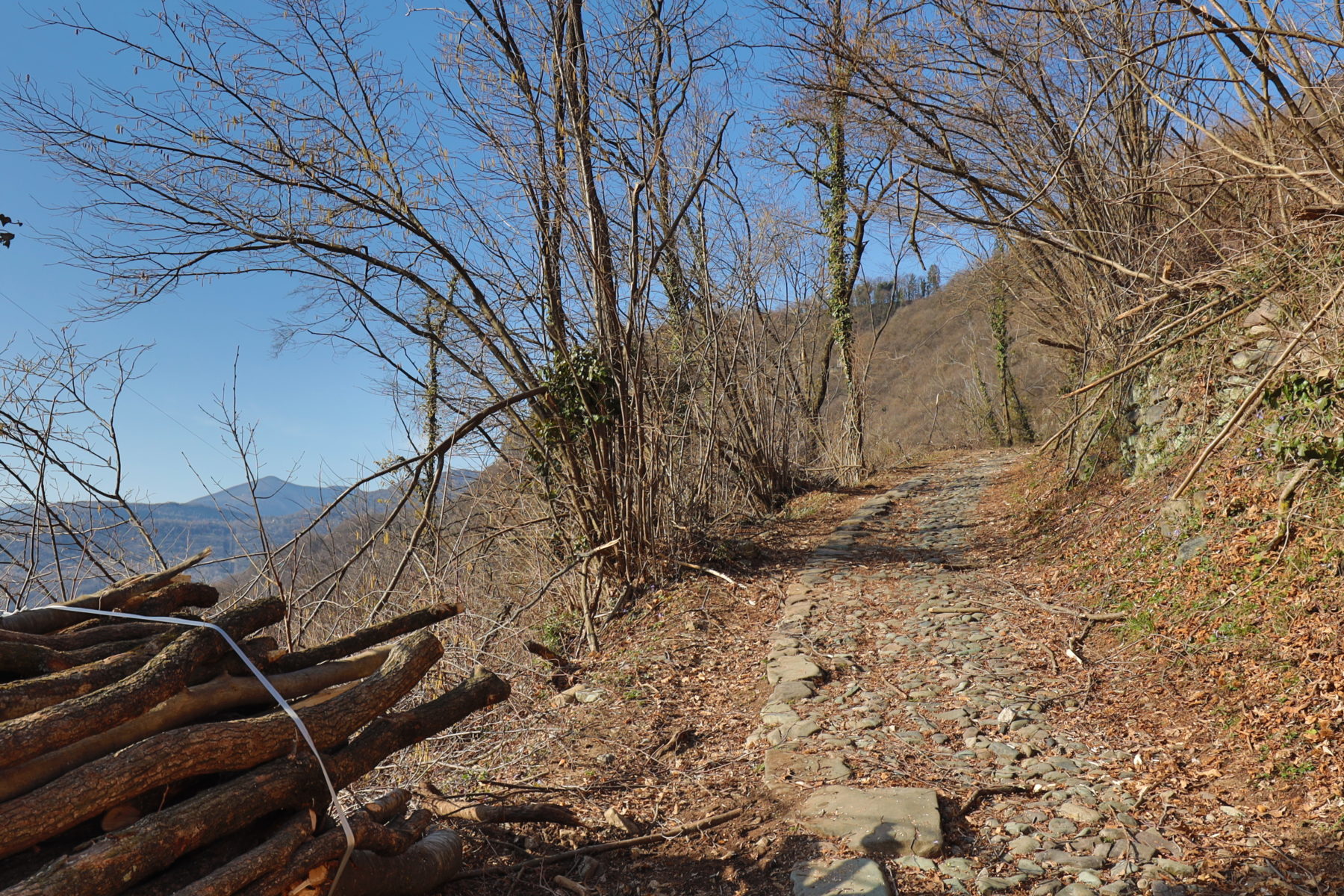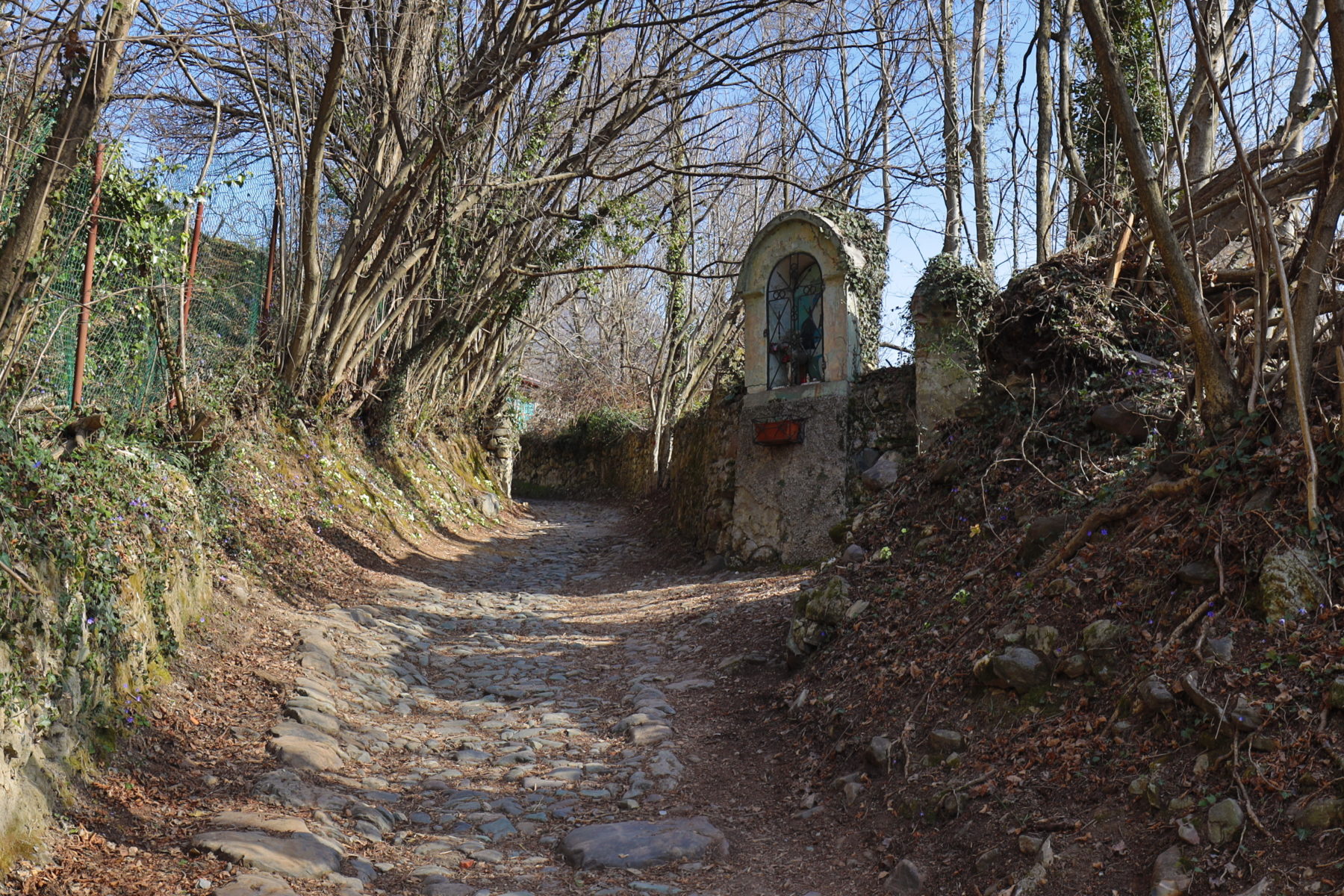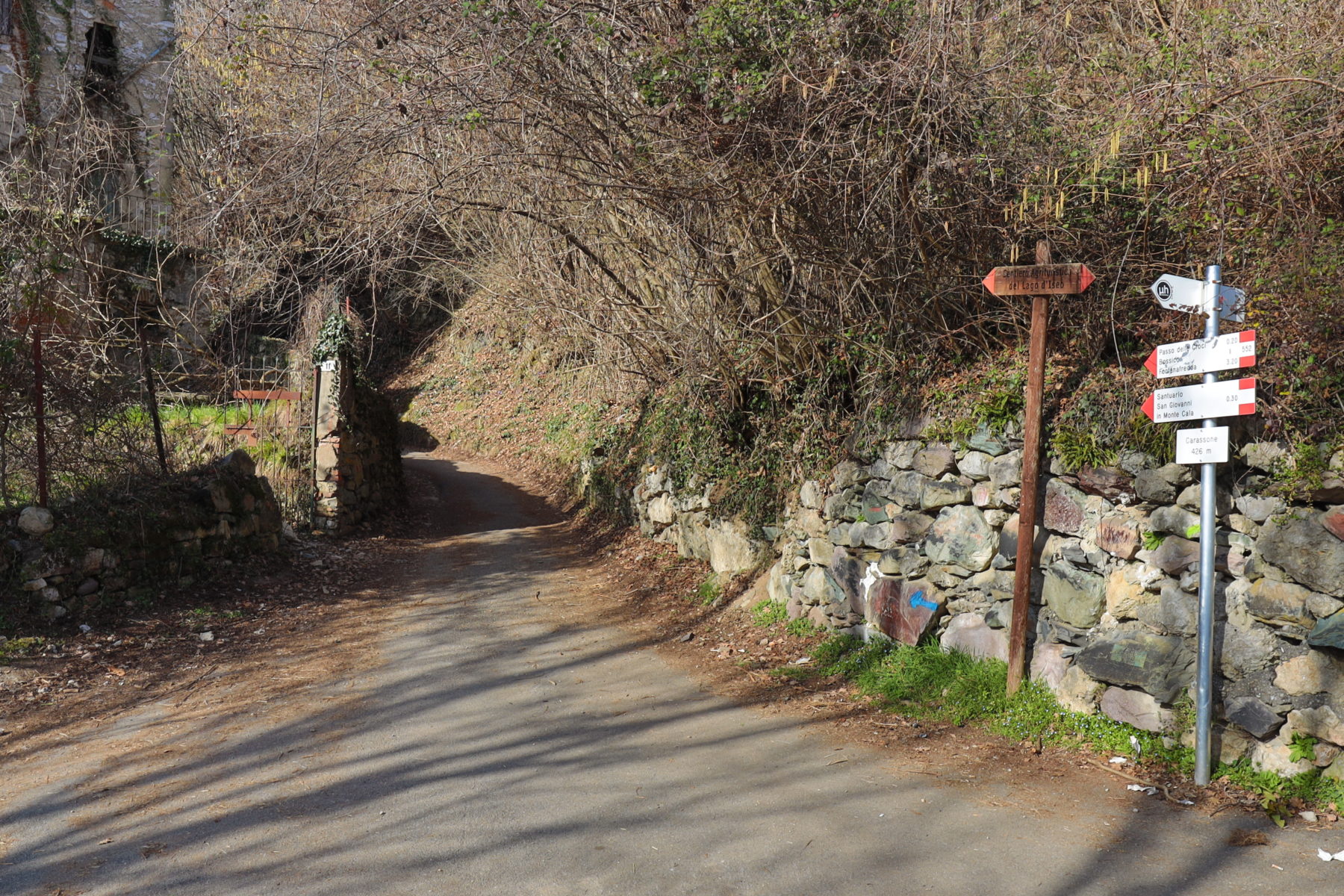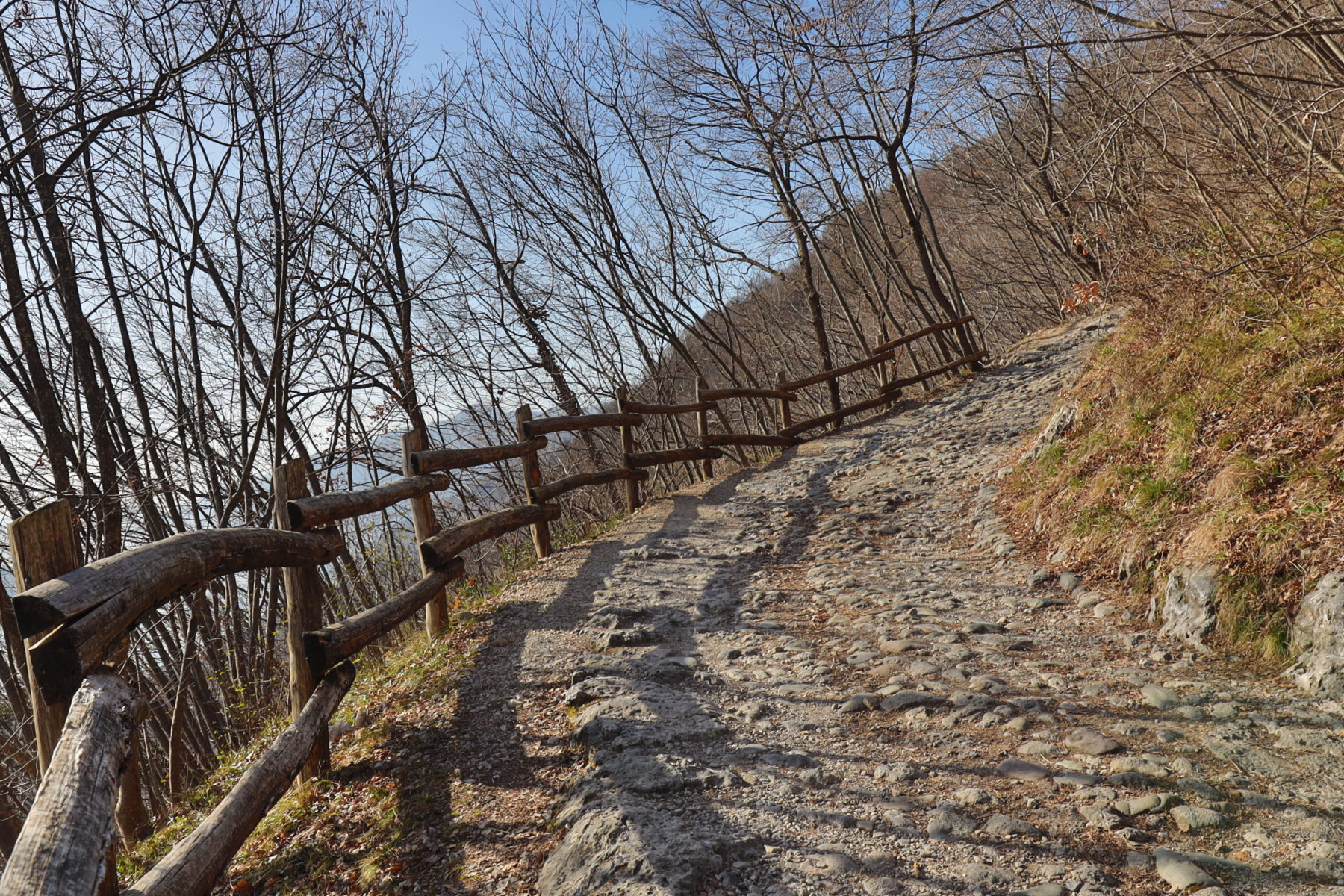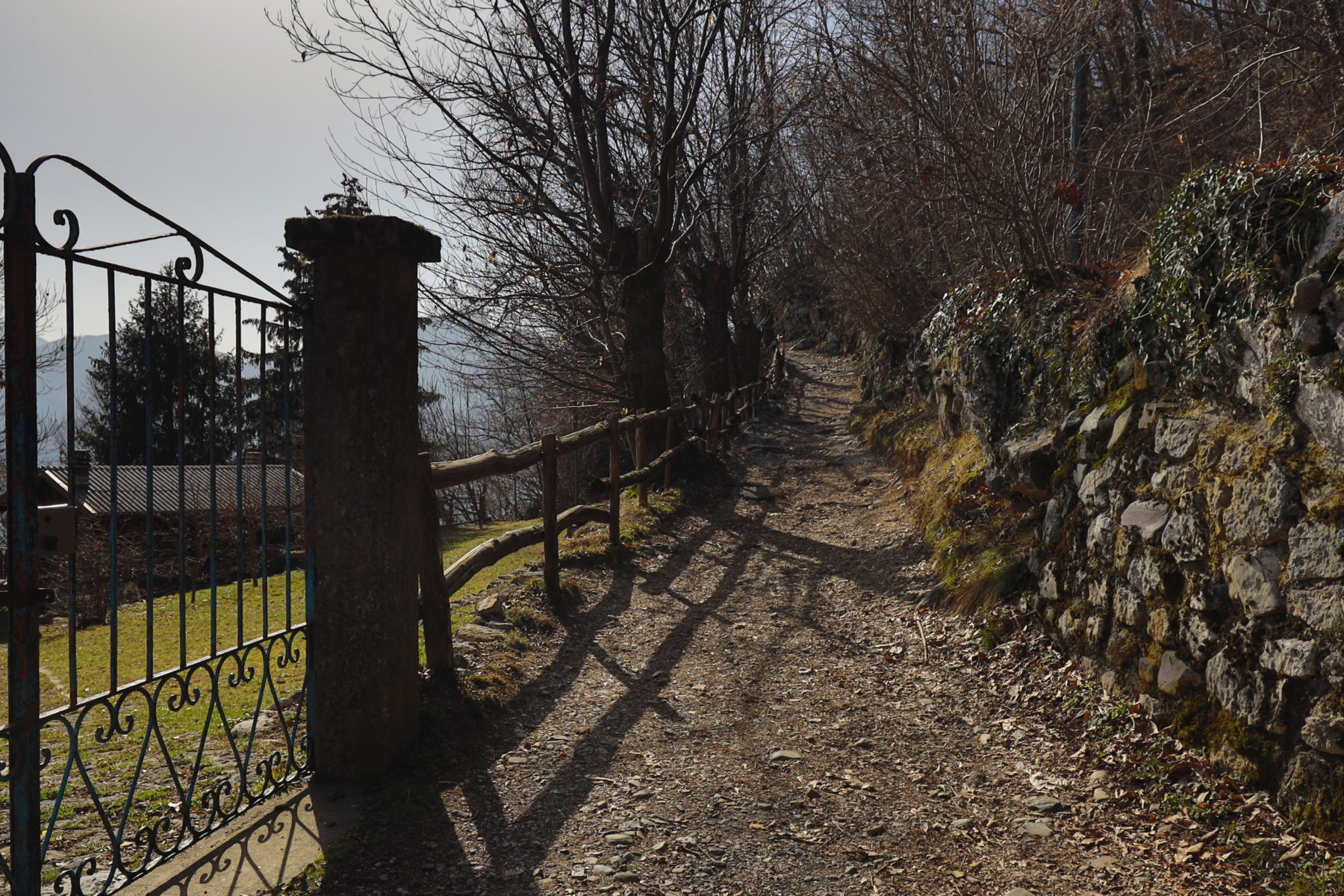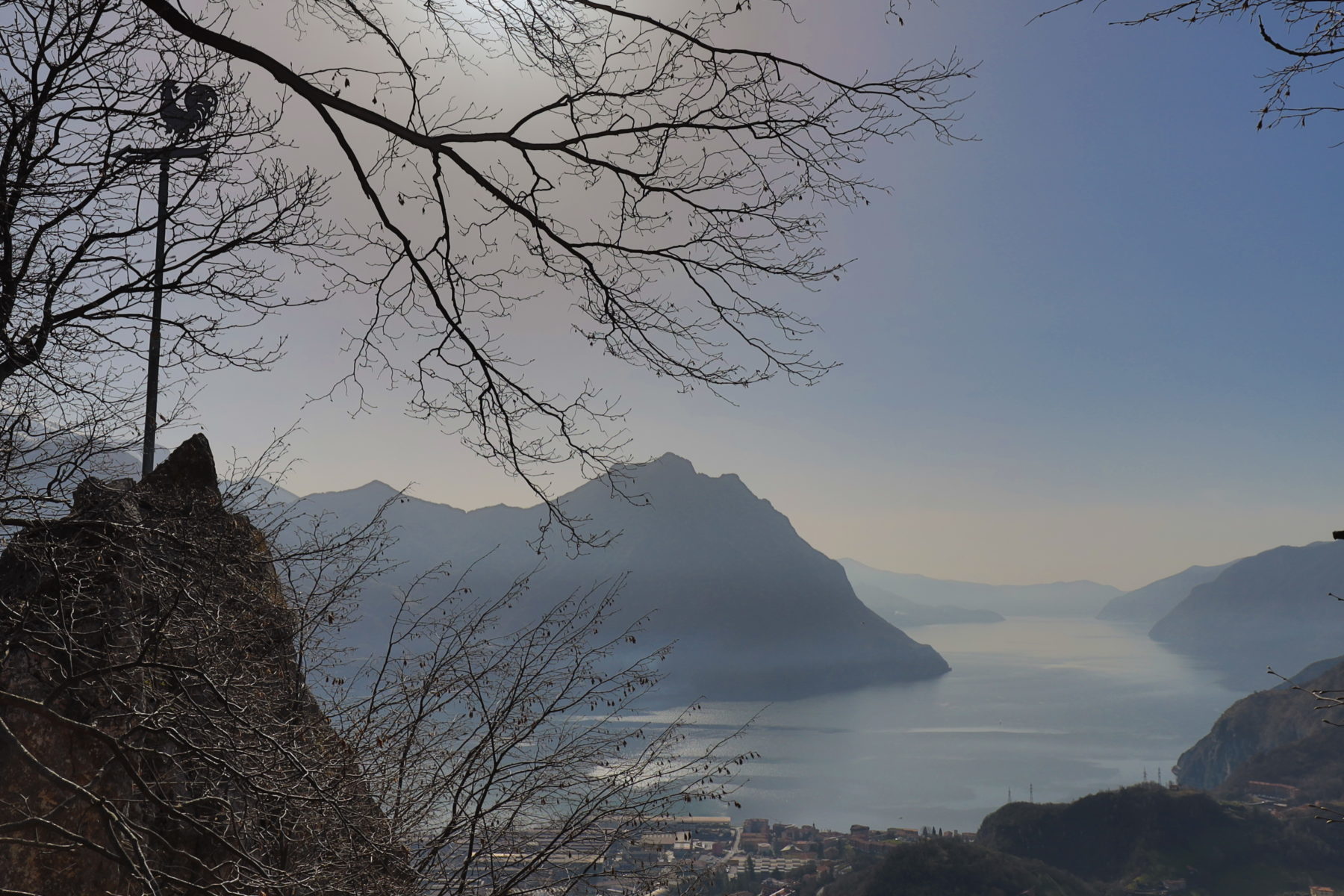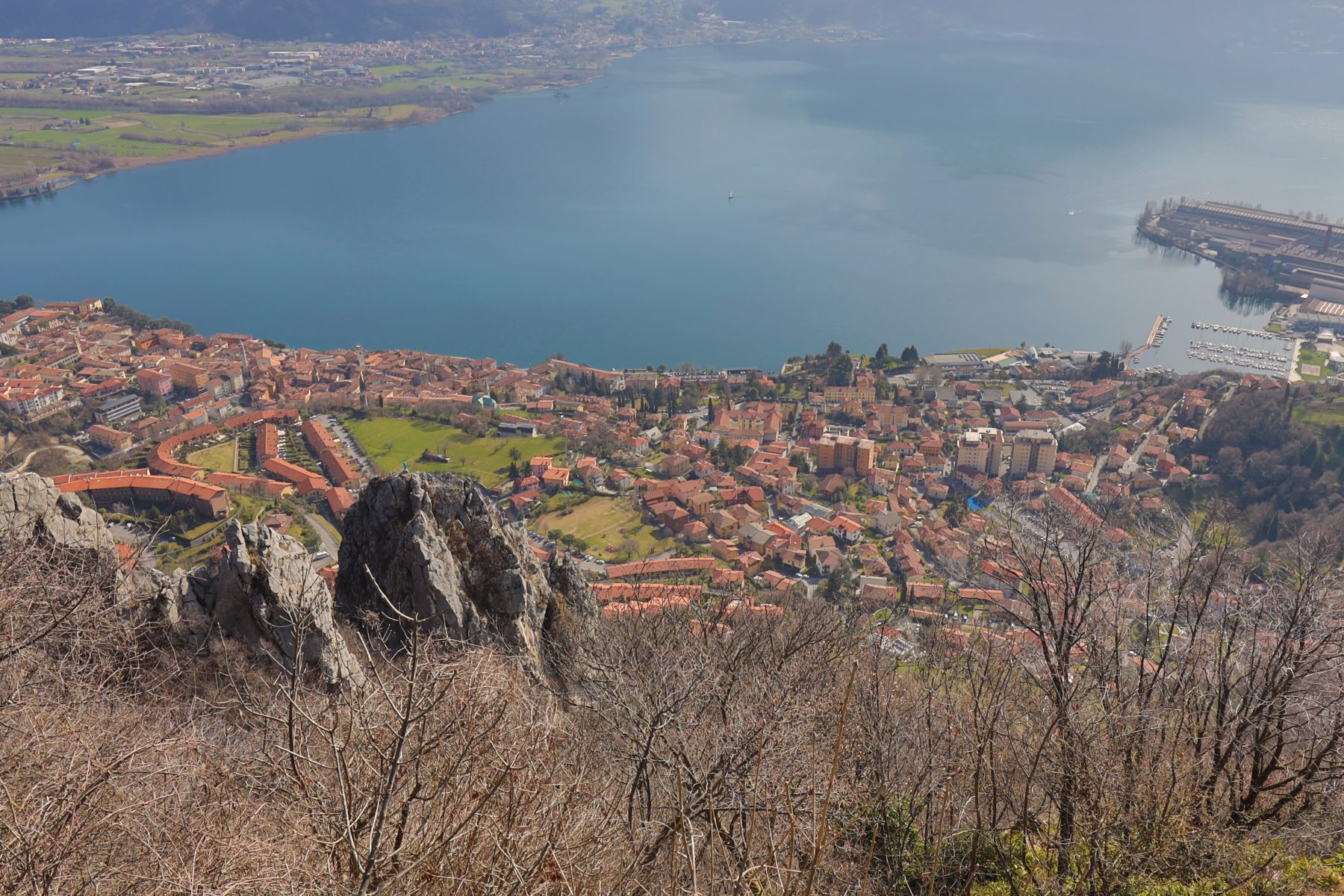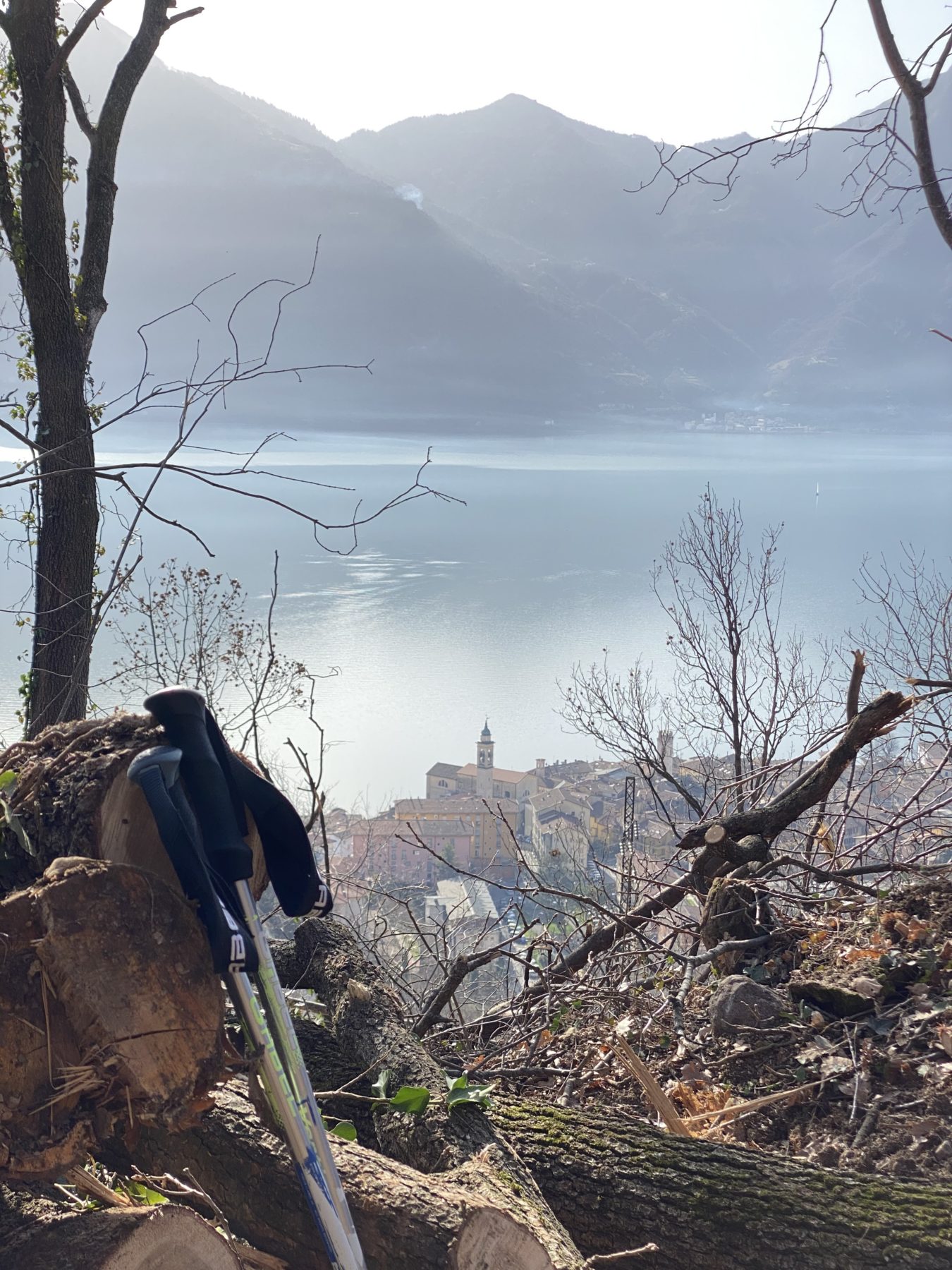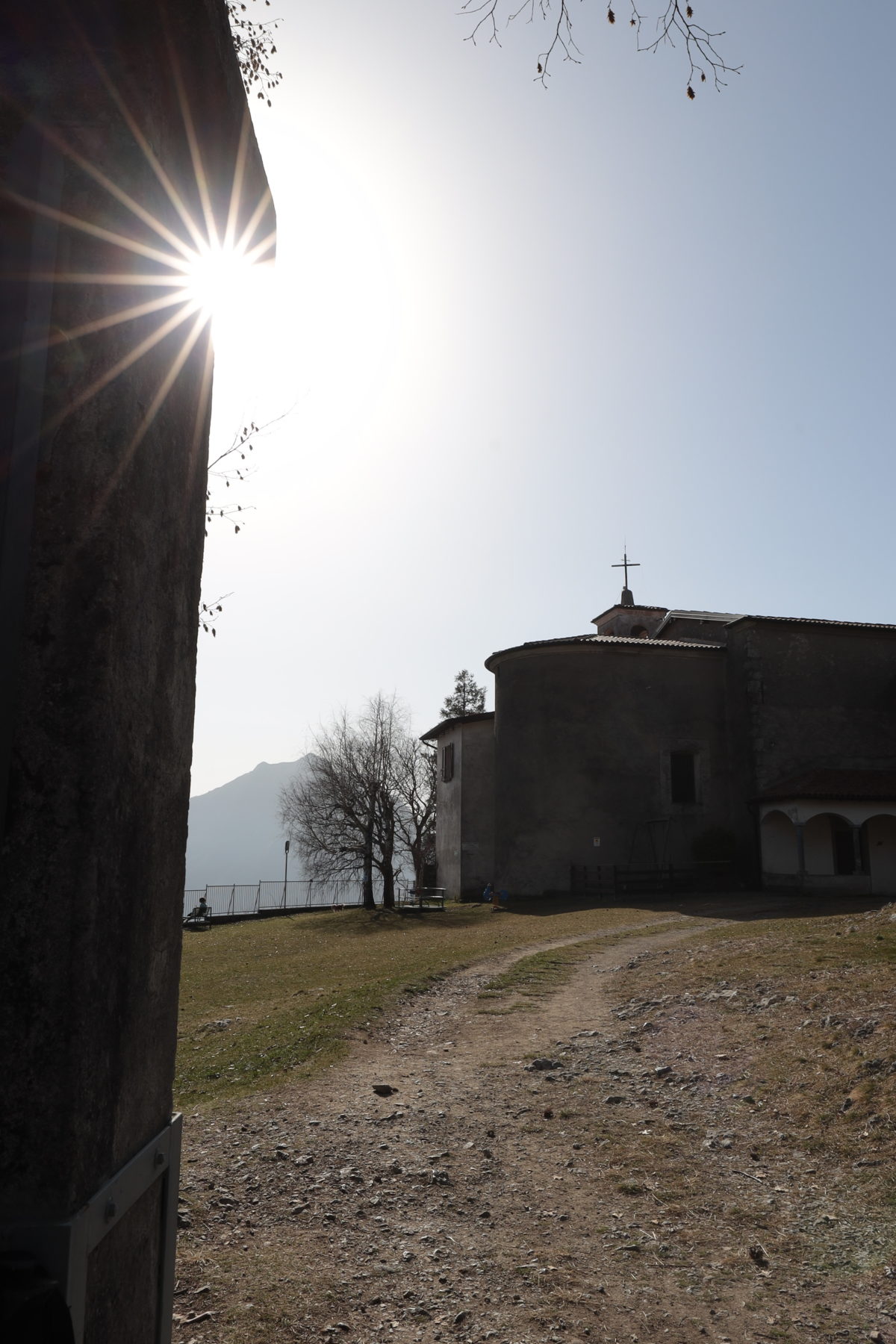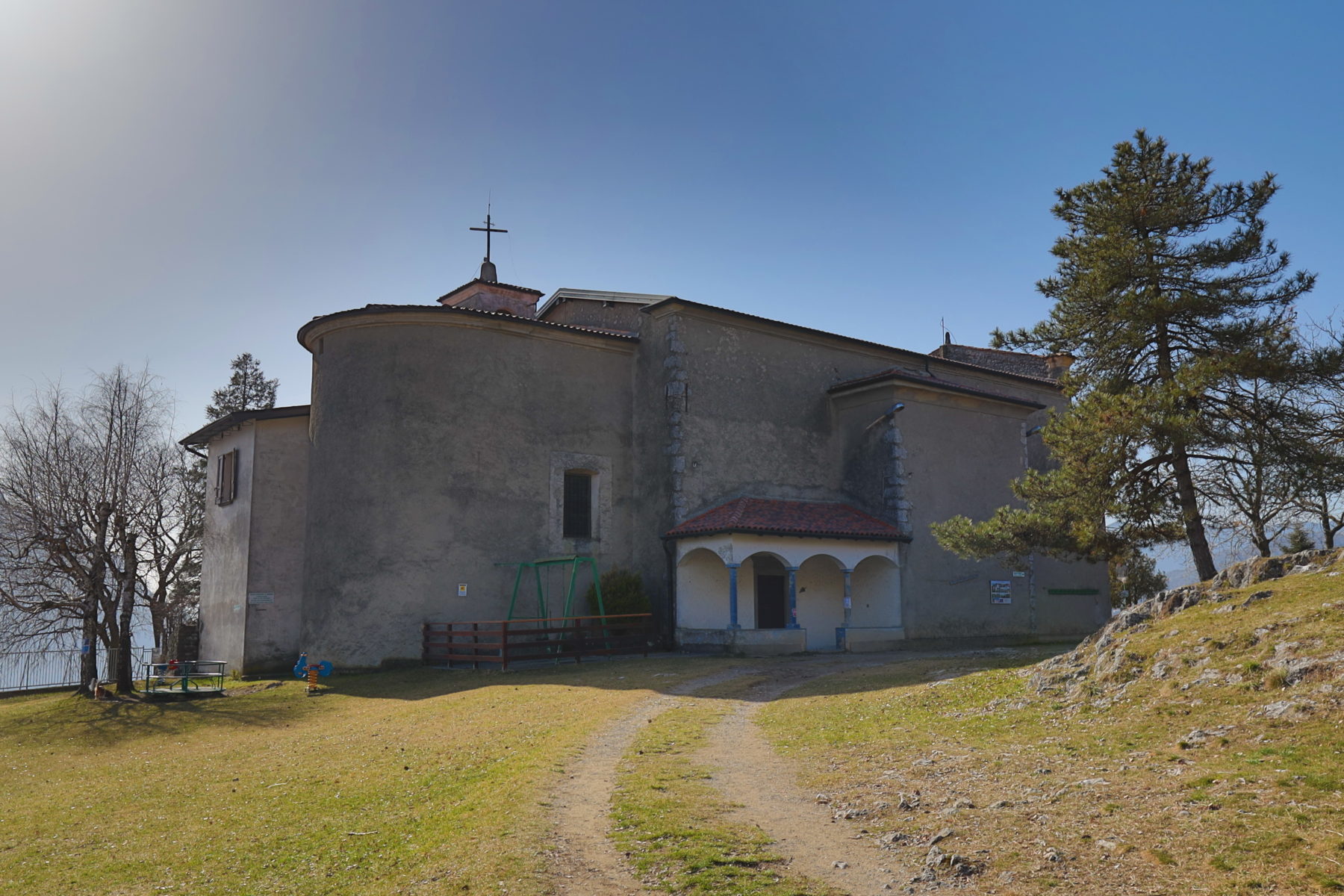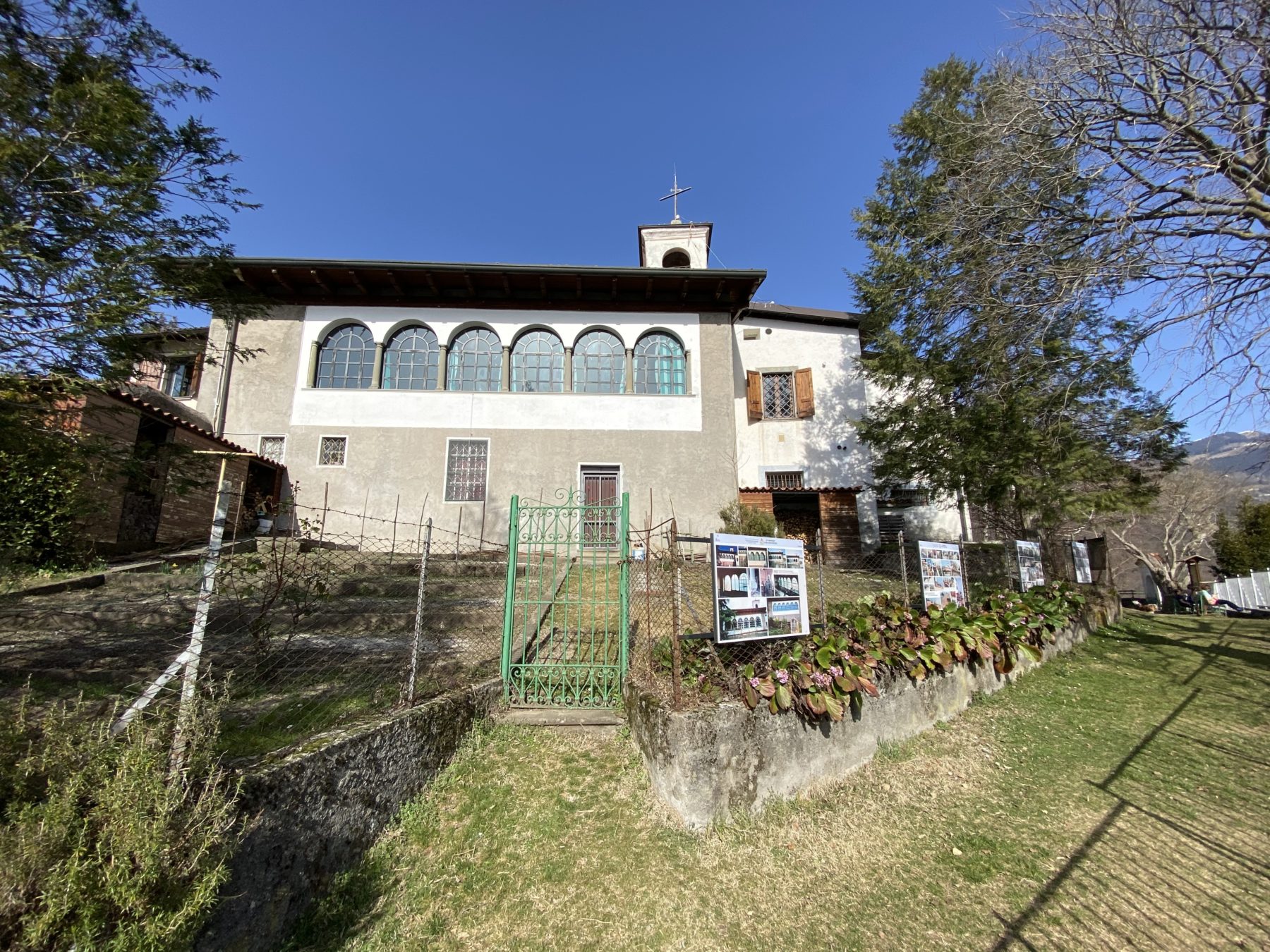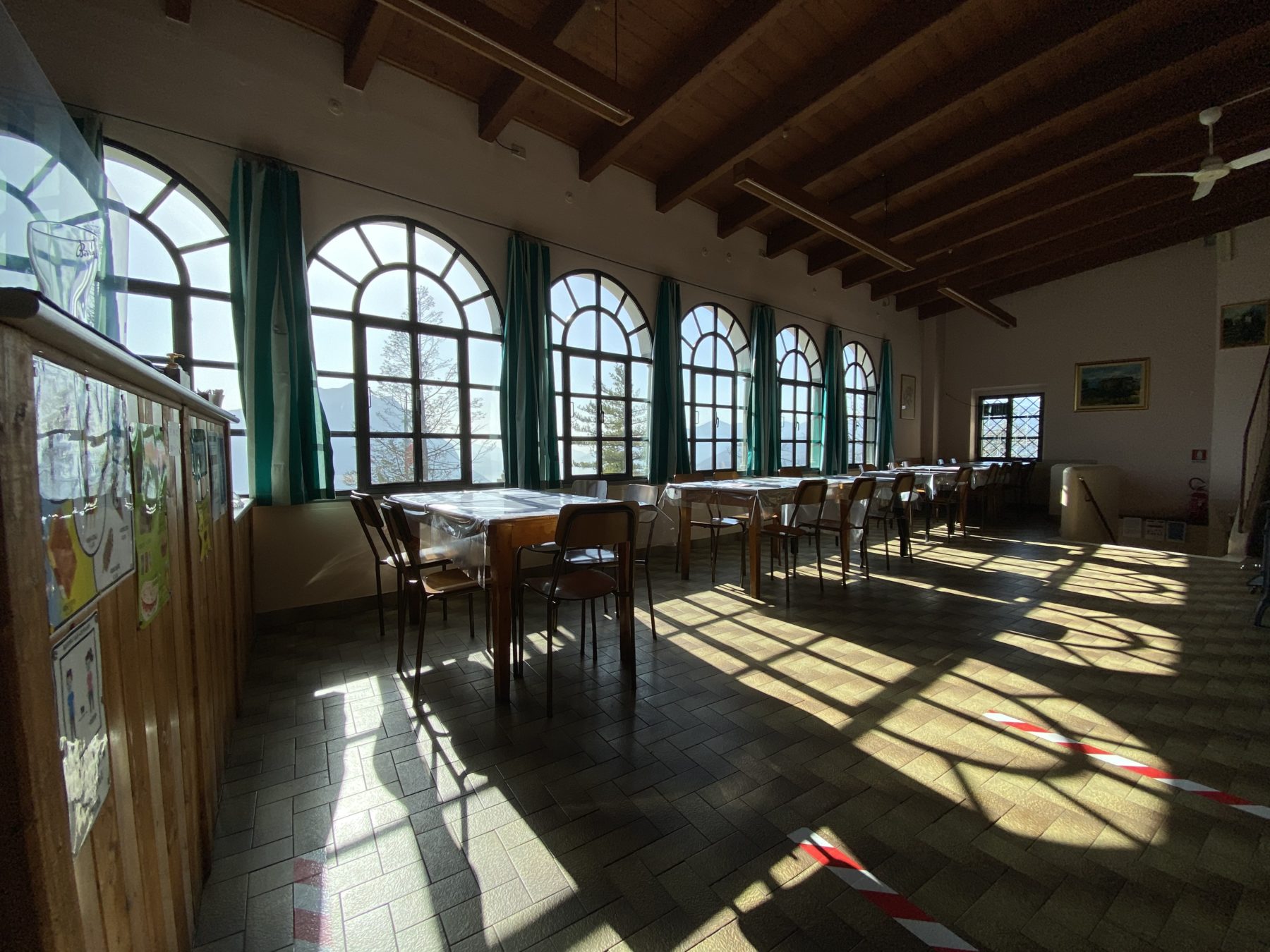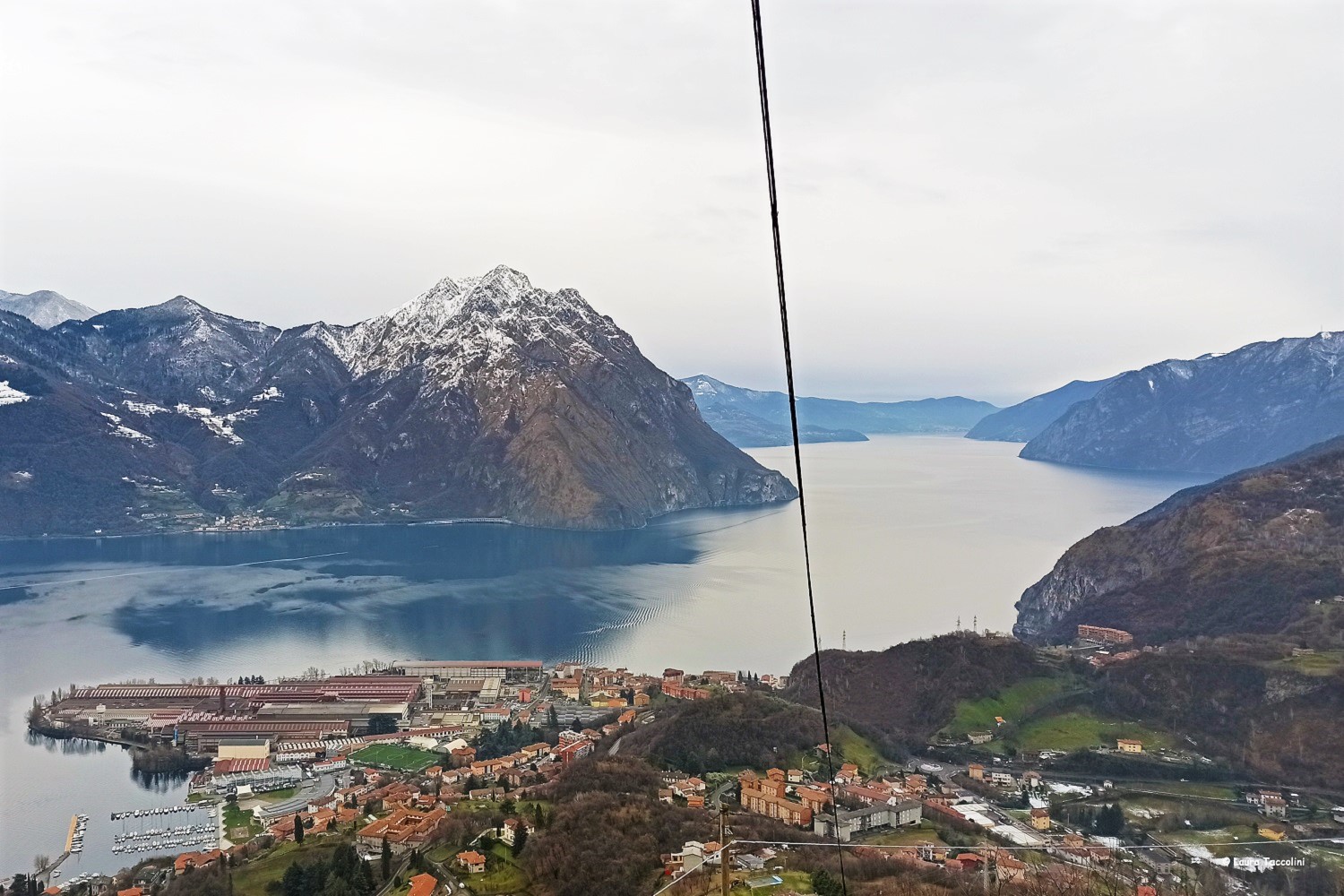 Trail from Lovere to San Giovanni Sanctuary
DETAILS
Difficulty:
Turistico (T)
Duration:
1h 5min
Distance:
2,4 km
Elevation gain:
+376 m
Starting point:
Piazzale Bonomelli, Lovere
Arrival point:
San Giovanni Sanctuary, Lovere
The trail / der Weg
From Piazzale Bonomelli head towards the church of San Giorgio and continue left along via D. Celeri. After a short path immersed in chestnut woods you will reach the locality Davine where, near a votive chapel, there is a crossroads which, between woods, meadows and wide views of Lovere and the Sebino lake, leads to the locality Carassone. The road, very characteristic and surrounded by vegetation, with a mostly uphill and sometimes flat path, leads to San Giovanni Sanctuary (built on the ruins of a fortress of medieval origin), from which you can admire a suggestive view over the whole lake Iseo, Val Cavallina and Valle Camonica up to the foothills of the Adamello.
DE – Vom Piazzale Bonomelli geht man in Richtung der Kirche San Giorgio und dann links über Via D. Celeri. Nach einem kurzen Weg inmitten der Kastanienwälder wird man den Ortsteil Davine erreichen, wo eine Route zwischen Wäldern, Wiesen und weiten Ausblicken auf Lovere und Iseosee zum Ortsteil Carassone führt. Der Weg, sehr charakteristisch und von Vegetation umgeben, führt zum Heiligtum San Giovanni, das auf den Ruinen einer mittelalterlichen Festung erbaut wurde, von dem man einen eindrucksvollen Blick über den gesamten See haben kann.
How to arrive and where to park / Anreise und Parkplätze
Follow the directions for Lake Iseo and then for Lovere. For those arriving from Bergamo it is necessary to take the SS 42, while for those arriving from Brescia it is possible to follow the SP 510 up to Iseo and then take the coastal road that leads to Lovere through the various villages that overlook the eastern coast of Lake Iseo.
It is possible to park the car in Piazzale Bonomelli
DE – Man muss den Wegbeschreibungen für den Iseosee und dann für Lovere folgen.
Wenn man aus Bergamo anreist, ist es notwendig, die SS 42 zu nehmen. Für diejenigen, die aus Brescia anreisen, ist es möglich, der SP 510 bis nach Iseo zu folgen und dann die Küstenstraße zu nehmen, die durch die verschiedenen Dörfer nach Lovere führt.
Parkplatz in Piazzale Bonomelli.
Book now:
---
Trust the experience of:
---