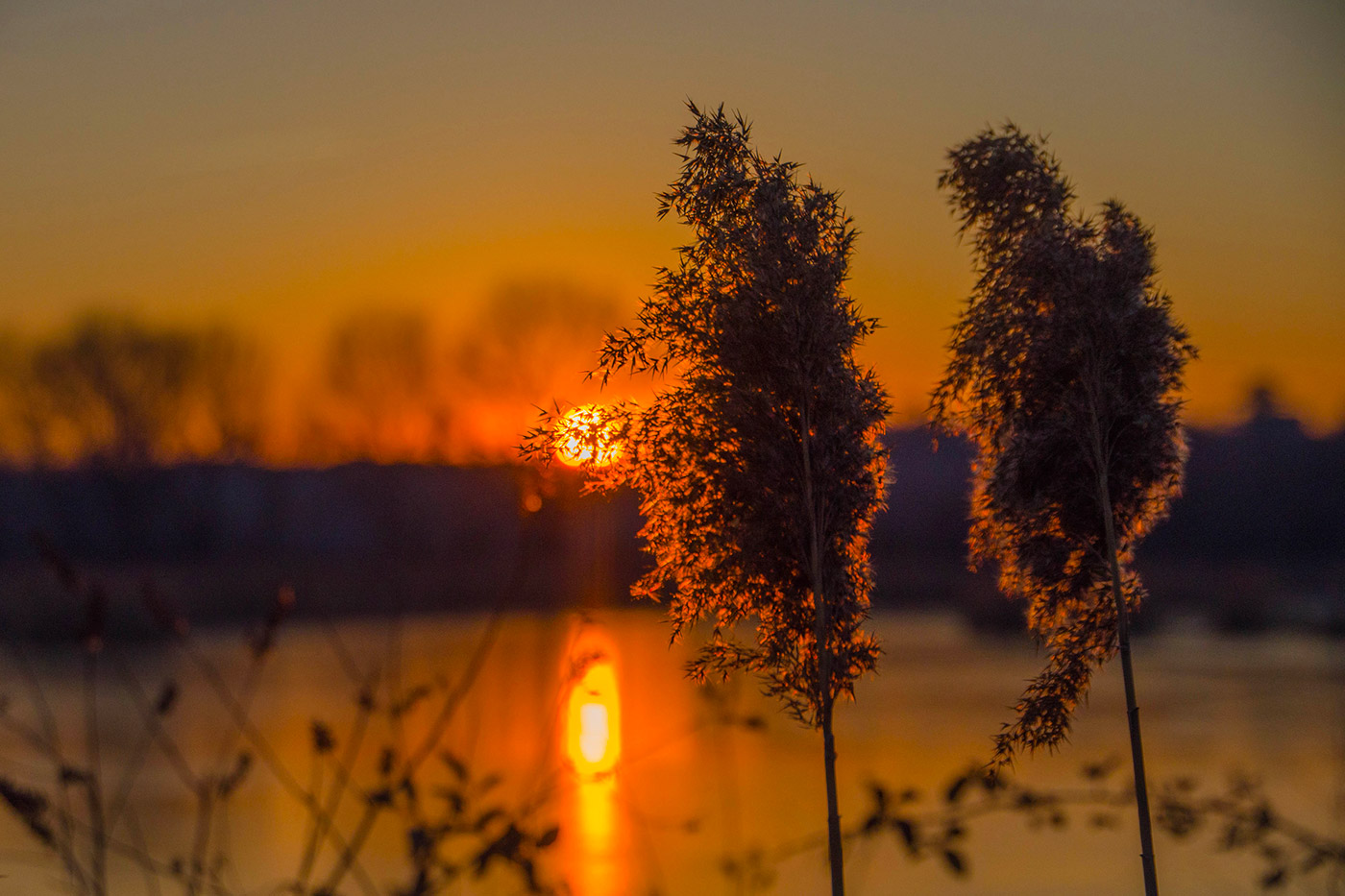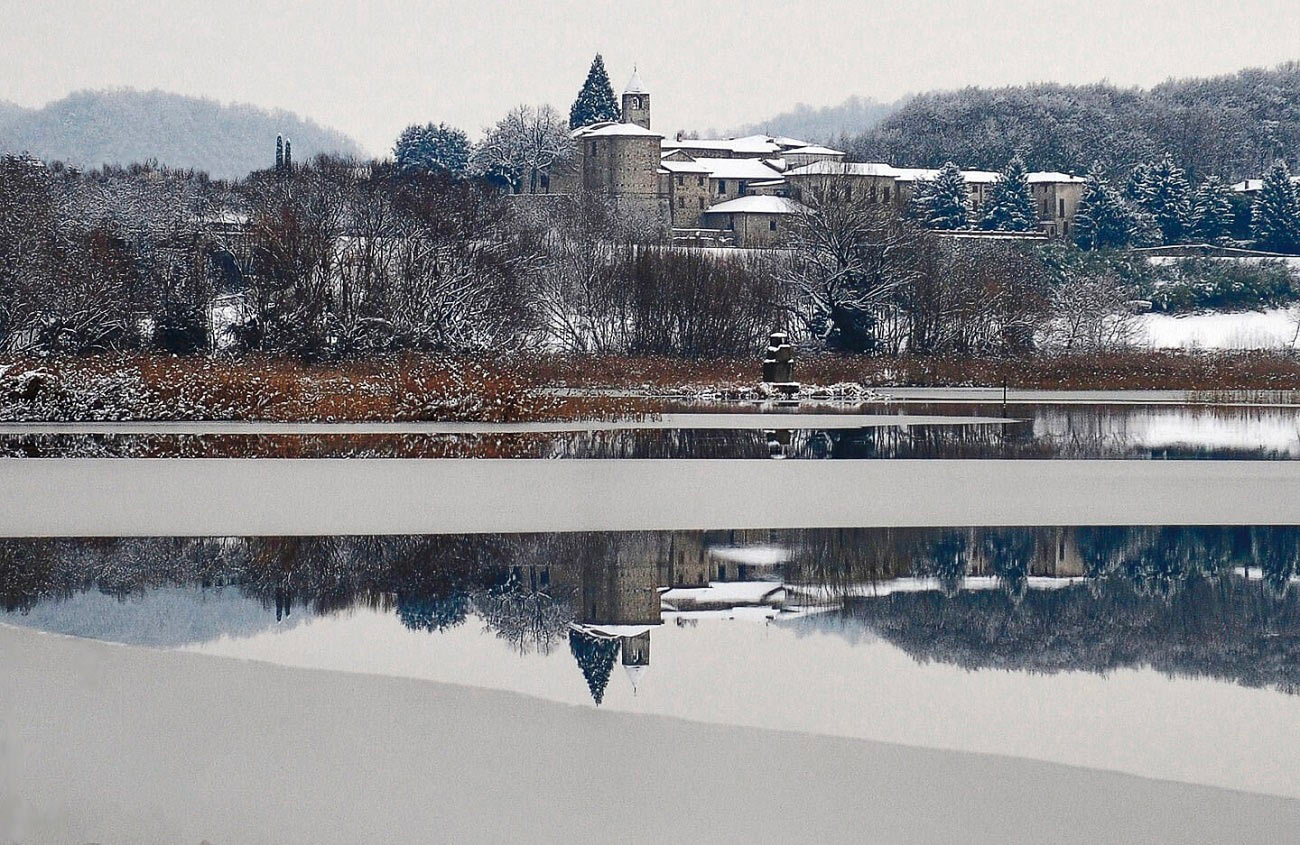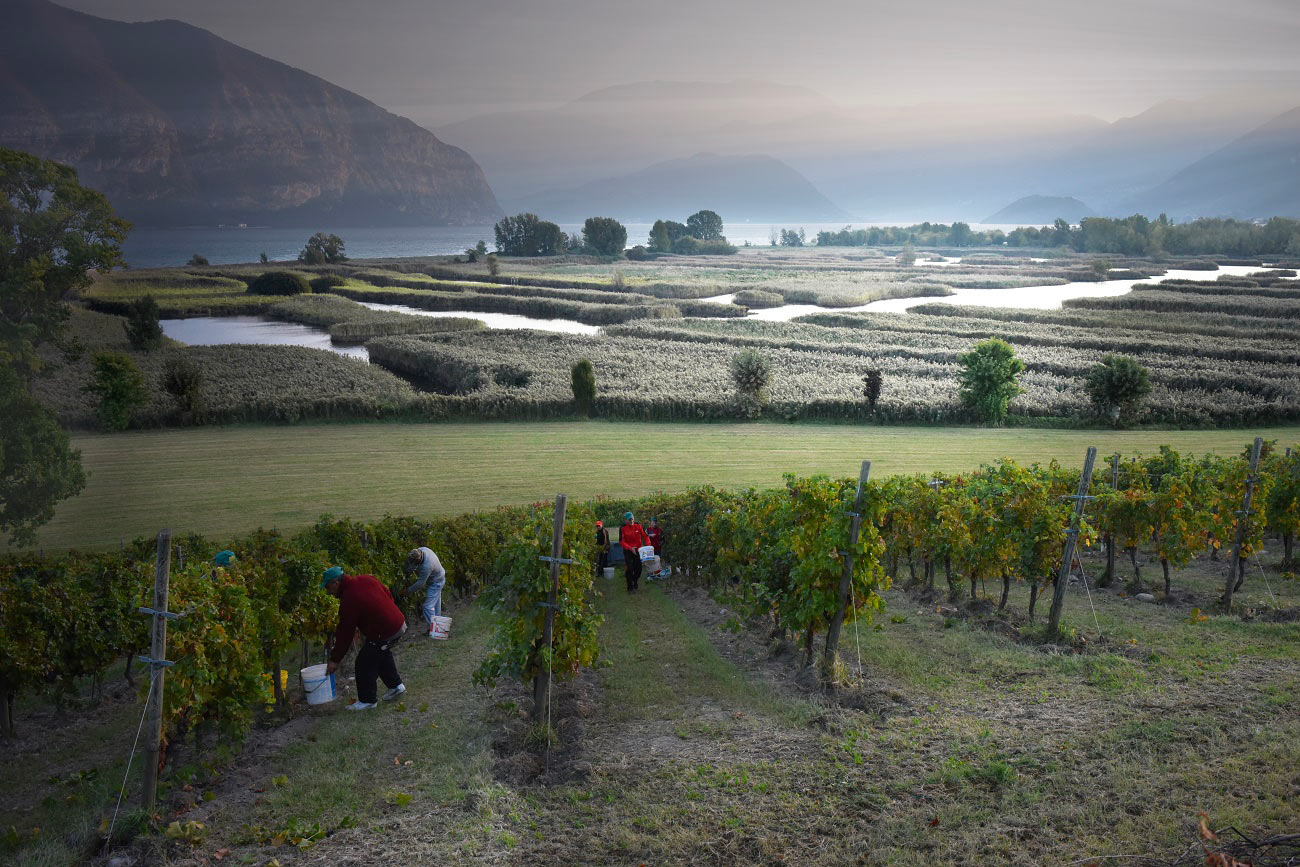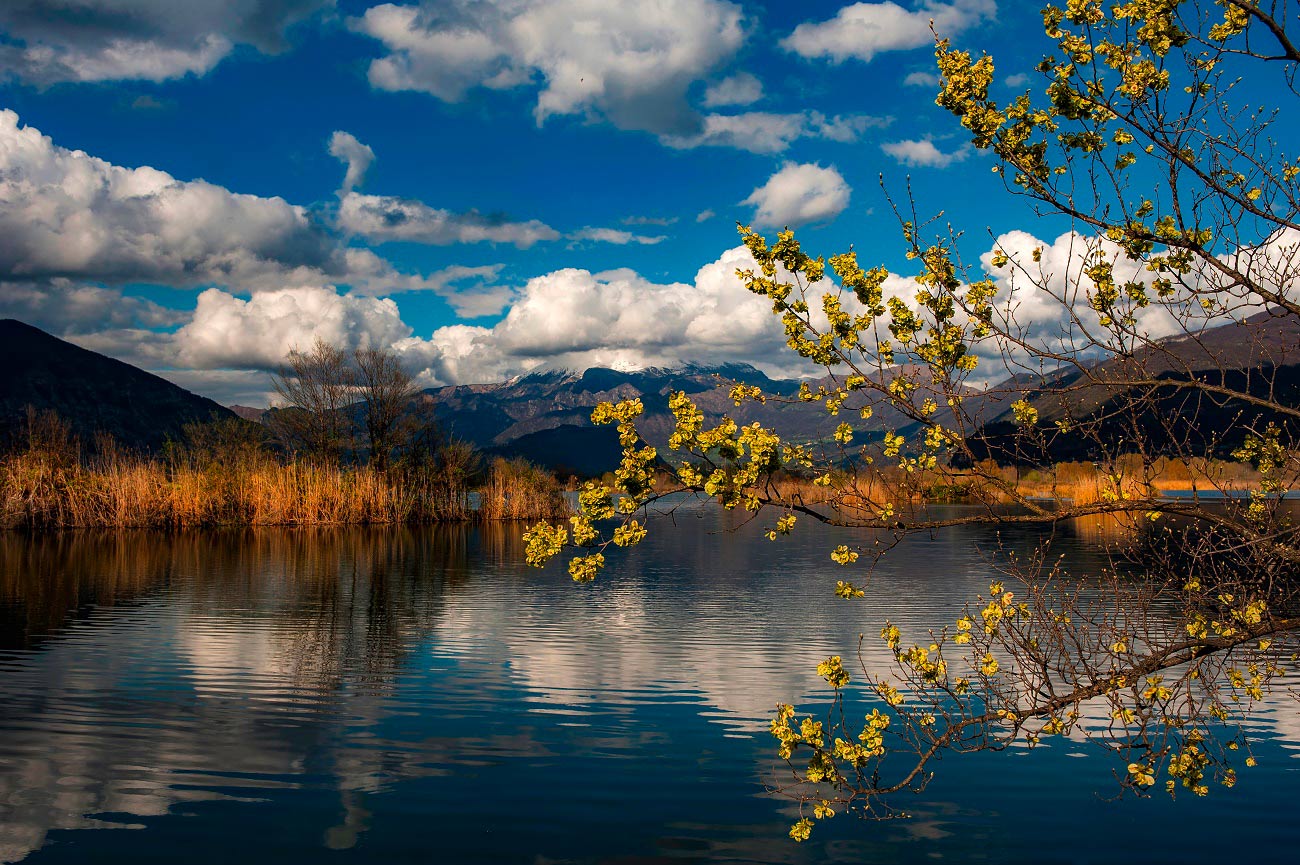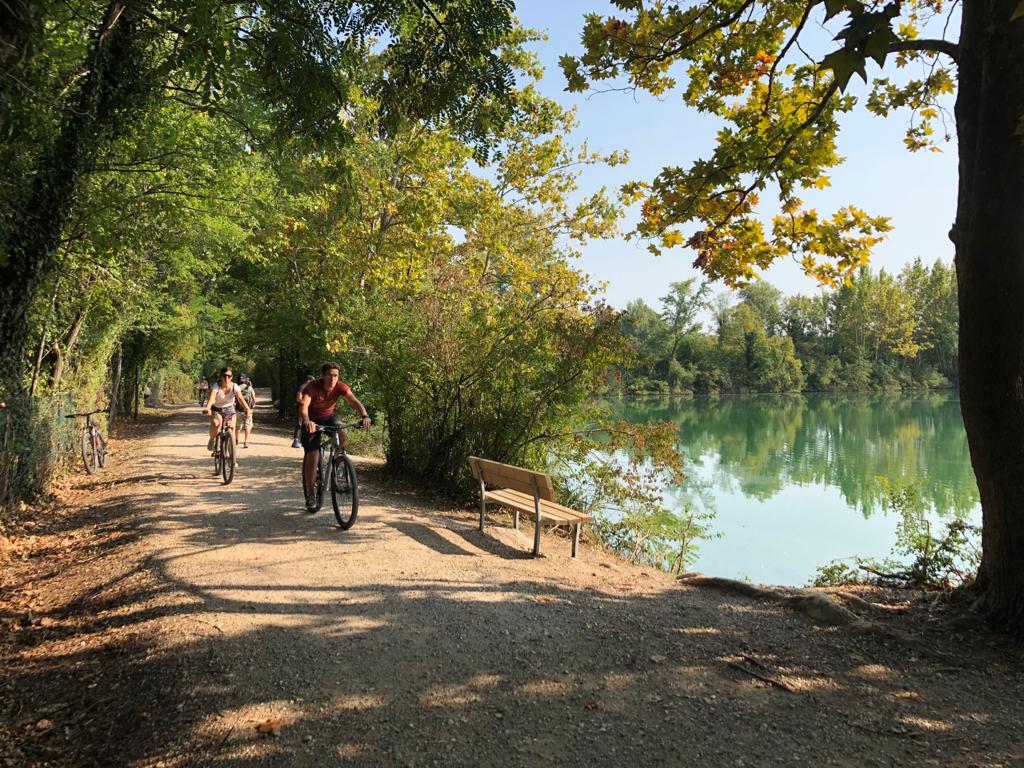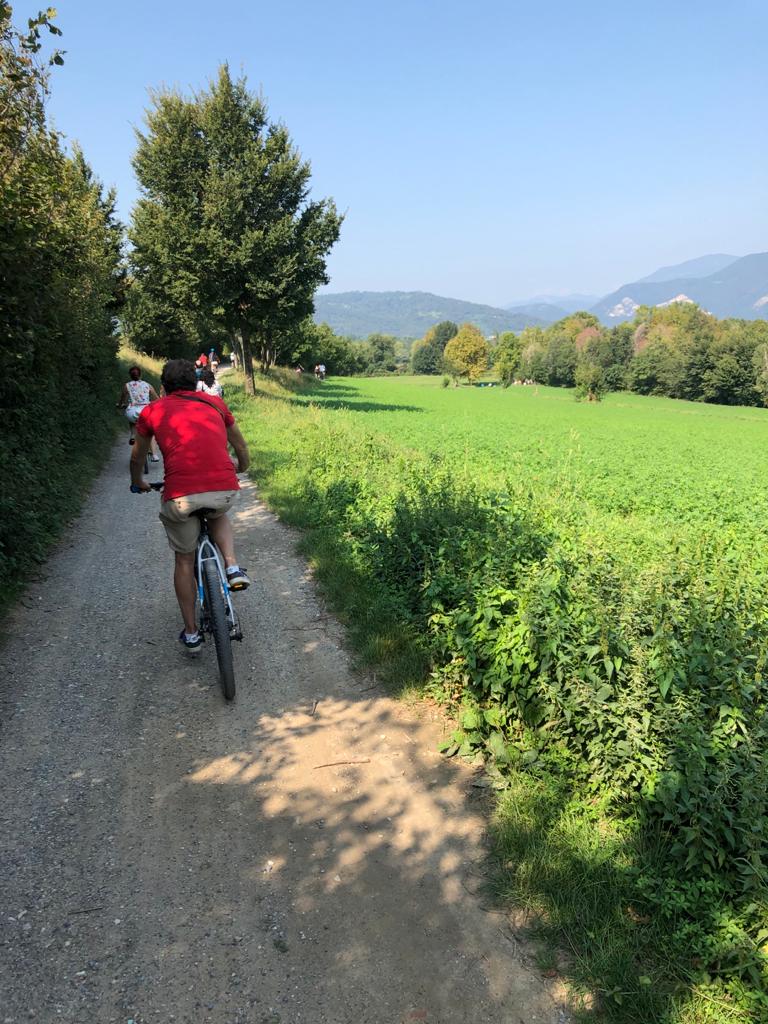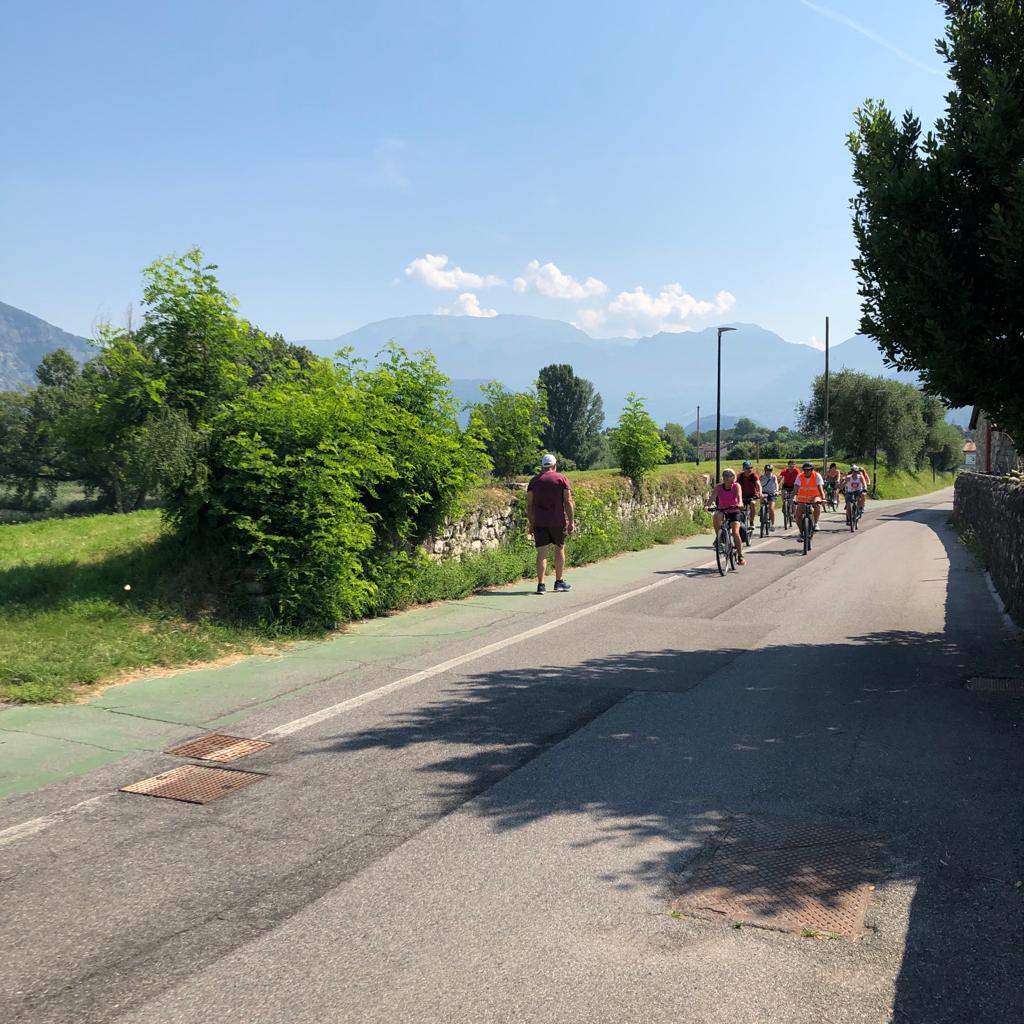 Coasting the Torbiere del Sebino Nature Reserve
DETAILS
Duration: 35 min
Distance: 9 km
Difference in height: +42 m
Starting point: Via Colombera, Iseo
Arrival point: Via Colombera, Iseo
Additional info: Type of bycicle: city bike and MTB
Credits: Sergio Di Giacomo, Gianfranco Foresti, Cinzia Lussignoli, @donna_milly
The trail / der Weg
Ring route that allows to coast the Sebino Torbiere Nature Reserve.
The itinerary begins in via Colombera in Iseo, a quiet street parallel to and raised above the provincial road that allows visitors to admire the lake on the right. At the end of the road, turn right and immediately left, taking the hill that leads to Cremignane. Following the signs of the "Paratico-Brescia" cycle path in the direction of the city, you will get close to the Torbiere del Sebino Nature Reserve where, in the distance, you can see the monastery of S. Pietro in Lamosa towards which you are heading. At the end of the dirt road that runs alongside the reserve, turn left towards the Provaglio-Timoline railway station. After the level crossing, following the cycle path, you reach the monastery. Continue on the main road in the direction of Iseo. At the first intersection, turn left and, after the second exit of the roundabout, you will soon reach the starting point.
DE – Ringroute, die es ermöglicht, entlang des Naturschutzgebietes Torbiere del Sebino zu radeln.
Die Route beginnt in via Colombera in Iseo, einer ruhigen Straße, die parallel zur Provinzstraße verläuft und von der aus man den See auf der rechten Seite bewundern kann. Am Ende der Straße biegt man rechts und gleich wieder links ab und man nimmt die Steigung, die nach Cremignane führt. Wenn man den Schildern des Radweges "Paratico-Brescia" in Richtung Stadt folgt, erreicht man die Nähe des Naturschutzgebietes Torbiere del Sebino, wo man in der Ferne das Kloster S. Pietro in Lamosa sieht, auf das man zieht. Am Ende der unbefestigten Straße, die neben dem Reservat verläuft, biegt man links in Richtung Bahnhof Provaglio-Timoline ab. Nach dem Bahnübergang, dem Radweg folgend, erreicht man das Kloster. Man fährt weiter auf der Hauptstraße in Richtung Iseo. An der ersten Kreuzung biegt man links ab und nach dem Kreisverkehr, der zweiten Ausfahrt, erreicht man bald den Ausgangspunkt.
How to arrive and where to park / Anreise und Parkplätze
From Brescia: take the SP 510 and follow the signs for Lago d'Iseo / Iseo.
From Bergamo: take the A4 motorway towards Venice and exit at Palazzolo sull'Oglio. From the motorway tollbooth it is necessary to follow the signs for Lago d'Iseo / Iseo first on the SP 469 and then on the SP 12.
Free parking in via Colombera in Iseo.
DE – Von Brescia: Man nimmt die SP 510 und folgt der Beschilderung nach Lago d'Iseo / Iseo.
Von Bergamo: Man nimmt die Autobahn A4 in Richtung Venedig und fährt bei Palazzolo sull'Oglio ab. Von der Autobahnmautstelle ist es notwendig, der Beschilderung Lago d'Iseo / Iseo zuerst auf der SP 469 und dann auf der SP 12 zu folgen.
Kostenlose Parkplätze in via Colombera in Iseo.
Book now:
---
Trust the experience of:
---