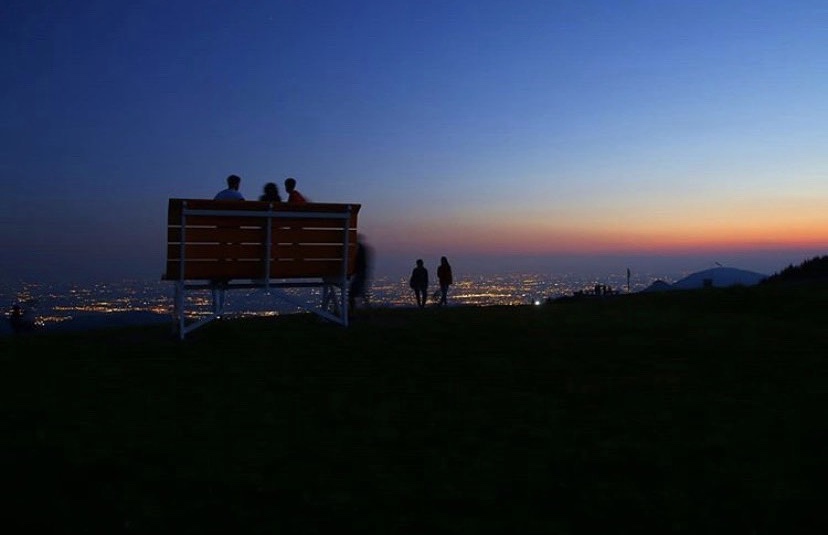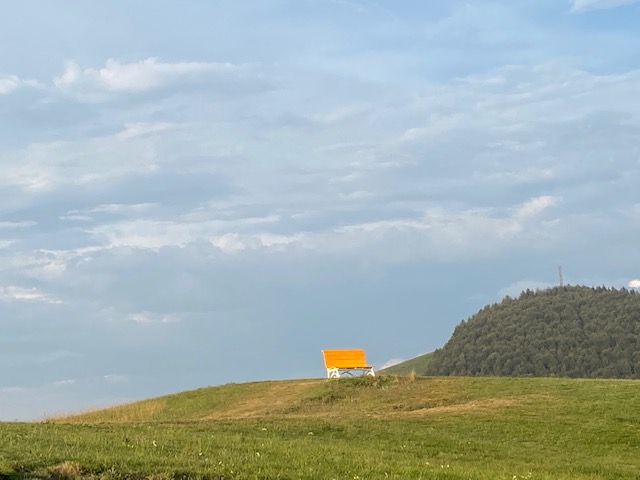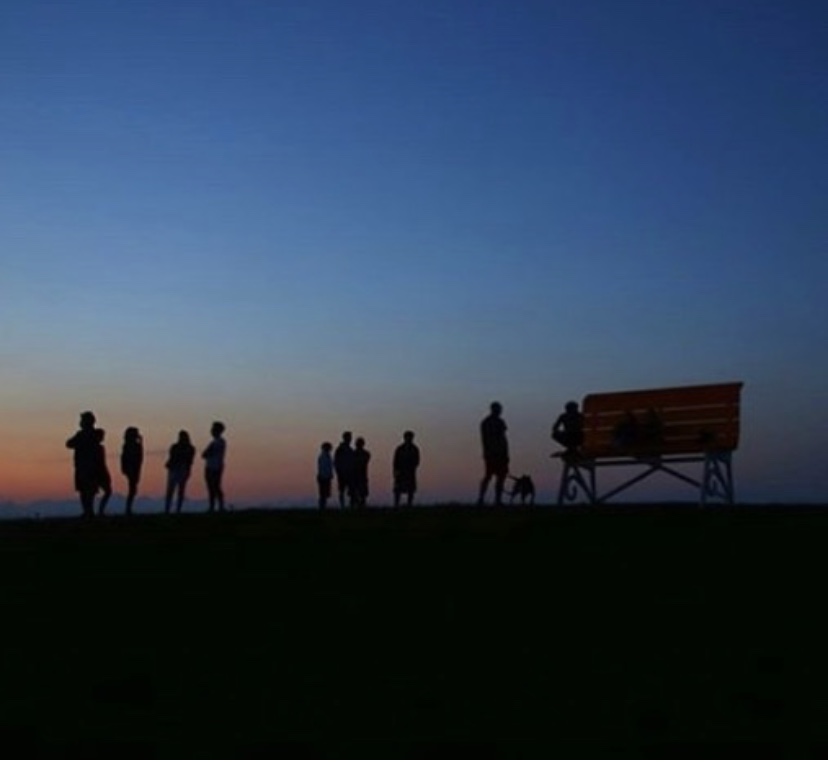 Colli di San Fermo Big Bench
Colli di San Fermo "Big Bench" is a yellow and white giant bench, colors reminiscent of daffodils symbol of Colli di San Fermo.
The bench is positioned near the "belvedere" platform in the Colli di San Fermo, a hamlet of Grone, on an instantly visible mound, in a strategic point between Val Cavallina and Lake Iseo that offers a breathtaking view of the plain.
La panchina è posizionata  vicino alla piattaforma "belvedere"ai Colli di San Fermo, frazione di Grone, su una montagnetta visibile istantaneamente, in un punto strategico tra la Val Cavallina e il lago d'Iseo che offre una veduta mozzafiato sulla pianura.
The activities of the BBCP – of an exclusive non-profit nature – include both technical support to those who want to build a new official Big Bench, and collaboration with the excellence of local craftsmanship to create products inspired by them, which can make a small contribution to the local economy and tourism, in the sign of the positive spirit that the Big Benches bring to this area. Part of the proceeds of each sale, will be devolved by the BIG BENCH COMMUNITY PROJECT to the towns involved and will be destined to support the local community.
"We hope to see more Large Benches built to make us feel like children again when we climb on them, and that new visitors will come to this area to enjoy the spectacular view" – Chris Bangle
The Giant Benches passport is sold at the Bar pizzeria al Colle
It is possible to collect the stamps of each bench on your BBCP passport; each stamp shows the logo of the Giant Benches and the name of the country in which they are located.
How to get there:
The Big Bench can be reached either by car via the SP79, coming from Sarnico or Grone once you reach the church of San Fermo located on the pass, just follow the big bench signs that will take you to Piazzale Virgo Fidelis, where you can park your car. . The giant bench is located behind the Bar Pizzeria al Colle, where you can stamp your passport.
For the more adventurous, the Bench can also be reached through Cai paths:
– Path 613 Green Road Path with an altitude difference of 1000mt.
– Path 614 from San'Antonio with a difference in height of 600 meters.
Book now:
Trust the experience of: